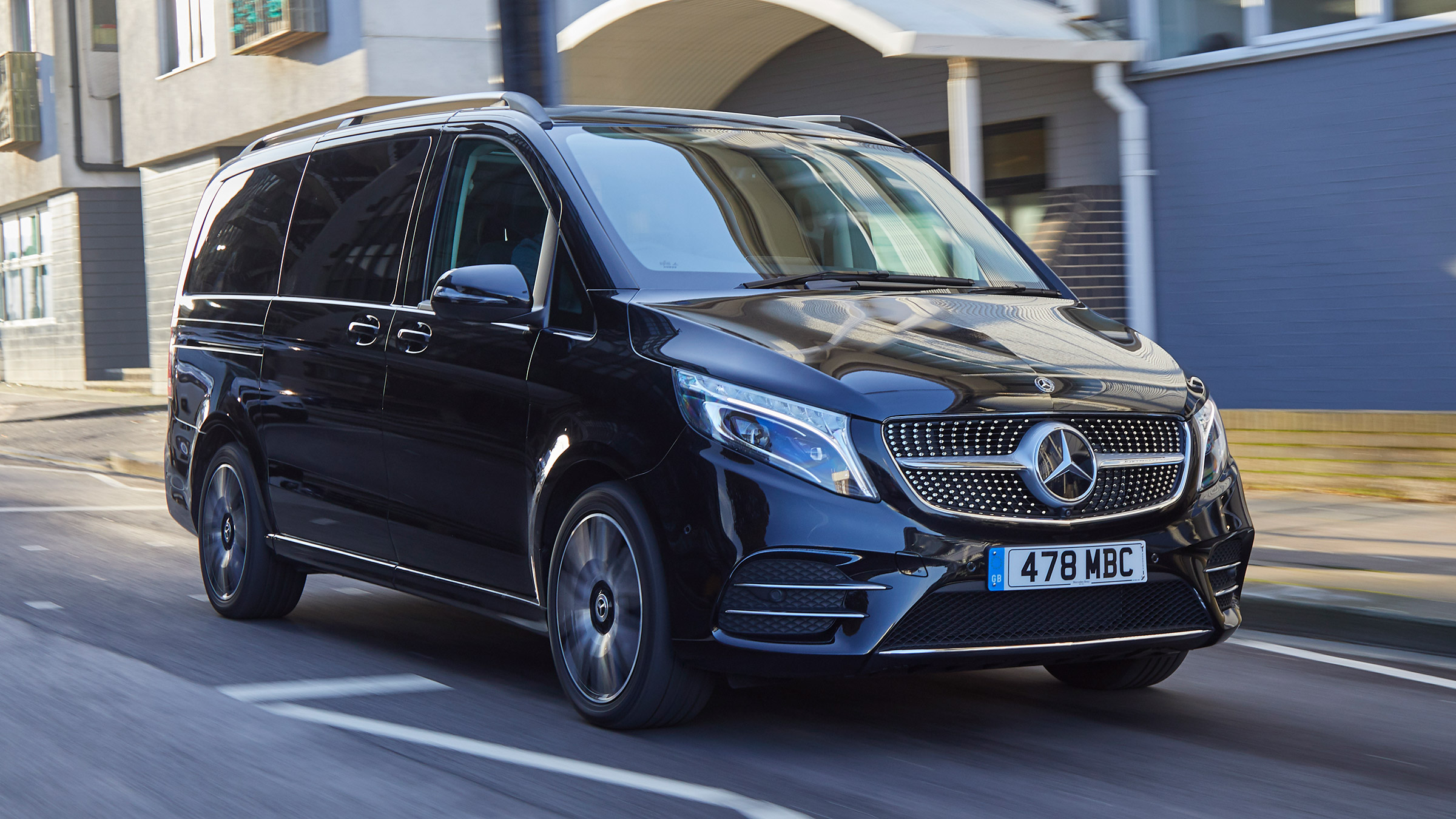 Need a six-seat S-Class for your execs? Mercedes might have the answer with its new V-Class, but it does have its drawbacks.
After umpteen generations of E-Class and S-Class saloons, Mercedes is synonymous with executive limos. But, what do you do if you have to whisk half a dozen execs from airport to boardroom in something with an appropriate level of class? Merc's answer is the V-Class.
Its only real rival is Volkswagen's Caravelle, but the Mercedes badge carries much more kudos. Plus there's a strong list of standard kit, covering comfort, safety and technology.
Currently, Mercedes-Benz Australia offers the V-Class with only one 140kW, 2.1-litre diesel turbocharged engine. Well that's about to change, and we've driven the new update in Europe before its local arrival.
Buyers will be able to pick from two diesel engines – well, one 2.0-litre unit with 120kW or 176kW – plus three lengths: standard, long or extra-long. Standard models have seven seats, while long and extra-long-wheelbase versions have eight – with three seats in the second and third rows.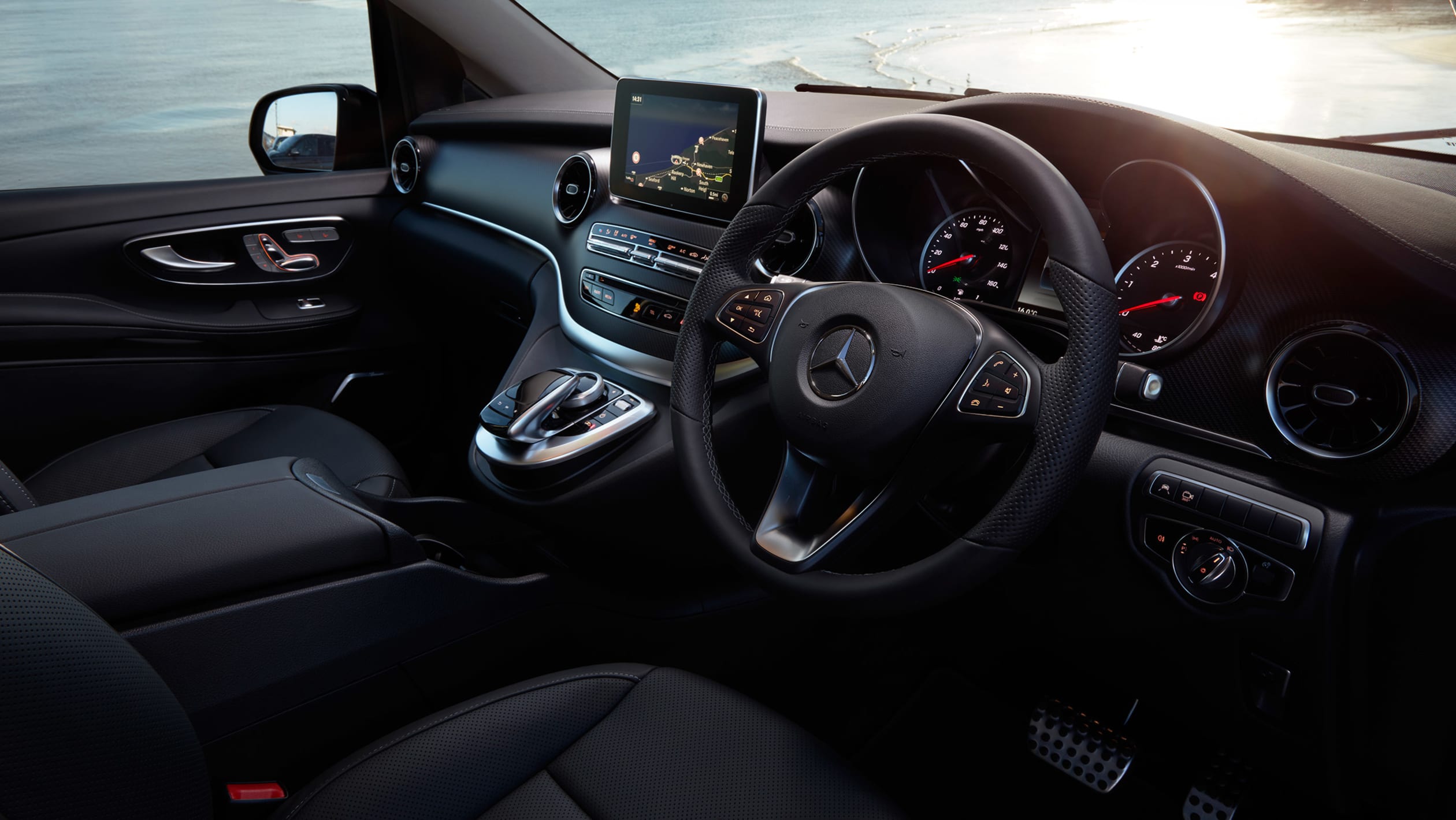 These rear seats are the best place to be in a V-Class – and it's really easy to get into the centre row, thanks to electrically operated sliding side doors being a standard feature across the range. And once you're there, it's absolute luxury.
While these variants are very expensive, they have just six seats. And thanks to the panoramic sunroof flooding the interior with light, and the two individual centre-row seats getting reclining, massage, heating and cooling functions, in effect you're looking at a six-seat S-Class – especially given that the third row also provides enough room for a couple of six-foot execs.
Naturally, with all seven seats in place, there's only room for a few soft bags behind the rearmost seats. But, if you fold them away or even remove them, then the V-Class really can double as a van. That's no great surprise, given that the V-Class is based on the Vito van, and as a result, the stowage around the dash and front seats is excellent. Plus, although the car in our pictures has the COMAND infotainment system, if you order a V-Class today, it'll come with the newer, far better, MBUX set-up.
Also new for this revised model is the 176kW 2.0-litre diesel that – on paper at least – can get this two-tonne-plus MPV from 0-100km/h in less than eight seconds.
Impressively, that figure is totally believable once you've tried the car, but if you use the engine to its full potential, it's very noisy. However, if you ease off and let the strong torque haul you around, it's all much more pleasant; and at a steady 110km/h, the engine is near silent, barely ticking over at way less than 2000rpm.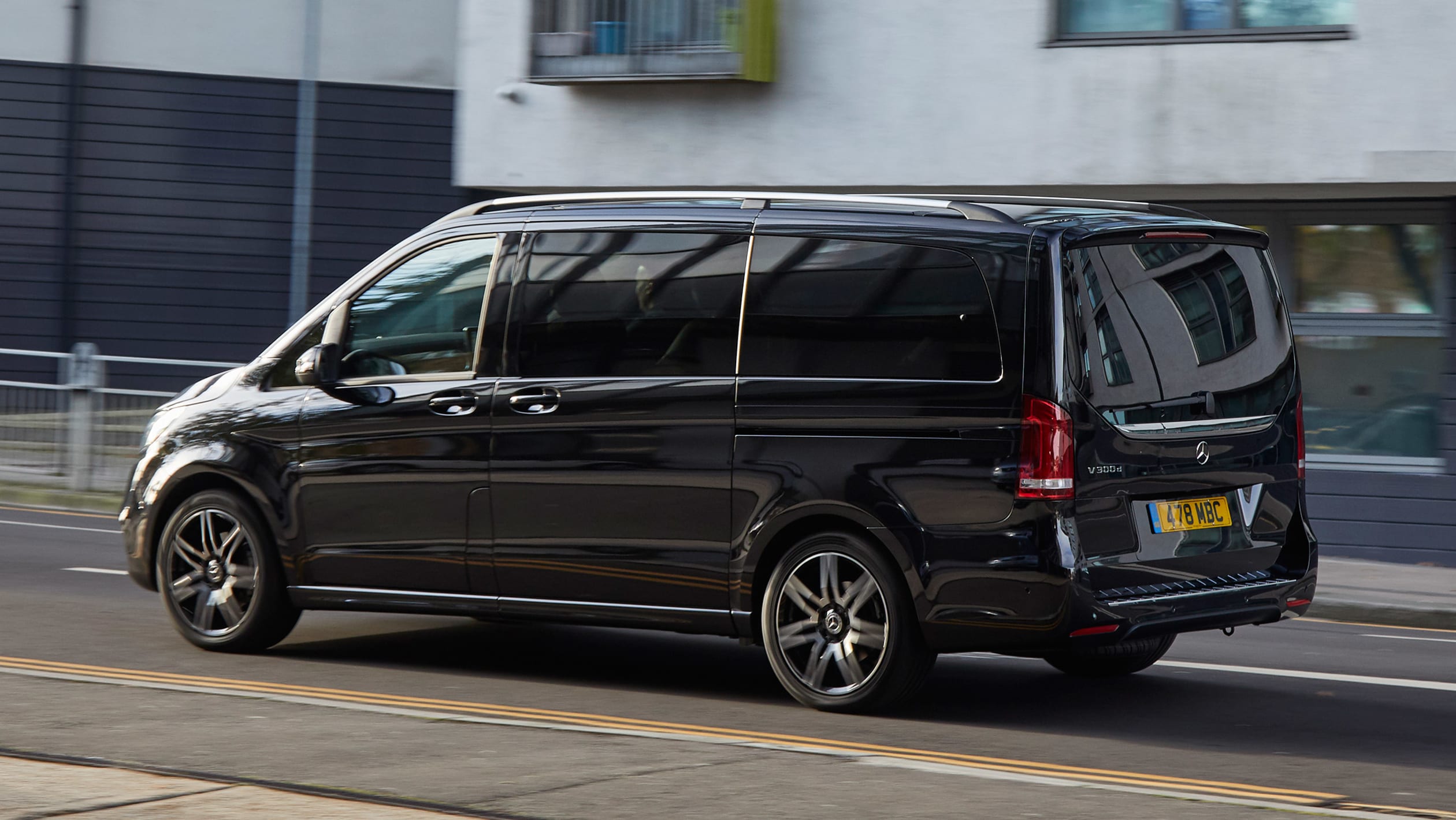 It's a similar story with the body roll. Inevitably, there's a lot of movement in the big Mercedes' body through corners, but it's only really a problem when you have relatively quick changes of direction – around a small roundabout, for example, when the sway in the body struggles to keep up with the inputs from the steering.
Sadly, that steering is perhaps the V's weakest point. There's precious little feel as you first turn the wheel, which can be rather disconcerting. Again, we noticed the issue around roundabouts, but it was also obvious as we turned off a motorway and up a slip road at speed.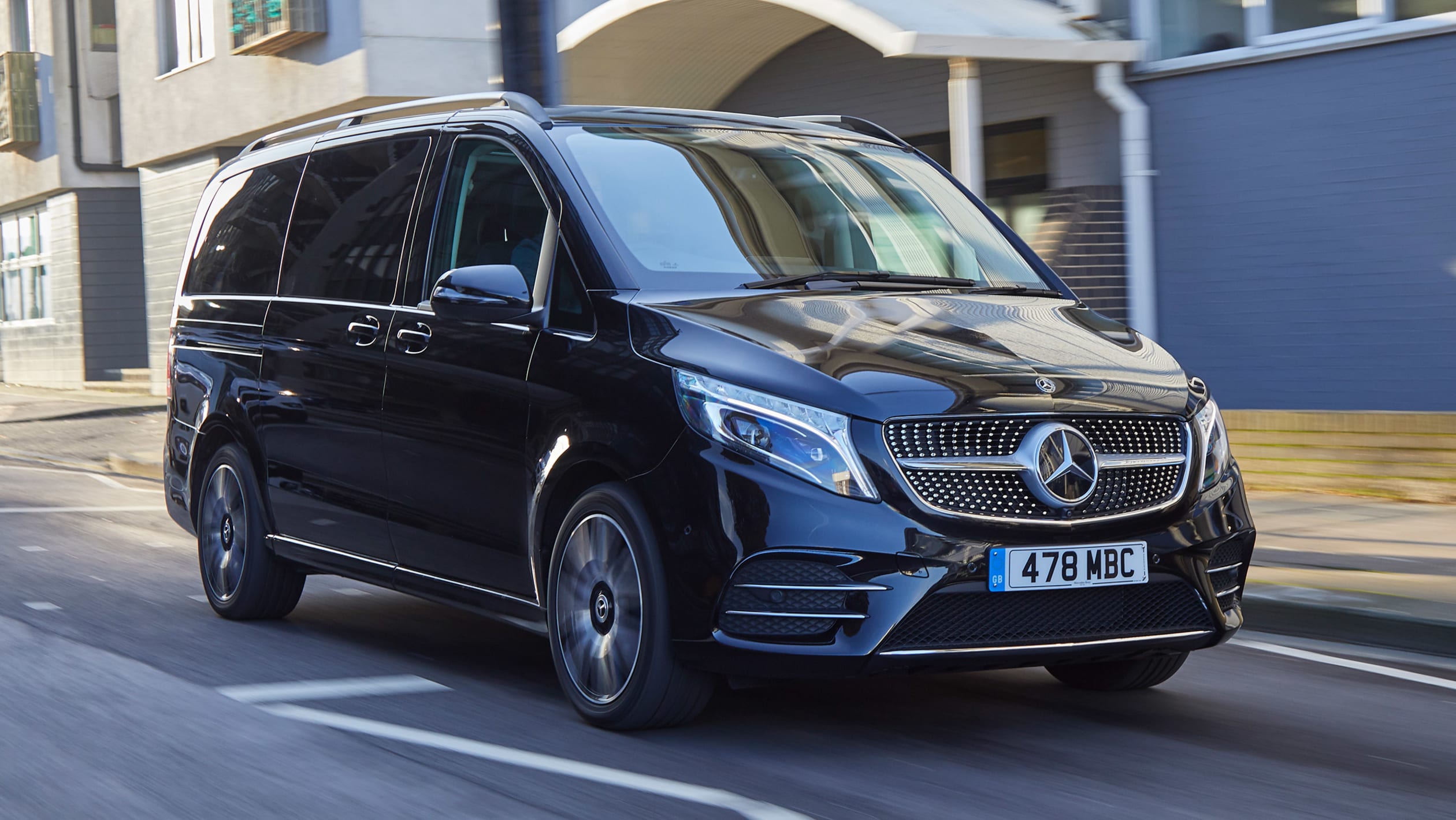 The standard nine-speed automatic gearbox can also be frustrating. The gearchanges are slurred enough at low speed to have passengers gently swaying in their seats, while the transmission can be reluctant to kick down when you need a sharp burst of acceleration.
Overall, though, if you drive the V-Class as a chauffeur – or as a chauffeur would – you'll play to its strengths. Easing on and off any of the controls will mean your passengers stay calm and collected.
Andy Pringle