We test the entry point to the new generation BMW 4 Series, big grille and all, prior to its on sale in Australia.
We had two main takeaways from our first encounter with the new BMW 4 Series. First is that in range-topping M440i xDrive trim, it's deeply impressive. The second is that the shock of those looks – and the huge vertical kidney grilles in particular – still hasn't sunk in.
Now driving the 420i variant, it's clear that the face will still take some getting used to. But we'll all get over it eventually, especially when it's so clear that BMW has created a talented two-door.
With M Sport trim consistently the most popular among Australian buyers of the last 4 Series, it's the only trim level available this time. That means firmer M Sport springs and dampers are standard, along with more rigid suspension mountings, extra chassis bracing, thicker anti-roll bars and more negative camber than the 3 Series.
Many of the components are made from aluminium. The double-joint spring-strut front axle, for example, is 30 per cent lighter than an equivalent steel item as a result, while the optional adaptive dampers fitted to the cars we sampled gave the driver a little scope to tweak the chassis response in favour of either firmness or comfort.
Regardless of the setting, the 4 Series delivers a class-leading balance. As much as the range-topping M440i left us deeply impressed, it's arguably at the bottom end of the range where the 4 Series at its best. Turn the car into a corner, and the 420i rotates instantly around the driver's hips; the apparent lack of inertia makes it feel sharp and agile, yet stable and predictable.
It rides sweetly, too. The mix of 18-inch wheels and adaptive dampers rounds off bumps beautifully, and the lack of rattles or crashiness across the worst surfaces only highlights what a rigid structure those components are attached to.
If there is a weak point to be found among the driving dynamics, it's that the steering could do with having a little more feel. It's not helped by BMW's love of needlessly thick, squidgy steering wheel rims, but it ultimately lacks detail. In its heftiest setting, it's also rather at odds with the rest of the car's responsiveness. Still, the rack is certainly very precise, and at least a match for anything else in the class.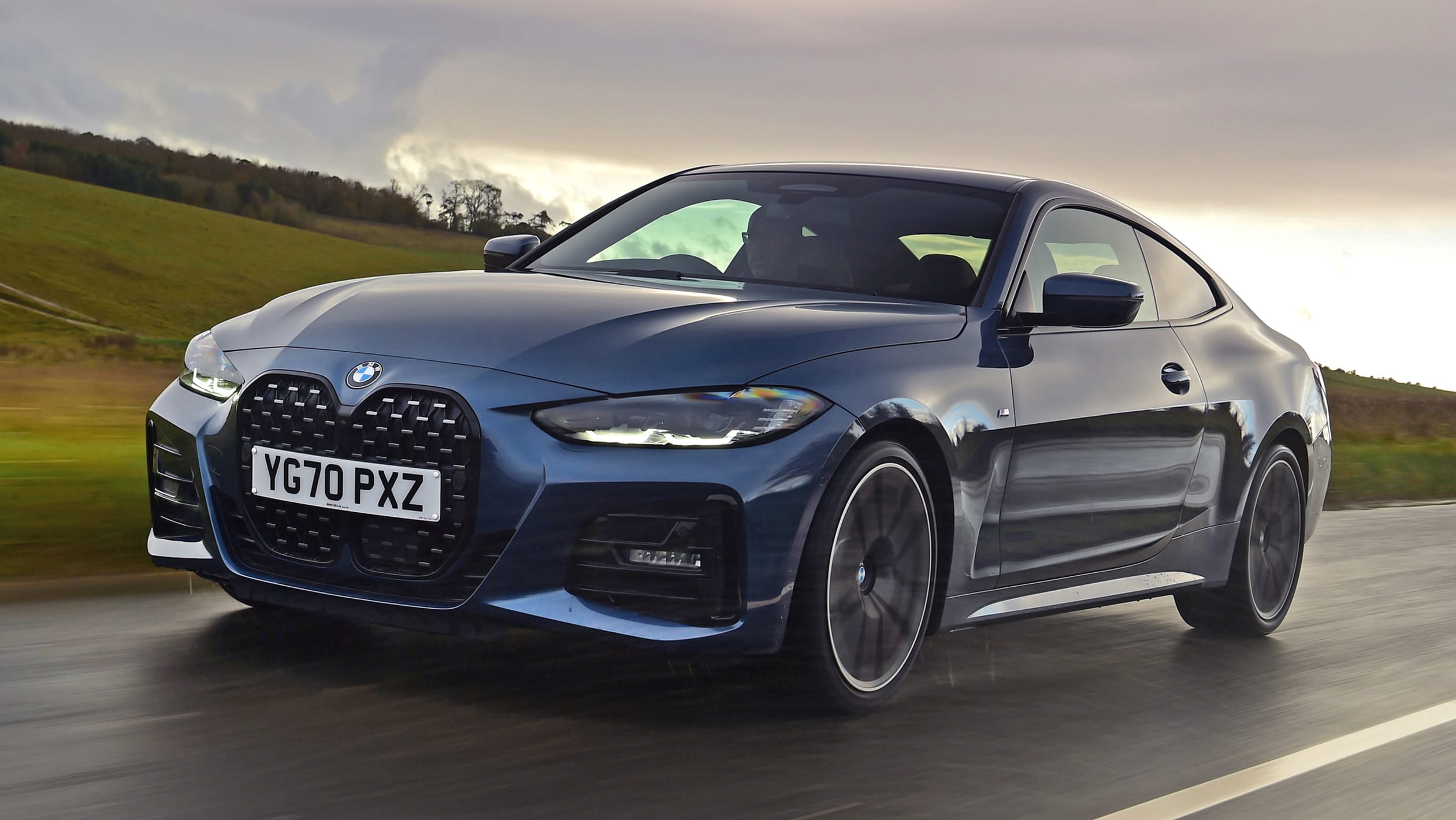 One further small criticism is that the 2.0-litre turbocharged engine doesn't seem quite as muscular as the 7.5-second 0-100km/h time suggests. With so few kays under the wheels of our test car, it could just be a case of the engine needing to loosen up, but the diesel-powered 420d (with only 5kW more, but more significantly 100Nm extra torque) offers more punchy real-world performance.
What's not in doubt is that, even at the range's lower end, the 4 Series' refinement and smoothness are beyond question. Every model has the same automatic gearbox, and it's happy to shuffle through its eight ratios imperceptibly when pottering about, yet snaps into ratios when pressing on. It helps the car settle to an easy cruise, too.
And the cabin is a lovely place to clock up those kays. The dashboard is pretty much identical to the 3 Series', and that's no bad thing: it looks smart, is sturdy in all the right places, and has a smart infotainment system that now finally features Android Auto as well as Apple CarPlay. Obviously the rear seats don't offer the same accommodation as the 3 Series', but they're on a par with rivals.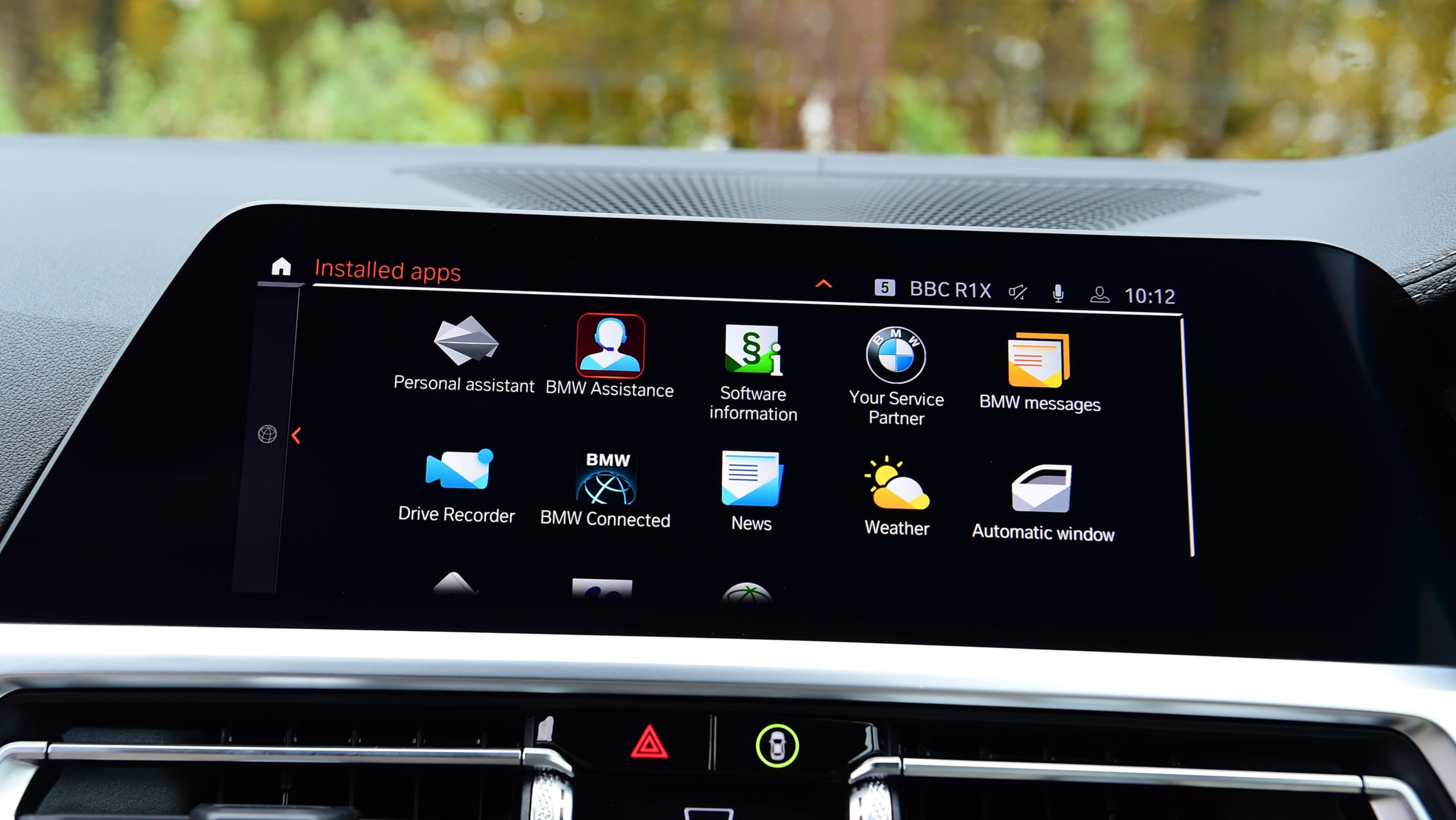 Standard equipment is generous, and every 4 Series gets alloy wheels at least 18 inches in diameter, LED headlights, leather upholstery, a 10.25-inch infotainment system and a 12.3-inch digital driver's display. For the first time, front collision warning and lane-departure warning systems are standard on a 4 Series, too.
You'll either love or loathe those looks, but there's no arguing with what a brilliant all-rounder the latest 4 Series proves to be. The criticisms we have of this entry-level 420i – an engine that's good rather than phenomenal, and steering that could do with a touch more feedback – are so minor that they're easy to forgive. We'll soon pit the 4 Series against its competition to find where it truly stands, but at the moment it looks like BMW is onto a winner.
Alex Ingram