The accomplished Mercedes-Benz GLE 400d Coupe finally gives rivals something to worry about.
It's fair to say that the first-generation GLE Coupe didn't really worry the car that originally established the big, swoopy SUV niche, the BMW X6. The Mercedes wasn't great to drive or especially comfortable, while the interior wasn't all that advanced. This new GLE Coupe, however, addresses all of those problems.
We're testing it here in its most potent diesel form. The GLE Coupe 400d boasts 242kW and a thumping 700Nm of torque from its turbocharged 3.0-litre straight-six engine. It does away with the less powerful GLE 350 d's mild-hybrid assistance, but it's actually faster, completing the benchmark 0-100km/h sprint in 5.7 seconds – yet it claims an identical 8.4L/100km.
It's the sheer amount of torque available that dictates the nature of the performance, though, because with so much muscle so low down in the engine's rev range (from just 1200rpm) the GLE is an easy, relaxed car on the move. It weighs a good amount, mind, coming in at 2295kg, so you need all that torque to get the bulk moving.
The nine-speed automatic transmission does a good job of nearly always being in the right gear when you're cruising around. If it's not, the kickdown shift is smooth albeit not the quickest in its class, and upshifts are similarly silky. That's what you want from a car such as this.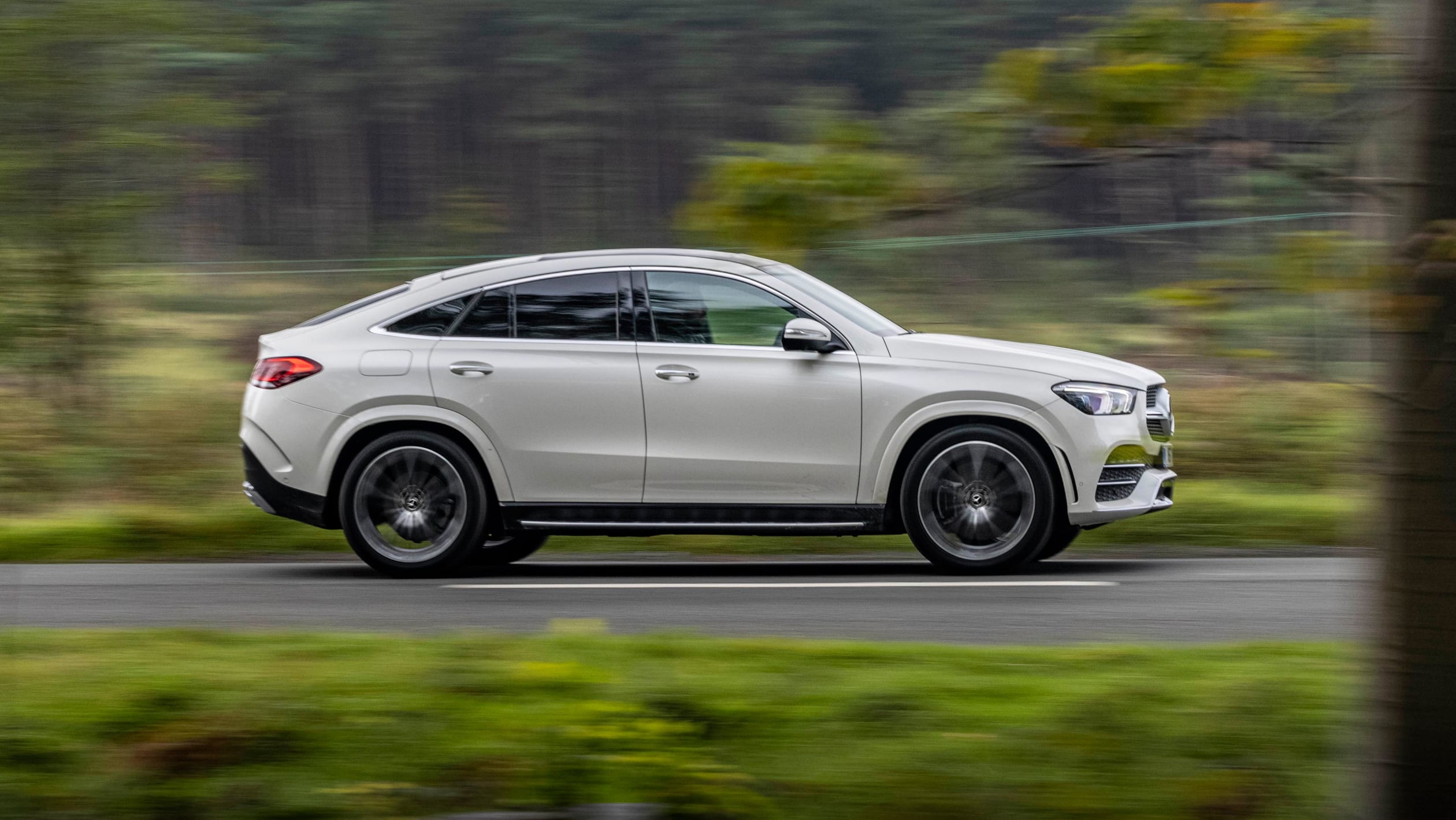 It's matched by a yielding ride that submits nicely to bumps in the tarmac. The adaptive air suspension soaks them up to deliver an acceptable degree of comfort on most roads. However, there's some roar from the huge wheels and tyres (the 400 d comes only in AMG Line Premium Plus specification, which wears 22-inch alloys). On country roads with bumps near the verge, the combination of a tall body and a soft set-up means passengers experience noticeable side-to-side head toss.
Still, even if the second-generation GLE Coupé suddenly feels rather large when you get it on twisty, narrow roads, its dynamics are a massive improvement over those of its predecessor.
The same is true of the in-car technology. There's a pair of high-resolution, 12.3-inch, widescreen displays – one for the dashboard and one for the infotainment system. They're highly configurable, with the latter offering augmented-reality navigation as well as Apple CarPlay and Android Auto connectivity. They're relatively easy to use, too, with touch input or a trackpad on the transmission tunnel that's more convenient on the move.
You also get matrix LED lights, keyless operation, panoramic roof, heated and vented seats, wireless charging, blind-spot and lane-keep assist, autonomous braking, a 360-degree camera to complement the all-round parking sensors (the Mercedes is a big car with limited rear visibility, so this equipment will come in handy) and Mercedes' Driver Assistance pack as well.
Finally, the GLE Coupe is a viable alternative to the BMW X6, with a superbly smooth and flexible engine in 400d form. It's highly refined, too, and serves up a level of comfort that mostly matches this, while the tech is great. Don't expect great dynamics, and it'll be pricey to run, but it is practical despite the more stylish shape. Some customers will buy into the package on this latter point alone.
Sean Carson