Ford plug-in hybrid electric Escape mixes dynamic appeal with practicality and refinement.
There has been an Escape (which was once the Kuga, and is still badged that in Europe) on the Blue Oval's books since 2008, but it was pretty much the only credible crossover offering, if you exclude the rather undercooked EcoSport.
The original looked great and steered more sweetly than the competition yet it failed to sell strongly. The second-generation car arrived in 2013 and was a product of the global 'One Ford' policy that meant it had to work as well in New York as it did Neasden. It grew in size, yet retained its predecessor's ability to entertain its driver. After a slow start, sales finally took off, and in its last couple of years on sale, it finally hit its stride, becoming Ford's biggest-selling SUV.
So there's quite a bit resting on the shoulders of the latest version. New from the ground up, it's arguably the most ambitious iteration yet. Not only does it take a different design approach to its predecessors, but it also features Ford's broadest range of powerplants yet, including petrol, diesel, diesel mild-hybrid and, as tested here, the new petrol plug-in hybrid.
The new Escape has been on sale in Australia since late last year but the headline model with a plug-in hybrid drivetrain was delayed. It is now set to arrive locally around Q2 2022 and ahead of its landing we've driven the model in the UK to see how it performs. Priced at $52,940 before on-road costs, the Escape ST-Line PHEV has cars like the Mitsubishi Outlander PHEV as direct competition and cars like the Toyota Rav4 Hybrid (which is not a plug-in hybrid) in its periphery.
It's bigger and more spacious than before and it packs all the latest showroom lures, including semi-autonomous driving modes in the form of adaptive cruise control and steering assist. There's also cutting-edge connectivity and a healthy smattering of TFT screens. Yet despite all this increase in tech, it's also a claimed 80kg lighter compared with its similarly specified predecessor.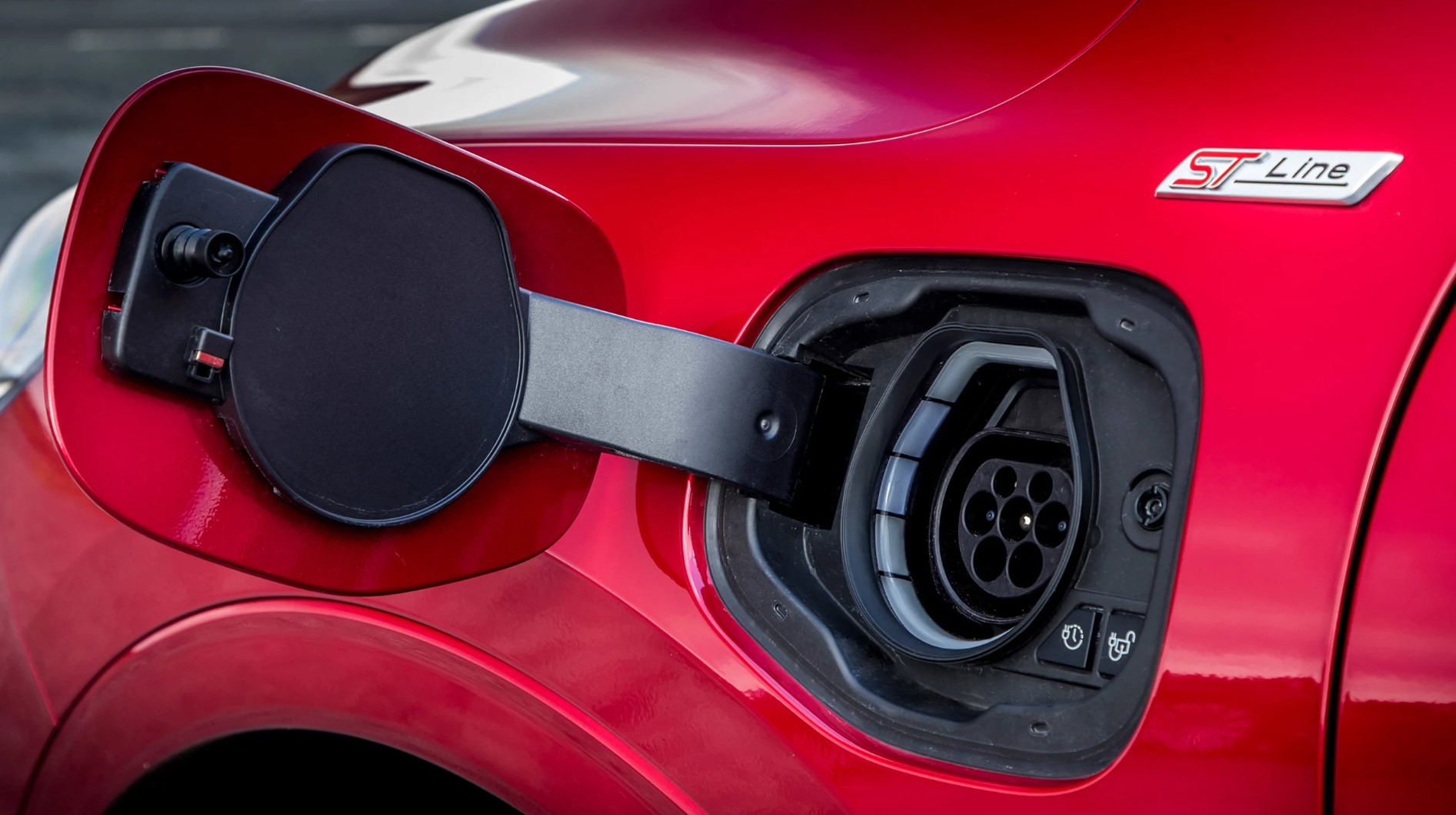 In the case of this plug-in hybrid version, that's harder to verify because there's no direct comparison, but at 1844kg, it's a useful 50kg lighter than a Mitsubishi Outlander PHEV. Still no lightweight, but not bad given how much there is packaged underneath the all-new skin.
Powering this plug-in version is a variant of Ford's Atkinson-cycle 2.5-litre petrol four-cylinder petrol. Mated to what is essentially a CVT automatic transmission, it's boosted by an electric motor fed by a 14.4kWh lithium-ion battery. The total power output for the whole system is a respectable 167kW and 210Nm of torque and the electric motor can propel the Escape at speeds of up to 135km/h and for as many as 56km (based on WLTP testing) before internal combustion takes over or you can find a recharging point. (You'll need six hours from a domestic 10amp supply for a full charge.)
Externally, it looks much the same as the model already on sale in Australia, and the similarities to the smaller Puma are obvious. If the slightly bulbous new car isn't as handsome to some as before, then it's certainly distinctive, particularly with the ST-Line's colour-coded wheel-arch extensions and 18-inch gunmetal grey alloy wheels.
Inside is the same story too, the dashboard complete with the same simple-to-use Sync touchscreen, which is installed with the FordPass Connect app that allows you to remotely access and monitor the car's functions from your phone.
As with the Puma, there's a TFT instrument cluster ahead of the driver that changes its 'theme' depending on the selected driver mode, which on the Escape extends beyond the usual Comfort, Sport, Eco and Slippery to include a pseudo off-road setting for sand, gravel and rocks, although the PHEV is front-wheel drive only.
Yet although it looks the part, the smartly designed interior still falls short of that premium ambience Ford has been striving for. Most of the materials look and feel good, but there's too much hard and scratchy plastic lower in the cabin. Still, you sit high behind the wheel, with good visibility ahead. Rear visibility isn't quite as good, with the thick C-pillars limiting your over-the-shoulder view.
In the rear, there's a split-fold bench that now slides back and forth by up to 150mm, allowing you to choose between greater space for either luggage or legs. With the seats pushed back, there's loads of room to stretch out, yet the boot can still accommodate 411 litres in the plug-in or 475 litres in other models. Slide the seat forward as far as it will go and there's up to 645 litres, or 581 litres for the plug-in.
On the move, the hybrid system is remarkably effective, the transition between the different motive forces proving smooth and almost inaudible. You can choose to run in pure EV mode or leave it in Hybrid and let the computers work out what's best. Engage Sport and you summon the combined efforts of petrol and electricity for maximum performance.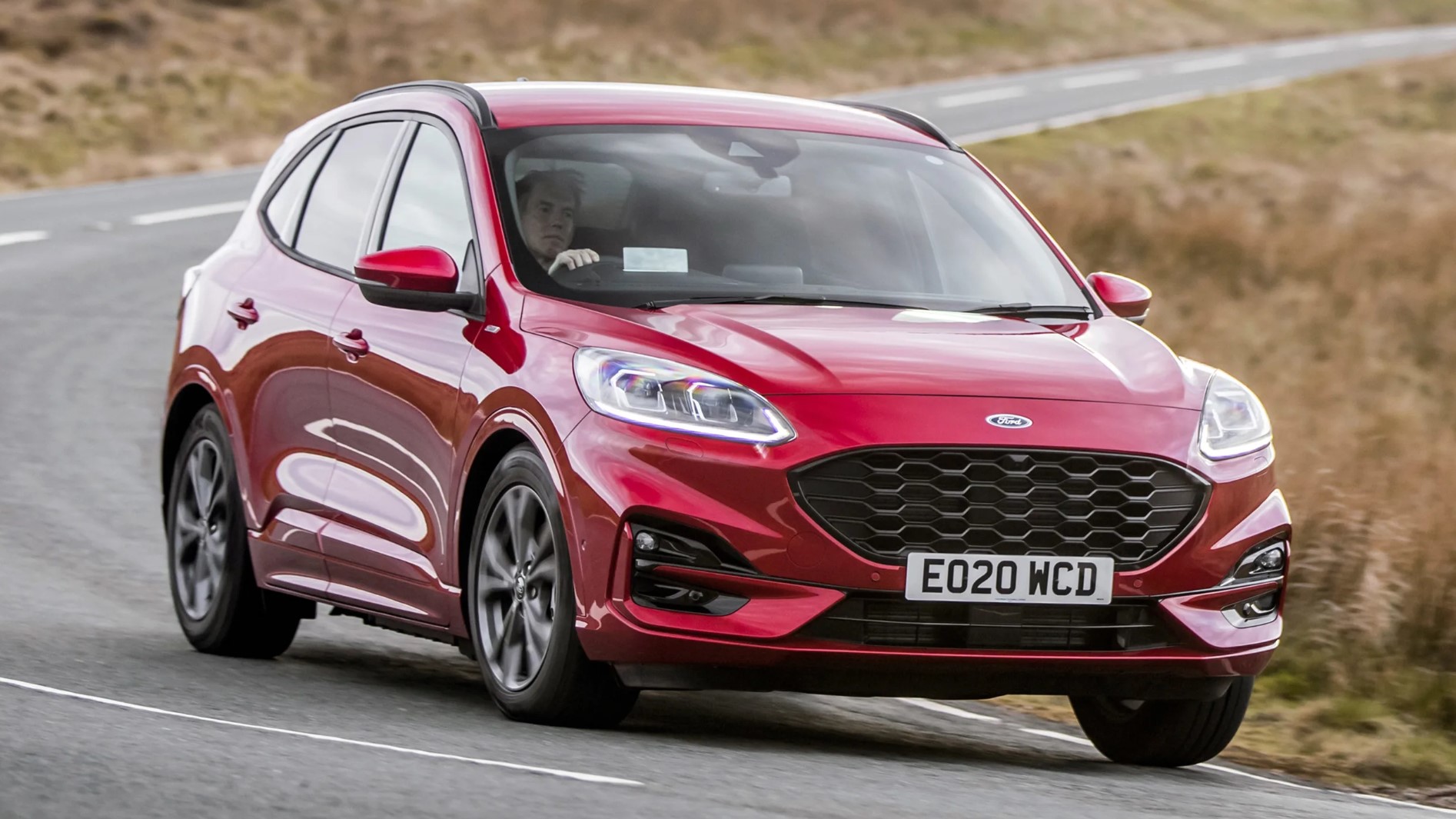 Even then, though, the Escape is brisk rather than quick. Ford claims 9.2sec for the 0-100km/h sprint, but the linear nature of the gearbox means it never feels that fast or responsive. Only when you require some rapid mid-range muscle for overtaking does the Escape feel really lively, the electric motor delivering a helpful burst of torque.
However, refinement is excellent, particularly when zipping around in EV mode. And when the traditional engine does cut in, you only notice its subdued efforts when it's worked hard. The sense of calm is enhanced by the low levels of wind noise (there's special acoustic glass for the windscreen) and suspension that reduces even big impacts to nothing more than a muffled thump.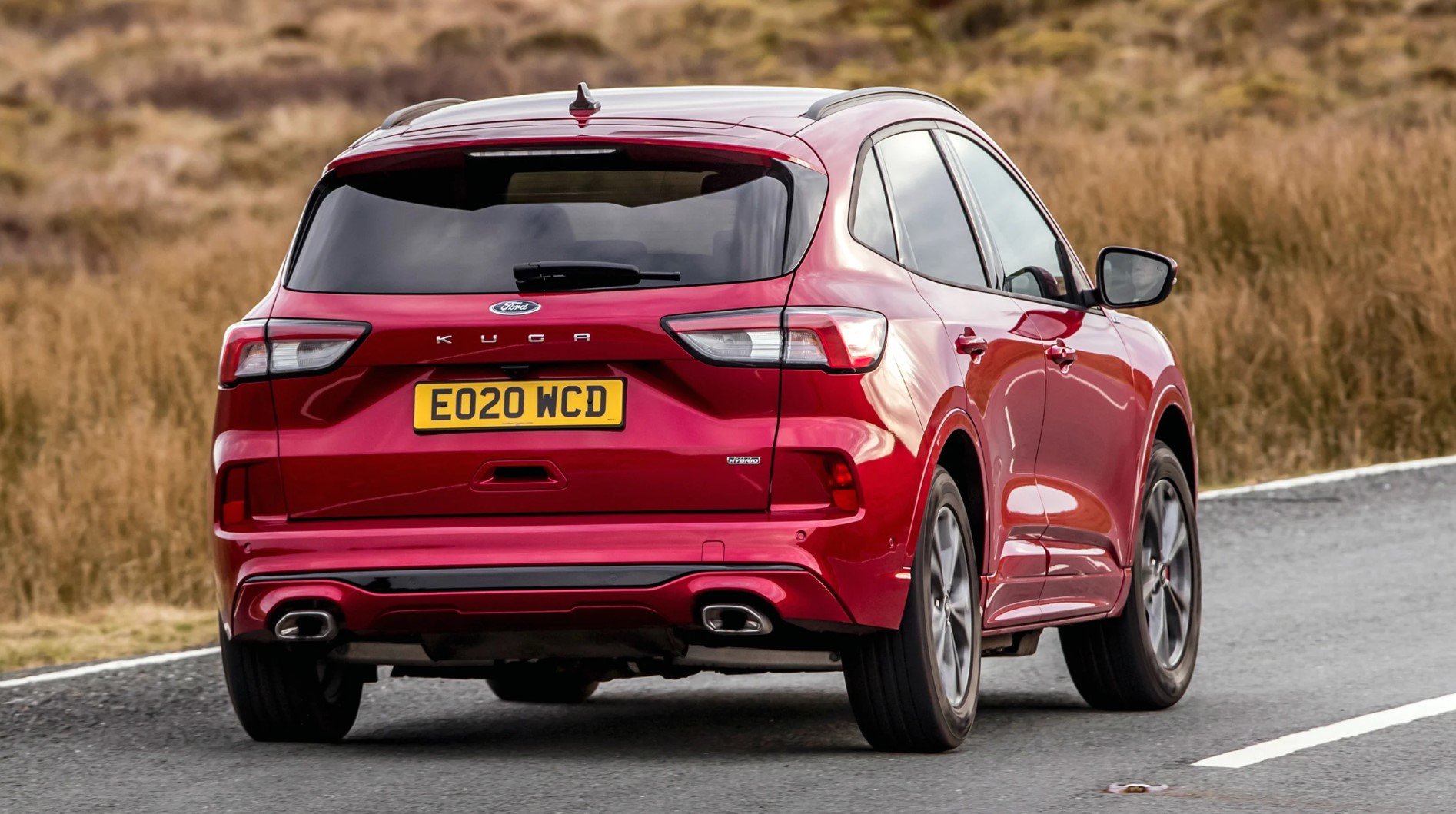 The Escape is underpinned by the same C2 platform that's used on the Focus. There are struts up front and a multi-link rear axle, while ST-Line versions get subtly stiffer springs and dampers. Yes, the new Escape is taller than a Focus, but it's 20mm lower than the old car and it sits on a track that's 44mm wider, plus the batteries are located as low and centrally as possible.
Add all this together and you get an SUV that handles with impressive poise and agility. In fact, it feels like what it is: a slightly higher and heavier Focus. As ever with Ford, it's the damping that impresses the most, the Escape breathing with the surface and delivering that trademark blend of comfort and control as you slice cleanly through one bend after another. Sharp ridges and deep potholes can cause a shudder through the cabin but otherwise the Escape rides with a welcome suppleness, flowing down the road where others fidget.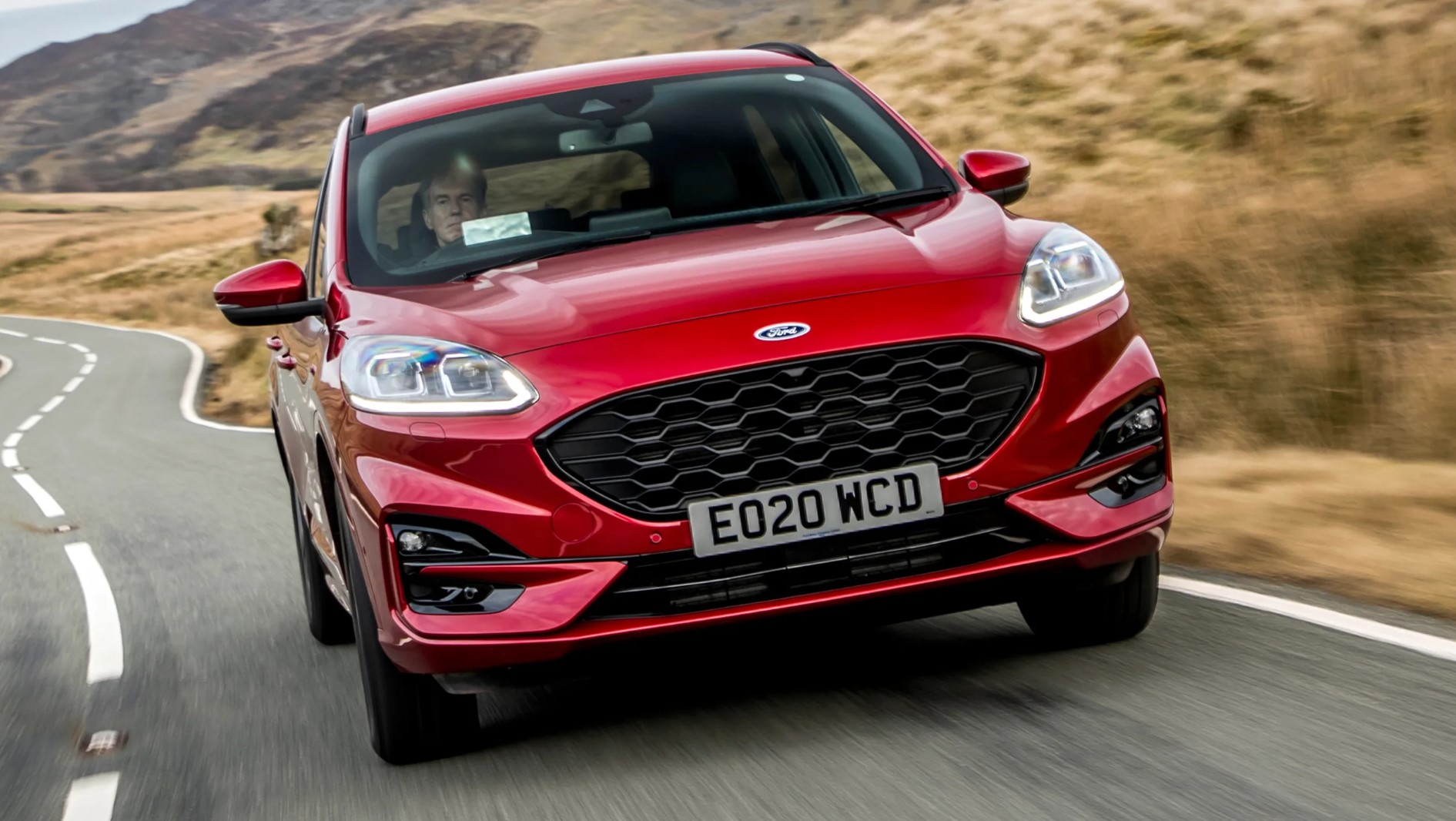 The light, electrically assisted steering is far from chatty, but it's quick and accurate, the Escape diving for apexes with surprising zeal. Of course, it lacks the smaller Puma's sense of agility and adjustability, but it's not far behind, and through quick corners, there's genuine poise. It's certainly a more entertaining choice than the Mitsubishi. Only when pushing on through tighter bends does the car's mass start to tell, with over-ambitious entry speeds giving the torque-vectoring system a real workout as it struggles to maintain your chosen line.
Another niggle is the braking system, which lacks a totally smooth transition between its regenerative and friction systems, so you need a delicate foot to avoid jerkiness. It's exacerbated by the fact that with no ratios, virtual or otherwise, in the gearbox, the brakes are worked particularly hard when pressing on.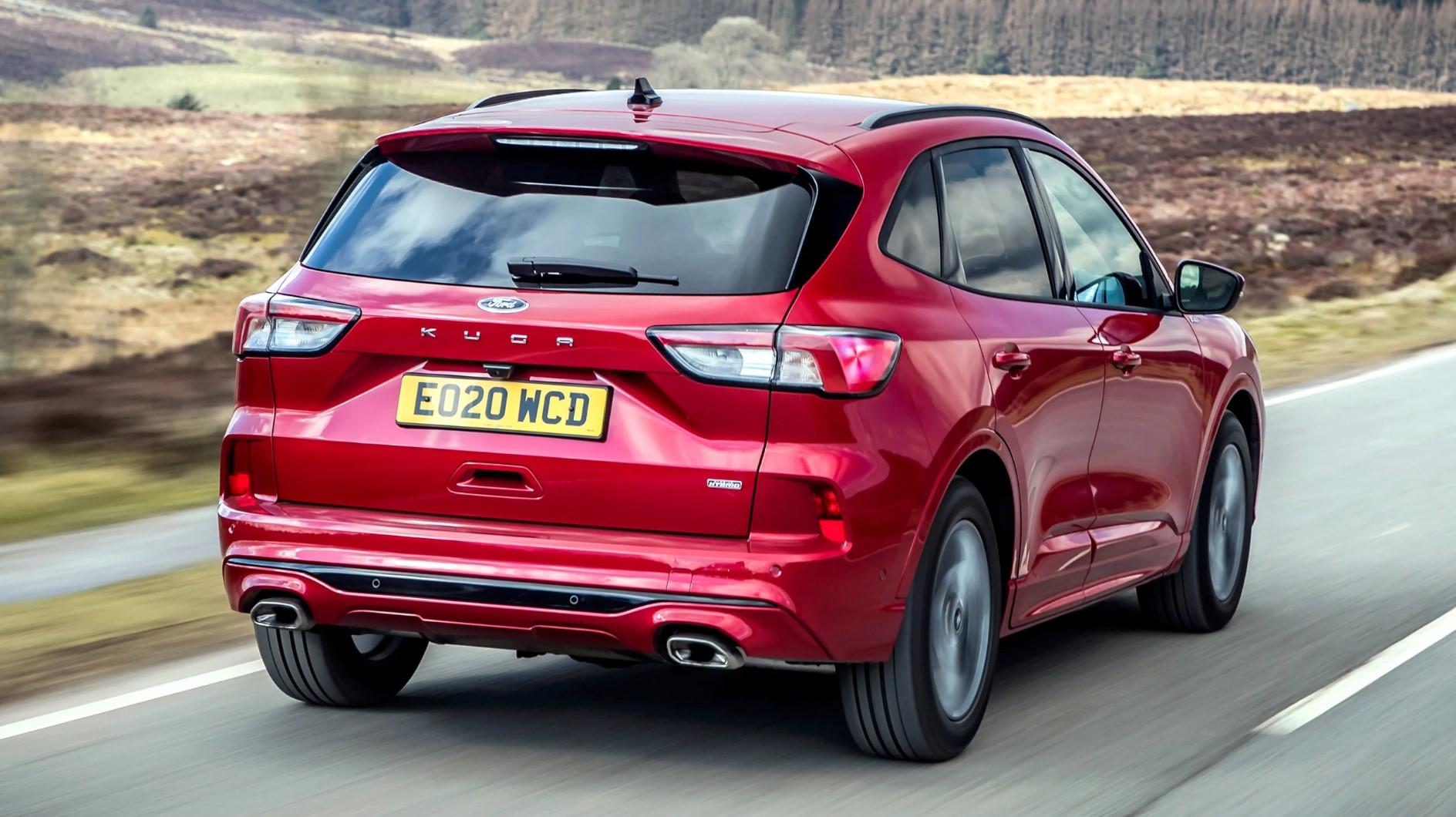 But slightly lacklustre straight-line pace and grabby brakes aside, the Escape PHEV makes a strong case against its less entertaining rival from Mitsubishi.
James Disdale