The first offering from Volvo's spinoff brand is an appealing blend of electrified technology, classically appealing looks and thrilling performance.
Polestar is now an electric-only brand that produces the Tesla Model 3-rivalling Polestar 2, with a large zero-emissions SUV and flagship four-door GT waiting in the wings. But, before the brand's first EV left the production line, the Volvo spinoff brand created something very different – and very striking.
It never (and will never) launched in Australia, but what is Polestar's inaugural electrified car that headed the new Polestar 2 like to drive?
For starters, the Polestar 1 is a plug-in hybrid, not an electric car – the only one it will ever make, in fact. That doesn't mean Polestar left anything on the table with its debut car; with 448kW on tap, 0-100km/h takes 4.2 seconds. Plus, the 1 has a pure-electric range of nearly 130km.
Under the bonnet is a 2.0-litre, four-cylinder engine gets a turbocharger, supercharger with twin electric motors on the rear axle to help produce all that power and propel the Polestar 1 to its electronically limited top speed of 250km/h. The hardware is then wrapped in an extremely handsome body underpinned by a lightweight and high-tech carbon-fibre structure.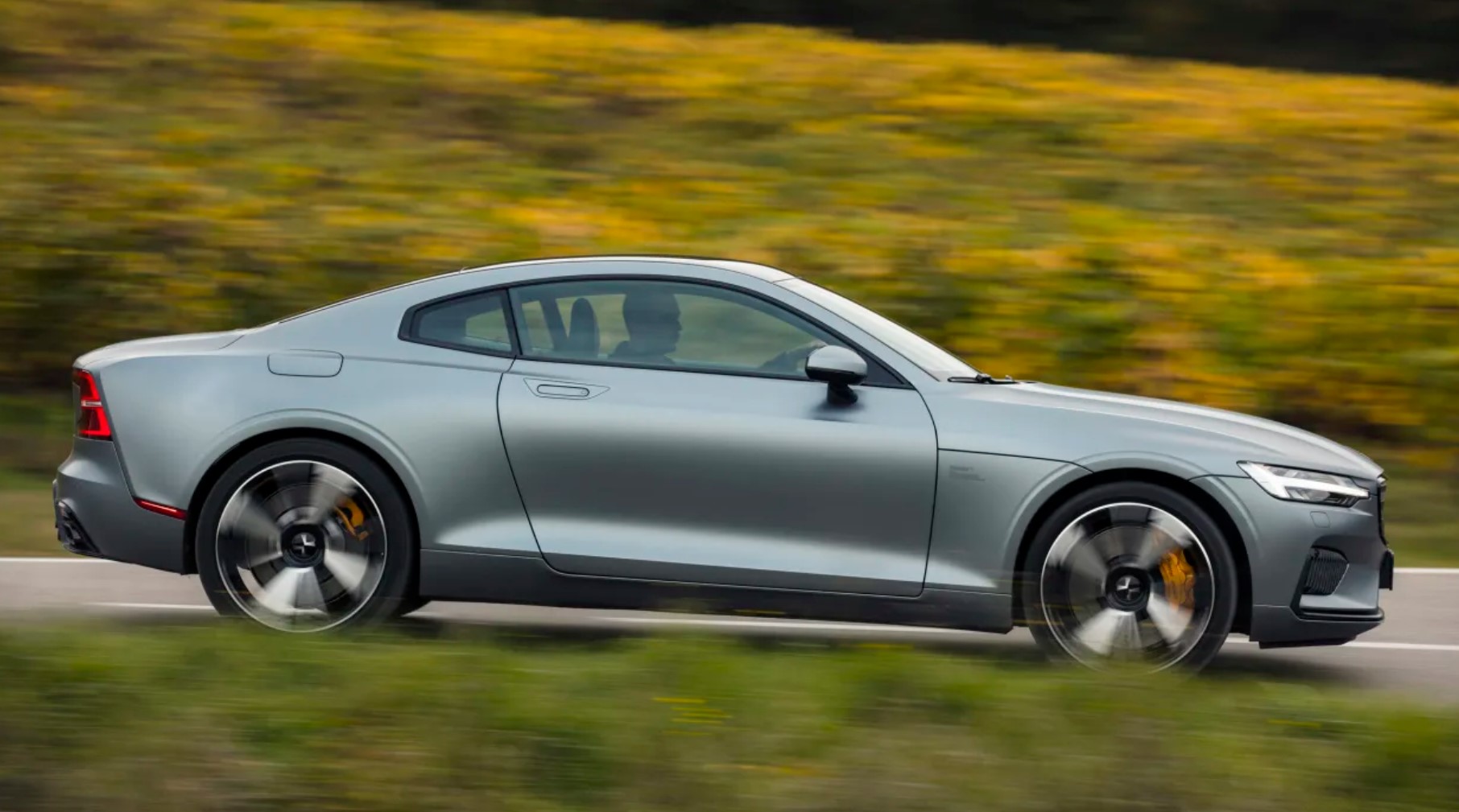 Inside, it's a little less jaw-dropping, as you can clearly see the carryover from Volvo's more mainstream models in the steering wheel and dashboard architecture, but quality is top-notch nonetheless and everything is bang up-to-date in terms of technology.
There's no 'B-pillar' between the front and rear side windows, so the interior has quite an airy and open feel, but the rear seats are cramped nonetheless. They're comfortable and supportive, like the fronts, but only kids will be happy spending more than a short journey back there. Boot space is on the small side, too – but you do at least get the novelty of having some of the car's electrical systems showcased behind a clear panel, complete with annotations.
On the road, this feels closer to a sports car than a cosseting 'Grand Tourer', with a fairly firm ride quality ensuring you feel every lump and bump in the road. Despite the use of carbon-fibre, this is still a pretty heavy car, tipping the scales at 2350kg, which is SUV rather than sports-car territory.
Nonetheless, that prodigious power output means in reality it feels even quicker than the Polestar's claimed 0-100km/h time, courtesy of the electric-assisted instant shove you get upon pressing the accelerator. The brakes are also impressive, capable of scrubbing off speed almost as quickly, and when you're driving more gently, a strong regenerative braking mode allows for one-pedal driving.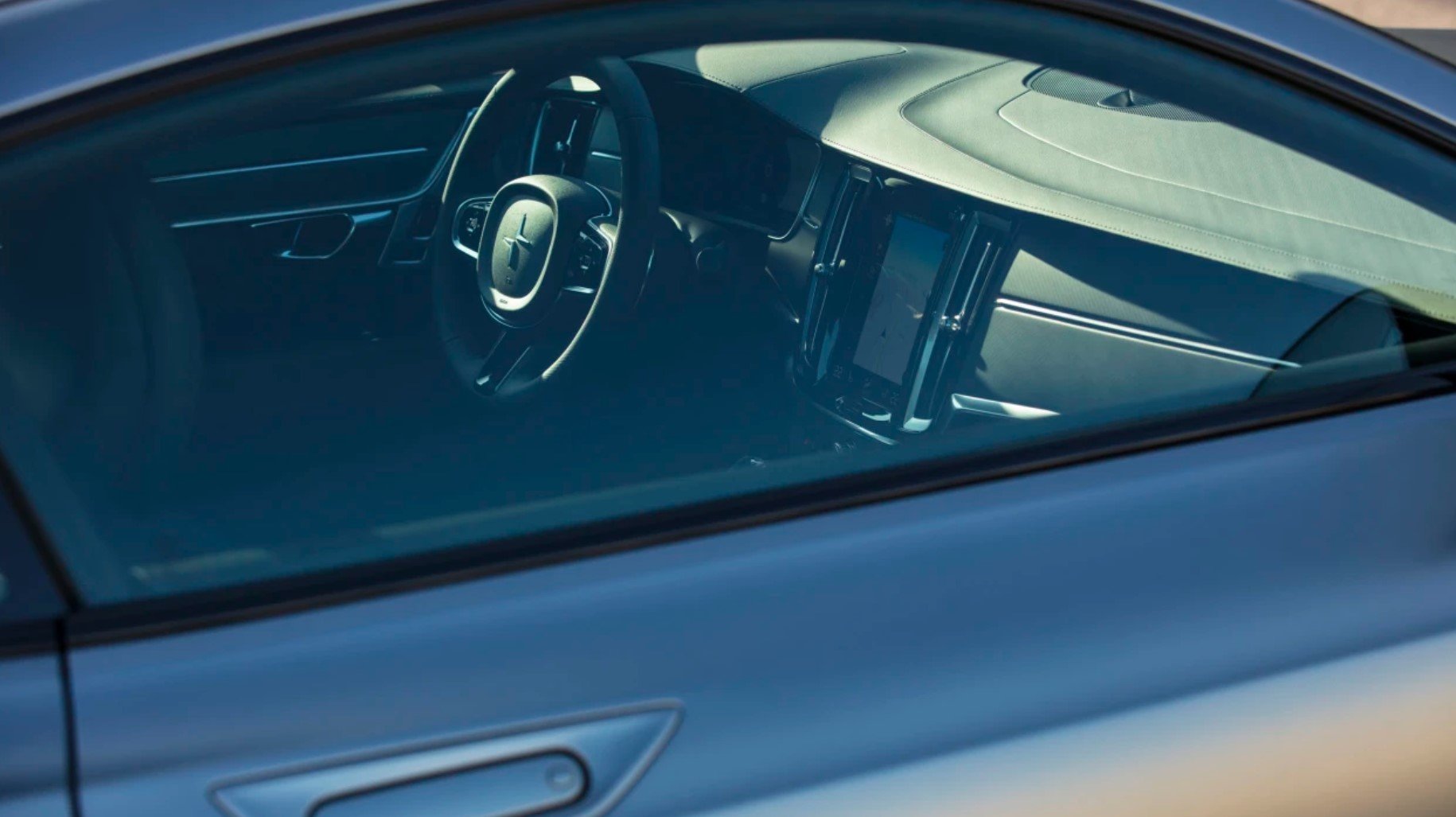 On a good road, there's plenty of reward to be had from the 1: it boasts accurate steering, big reserves of grip and superb body control, while a torque vectoring system that controls the electric motors makes it surprisingly agile for something so heavy. And those who are really keen can get out an Allen key and tweak the standard Ohlins adjustable dampers for a smoother or firmer ride as desired.
Overall, surrounded by large hybrid SUVs, the Polestar 1 feels like a relative breath of fresh air. Despite the fact it will never be offered in Australia, it's a pretty exclusive, limited-run offering with a big price tag. But it's still nice to have such a technologically advanced, distinctive and smart-looking car on the roads. It has the potential to be a unique and desirable piece of the brand's history for many years to come.
Stephen Errity