Alex Albon will return to the F1 grid next year in a Williams, having had a season out to reflect on being dropped from Red Bull's second seat. We meet up with him
Few reach Formula 1, and of those who do, most get only one shot and never have the chance to compete in a race-winning car. Alex Albon had his one chance, initially with Toro Rosso (now AlphaTauri) and then the main Red Bull team in 2019-2020, but was left on the sidelines this year having not made the most of his opportunity in machinery capable of winning in the hands of team-mate Max Verstappen.
That might have been the end for him in F1, but the 25-year-old London-born Thai (his preferred description) spent 2021 as Red Bull's reserve driver alongside racing in the DTM and returns to action with Williams next year, having been signed to replace Mercedes-bound George Russell. It's an initial one-year deal, although Red Bull also retains options on him for the future.
"Plan A was always Formula 1, but I made sure I had options lined up in case that wasn't available," says Albon. "I looked at Indycar and there was also Formula E, but in terms of what I enjoy doing, it became clear to me that it's F1. There was a lot of talk in the media about Williams and Alfa Romeo and I was relatively confident in the background. I had my first discussions with Jost [Capito, Williams CEO] and things were looking pretty good. Like everything in Formula 1, once decisions get made, it all happens very quickly, and within a few weeks it was all done."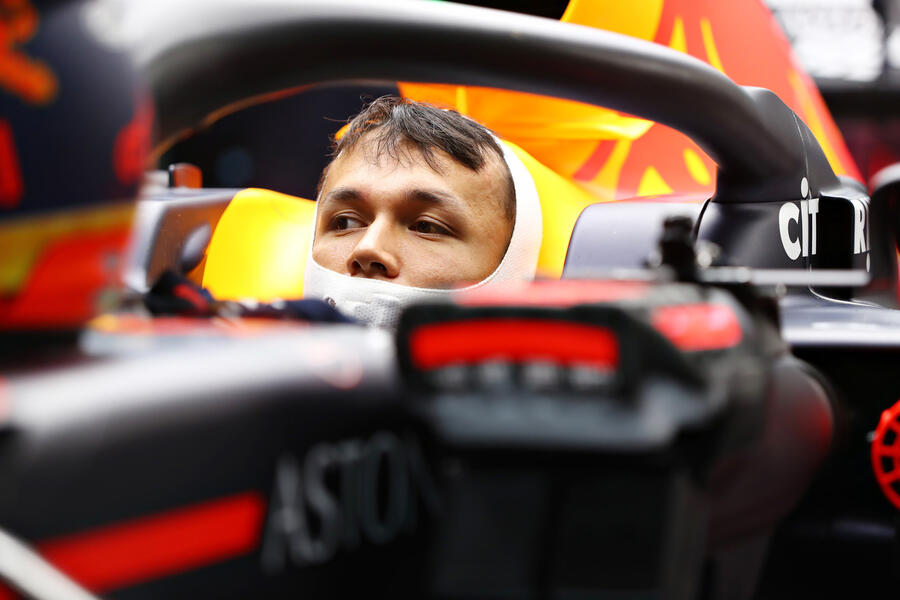 It's a remarkable turnaround for the softly spoken Albon. He's a driver whose talent is highly regarded by those he has raced against in the past, notably Russell, Charles Leclerc and Lando Norris. Indeed, Norris admits to once having a poster of him on his wall when Albon was the driver to beat in karting. But after a promising start in 2019, during which he was promoted from Toro Rosso to Red Bull, he struggled in 2020 with only two podium finishes.
Despite team principal Christian Horner and Red Bull motorsport advisor Helmut Marko almost willing him to do the bare minimum to justify keeping him for another season, Albon couldn't. The result was he was replaced by the experienced Sergio Pérez, who has had his own struggles this year in a tricky-to-drive Red Bull that only Verstappen can get the best out of.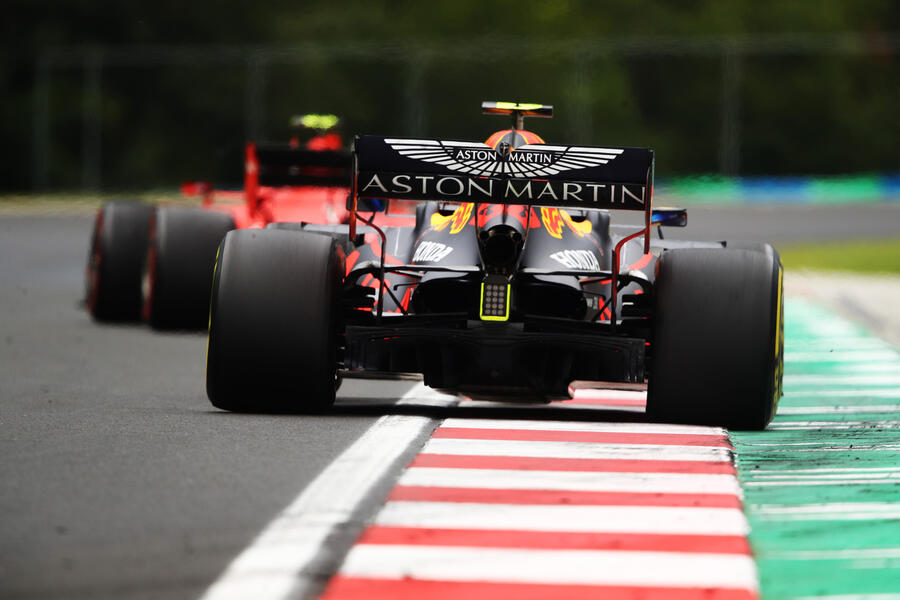 "As you see this year, it isn't that easy to step in and be comfortable with the car and get up to speed straight away," says Albon. "It was tough, but the guys believed in me. The relationship with Helmut and Christian has always been good. Even through the tough times, they were there to support me. Not having a race seat for this year happened quite late, but they still trusted me and kept me on board this year. We're doing really good work on the simulator and even focusing on next year's car with the new tyres and things like that.
"Even with Jost, in that first conversation with him I could really feel the support straight away and the belief. That always makes you feel like this is definitely a team I want to be with. I felt happy to focus on next year and work with them towards next year."
The key question is whether Albon can deliver at Williams in a way that he failed to do at Red Bull, save for the unsustained glimpses of promise. His task is made easier by the fact he's up against teammate Nicholas Latifi, a capable driver but nothing special by F1 standards. He's taking over the seat in which Russell has shone over the past three years, but at a time when Williams is very much on the up.coring 23 points before the US Grand Prix having managed only eight in the previous three seasons. It also has the opportunity presented by the 2022 technical regulations that effectively mean a clean-sheet design. Although Williams is unlikely to be more than a handy midfielder, Albon is going to a team where he can get results.
He may also have benefited from being on the sidelines. This has allowed him to reflect on his 2021 struggles while remaining an active part of the Red Bull team, with endless days in the simulator and also occasional test outings in Red Bull's 18in-wheel-rim mule car for Pirelli's 2022 tyre test programme, and even a couple of days in its current car for promotional duties. Perhaps most valuable is the different perspective that he has on F1 thanks to being out of the firing line, which, he hopes, will make him a better driver second time round.
Talking about the new perspective he has gained this year, Albon says: "It's a year to reflect. There are things I looked back at last year and thought: 'What could I have done better?' By taking a back seat, you can look at Max, at Checo [Perez] and see how they handle these situations – especially for Checo, seeing how he went about his business, because he was new into the team with 10 years' experience in F1. It was nice to have that overview of how things unfolded.
"On top of that, being involved in the simulator and development work means you get a bigger picture of the team. Not just the race team: I'm talking about all the people at Milton Keynes. You understand the car much better.
"We're doing so much work on the simulator for next year's car, so you really understand what it takes for an F1 car to operate. You have conversations with people you'd never have if you are a race driver, because at the track it's such a small bubble of people you communicate with."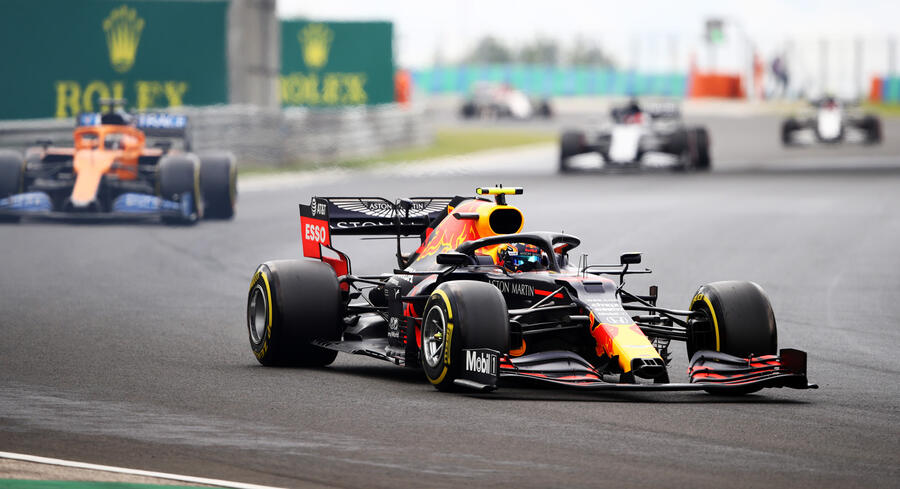 Albon also has the challenge of returning to F1 race sharpness after his year on the sidelines. Even those who have remained active in racing after seasons out of F1 have taken a few races to get that edge back and doing that is one of Albon's key objectives for the season. It's impossible to know how competitive Williams will be next season, but Albon's focus is getting the most from himself so that he can extract the maximum potential from the car.
"On my side, it's more just getting up to speed," he says. "We've seen with Esteban Ocon or Fernando Alonso, after taking a year out, it takes a little bit of time to get back up to the pace of the car. We've got pre-season testing, so I need to get back up to speed quickly and give the right feedback.
"It's a new start for the whole grid. In terms of where we will be as a team, only time will tell. The main thing is wherever we are to begin with, it's about pushing on because it will be a proper development race, so whether you start well or badly, it's about pushing on and maintaining or improving the performance of the car."
The big question is why should we expect Albon to do better second time around? After all, Williams didn't exactly have the pick of the drivers, given its current level of form, especially with Mercedes dropout Valtteri Bottas choosing to go to Alfa Romeo, and Albon could be argued to be the best of a bad bunch.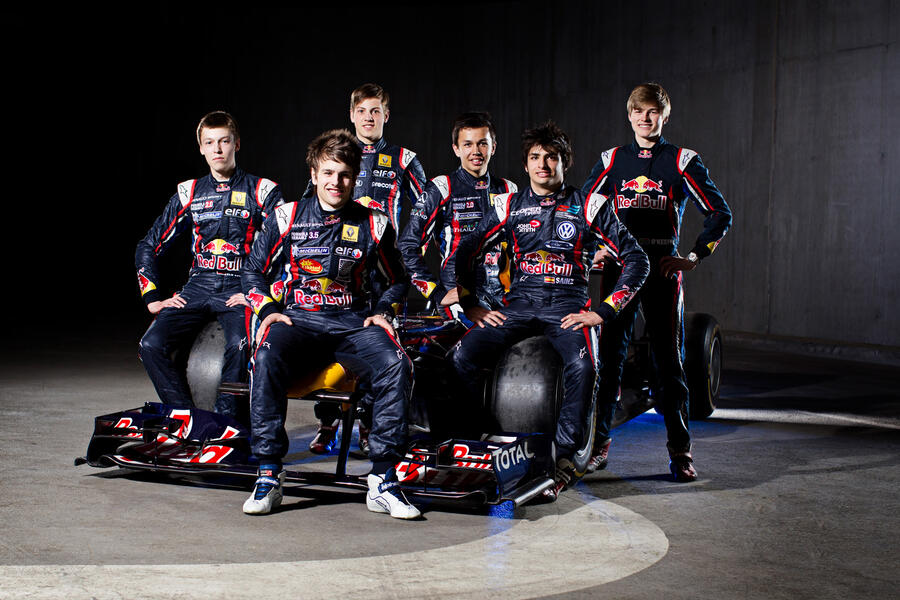 But Albon has always had something about him, not only in terms of that fundamental ability that has shone through only inconsistently in his car racing career (he's won plenty of races, but never a championship) but also what might be called his 'bouncebackability'. After all, it was a miracle he made F1 at all, given it only happened when he was already committed to Formula E for 2019 when Red Bull, which had previously dropped him from its junior scheme, came calling. And even before that, when racing in Formula 2 seemed a long shot, he made it and went on to finish third in the championship in 2018.
"I already had that kind of experience in F2," says Albon of his tendency to come back from the brink. "I was barely fighting for a seat in that. If anything, it's just brought a resilience and a determination for being back in F1. Because I've already had that feeling, I knew I could get back. I've been through the process of difficulties where it doesn't really faze me any more."
Now it's time to see if Albon's latest comeback yields the results that most believe him capable of but that haven't always been forthcoming.
What Albon thinks of DTM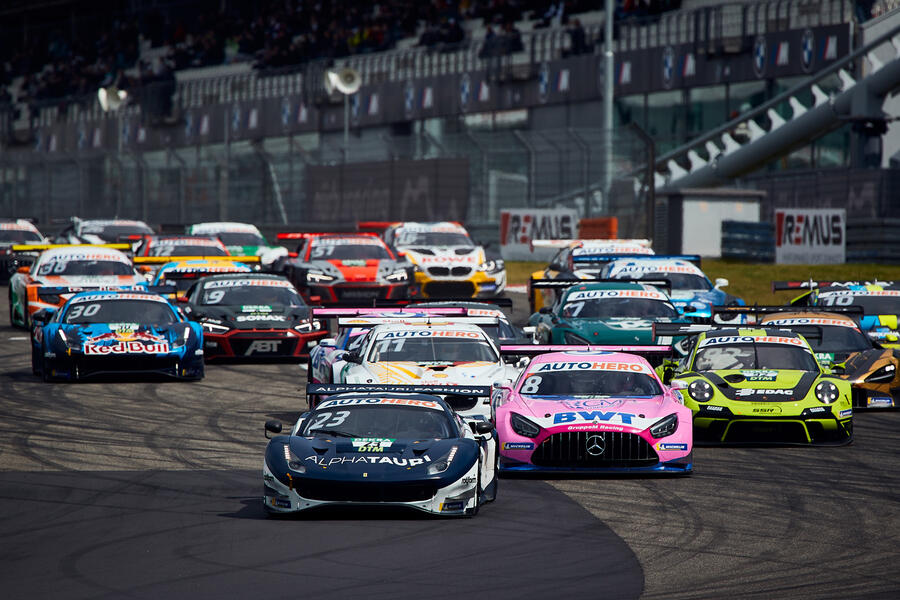 Racing a Ferrari 488 GT3 is a dream for most. But for Alex Albon in 2021, it was a wake-up call that underlined what he'd lost by dropping out of F1.
Albon drove for the Red Bull-backed AF Corse team in the revamped DTM this year, but even though he won at the Nürburgring and finished sixth overall despite missing the final two races to attend the Turkish Grand Prix, it's no secret that he wasn't overly enamoured with racing machinery that he describes as "a completely different style of racing with ABS and traction control".
Quick as GT3 cars are, they are 70% heavier, 40% less powerful and a good 25 seconds slower around comparable circuits, so how could they seem anything other than tame to a driver fresh out of F1 who is still occasionally testing grand prix machinery?
"Exactly, and that's no discredit at all to DTM," says Albon when this is put to him. "I love working with the guys at AF Corse, with Ferrari and with the championship itself. But once you've had the taste of F1, you've been there and know what it's about, it's what any driver wants to be: an F1 driver."
Edd Straw