Australian battery start-up Recharge Industries has purchased Britishvolt for an undisclosed fee, planning to revive the failed gigafactory project in the UK.
Britishvolt will now use Recharge's preferred battery technology – licensed from American firm Charge CCCV (C4V) – rather than that which was in development under the previous ownership.
It aims to begin manufacturing cells for energy storage by the end of 2025, later adding automotive clients to its portfolio. The start-up previously held memoranda of understanding with Aston Martin and Lotus.
The remainder of Britishvolt's staff has transferred to Recharge, administrator EY said in a statement.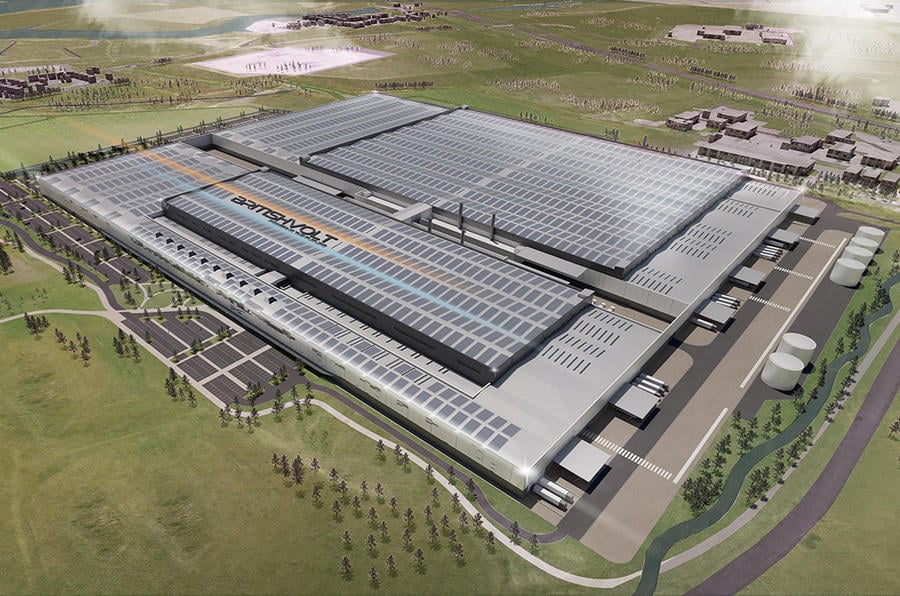 Recharge is yet to begin manufacturing batteries in its home country. It currently only holds early-stage plans to build a gigafactory in Geelong, near Melbourne.
It aims to manufacture lithium ion cells without using materials from China or Russia amid increased geopolitical tension with the two nations, thereby reducing the risk to its supply chains.
David Collard, founder and CEO of Recharge owner Scale Facilitation, said: "Backed by our global supply chain, strategic delivery partners and a number of significant customer agreements in place, we're confident of making the Cambois [Blyth] gigafactory a success and growing it into an advanced green energy project. We can't wait to get started and want to start as soon as possible.
"The north-east of England has a real depth of history and talent in manufacturing and engineering. I recently spent time in the area to get to know the people and the site, and I was struck by the similarities to our Recharge Industries site in Geelong, Australia. I was really taken by the passion and pride that the people have for the region and their determination to get behind a project that can drive lasting change.
"We have the right plan in place to match and support the region's energy and ambition to become a major player in the international battery market."
Britishvolt went into administration on 17 January 2023, ending months of difficulties that often landed in view of the public.
It narrowly avoided collapse in November 2022 after securing several million pounds in funding, said to be from mining firm Glencore. Combined with a voluntary pay cut for its near-300 staff, this gave Britishvolt sufficient funding to survive until early December 2022.
The company was previously prepared to enter administration after the government rejected a request for £30m (AUD$54m, of the $179m promised) in advance funding to prevent its collapse.
Britishvolt's failure has prompted parliament's Business, Energy and Industrial Strategy Committee to launch an inquiry into whether EV battery production is viable in the UK or if the importing of power sources is sufficient.
Committee chair Darren Jones said: "This inquiry will look at what's holding back the development of electric car batteries in the UK and what needs to be done to protect the thousands of jobs across the country in this important sector.
"The future of car manufacturing in the UK is dependent on our ability to make electric vehicles and to be able to export them into the EU. That means we need local supplies of electric vehicle batteries – something we're failing significantly behind on compared to other parts of the world."
Additional reporting by Will Rimell