High-performance brake supplier Brembo has launched a revolutionary electronic braking system called Sensify, which could be the most significant advance for braking technology since the advent of ABS in the 1970s.
Sensify combines artificial intelligence with traditional brake technology to provide individual brake pressure per wheel, rather than per axle. An actuator on each wheel is triggered by an electronic control unit which constantly monitors all parameters that affect brake performance, including road surface friction, vehicle mass, weight distribution, speed and steering angle.
Two ECUs are fitted – one front and one rear – which are connected for failsafe reasons but which send commands to actuators separately. The actuators have double windings for safety reasons, with Brembo claiming to have secured type approval from authorities in all markets.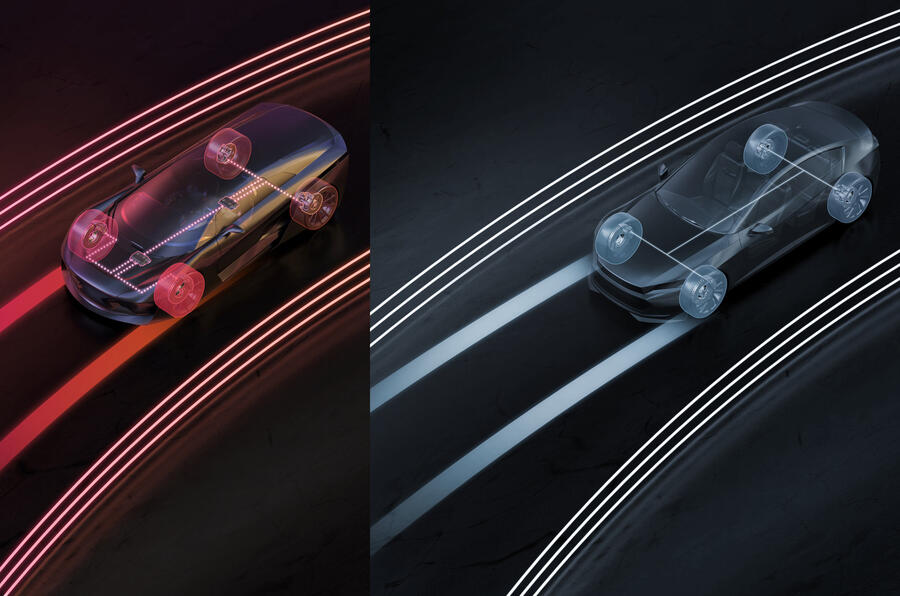 When the ECU receives an input signal it calculates the force required by each wheel within milliseconds, then sends a command to each actuator, which in turn activates the connected calliper. Although calliper pressure is applied via hydraulics, Brembo stresses the system is fully electronic, with hydraulics merely applying the required force.
Although activation on test cars was via traditional foot pedals for 'feel' purposes, electronic switches or buttons could readily be substituted as the pedal merely provides input to the ECU.
Artificial intelligence prevents lock-up, while anti-skid and traction control systems can be readily incorporated to provide fully integrated suites of driver aids at little additional cost. However, Sensify's complexity makes retro-fitting impossible.
The system has major advantages over traditional systems, not least its compact size and lightweight, while its capacity to consistently adapt to vehicle weight makes it ideal for delivery vehicles, whose weight can vary by as much as three tonnes according to load.
These features also make Sensify perfect for motorcycles, given two-wheelers are more susceptible to weight and road surface changes.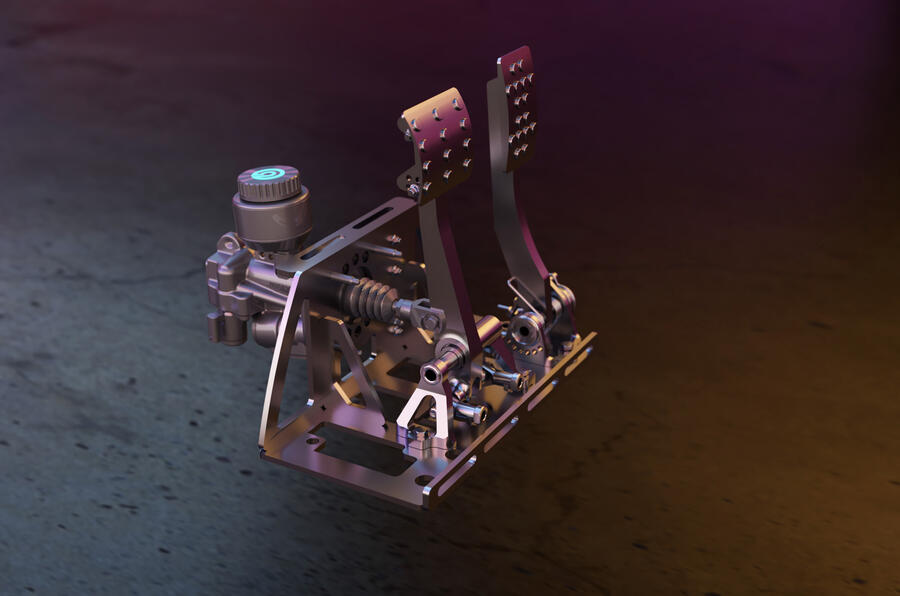 Sensify could be extended via electronic hardware to Sensify-fitted trailers or caravans to provide individual braking on all six (or even eight) wheels, thereby vastly improving towing safety. 'Pad drag' against the disc is eliminated – saving wear and reducing pollution – although the system could be programmed to exert light pressure during rain to clean friction surfaces.
A dedicated app enables Sensify to be customised, with 'feel', pedal travel and force programmable. Sensify's ecosystem anonymously collects and processes data to provide improvements and features via updates.
"Brembo is pushing the boundaries of what is possible with a braking system, opening up entirely new opportunities to drivers to improve their experience on the road and customize brake response to their driving style. Sensify gives drivers the peace of mind they are looking for," said Brembo CEO Daniele Schillaci.
He told Automotive Daily's exclusive partner Autocar he could "commit to the first use of Sensify by an OEM with a new model in early 2024", adding that the second application would be announced six months later. Although pricing was not announced, Schillaci said that over the lifecycle of a vehicle the total cost would be lower than current systems.
Is Sensify going to revolutionise the roads?
Autocar was among a select group of publications to sample Sensify at the Circuito Tazio Nuvolari near Milan. During the launch we drove four Teslas – two with standard brakes and two with Sensify – taking in low- and high-speed brake manoeuvres, followed by brake tests on three different surfaces: dry asphalt with a friction co-efficient of 0.9, wet concrete (0.6) and snow (0.3).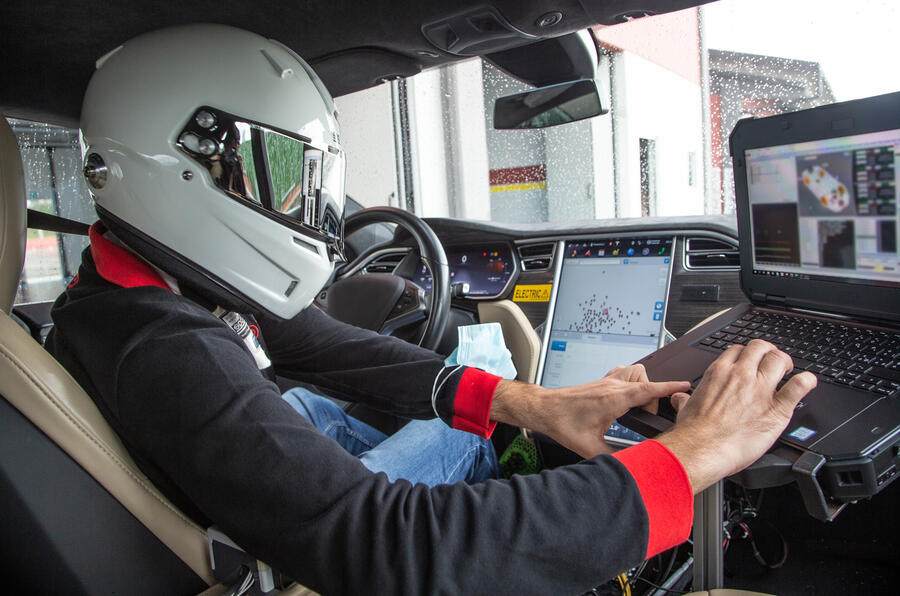 Test runs were undertaken with the equivalent model save for braking, with runs scheduled in quick succession for comparisons. We had repeat runs, and test cars were fitted with sensors to record brake performance to dispel doubts about Sensify's effectiveness lest lack of drama and absence of ABS pedal 'kick-back' created perceptions that braking was too effortless to be effective.
I was left with no doubts that Sensify is a massive advance, particularly on low-friction surfaces. During high-speed straight-line and mid-corner emergency braking manoeuvres full steering control was maintained in both instances, but with considerably less drama in Sensify-equipped cars. Braking distances were shorter by a metre – potentially enough to save a life – and understeer reduced.
During slow speed manoeuvres with sudden swerves I missed a pylon three times with Sensify, yet hit it once without, which tells its own story: steering controllability is tangibly improved with Sensify.
However, on low-friction surfaces Sensify came into its own – on 'ice' I maintained control under full braking which was not possible without the system, while stopping distances from 31mph were around two metres shorter. 'Wet' concrete improvement was less marked but still significant.
Another indicator: after three high-speed runs brake temperatures with Sensify were around 50C higher (at 435deg C) than without, pointing to greater braking energy. Reaction times felt faster with less lag before brakes bit – Brembo reckons the system's reaction time is measurable in milliseconds rather than whole fractions. I'm a convert, as were the other three hacks at the launch.
Fritz-Dieter Rencken