Rear-wheel steering systems are once again in the spotlight, but the idea isn't new. We pick 10 pioneers of the corner-taming technology.
It shouldn't come as a great surprise that one of the most hotly debated automotive chassis technologies originated in Japan, a nation whose residents appear to be born with a fascination for high-tech gadgets and gizmos.
Active rear-wheel steering was introduced in 1985. Fittingly, it made its debut on the Nissan R31 Skyline, a car as synonymous with innovation as noodles are with ramen. However, the technology was popularised by the 1987 Honda Prelude, which was sold globally.
The benefits of active four-wheel steering were highlighted early on by American magazine Road & Track. In 1987, it took a Prelude 2.0Si 4WS, laid out a slalom course and pitched the Honda against sports cars from Chevrolet, Ferrari and Porsche. The humble Japanese sedan beat the lot of them.
As with so much innovation, the novelty value of four-wheel steering diminished as the years passed by. At the same time, insurers grew wary of repair bills – any car equipped with the costly hardware faced big repair bills if hit from behind. Rear-steer systems faded away.
Until, that is, engineers realised that as cars of all shapes and sizes were getting larger and heavier, active rear-wheel steering systems could help make them more manoeuvrable, be it in a car park or around a race track.
Here are 10 highlights, past and present, of models that belonged to the rear steering committee.
BMW 850 CSi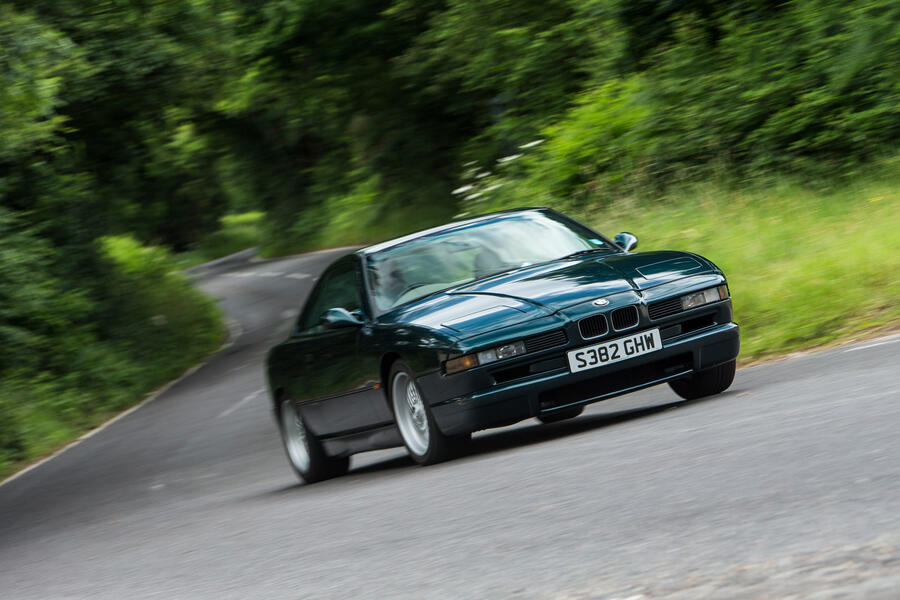 Want to know the reason why the flagship 850 CSi version of the E31 8 Series is so cheap these days? Its Aktive Hinterachs-Kinematik (AHK) system has a habit of going wrong and more often than not costs an eye-watering amount to fix. The car was powered by a 5.6-litre V12 with 280kW and benefited from the input of BMW Motorsport.
Honda Prelude
The Prelude was the car that brought four-wheel steering into the public eye. Its system was able to steer the back wheels the same way as the fronts, by 1.5deg and up to a steering input of 246deg. Apply more lock and the back wheels were able to point in the opposing direction by up to 5.33deg, giving the Honda a compact turning circle of just 10 metres. However, the cost of the complex steering gear didn't go down well with insurers when a Prelude was hit from behind.
Lamborghini Urus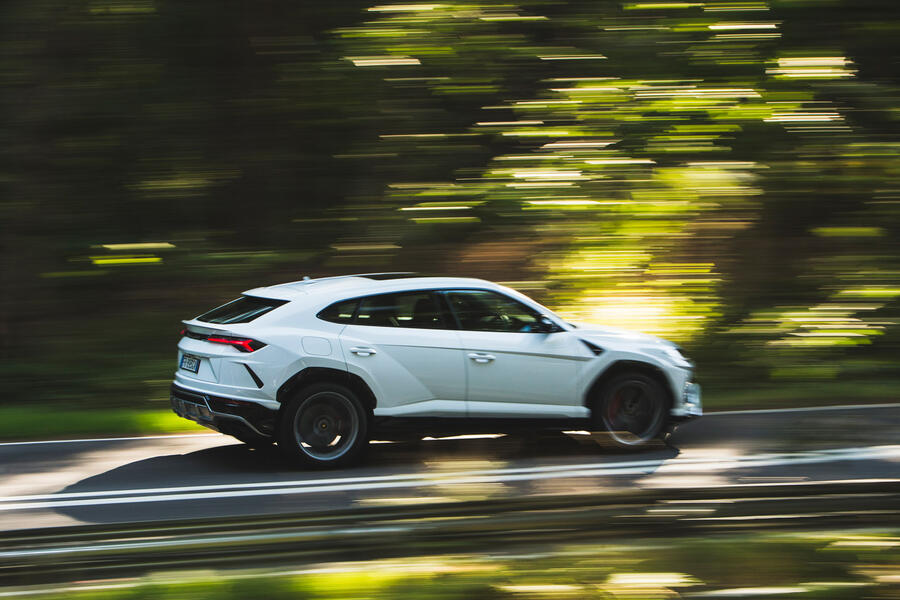 Lamborghini made great strides with the updated Aventador S, which came with a four-wheel steering system that then found its way onto the Urus. It was a key ingredient in creating a high-performance SUV that didn't sully the reputation of Italy's second-best-known sports car maker.
Mitsubishi 3000 GT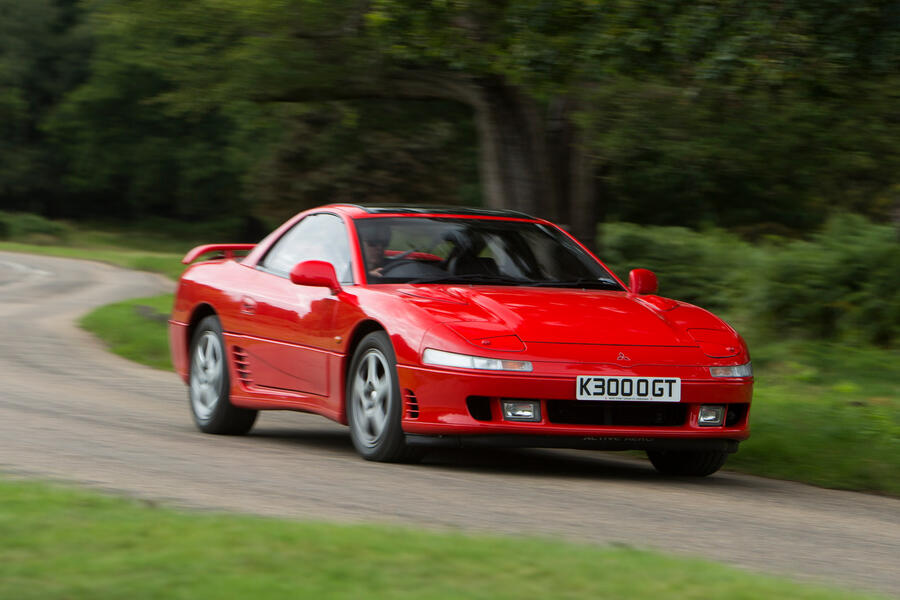 The 3000 GT was laden with nearly as many gizmos as Doc Brown's DeLorean: active aero aids, all-wheel drive, adaptive suspension, two turbochargers and, of course, four-wheel steering. However, few drivers were drawn to it when they could have a BMW or Porsche instead.
Ford F-150 Platinum ZF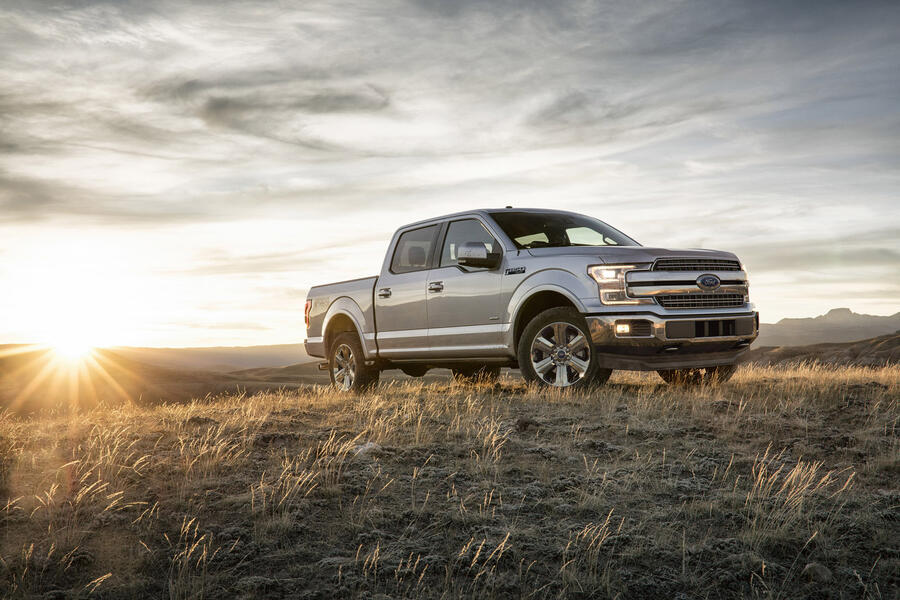 When a car is 5.8 metres long and has a near 14-metre turning circle, the thought of negotiating a multi-storey car park is enough to bring out a cold sweat. It's why the latest Ford F-150 gets a ZF rear-wheel steering system. Ford has since applied for a patent for such a system on the current F-150.
Porsche 911 GT3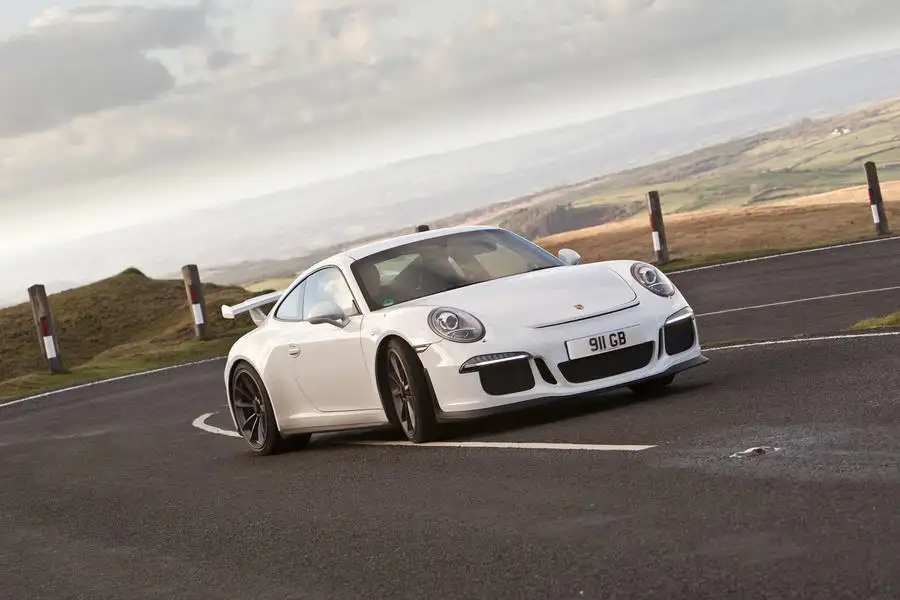 While it was the 918 Spyder that Porsche first fitted with an active rear steering system, the first relatively attainable model was the 991-era 911 GT3. The company's engineers did a good job because, after the first drive of the new model, Automotive Dailys partner Autocar reported: "If Porsche had not revealed its existence, we may never have noticed it."
Ferrari F12TDF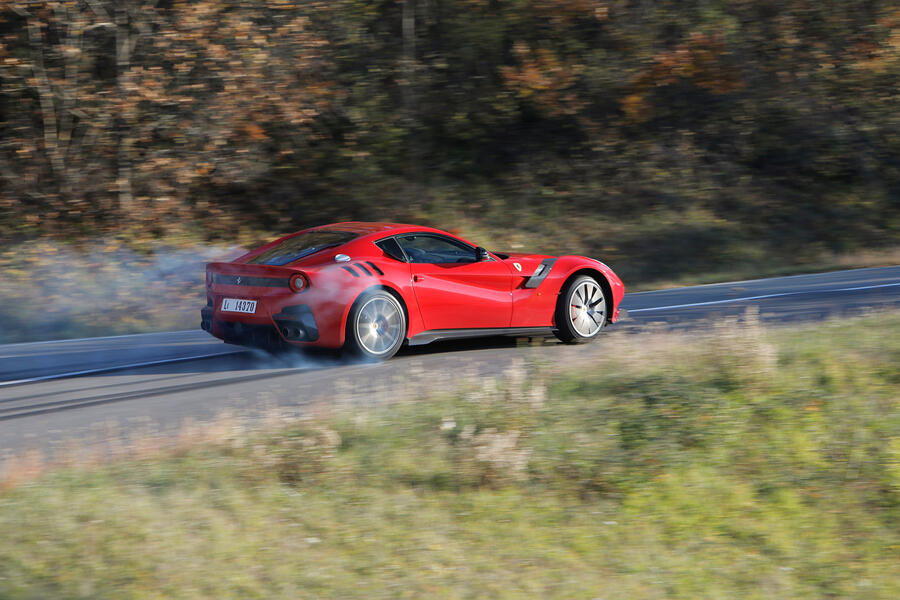 With 574kW to manage, the limited-edition F12tdf needed all the help it could get when it came to keeping things on the black stuff. For the first time, Ferrari introduced a rear-wheel steering system, which it called a 'virtual short wheelbase'. Remarkably, the ZF-sourced hardware added just 5kg to the kerb weight, which had been reduced by 110kg over a standard F12. The tdf was a challenge to drive at the limit but its steering tech filtered through to models including the GTC4 Lusso and 812 Superfast.
Renault Megane RS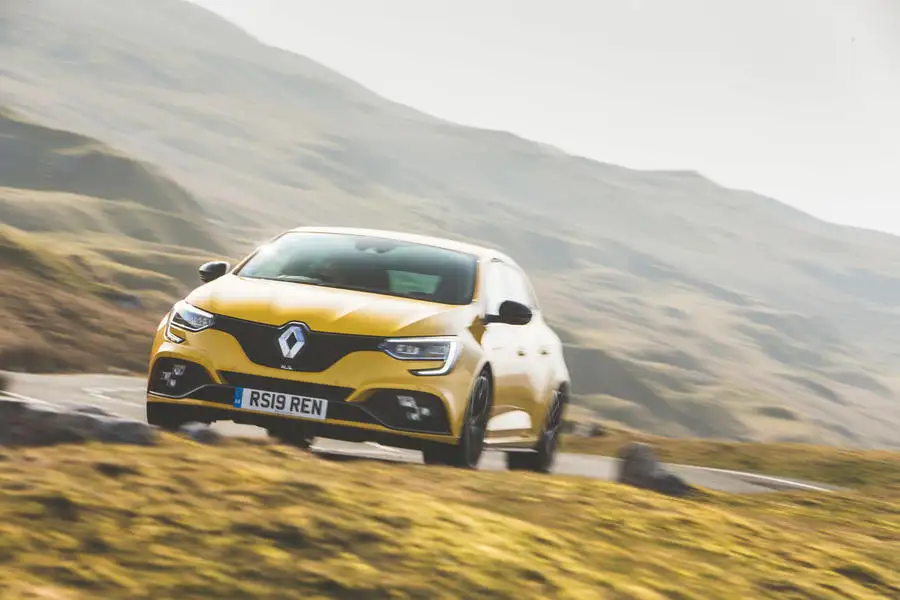 It may seem like overkill in a hatchback but Renault Sport's engineers have used the latest generation of four-wheel steering – called 4Control – to their advantage, making it adjustable according to the conditions and ideal for track days. Renault says steering angle is reduced by up to 40% compared with a Mégane without the system.
Nissan 300 ZX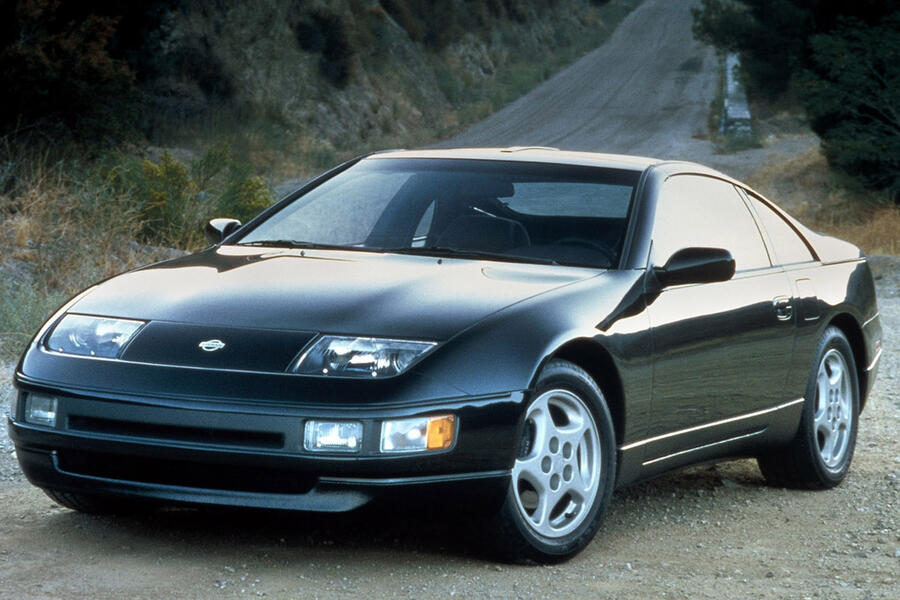 In 1990, Nissan struggled to convince drivers that a company best known for the Pulsar could rub shoulders with Porsche, so 300 ZX sales soon slowed to a negligible number. Although there was much to like, opinion is divided over whether or not to disable the High Capacity Active Steering (HICAS) four-wheel steer hardware.
James Mills