New head of design at Citroën Pierre Leclercq shares the cars that took him on the journey, from the 2CV to the C4
When Pierre Leclercq joined Citroën as head of design 18 months ago, it seemed to him like a homecoming – even though in more than 20 years of car design he had never worked at the company. In fact, he wasn't even born in France, but in the Ardennes region of Belgium.
In Leclercq's case, there was a lot of early family influence. Most of the miles he covered as a child were in Citroëns owned by his parents or grandparents, and although his family weren't die-hard car enthusiasts, they certainly had a strong Citroën allegiance that rubbed off on young Pierre.
"We car designers dream of cars and draw them from our earliest days," he says. "They represent the major experiences of our lives. The cars I've chosen here have all had a strong effect on what I believe is right in car design today…"
Citroën Dyane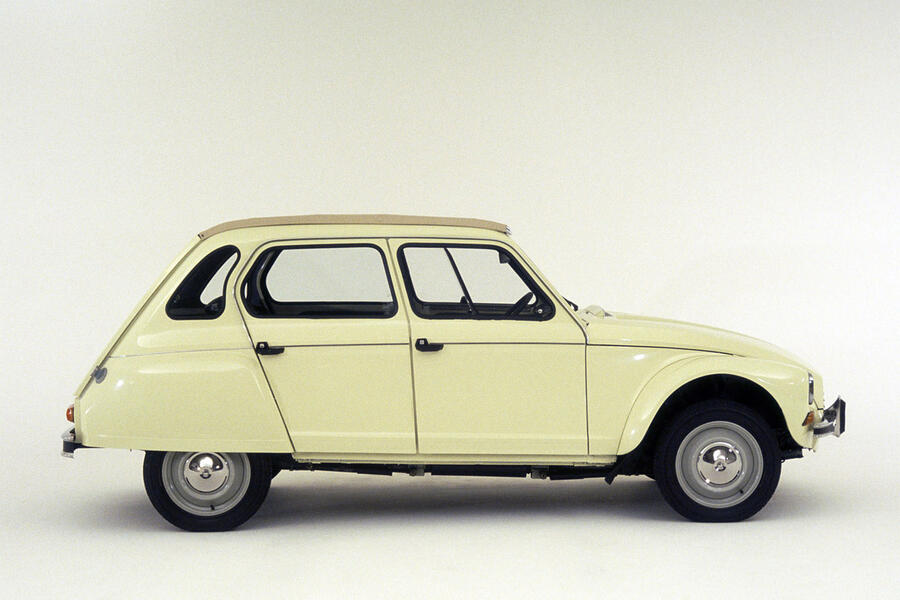 The first car Leclercq remembers is his mother's red two-cylinder Citroën Dyane, bought in the 1970s when he was about six and kept for what seemed like "many years". He bonded with that car and fondly remembers its simplicity and the many carefree trips, including riding along in the back, standing on the bench with his head in the air, holding onto the steel rods of the open fabric roof.
His father, the local doctor, often took the Dyane to house calls in winter, because its traction was so good. "There was a lot of snow in the Ardennes in those days," recalls Leclercq. "My father knew the Dyane gave him access to every village."
Citroën 2CV
At the end of the 1970s, the Dyane gave way to a brand-new Deux Chevaux. History doesn't record exactly why the change was made, except that the Dyane was five or six years old when it went. The replacement was painted mint green, which Leclercq still reckons is the perfect 2CV colour. Again, he remembers the glorious simplicity and the winter-time traction – as well as the new-car smell when it arrived home for the first time.
Citroën CX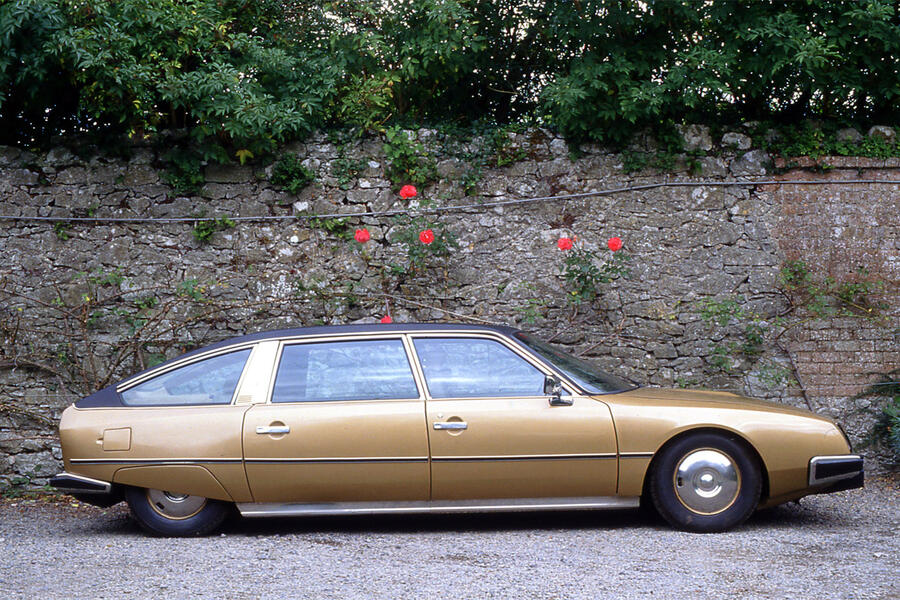 Leclercq's father liked big and impressive cars, and during the designer's childhood, his choice was an elegant CX Pallas in brown. "My dad liked comfortable cars," Leclercq recalls. "He had had American cars which were big and soft-riding, but the ride quality of the CX was even better. We took it on long trips and it was really spacious.
"On one journey to the South of France, we drove through the night and arrived too early, so we had to sleep in the car. I settled down quite comfortably on the big, wide parcel shelf in front of the fastback rear window."
Leclercq loved the CX's unique instruments: the square speedometer and tachometer whose figures move past a stationary needle ("so-o-o cool").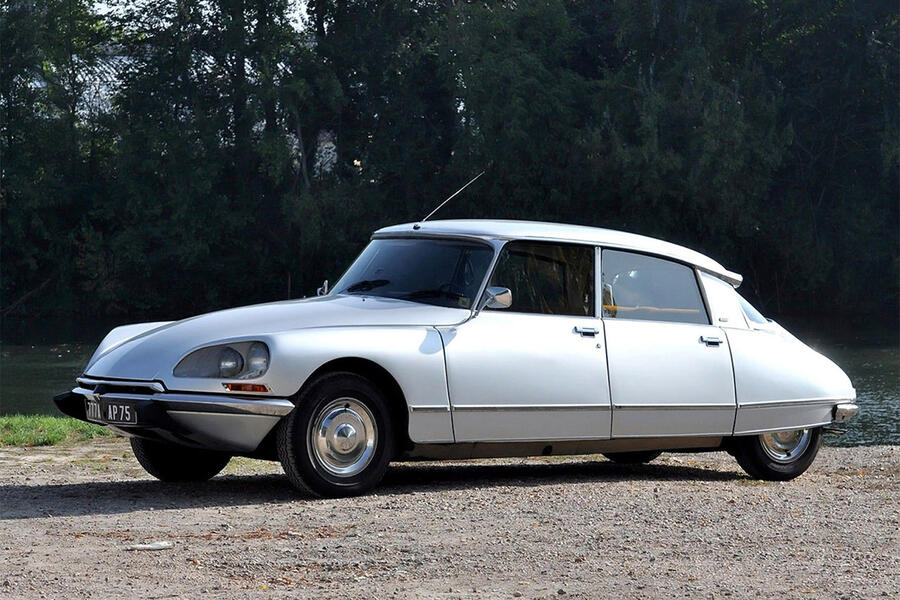 Leclercq's grandfather, a construction engineer, lived in many places, including Canada. Although born in Belgium, he was a true Francophile and always had a DS, "because he liked them a lot". The designer certainly remembers Flaminio Bertoni's unmatched styling and the car's amazingly low-rate ride.
Citroën GS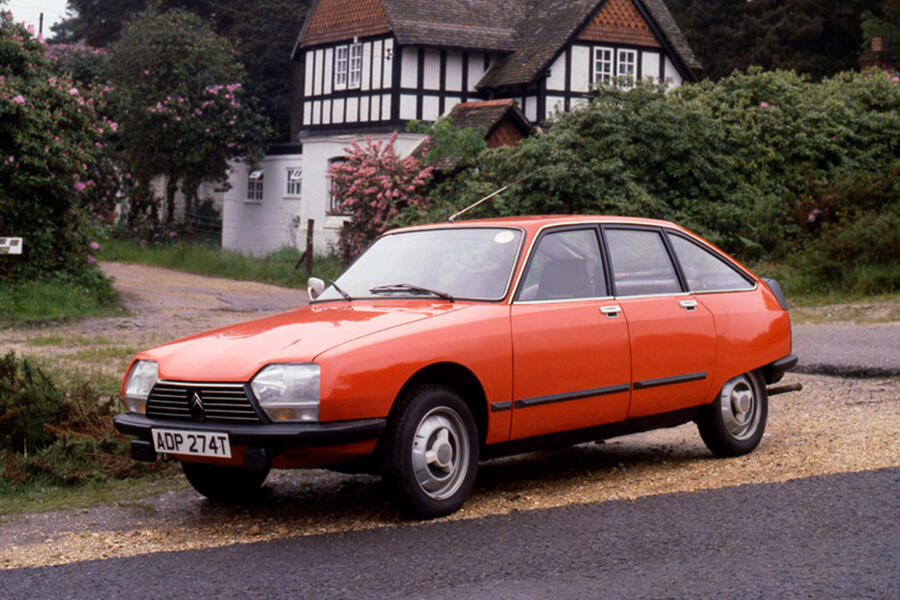 His grandparents' last Citroën was a blue GS, and Leclercq recalls this best of all, because he was older and had taken to drawing cars of his own. "I had an uncle who was a cartoonist," he says, "and my grandfather was an engineer, so I suppose drawing and design ran in our family."
Leclercq makes no apologies for selecting so many Citroëns: "They weren't just beautiful cars. They were also quite disruptive objects."
However, he readily acknowledges the later period ("maybe from the mid-1980s to around 2000") when Citroën lost its design appeal and customers as a result. "We're doing much better today and coming back to our roots," he insists. In particular, he's proud that the company has "had the guts" to launch it's electric Ami city car: "We have a duty to produce cars that suit the times…"
Alfa Romeo 33
In his car-crazy teens, Leclercq became very conscious of the car design process and especially admired the great Italian design studios, such as Pininfarina, Zagato and Ghia. "That little silver plate that said 'designed by Pininfarina' made me conscious of the whole design process," he says.
He bought an Alfa Romeo 33 ("a typical piece of Italian design, designed for the side view, the front view and the rear view without much attention to the three-quarter views") aged 20 and moved to Liège, near home, to learn product design. It was to be one of very few cars bought with his own cash.
"The Alfa was a dream for me," says Leclercq, "but I had so many troubles with it – usually things I couldn't fix." Still, he kept it going while in Liège and then laid it up when he was selected for the three-year car design course at ArtCenter, first in Switzerland but for most of it in California.
Back in Europe after graduation, he worked a few months on secondment at Zagato, but there wasn't enough "car work", so he moved to Ford-owned Ghia. The big project was the Ford 021C, a proposal by the well-known generalist designer Marc Newson for "a simple, likeable car". Leclercq stayed for a year – selling the Alfa for a give-away price – until one fine day he got a call from BMW…
BMW X5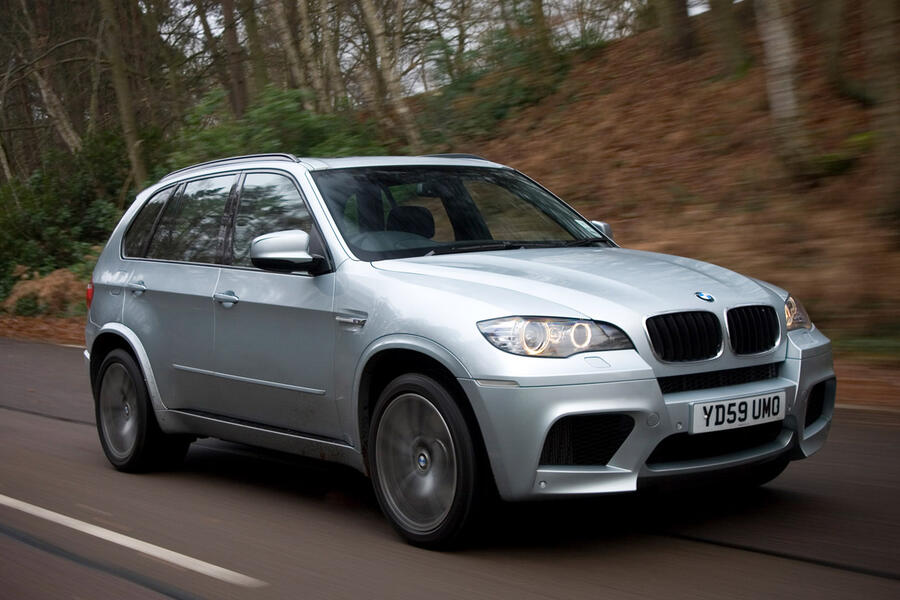 The caller was BMW's studio head in California (he had met Leclercq during a short student secondment in BMW's Munich motorcycle studio), and the task was to participate in the design of the second X5. This was a vital task, because the SUV would replace an extremely successful model.
"This was the first car I ever designed," Leclercq says, "so it will always be very special. At last I had an answer to the question everyone was asking: 'What cars have you designed?' My career suddenly became real. There were 25 of us involved in the X5, but we all knew only one of us would get the car. Nobody gives you a project; you have to win it. I worked hard, putting all the love I had into it and working the dimensions and surfaces down to the last fraction of a millimetre – and it worked. What a moment!"
BMW X6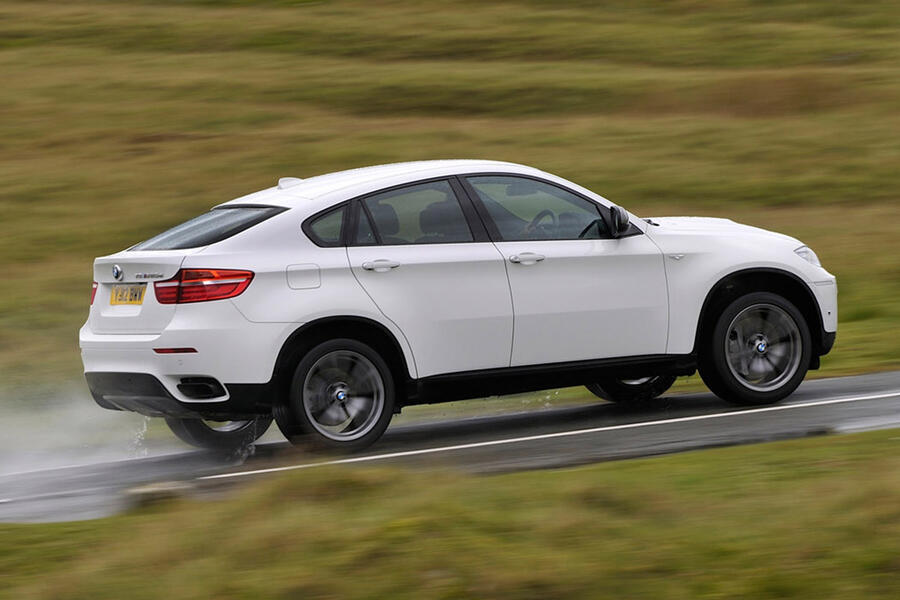 "We has just launched the 7 Series and the 6 Series with similar-looking styles," continues Leclercq, "and most people presumed the chiefs wanted to maintain those themes. But I decided to try a different silhouette: a big brother to the X5. My idea got kicked out at the first cut and only five of us were chosen to do a full-size clay.
"A couple of months later, just before the clays were due to be presented to the board, our boss, Chris Bangle, suddenly asked me to do a digital model from my sketches, because they didn't have a 'bigger X5' option to show. The board saw the other clays and my model and chose mine to go forward with two others. So three of us built new full-size clays – and mine was chosen!
"What makes me proud is that the finished car is pretty much what I proposed in the first place. I kept thinking 'They're going to stop me' as we went along, but they didn't."
Leclercq talks with obvious respect about Bangle, pairing him with another exceptional boss, Jean-Pierre Ploué (now head of design at the PSA Group), who he met at Ghia. "They're always pushing, both of them, but they're very open-minded," says Leclercq. "Everything is allowed."
BMW Z3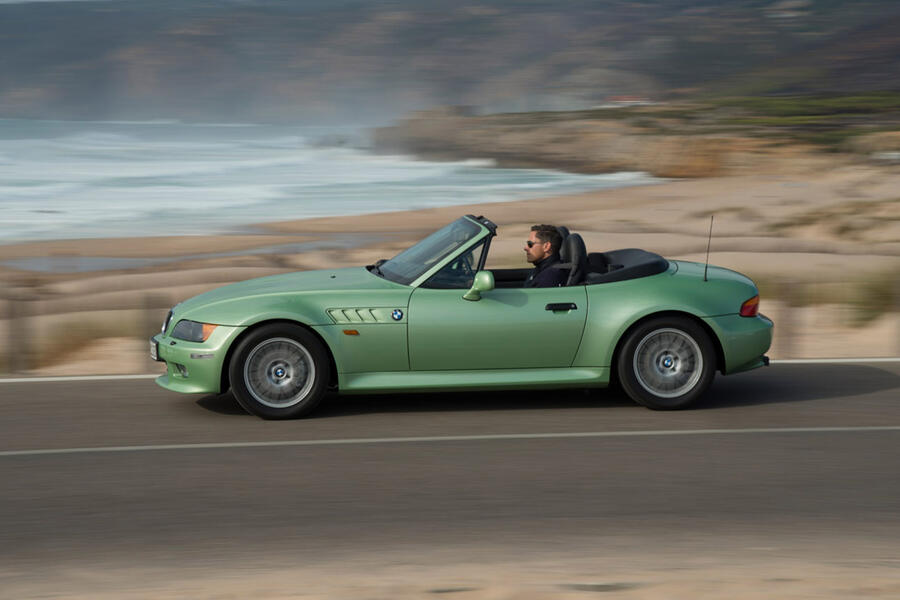 This one is about pure sentiment. When Leclercq joined BMW in California, he chose a succession of Z3s as company cars. He particularly likes the facelifted model, "because it's got a great rear end – so much more muscular". The low beltline especially suits someone not particularly tall like himself, and he loves the little sports convertible's driving simplicity, which is what he reckons you need when you have a BMW 3.0-litre straight six to play with. "This car brings back so many memories of my days in California that I bought one a couple of months ago," he reveals.
GT by Citroën
Leclercq first saw this beautiful, butterfly-door sports car concept at the 2008 Paris motor show and was instantly bowled over by its beauty and the brilliance of the designer behind it. "When Ploué went to Citroën, I knew big things would happen," he says. "He had done some terrific cars at Renault, the Twingo and the Argos (which inspired the Audi TT) among them.
"To me, the GT was a more courageous design than any big-name sports car in production at the time – Ferrari, Porsche, Aston Martin, you name them. It was so pure, so fresh, and the architecture was so beautiful and creative. It's one of those cars that will inform future car design, for sure."
By the time Citroën revealed the GT concept, Leclercq was back at BMW in Munich, soon to take over as chief designer of BMW's M cars – a job that he held until 2013. "At first, there was an idea for a new M1 supercar," he says, "but that got cancelled, which was very disappointing. I had a great job and I enjoyed it for a while, but in the end I didn't want just to be a bumper designer. Too many in our business are in love with their business cards…"
Then along came an offer from Great Wall to design a huge number of new models. Fascinated by the challenge, Leclercq took his family to China for four years, expanding the Great Wall design team from 50 to 300 and creating more than 40 cars. But that ended in mid-2017 when Hyundai-Kia's great design champion, Peter Schreyer, retired and Leclercq moved to South Korea to head Kia design – another dream job…
Citroën C4 Cactus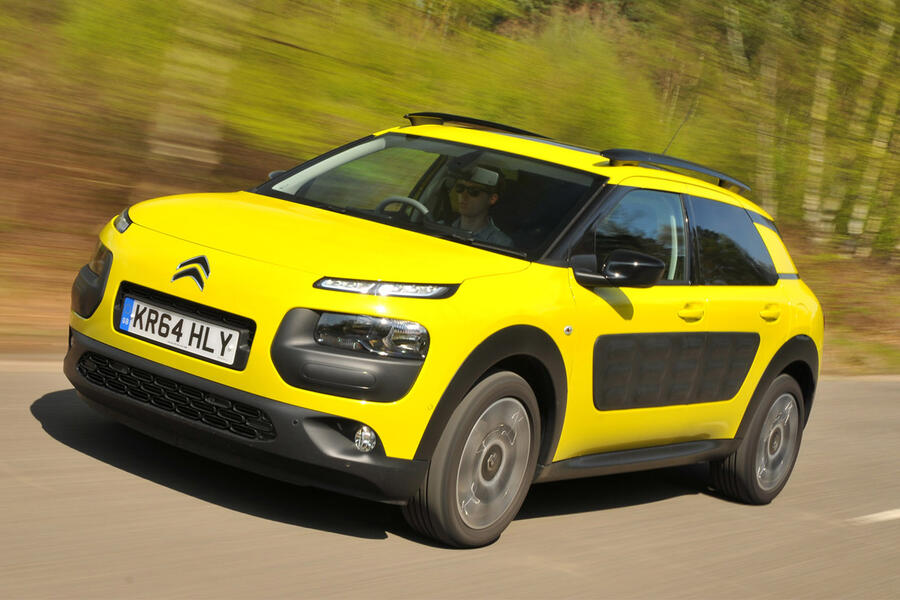 The C4 Cactus is a car to admire wherever you work, Leclercq declares. It was launched in 2014, when he was a year into his Great Wall assignment. He rates it as innovative and a perfect fit for Citroën's brand values. The idea of a car that utilises modern product design principles and stands away from the usual car size and price categories works very well with Citroën's reputation for free thinking, even if the car has lately been made more conventional in pursuit of increased sales.
"Some criticise it for not being successful," says Leclercq, "but you have to appreciate what it does to the brand. Whenever I see one on the road, I appreciate its special look. That complete, product-led approach to interior and exterior design, the colours and materials, brought something new to car design."
Around the time Citroën was planning the C4 Cactus, Leclercq received an unexpected message in South Korea from Ploué, offering him the Citroën gig. "This was a dream job offered by a man I admire," he says. "I knew I had to take it."
Ferrari 288 GTO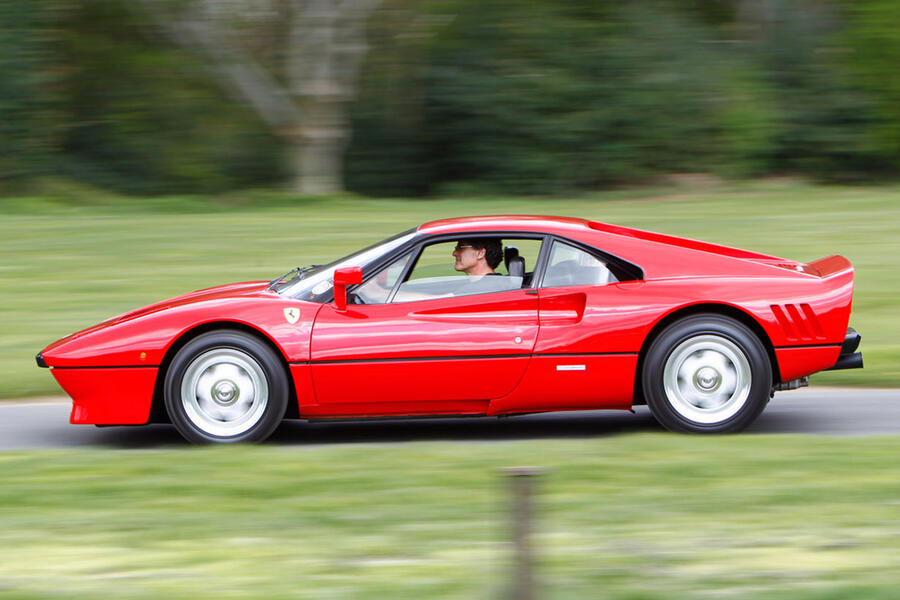 Leclercq rounds off this exercise with a car that he has loved all his life: the Ferrari 288 GTO by Pininfarina. "It has practically everything I grew up loving about car design," he explains, "and the principles are still valid today.
"Any car, sports car or not, must be beautiful. The 288 GTO shows how this can be achieved: the design is simple, the wheels are out, the sections are superb, the plan shape is amazing and the proportions are stunning. I also love the radical approach to light graphics possible in those days. They were just circles or boxes.
"This combination of beautiful body parts with a strong contrast in the details – just simple lines, dots and squares – still inspires me. Not many car firms would have the courage today to use vertical or horizontal lines the way this car does. We tend to have dynamic shapes everywhere, when going the other way can sometimes be more interesting."
What of the future? Leclercq has been at Citroën for only 18 months, so his first all-new designs are still to come, but he's happy to discuss principles. "Sure, you have to be careful," he says. "Design is one of the first reasons if a car succeeds – and one of the first if it doesn't. Years ago, you could make a mistake with a model and get away with it. Nowadays it will hurt you, and this encourages some companies to be careful: they prefer to put some water in the soup. But Citroën can't be a fast follower. Being different is our role."
Design ups and downs
Citroën's top designers, of whom Pierre Leclercq is the latest, have created some of the most beautiful and original cars in history, but they have also led the company down blind alleys. From the 2CV in 1948 to the early 1980s, Citroëns were gloriously different from the horde, both visually and mechanically. Highlights were the immortal DS (1955), the SM (1970), the GS (also 1970), the CX (1974) and the BX (1982), with the remarkable, corrugated H Van chuntering along behind from 1947 right up until 1981.
Then, led by a management that seemed to lose its taste for innovation, Citroën moved into a "French Ford" phase – a description rather unkind to Ford, which was going through its own period of self-improvement. Designs like the ZX (dowdy but great to drive), Saxo, Xsara and Xantia lost the previous cars' panache, and the problem was compounded into the 21st century with models such as the original C3 and the C5 (even their names were bland) until the C6 of 2005, which recovered some of the CX's beauty.
In recent times, Citroën's bosses have started working seriously to regain the marque's unique design view. Some beautiful concepts have appeared (see main story) and the C4 Cactus made clear the company's appetite for thinking differently.
During the six-year term of recently replaced CEO Linda Jackson, Citroën majored on 'advanced comfort', and cars such as the latest C3, the C3 Aircross and the C5 Aircross have picked up the design baton that was dropped some 20 years ago. What's more, a stylish new saloon on the same platform as the impressive Peugeot 508 is ready to go.
Into all this has stepped Pierre Leclercq, steeped in 'proper' Citroën lore from his childhood. It will be fascinating to see what he and his team can achieve.
Steve Cropley