The Defender-inspired Grenadier is the work of award-winning designer Toby Ecuyer, but this is his first car.
Toby Ecuyer, designer of the new Ineos Grenadier 4×4, is famous in the design world but entirely new to the automotive sphere. Although he insists he has felt and understood the intrinsic appeal of cars from childhood, he didn't learn to drive until he was 30, trained at university as an architect and has spent most of the past 20 years designing some of the world's finest superyachts.
The Grenadier is his first-ever automotive design project, remarkable given the vehicle's instant prominence in the car world as the replacement – in spirit at least – for a 70-year-old off-roading icon. It's a bit like Ferrari choosing a distinguished furniture designer to shape its Enzo replacement.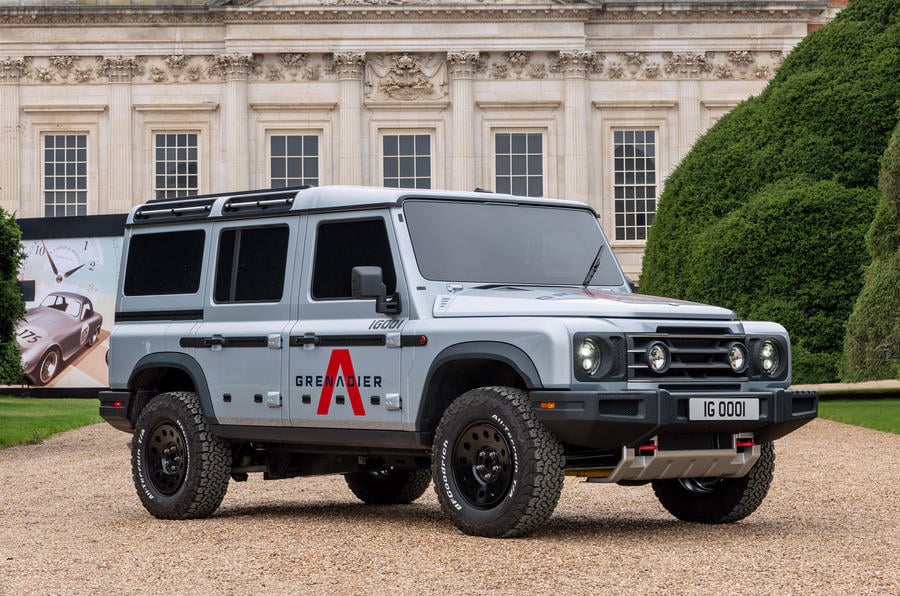 For the Grenadier's billionaire backer, Sir Jim Ratcliffe, this is a debut automotive project, too, although it is already clear that the Ineos automotive company he and Ecuyer (plus a likeminded German- and Austrian-based engineering team) are busy creating will eventually offer a range of models, not one. Having initially planned to build cars at plants in Portugal and Wales, they now intend to acquire from Daimler the ready-made, ex-Smart Hambach plant in western France.
The genesis of the Grenadier, a ruggedly simple off-road SUV, is already well known. It was inspired by the 2016 demise of Land Rover's original Defender and especially by the reluctance of Ratcliffe, a Defender lover as well as founder-owner of the mighty Ineos petrochemicals group, to accept the situation. Rebuffed when he tried to buy the original Defender design to continue production, Ratcliffe set out to build his own 4×4, naming it after a favourite pub in London's Belgravia. The first Grenadier model was recently revealed, winning approval from a previously sceptical 'old Landie' community. Ecuyer was introduced to the automotive world and Automotive Daily's content partner Autocar took up an exclusive opportunity to meet him.
The Grenadier design mission is fascinatingly different from most: replace the Defender with a design closer to the original than its own former manufacturer was planning. Give it enough of a unique face to avoid accusations of copying and use modern running gear to build in greater comfort and capability. Oh yes, and make it exactly as its strong-minded Defender-loving billionaire backer wants. Ecuyer cites his close relationship with Ratcliffe (they have so far built two superyachts together) plus a career spent dealing with other clients who were "extremely determined and powerful people" for his ability to get to grips with this project. Also obvious is Ecuyer's willingness to immerse himself in necessary background research: his own fascinating back story (see overleaf) reveals how, since his earliest architecture days, he has shown an indefatigable willingness to chase vital details.
The first sniff of the Grenadier job came his way in 2018, soon after he'd finished work on Ratcliffe's latest yacht. Within a day of deciding to take a break from 20 years of nautical work, Ecuyer received a call from Ratcliffe inviting him to join the new car project and the involvement soon grew.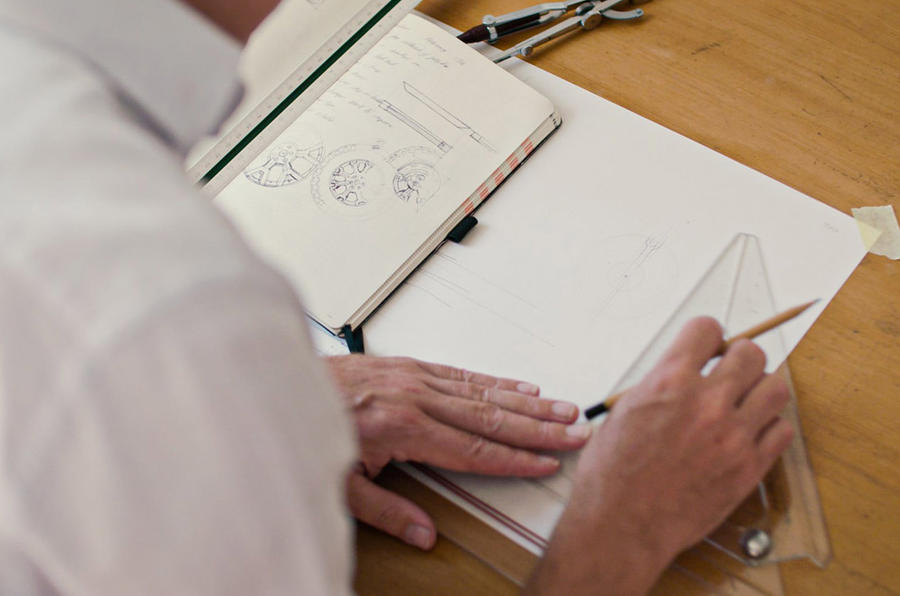 Now, Ecuyer's close design understanding with the boss has led to him becoming Ineos's go-to design consultant. That means not just leading the creation of the new 4×4's exterior and interior designs but also taking charge of the many design matters surrounding Ratcliffe's well-publicised Tour de France bicycle and America's Cup yacht racing teams. His influence has even guided Ineos's corporate graphics and hand-sanitiser designs. "Our attitude to building our own vehicle developed in stages," Ecuyer explains. "At first, we were simply motivated by what seemed a massive shame that Defender was going. We thought, well, we'll replace it. Then we thought, let's build a better one, something that doesn't leak and is comfortable. After all, this isn't 1948. We can move on.
"That was when we started collecting similar vehicles – Bronco, Pajero, G-Wagen, various Jeeps – to see how other manufacturers had done it. Every member of the collection made an interesting contribution. In fact, the short-wheelbase, stripped-back Land Rover Air Portable was one of the most influential designs of all."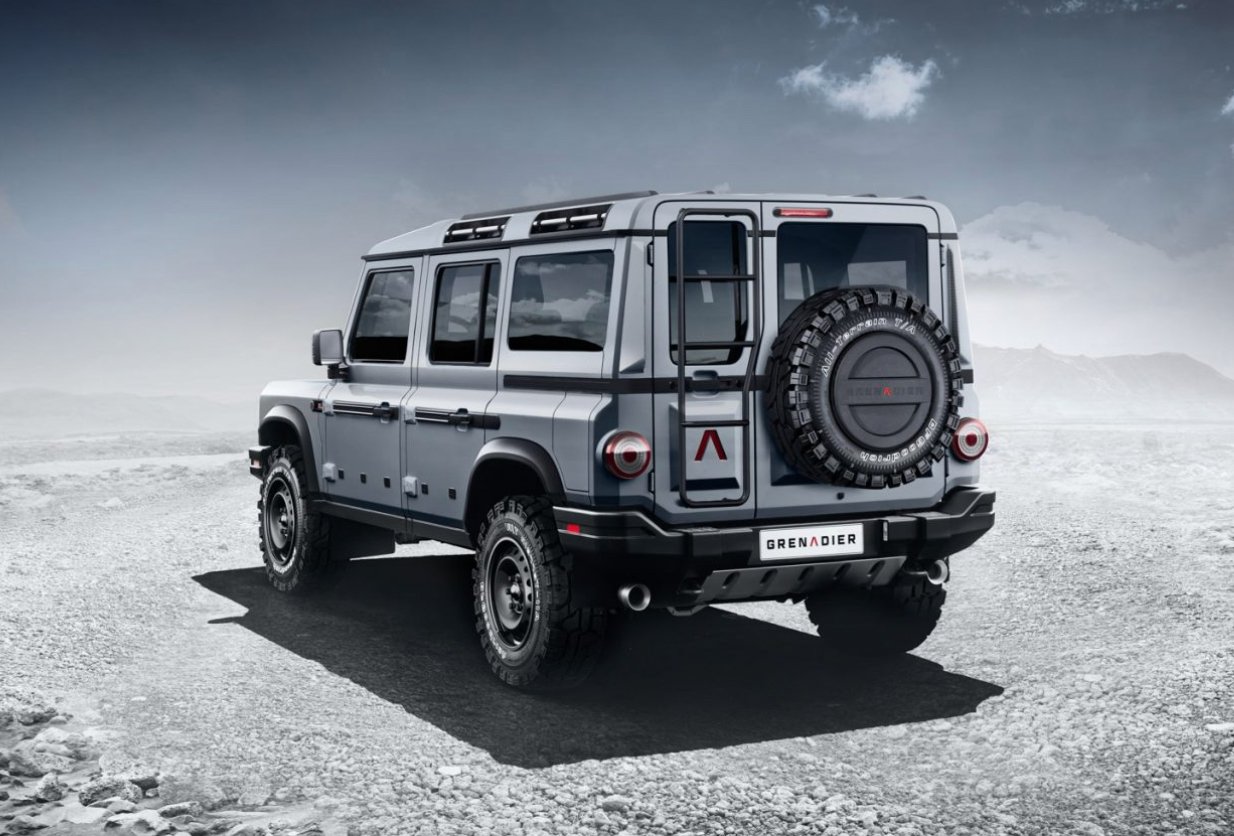 The first Ineos 4×4 model to be shown, a five-door station wagon, has very similar dimensions to an original Defender 110 but is far more advanced in construction, function, comfort and performance thanks to its far-sighted design and a ground-up engineering and test programme that's moving into its final stages. Showing interesting practical influences from boat design, it uses modern running gear, including six-cylinder petrol and diesel BMW powertrains linked to only ZF's ubiquitous eight-speed automatic gearbox.
Ecuyer deals much more calmly than most car designers would with assertions that the Grenadier 'looks like a Defender', partly because the new vehicle's parallel purpose is well known to all and partly because it became obvious to the whole design team, as the project proceeded, that anyone who sets out to design a simple vehicle with this kind of functionality will find it converging with the Defender.
"You've got to ask yourself why a Defender looks the way it does in the first place," says Ecuyer, noting that even Ford's new Bronco publicity contained images that made that look like a Defender as well. "Jim Ratcliffe's attitude was that we almost didn't need conventional car designers on a project like this. For example, there would have been no case for unnecessarily sculpted bonnet or wing shapes if flat or near-flat surfaces are what you need for resting a toolbox or a mug of tea…"
One interesting discovery the team made about essential 4×4 shapes is that changing their simplest design elements can rapidly change their character. "Just by changing simple stuff like the lights and grille, you can make your design reminiscent of every one of the classic 4x4s," he says. "There just seems to be a right way of doing it."
Ecuyer admits the project presented a steep learning curve for himself and Ratcliffe, always the project kingpin: "Jim always knew we had things to learn; that it was a phase we'd go through to bust out at the end. People around him, car-designery types, would say 'you don't want to do it like that' and he'd wonder why not. Jim's a person who needs to find things out for himself. And all the way, he wanted a simple design that dealt really well with all the practical issues. We'd embellish it later, if we needed to."
Ecuyer is hoping that none of the inevitable similarity talk disguises the high level of ingenuity or new design thinking behind the Grenadier: the roof that doubles as a load rack, the ingenious roof tie bars (that go roughly where the Defender 110 has roof lights), the neat two-piece rear door solution, the exposed door hinges and 'utility rails' along the exteriors of the doors are all examples of Grenadier honesty and versatility. And we still haven't seen the finished cabin design, where more originality and practical thinking are promised.
One element that Ratcliffe and Ecuyer were determined to bring to the Grenadier was what the designer identifies as a feeling of familiarity: "A Defender isn't angry like some SUVs, and it isn't sad-faced like others. It's got a very kind heart, which is why people love it so much. It reminds me of a very good field dog: it doesn't sit on your lap but it's awfully faithful. We couldn't mimic that in our design, but we could certainly recognise it."
Ecuyer and Ratcliffe are delighted with the initial reaction to the Grenadier, given that the 4×4 community can be extremely hard to impress. The designer says: "I've often asked myself if I'd never seen a Defender, whether the Grenadier would look the way it does. I think it would. It comes from the same place, uses the same rules. It's a bit like the boats: there's a pointy end, a square end and a fat bit in the middle. That's what works."
Who is Toby Ecuyer?
Toby Ecuyer is the epitome of a self-made man. His parents lived on a farm in the Peak District and didn't have a car. When he left school at 16, with neither exam qualifications nor their blessing, he certainly didn't seem to be heading for any kind of eminent career. But he did have a consciousness of modern design, not least of the latest cars, an ability at technical drawing and "a lovely letter" from Austin Rover's design department, to which he'd sent some speculative car designs as an 11-year-old. That was his first sense, he says, that design could be a career.
He walked from home into nearby Derby seeking work by "knocking on 30 or 40 doors, any place with a drawing board visible through the window" until he was taken on by a small local architecture practice as a YTS recruit. The architects – under whose wing he soon rose from print boy to draughtsman – were lecturers at the local poly and introduced him to the idea of further study. Eventually, with their support, he alighted on a foundation design course in Torquay, which led (after he'd won "a few competitions") to architecture school in Plymouth, where he both loved the work and learned to sail to a professional standard. A desire for adventure led to a first career as a professional sailing boat skipper and a love for "the tiny village" aspect of boats, but in his twenties, with a few close shaves behind him, he decided a more formal career was needed.
A chance sighting of a small ad in Yachting World prompted him to illustrate his CV on a very long sheet of paper ("I was never any good at writing") and won him his first job as a yacht designer.
A prize-winning design and a chance meeting at the resulting Monaco ceremony led to a much bigger job and, over the next 20 years, to his building a reputation as one of the world's greatest in the field. It was on this journey that he met Sir Jim Ratcliffe, and the Ineos phase began.
Steve Cropley