On the platinum anniversary of the Formula 1 World Championship, we consider why this pinnacle of motorsport has always been so alluring to car makers.
Seventy years ago this week, on 13 May 1950, a field of 21 disparate racing cars were fired up at Silverstone, setting off in a roar of engine noise and a cloud of exhaust smoke at the start of the British Grand Prix – and a new era of motorsport.
When Giuseppe Farina crossed the finish line in his 13-year-old Alf Romeo 158 after two hours, 13 minutes and 23 seconds, the 43-year-old Italian secured victory in the first round of the inaugural Formula 1 World Championship for Drivers. It was the first of three wins from seven points-scoring events that would make Farina the first winner of the title that's currently held by Lewis Hamilton.
Of course, a lot has changed in the seven decades between Farina's win at Silverstone and Hamilton's most recent title. Early F1 machines weren't cutting-edge technological marvels but pre-war racers that had been dusted down and lightly modified. The Silverstone that hosted the 1950 race wasn't a world-class facility but a bleak, abandoned RAF airfield with a circuit marked out by straw bales and rope. And 120,000 fans crammed into the venue, something that seems positively unthinkable at this stage of 2020…
But look closer and you'll find that a lot hasn't changed. The grid even then featured the greatest drivers of the era. The cars, while ageing, were the fastest and most spectacular racing machines in the world. And those 120,000 caused massive traffic jams heading into and out of Silverstone.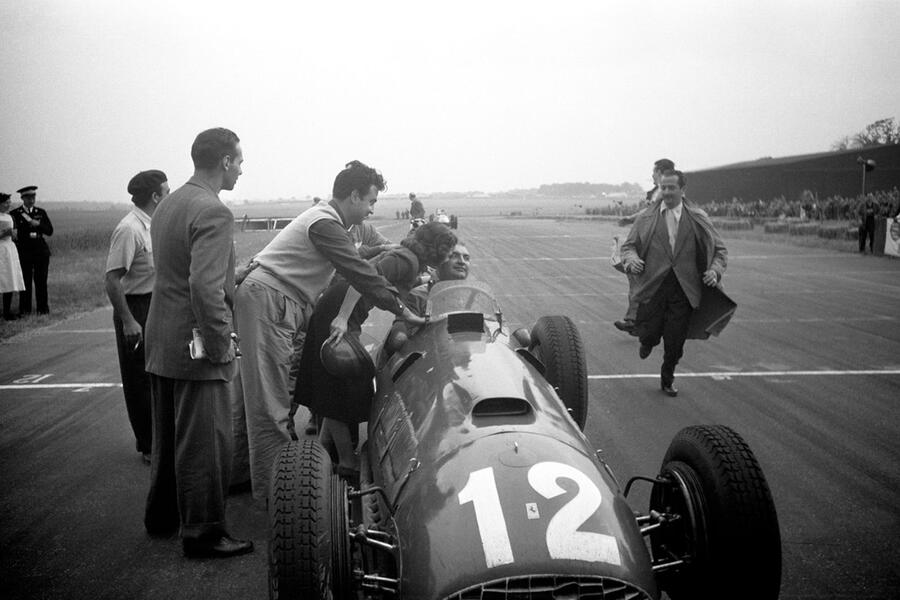 Most significantly, the grid mixed plucky independent British teams and well-funded manufacturers – Alfa Romeo, Maserati and Talbot-Lago in this case. And, as in the current age, it was those manufacturers, happy to spend money freely and exert their influence to bend the sport to their needs, that dominated. Heck, Ferrari even boycotted the race in a row over the prize fund; 70 years later, the Scuderia is still squabbling with officials over money.
In its 70 years, the F1 World Championship has grown exponentially to become one of the world's most popular sports – and an industry worth billions of pounds. Throughout that period, it has maintained a strange, strained relationship with the car industry. Manufacturers enter the sport, try to use it for their needs and then leave. Alfa Romeo won the first two titles and then quit. Mercedes-Benz arrived in 1954, dominated the 1955 season and then left, only returning as a full constructor again in 2010. Through the years, the likes of BMW, Ford, Honda and Renault have won races or championships either as an engine supplier or a full constructor. And other major firms, including Peugeot, Lamborghini and Toyota, were lured in, spent huge sums and left with little to show for it.
But why? Unlike touring cars, rally cars or sports cars, F1 racers have never been based on road cars: they've always been cutting-edge, technological marvels. And as teams and manufacturers have sought to find speed on track, the cars have diverged further.
In the late 1950s, the quest for better weight distribution pushed F1 engines to the rear of cars. In the 1960s, aerodynamic innovations meant they sprouted big wings. At the turn of the 1970s, the engine became a stressed component and cars adopted a 'wedge' design. Come the 1980s, saving weight and increasing strength led to cars being made from carbonfibre and other materials, complete with ground-effect aerodynamics. In the 1990s, semi-automatic gearboxes, fully active suspension and myriad driver aids came and went.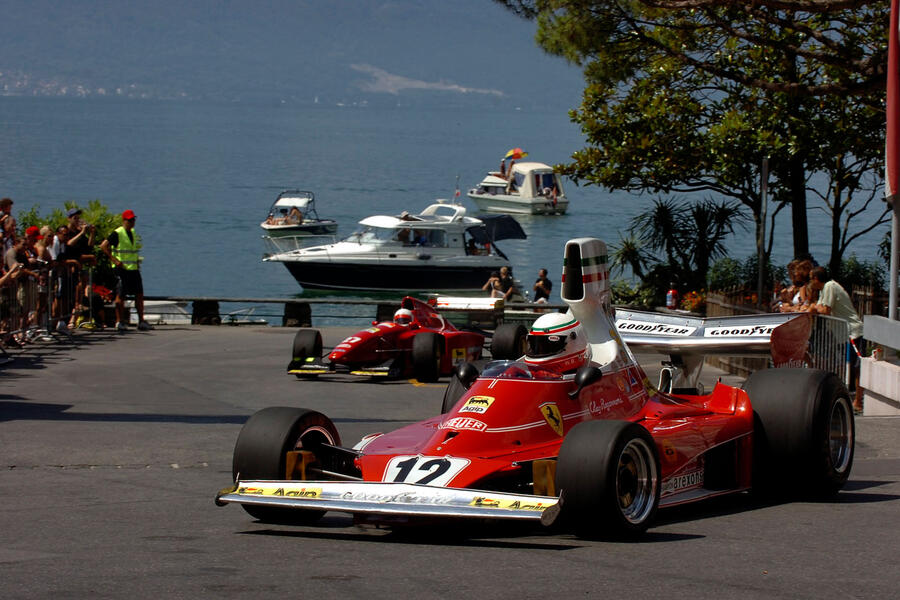 Into the 21st century, as organisers pushed to keep speeds in check, the rise of powerful computing and simulation technology led to increasingly complex aerodynamics and a further push into bold new materials.
More recently, F1 has introduced hybrid powertrains – except they bear little relation to any you'll currently find on a hybrid road car. That's long been true of F1 technology: it bears a passing resemblance to that used in road cars, but there's little true connection. In an age when car firms are rushing to go electric and cut emissions, there's a disconnect to the 1.6-litre turbocharged hybrid racing cars you'll find on the F1 grid.
Despite that, the sport continues to fascinate and attract the world's biggest car firms. So why? For starters, even if it's sometimes hard to trace the link, there is a genuine technology trickle-down from F1 (and other motorsports) to the showroom. It's clearest at the hypercar end of the market, of course: the forthcoming Aston Martin Valkyrie, Mercedes-AMG Project One and Gorgon Murray's T50 (reviving the 'fan car' concept he pioneered in F1 in 1978!) are just the latest examples of money-no-object 'F1 cars for the road'.
But even below that rarefied air, you'll find F1-derived technology in a surprising number of places. McLaren and other firms use carbonfibre chassis (first featured in F1 on the McLaren MP4/1 in 1981). Semi-automatic sequential gearboxes with steering-wheel-mounted paddle shifters (first seen in F1 in 1990 on the Ferrari 640) now abound in the industry. Then there's the increasing use of carbonfibre brake elements, active suspension and some driver aids. Even some technology pioneered elsewhere – think turbocharged engines, anti-lock brakes and four-wheel drive – was improved for everyday road cars through use in F1.
That continues today. When asked recently by Automotive Daily's exclusive partner Autocar why Renault is involved in F1, the firm's team boss Cyril Abiteboul answered by listing relevant new tech: "Connectivity, electrification, artificial intelligence, fuel efficiency…"
And it's not just individual technology; entire design concepts have been bred and honed in F1. The best examples are those pioneered by car makers that have their roots in motorsport. Enzo Ferrari and Lotus founder Colin Chapman started their road car firms in part to help fund their racing projects, and the machines they produced continue to reflect their roots.
Chapman's oft-quoted 'simplify, then add lightness' philosophy was born from a desire to create the quickest racing cars, but it was also applied to the road cars his firm built. The Lotus Elise, Exige and Evora you can buy today continue to represent that philosophy – but so do the Mazda MX-5, Alpine A110 and other cars from brands not involved in F1. More recently, McLaren Automotive's rise has been driven by its ability to credibly apply F1 technology – such as its carbonfibre monocoque – to road-going machines.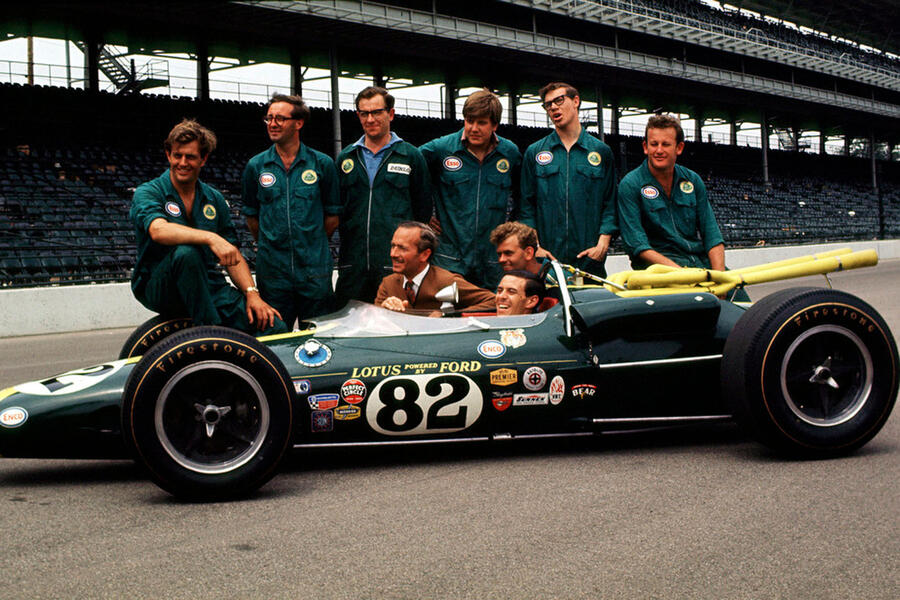 Even without looking at the innovations that cross over, F1 remains an amazing shop window for manufacturers – a place to showcase their brand and their ability to develop cutting-edge technology. The desire to highlight those links has also pushed them to develop high-performance variants: driver's cars such as the Renault Megane RS and Honda Civiv Type R don't necessarily exist because of F1, but they're easier to justify for brands aiming to reinforce the links between road and track.
The exposure that F1 offers is valuable, too. That applies to all firms; there's a reason why a fizzy drinks company spends millions to run two F1 squads, but it's particularly true for car makers. The dominant McLaren-Honda F1 cars of the 1980s helped transform perceptions of the Japanese brand. Before that, the legendary Cosworth-built Ford DFV ruled F1 for a decade, greatly enhancing the Blue Oval's sporting credentials. More recently, Mercedes' dominant run has come at a time when the brand has been carefully and progressively adopting a more dynamic image. Having Lewis Hamilton as a brand ambassador hasn't hurt that.
While F1's 70th anniversary season is on hold due to the coronavirus pandemic, plans continue for the latest reshaping of the sport, with new technical, sporting and financial rules now due a year later than originally planned, in 2022. And the car firms and teams involved continue to squabble over the details of those rules. Some may eventually quit the sport. New car firms could eventually replace them. And those firms that do quit are likely to return: even if it's expensive and of limited road car relevance, F1 continues to draw manufacturers in.
In that sense, while F1 has continually reinvented itself over the past 70 years, nothing has changed since the flag dropped at Silverstone on 13 May 1950.
The origins of the championship
Following the Second World War, races were held across Europe running to various rules until the Fédération International de l'Automobile (FIA) outlined three classes: Formula A, B and C. The letters were quickly swapped for numbers. Inspired by the new motorcycle world championship in 1949, the FIA launched the World Championship for Drivers for 1950. While 22 Formula 1 grands prix were held that year, only seven events (bizarrely including the Indianapolis 500, despite that running to entirely different rules) counted towards the championship.
Seven decades of the F1 Championship
1950s
After a sputtering start for the F1 class (the championship has to run by F2 rules in 1952 and 1953 due to a shortage of F1 machinery), new cars from Ferrari and Mercedes-Benz push the sport forward. Juan Manuel Fangio is the dominant driver, taking five championships for four different teams. Mike Hawthorn becomes Britain's first champion in 1959, edging Stirling Moss by a single point.
1960s
Fast-thinking British privateer teams lead the switch to rear-engined cars and V8 engines, before aerodynamic wings and private sponsorship appear late in the decade. Jim Clark helps turn Lotus into a force and takes two titles in the process; Graham Hill, John Surtees and Jackie Stewart also add to Britain's tally.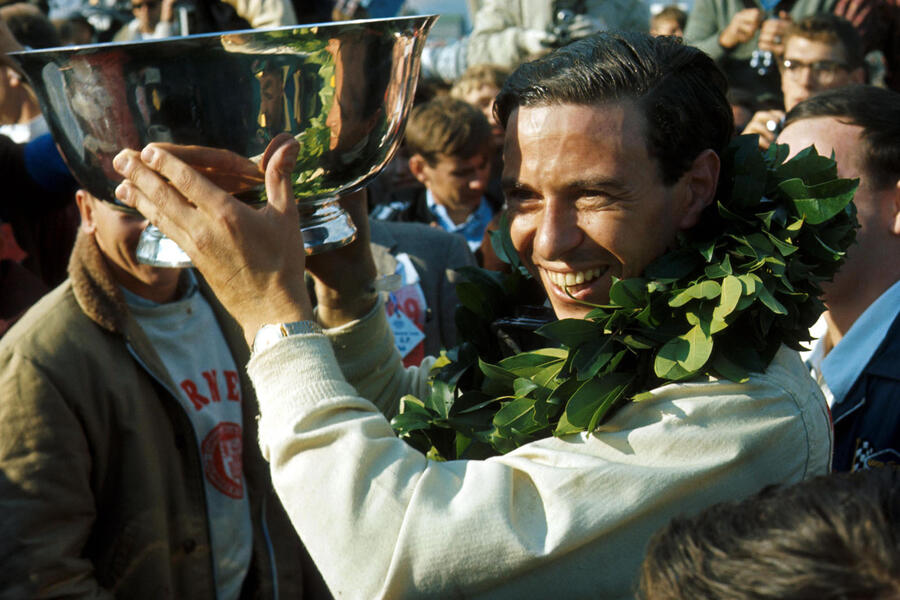 1970s
The growing commercialisation of F1 begins to turn a sport into a valuable business, with Bernie Ecclestone beginning his rise to power. Stewart wins two more titles and leads an overdue push for improved safety, while James Hunt's 1976 title battle with Niki Lauda is the stuff of Hollywood.
1980s
Turbocharged engines enable cars to produce previously unthinkable amounts of power, while Ecclestone's efforts to put the sport on TV produce previously unthinkable amounts of money. McLaren, Williams and Brabham become top teams, while Alain Prost and Ayrton Senna's epic title battles create controversy and capture global attention.
1990s
Active suspension and driver aids peak with Nigel Mansell's title-winning 1992 Williams before rule makers begin to peg the cars back – a process that accelerates after Senna's fatal crash in 1994. Michael Schumacher claims the first two of his seven titles and stages controversial duels with 1996 champion Damon Hill.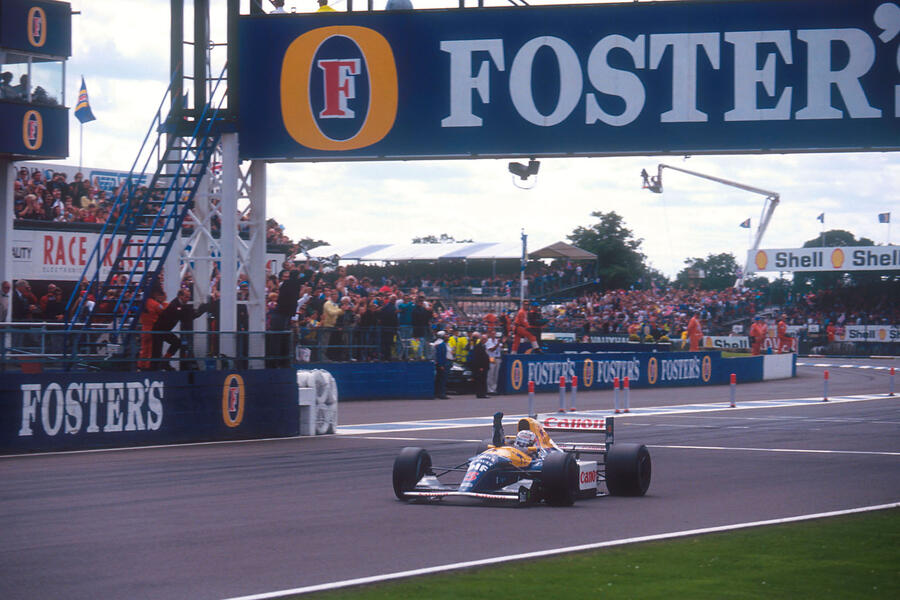 2000s
Schumacher and Ferrari dominate, securing a record five consecutive titles, while costs explode with an influx of manufacturers. Once the grip of Maranello weakens, Fernando Alonso shines for Renault and Lewis Hamilton establishes himself, winning the 2008 title for McLaren. Jenson Button takes perhaps the unlikeliest title win yet, for the Brawn team fashioned out of the defunct Honda works squad.
2010s
A decade of two halves. Enabled by aero genius Adrian Newey, Sebastian Vettel and Red Bull dominate from 2010 until 2013. Then the introduction of new rules calling for 1.6-litre turbocharged hybrid powertrains hands the initiative to Mercedes, and so Hamilton wins five more titles.
James Attwood