Honda's decision to pull out of Formula 1 as an engine supplier after 2021 isn't a surprise. The Japanese manufacturer made no secret that it was reviewing its involvement in grand prix racing, and the axe has been hovering for a while. But its fall is still a shock, because of the major blow to F1 it represents – not to mention the consequences and meaning it carries that stretch far beyond the more immediate pain suffered by Red Bull Racing and sister team AlphaTauri.
In some respects, the decision doesn't actually change the challenge that F1 faces. Even if Honda had committed, the big choices that F1 must make on its future propulsion and how it presents itself to a fast-changing world would still be looming. But the withdrawal does compound the pressure on a form of motorsport that looks increasingly out of touch with the evolving priorities of major car makers. F1 is facing an existential crisis of a magnitude that threatens its very essence and what it will stand for in the latter half of this decade and beyond.
Why Honda quit
Has Honda run out of puff in its quest to defeat Mercedes? That seems unlikely, given that its power unit is now considered to be broadly on a par with that of the Silver Arrows. And with clean-sheet new chassis rules being introduced in 2022, Honda had a genuine chance of rising beyond its current status as an occasional race winner. Rather than running scared, we have to take the company's reasons for withdrawal at face value: that it no longer believes F1 can help achieve its goal of "realising carbon neutrality by 2050".
"Honda needs to funnel its corporate resources for research and development into the areas of future power unit and energy technologies, including fuel cell vehicle (FCV) and battery-electric vehicle (BEV) technologies, which will be the core of carbon-free technologies," it stated. "Honda will allocate its energy management and fuel technologies as well as knowledge amassed through F1 activities to this area… and take initiatives while focusing on the future realisation of carbon neutrality. Toward this end, Honda made the decision to conclude its participation in F1."
Amid the corporate speak lurks a damning indictment of F1's place – or lack of it – in the wider automotive world.
The failure of F1's hybrid era
The 1.6-litre V6 turbo hybrid powerplants that have been used by F1 cars since 2014 are dumbfoundingly remarkable from the perspective of technology, as F1 'warfare' accelerated progress in a manner that left the wider automotive industry gasping in its wake. But does any of it matter if everyone other than those involved appears to be looking the other way?
Ferrari, Mercedes and Renault powered F1 before the hybrids were introduced, and once Honda walks away after seven years of mixed fortunes – firstly in a disastrous partnership with McLaren and then much more successfully with Red Bull and AlphaTauri – that trio is all that will remain.
The hybrids were meant to make F1 relevant to car makers, offering a research and development test bed and marketing platform that would be irresistible to their needs. But only Honda took the bait – and has now spat it back out. For all its technical advancements, the hybrid era must be considered a failure in this context.
What must F1 do?
The current hybrid units will continue to power F1 until 2025, after which an as-yet-undefined new era will begin. A team led by former Benetton and Renault technical director Pat Symonds is well advanced on research into the next generation, but which direction should F1 take? For once, it's not necessarily all about the money: F1 is expensive, but not particularly in the wider context of global car manufacturers. Rather, it's about another stab at relevance and addressing the obvious perception problem that motorsport is a frivolous activity in direct confrontation with the pressures of climate change.
Electrification is generally unpopular in F1 circles, as it is with the majority of fans – and Formula E has got there first anyway. Sure, EV performance isn't yet at a level worthy of F1, but at the current rate of development, it will be before long. Perception is the bigger problem: EVs are so far out of context with everything F1 has stood for over 70 years.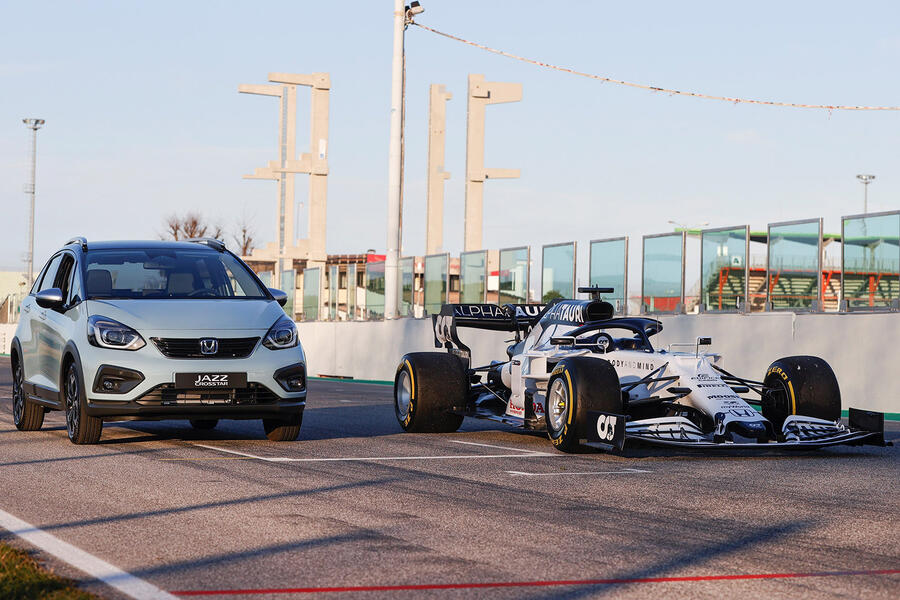 Synthetic fuel technology and its alternative promise of a zero-emissions future is a more promising fit, if it's realistic within a six-year time frame – a significant caveat. So how about forgetting relevance altogether and just going old-school, with a sweet-sounding V8, V10 or V12? That's just not realistic in the world as it is today. There can be no going back, sad as that might seem to some. F1 has to take some moral responsibility and, more than ever, justify its continued existence. Symonds and his team have their work cut out.
Red Bull back with Renault?
In the short term, it's a relief that Dietrich Mateschitz and his Red Bull energy drinks brand remains committed to F1 in such cloudy circumstances. That an arranged marriage of convenience with Renault, after their bad-tempered divorce in 2018, appears the only realistic power option won't exactly thrill either party. But Renault is bound by F1's supply rules to make its engines available if a team requires one. Yet again, never say never when you live in the claustrophobically confined village of grand prix racing.
But whether a return to Renault power will give Max Verstappen what he deserves and needs to become a world champion is another thing entirely. The 23-year-old will put a brave face on, as he has all season since re-signing for Red Bull until 2023. But with Honda heading for the exit, what is really going through the Dutchman's mind? As it stands right now, he's the only driver on the grid in Lewis Hamilton's league. But this is a career now in peril of frustrating underachievement.
Damien Smith