The final year for fully matured technical regulations and a new-found equity that should follow the introduction of a budget cap promises a tightly-fought Formula 1 season after a remarkable Covid-defying show in 2020. But can anyone really stop Mercedes-AMG sweeping to another world crown after the longest spell of one-team domination in grand prix racing history?
As the 10 teams dive into a wince-inducing 23-race season, a new F1 record, here's your guide to the hopes, expectations and glaring reality that face each one. We've classified each on last season's position and given each team a rating based on how we think they performed last year, based on its quality and performance in 2020.
Mercedes-AMG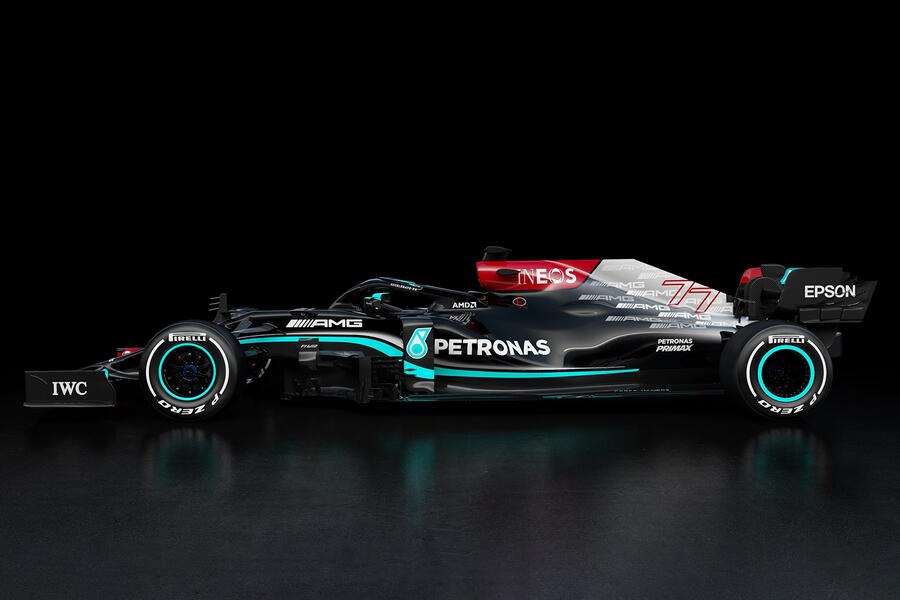 Is this the season when a record-breaking Formula 1 reign will finally be brought crashing down? Don't bet on it, just because the team lost the short pre-season testing war in Bahrain. Mercedes-AMG is the finest F1 team in history, and not just because it's bidding for a record-extending eighth world championship. In this high-tech hybrid turbo era, no other team has married a chassis department (in Brackley) and powertrain expertise (in Brixworth) in such perfect harmony, and with sustained consistency. It will take more than a slightly off-colour three-day test to convince us this super-team has lost its sparkle.
Last year: 1st | Our 2020 rating: 10/10
Red Bull Racing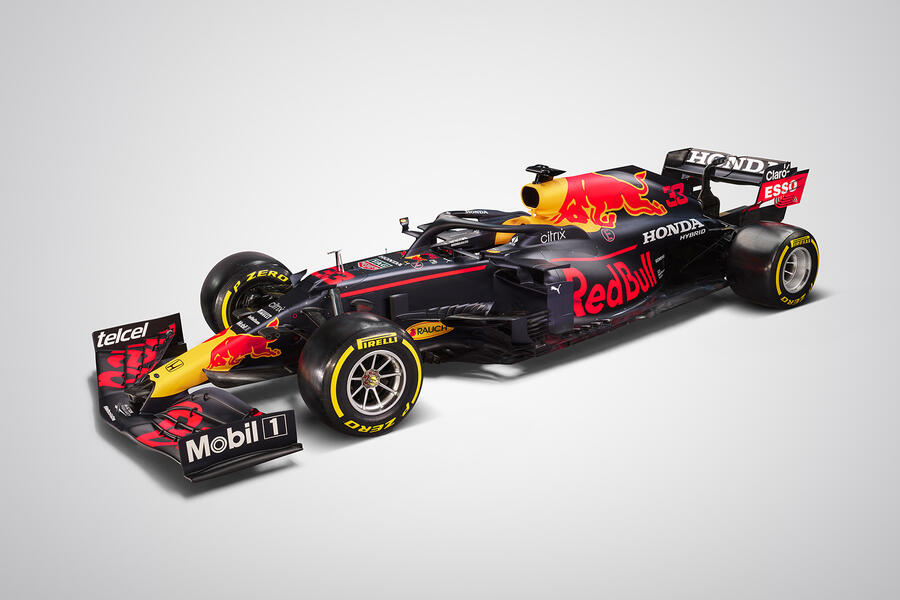 Powertrain supplier Honda pulls the plug at the end of this season, just as Red Bull finally looks ready to give Mercedes-AMG a proper run for its money. The trouble-free, time-topping test in Bahrain backed up claims that momentum is with the Milton Keynes squad. It took time last year for Adrian Newey and his engineers to find the sweet spot of the RB16, but Max Verstappen's conclusive win at the 2020 Abu Dhabi season finale showed the car's true capability. Time to carry over that form into the new season, then, if nothing else to ensure mercurial Verstappen keeps the faith for Red Bull's newly independent future.
Last year: 2nd | Our 2020 rating: 8/10
McLaren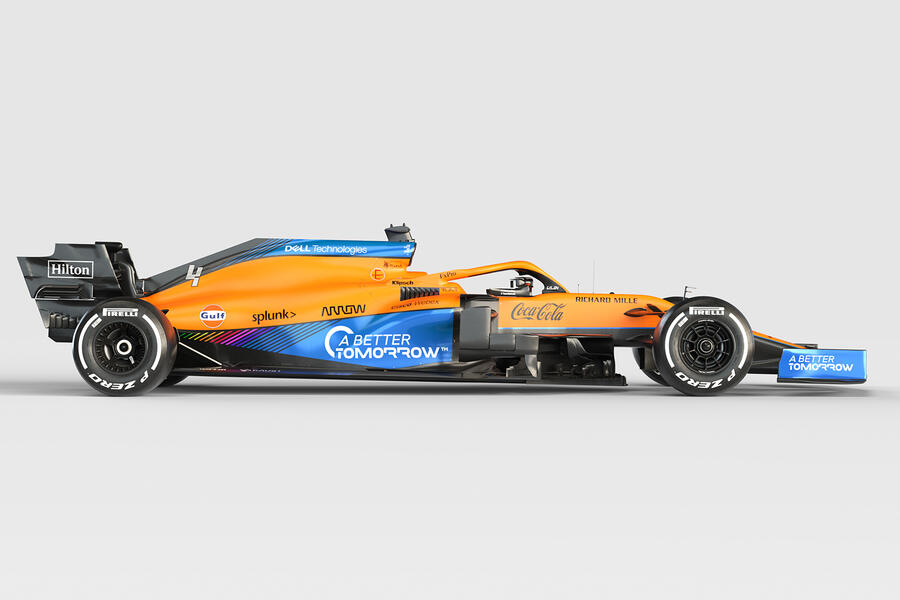 Let's get the band back together. After the Honda debacle and three seasons with Renault customer power, McLaren is propelled once again by Mercedes this year, just like the good old days. It's not quite the same as the past, as the team is a paying customer rather than a true partner. But mating the era's dominant 1.6-litre turbo and energy recovery systems to a decent MCL35M chassis should give new recruit Daniel Ricciardo and team-mate Lando Norris something to work with. Third place last term represented McLaren's best season since 2012, also the last time the team won a grand prix. Time to set that straight.
Last year: 3 | Our 2020 rating: 7/10
Aston Martin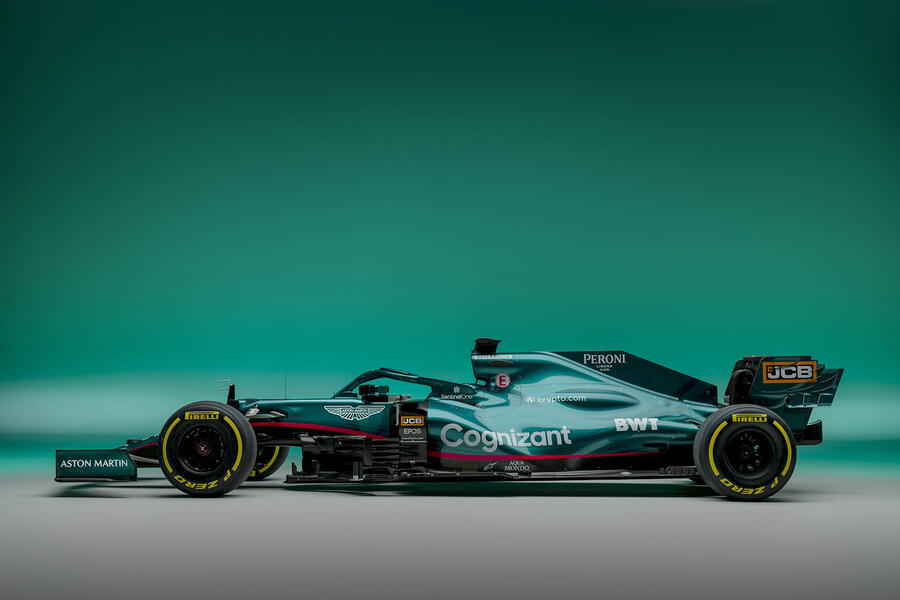 From a pink Mercedes to a green one… the team formerly known as Racing Point ran into controversy last year for 'copying' the design of the 2019 championship winner from its power unit partner – but despite a mid-season 15-point penalty, the strategy worked. Yes, it lost out to McLaren in the standings, but Sergio Perez won a race. Now carrying the name of one of the world's great performance car manufacturers, Lawrence Stroll's millions and a tightening alliance with part-owner Mercedes make the old 'punching above its weight' adage truly redundant. There are no excuses now, and the same goes for Sebastian Vettel.
Last year: 4th | Our 2020 rating: 7/10
Alpine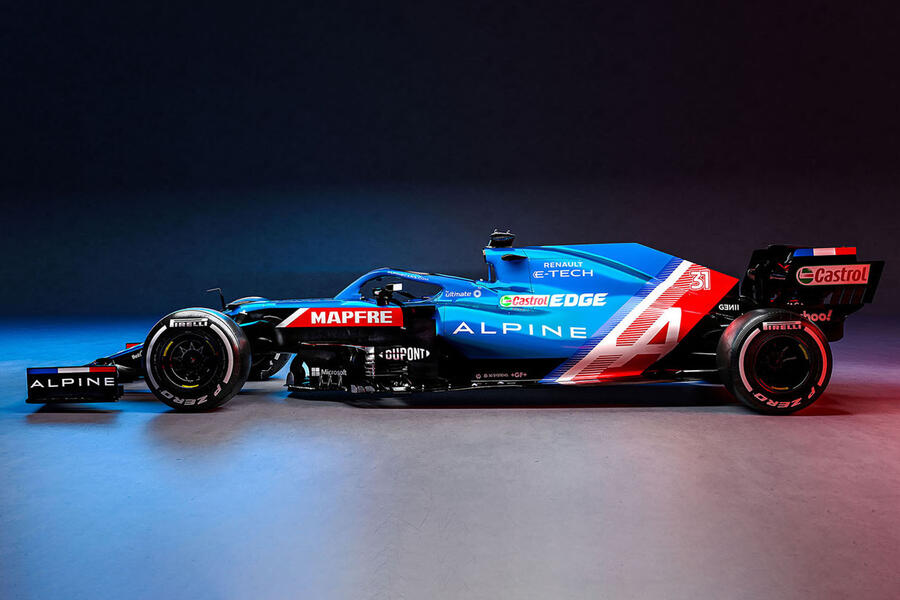 Toleman, Benetton, Renault, Lotus, Renault again – and now Alpine. The name above the door changes and so do the colours, but in every other sense the deal remains the same: Team Enstone must accelerate the pace of its revival this season to at least bid for more podium finishes. The returning Fernando Alonso, and more vitally the Renault board, will demand nothing less from a manufacturer-backed team that has underachieved since it resumed full works status in 2016. Internal politics and regime change at the top has left the team with two bosses calling the shots – which doesn't usually work in F1.
Last year: 5th | Our 2020 rating: 6/10
Ferrari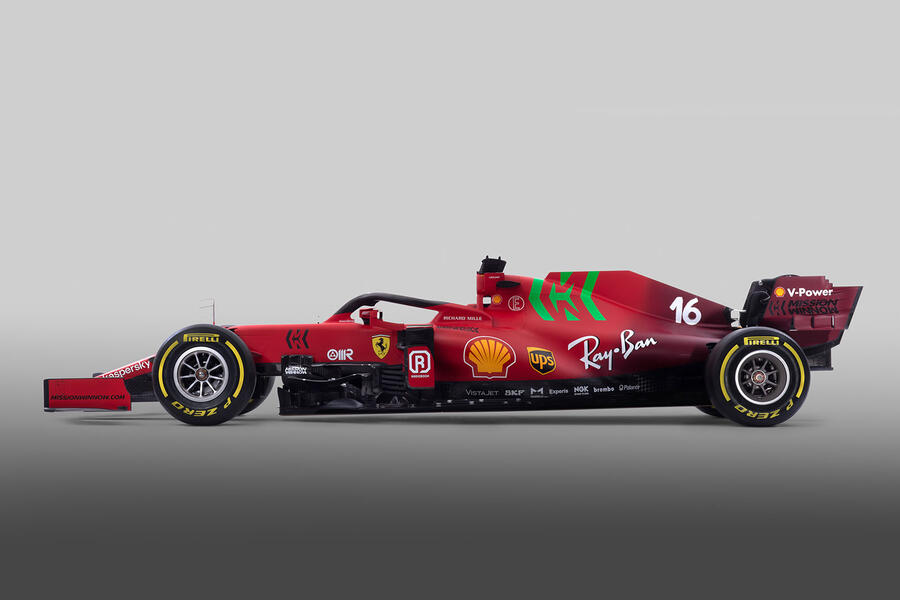 What next after the ignominy of a secret deal with the FIA to cover up power unit irregularities in 2019, followed by an embarrassing fall from grace last year? Has Ferrari hit rock bottom after its worst season in 40 years? The signs in Bahrain testing suggested clear progress – but perhaps not enough to rejoin Mercedes-AMG and Red Bull at the sharp end. Carlos Sainz Jr is a good signing to replace Vettel, and in Charles Leclerc it has a latent F1 superstar. But the most illustrious team on the grid needs some proper form this term if serious questions are not to be asked of boss Mattia Binotto.
Last year: 6th | Our 2020 rating: 3/10
AlphaTauri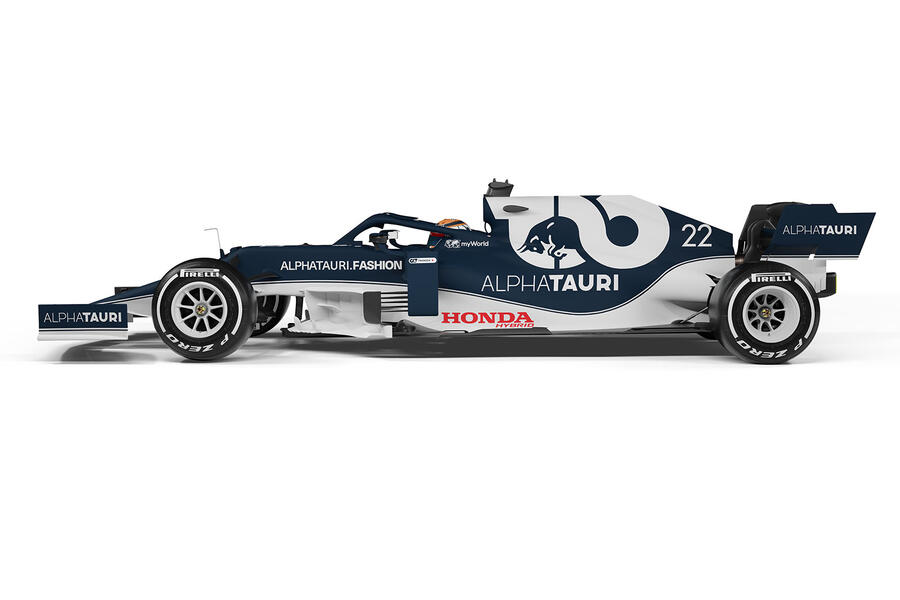 Red Bull's secondary team takes the mantle of Racing Point as the squad that offers the best bang for its bucks. The rejuvenation of Pierre Gasly's career was one of the happiest stories of 2020 and his fortuitous win at Monza capped a strong year for the team formerly known as Toro Rosso, and before that Minardi. Rookie Yuki Tsunoda's startling form in Bahrain testing (second fastest to Verstappen) highlights the potency of Honda power and raises the expectation this team can once again embarrass the manufacturer teams that surround it.
Last year: 7th | Our 2020 rating: 6/10
Alfa Romeo
It's still middling Sauber under the attractive Alfa Romeo livery, so there's no reason to expect anything more than mediocrity from this perennial grid filler. An unchanged driver line-up only adds to the sense of so what, although 41-year-old Kimi Räikkönen still shows the odd spark and inspires a level of popularity not commensurate with his results. Again, what's new? The odd points finish is all we need to expect, although Räikkönen's long-matured class might still deliver something more on occasion.
Last year: 8th | Our 2020 rating: 4/10
Williams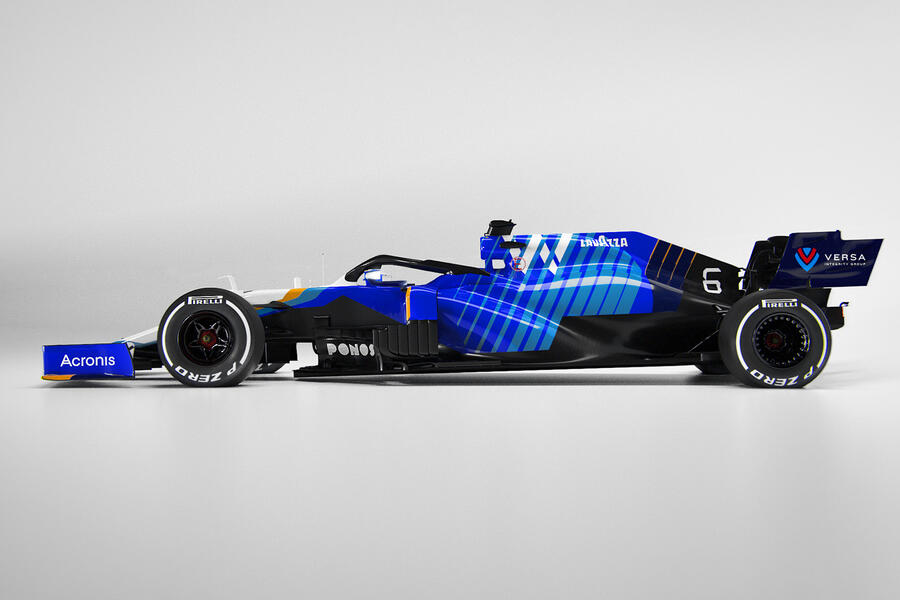 New ownership, serious new investment and a lairy new colour scheme (that doesn't actually include any new sponsors) represents fresh hope for this former 'big beast'. George Russell's qualifying exploits finally gave Williams some reason to cheer last term and the talented Englishman will continue to tilt at windmills while he patiently waits for a seat at Mercedes-AMG. But what are the true intentions of owner Dorilton Capital? Former VW motor sport boss Jost Capito as CEO points to revived ambition – but until we see more, the jury remains out on this team's future.
Last year: 9th | Our 2020 rating: 3/10
Haas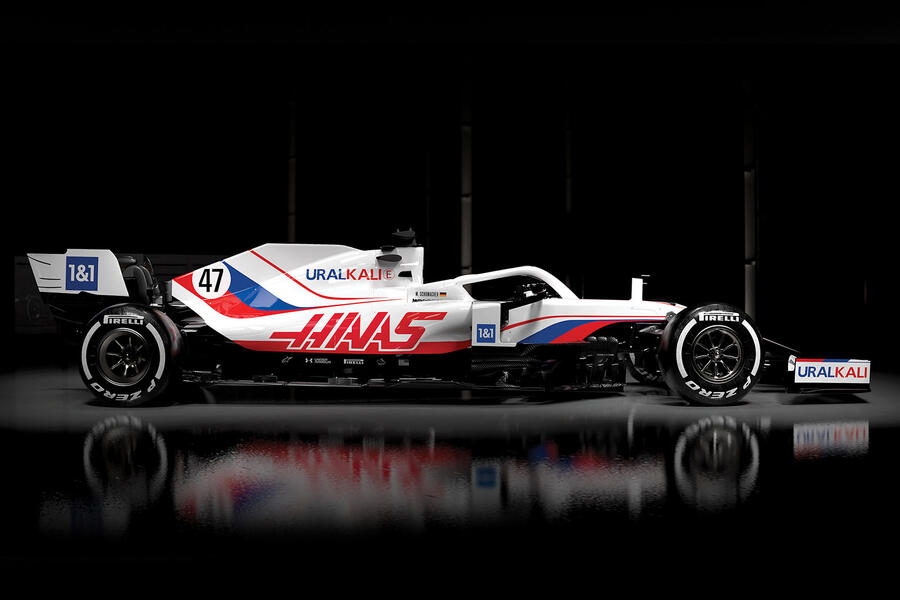 Survival. That was the priority last year and it will remain so this time, too. The arrival of wealthy Russian Nikita Mazepin brings an injection of much-needed roubles to this American-owned, British-based squad, while Mick Schumacher in the other car will generate column inches. Results will be another matter. The advent of the budget cap era should give valiant Haas new hope of making F1 pay – if it was actually approaching the $145 million (AUD$188 million) ceiling of spend that is now allowed. Places on the F1 grid are extremely valuable: the burning question is, how long before Gene Haas's patience wilts once and for all?
Last year: 10th | Our 2020 rating: 1/10
Damien Smith