Twenty years ago, on 16 March 2001, French endurance racing veteran Bob Wollek was cycling back from Sebring 12 Hours practice when he was hit by a van and killed. For the 57-year-old to lose his life in such a senseless manner was unspeakably cruel, especially having survived a lifetime of racing, first on skis and then through four decades of motorsport.
Wollek's tragedy immediately sprung to mind this month when news first filtered through that Fernando Alonso had been knocked from his bicycle during a training ride in Switzerland. The 39-yearold Spaniard collided with a car outside a supermarket car park and sustained a fractured jaw. Nasty and painful, but a fortunate escape in the context of Brilliant Bob's dreadful fate.
More than a pain in the jaw
Alonso just can't help making headlines, and we can expect many more from him during a 2021 season in which he will make a dramatic return to Formula 1 with Alpine – his third stint at the team with which he won two world championships way back in 2005 and 2006, when it was known as Renault.
Alonso is in fantastic nick, especially for a man who will soon turn 40, but a broken jaw is a setback that he could do without as he prepares for his first F1 season since 2018. Pulling on a helmet might be uncomfortable, but Alpine insists he will be ready for pre-season tests on March 12-14 in Bahrain. Knowing Alonso, the injury will only add fire to his 'warrior spirit' and force him to shine in adversity, just as he did for years in disappointing Ferraris and poor McLarens.
But there are other potential hurdles in his comeback that might be harder to overcome. The transition of Renault into Alpine has occurred amid a degree of management confusion at the Enstone-based team that leads right to the top of Renault and the appointment of Luca de Meo as chairman. Cyril Abiteboul was lined up to rise from team principal into a more senior, over-arching role across the Alpine brand but instead left the firm, while two men find themselves seemingly tasked with the same job of leading the F1 team: executive director Marcin Budkowski and highly-rated F1 newcomer Davide Brivio, who has been hired following his success in leading Suzuki to the 2020 MotoGP title. Who is in charge? It's not entirely clear.
And if it's not clear to Alonso, a man not exactly shy in professing his opinions, the comeback could be derailed before it has even built a head of steam – especially if the car isn't as quick as the McLaren and Aston Martin (formerly Racing Point).
Racing teams are at their best when there's clear accountability within their ranks – which is precisely why the convoluted internal politics that tends to clog major car manufacturers so often leads to an embarrassing F1 farce. Remember the Ford/Jaguar debacle of 20-odd years ago? Renault/Alpine must get its house in order, and pronto.
Red Bull's power play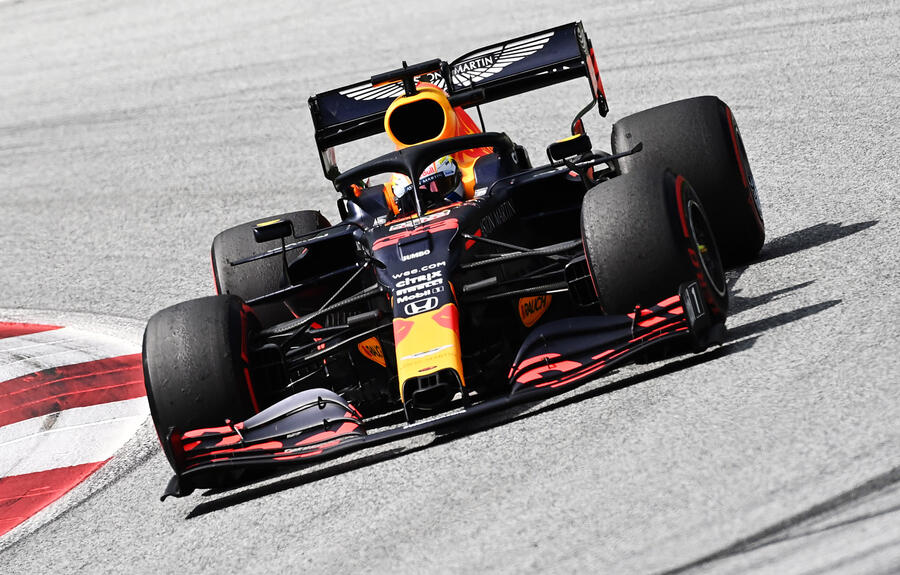 Red Bull's decision to take over Honda's powertrains and bring development in-house was by far the best of not many available options for the Milton Keynes-based team. Honda's decision to withdraw from F1 at the end of this year was a huge blow to the energy drinks giant and the F1 paddock as a whole. But by maintaining the already matured race-winning powertrain itself, Red Bull has kept its destiny in its own hands and avoids the team becoming just another customer for Ferrari, Mercedes-AMG or Renault – none of whom really wanted to power one of the strongest racing teams on the grid anyway.
It's no surprise either that Red Bull was behind the recent decision of the F1 Commission to freeze engine development between 2022 and 2024, ahead of the introduction of an all-new F1 powertrain in 2025. Freezing technology represents the opposite of what F1 has stood for over the past 70-plus years, but in an era of total Mercedes domination, it's the sensible solution to give the likes of Red Bull a competitive chance.
But the question remains: does Red Bull have enough guaranteed firepower to keep Max Verstappen out of a Silver Arrow? Lewis Hamilton's newly minted one-year deal to remain at Mercedes has only heightened speculation about his future beyond this year – plus the big question of who his potential successor might be and when he will be required. Verstappen is considered the key piece on the F1 chessboard. It's down to Red Bull Powertrains to stop him switching colours.
Nascar lottery at Daytona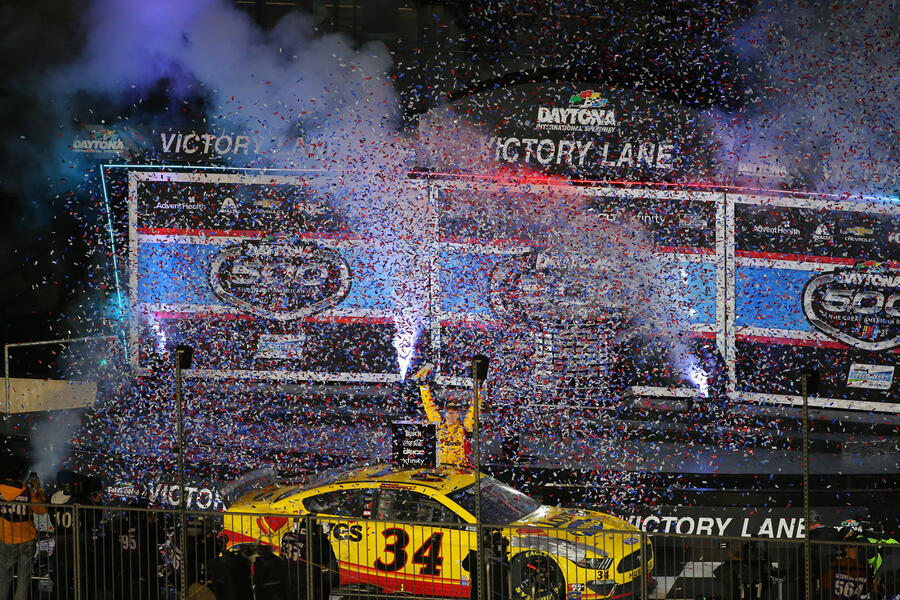 Nascar's premier tier was known as the Grand National series for its first 20 years. Perhaps it still should be, given its parallels to the famous horse race of the same name. Like the 182-year-old Aintree steeplechase, who wins the annual Daytona 500 can so often come down to pure luck and being in the right place at the right time.
That was the case at the Florida speedbowl this month when Michael McDowell, a Nascar veteran of 358 starts without ever rolling into Victory Lane, scooped America's Greatest Race on the last lap when Brad Keselowski contrived to punt Penske team-mate Joey Logano out of the lead, triggering a multi-car wreck.
As the race finished under caution, McDowell – who just missed the melee – was judged to have the edge on reigning Cup champion Chase Elliott as the wreck played out, by a single car length. It was the only time he had led all night.
If he never heads another racing lap it will matter little because McDowell is now a Daytona 500 winner, and there's no greater title in US racing. Will he care that he inherited the honour? Of course he won't. A win is a win, just as the jockeys, trainers and owners up at Aintree will tell you.
Damien Smith