News that motorsport's global governing body is planning a "ground-breaking" electric GT championship sparks a couple of questions this week. First, why has it taken so long? Secondly, what will it mean for Formula E?
On the first one, the FIA's announcement is certainly not before time – but the series has apparently been in gestation for many months and a lot of work has gone in just to get this far. The German DTM series, which is switching to GT3 regulations this year, has already announced a plan for its own electric GT variant that it hopes to run as a support series in 2023. But that appears at this stage to be essentially one-make, developed around a car made by Schaeffler. The FIA plan is far more ambitious and wide-reaching.
The key is a promise to promote manufacturer innovation and technical freedom, specifically around battery development. That is a major step beyond any electric motorsport series that either already exists or has been announced. Although details of dates and race formats are non-existent at this stage, there is already a rulebook that is in the hands of potential manufacturers, and FIA GT Commission president Leena Gade reports a "keen interest". No surprise on that front.
Range is not a problem. While GT racing has long revolved around endurance over long distances and periods of time, the thriving GT World Challenge Sprint Cup is already proof that there's a market for short-form races – plus French specialist Saft is developing a 700kW fast-charging system. Also, Formula E has proven that races over a 45-minute duration work well, especially for TV audiences.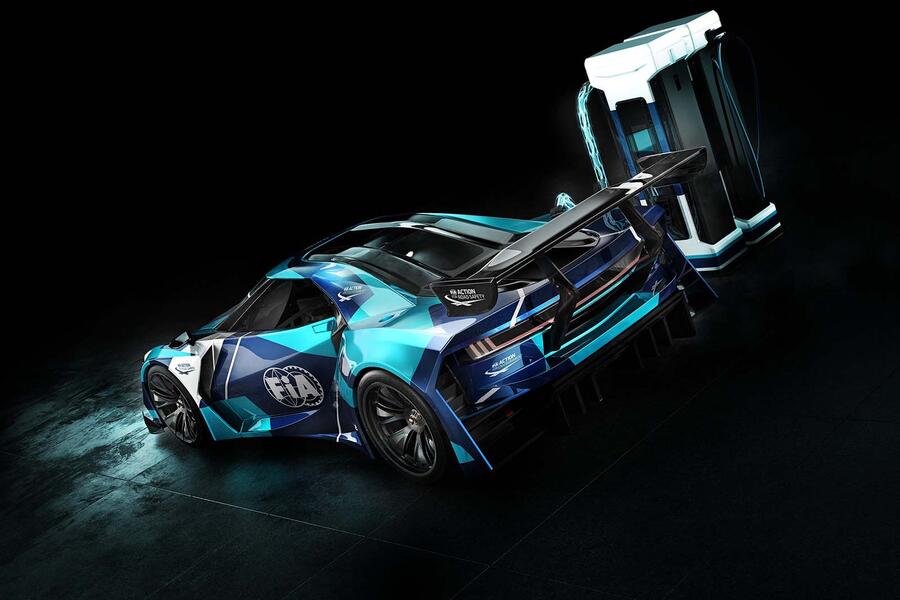 Which brings us on to the second question: is this a threat to the single-seater series, which – lest we forget – is itself an official FIA world championship? There is plenty of differentiation, particularly as the GT series is planned to run on normal race circuits rather than street courses. Then there's that technical freedom.
But that's exactly what might undermine Formula E. The new Gen 3 car, due to be introduced for the 2022-23 season, continues the trend of keeping a tight rein on just how much input the car makers can have from a technology standpoint – and as Audi team boss Allan McNish alluded to in his recent interview with Automotive Daily's exclusive partner Autocar, that's a reason why car manufacturers have either been slow to commit or have even chosen to walk away. Budgets for motorsport stretch only so far. But if a car maker can produce a GT based largely around its own specs and technology, or even better adapt a current GT3 model, would that be money better spent than on a restricted-technology Gen 3 Formula E campaign with a car that has no visual relation to anything it sells on the road?
A timeframe for the GT series is also TBC. But with the DTM EV support series plans, off-road Extreme E already up and running, the PURE ETCR touring car championship launching this year and more initiatives also in the pipeline, Formula E is no longer unique. The EV racing market is about to become crowded and it will be survival of the fittest, just as motorsport has always been – and just as it always should be.
Damien Smith