American giant reports big Q3 loss despite increased revenues; comes after Fiesta cancellation.
Ford made an $827 million (AUD$1.28 billion) loss in the third quarter of 2022 due to the closure of Argo AI, the autonomous vehicles start-up it backed with Volkswagen.
The loss comes after Ford took a $2.7 billion (AUD$4.2bn) non-cash pre-tax impairment on its investment in the firm.
Ford CEO Jim Farley cited the short-term unprofitability of level four advanced driver assistance systems (ADAS) – full autonomy without driver supervision, albeit in geo-fenced areas – as the reason for Argo's closure.
Investment will be diverted to internally developed level two-plus and level three systems to meet customer demand. Engineering staff from Argo AI will be hired at Ford to facilitate this shift.
Farley said: "It's mission critical for Ford to develop great and differentiated level two-plus and level three applications that at the same time make transportation even safer.
"We're optimistic about a future for level four ADAS, but profitable, fully autonomous vehicles at scale are a long way off and we won't necessarily have to create that technology ourselves."
To date, more than 83,000 people have subscribed to Ford's BlueCruise and its Lincoln subsidiary's ActiveGlide ADAS services.
Ford otherwise recorded a strong third quarter: revenue reached $39.4bn (AUD$61bn), an increase of 10 per cent compared with the same period in 2021.
It sold almost 1.09m vehicles in the quarter – a 7 per cent improvement compared with Q3 2021. In Europe, wholesale shipments were up 23 per cent from Q2 2022, illustrating the easing of supply shortages.
Nonetheless, 40,000 'vehicles on wheels' sat in inventory – built but awaiting critical parts – at the end of September.
The company's adjusted free cash flow for Q3 was $3.6bn (AUD$5.6bn), less than half the $7.8bn (AUD$12.1bn) figure recorded for Q3 2021.
Ford expects its full-year earnings (before interest and taxes) to reach $11.5bn (AUD$17.8bn) – around 15 per cent greater than in 2021. This assumes supply problems do not get worse and strong demand for new products such as the next-generation Ford Mustang.
Farley said: "We're asking 'what's best for customers?' in everything we do.
"Winning for customers is driving a refounding of the company through Ford+, with high ambitions for quality, innovation, profitability and growth across all our businesses – making smart choices about how we deploy capital even as we learn and adapt."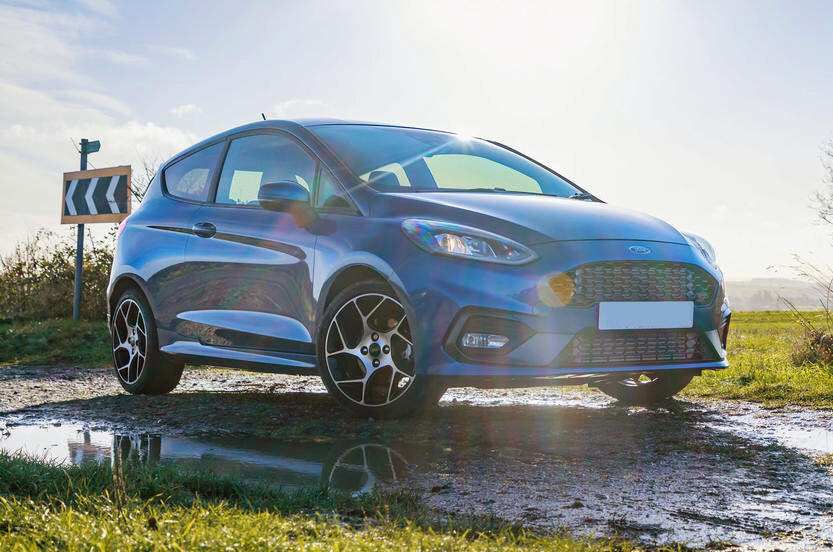 This news follows Ford's official confirmation that it will discontinue the Fiesta next year, ending a 47-year run.
Supply shortages caused by the pandemic hampered the model's performance. The Fiesta's departure comes as Ford ramps up its electrification plans: introducing seven new EVs – three cars and four commercial vehicles – in Europe by 2024.
The company pledges that all of its vehicles – passenger and commercial – will be electric by 2035.
Charlie Martin