Six races will be held on three circuits at Tempelhof Airport in Berlin as a season-ending racing bonanza.
Six races in nine days on three different tracks around the same venue. The pandemic has created some novel challenges for motor racing teams, but nothing quite as intense as Formula E's solution to completing its 2019-2020 season.
The electric single-seater series faced the threat of abandoning its season, given that its races take place in cities, where high-density populations are clearly hard to avoid. But a clever idea to host a trio of double-headers in Berlin, at the iconic and disused Tempelhof airport, has allowed the series to go ahead behind closed doors, without breaking Germany's strict social distancing rules. The first double-header starts today and the finale will play out a week next Thursday. Deep breaths, everyone.
Tempelhof's abrasive concrete track is already established as one of the most popular on the Formula E schedule, largely because the amount of space available has resulted in a circuit that promotes decent racing. Sometimes, the drivers even manage to pass each other without colliding…
Just to add extra spice and avoid any sense of monotony, the first two races, on 5 and 6 August, will run on the standard track but reversed to a clockwise direction. The pair on 8 and 9 August will use the same circuit but the normal anti-clockwise way, while the final duo, held on 12 and 13 August, will run on a new layout that's much more 'technical' (tight and twisty, that is) after Turn 4.
A true test of stamina
"Two of the track layouts we guessed correctly: the original layout and the reversed one," says Porsche driver Neel Jani. "The third one will be new for us all." "It's genius," says his team-mate, André Lotterer. "The solution in Berlin is fantastic, and with different layouts, it's very creative and demanding."
Formula E races usually run to a single-day format to minimise disruption in city-centre venues, so the nine-day Berlin residency offers a drawn-out schedule that both Jani and Lotterer hope might play to their strengths born from endurance racing.
"Between the two double-headers, we have one day off, and then it's time for the next one, so preparation becomes even more important in terms of energy profiles, which strategies are good for each track and so on," says Jani, who won the 24 Hours of Le Mans and the World Endurance Championship with Porsche in 2016. "July has been very intensive.
"Six races in nine days is basically a championship in itself. None of us has ever experienced anything like this and everything is possible. We want to score some good points and get done what I couldn't manage in the first races."
Lotterer wants six wins from six
Both Porsche and Mercedes-Benz are new to Formula E this season. Inevitably, given their respective records in sports car racing and Formula 1, outsider expectation has been high, even though both wisely insisted on modest targets for their first campaigns (at least publicly). But whatever they say, it's still somewhat surprising that neither has logged a first win in the five rounds completed before the pandemic paused activities.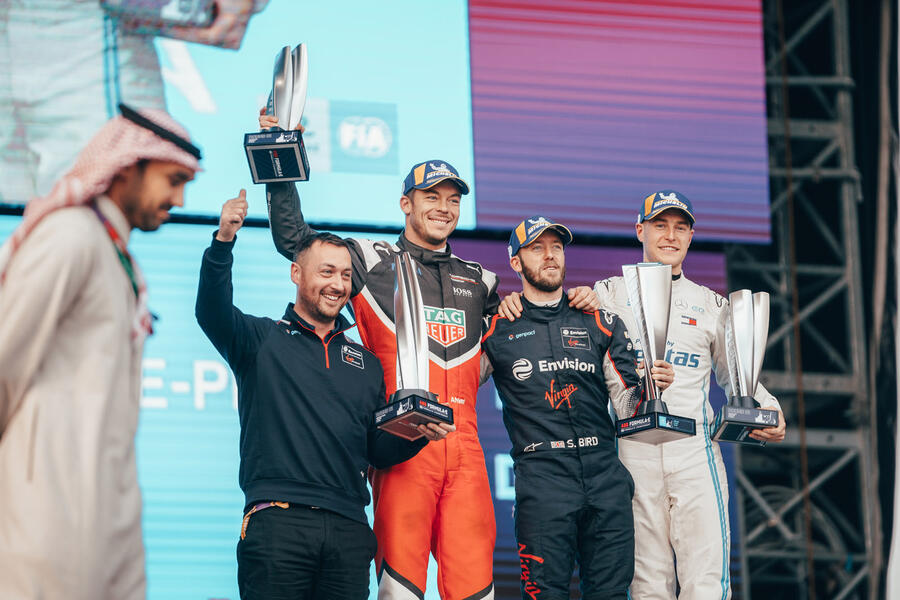 Lotterer started well, with a podium on Porsche's Formula E debut in Saudi Arabia, and grabbed a pole position in Mexico City, but Jani hasn't even scored a point so far and so is said to be facing the chop ahead of the 2021 season that's due to start next January. The pressure is clearly on, not only for the drivers but also Porsche, which languishes ninth out of the 12 teams.
"Podiums are the target, but for me I'm going for six wins, like others will be," says Lotterer, a three-time Le Mans winner with Audi. Given that he has yet to win an ePrix, even after two seasons with the double title-winning DS Techeetah team, that's some ambition. "It's achievable," he insists.
As for Formula E's teams, operational crews are strictly limited to 20 (including the drivers), but they have each been allowed a whole extra truck of spares to keep the show on the road. Knowing Formula E races, they will probably need all of them…
"It's a huge challenge," says Amiel Lindesay, head of motorsport operations for Porsche. "We need to keep the cars in top condition while wearing heavy-duty masks and goggles for what amounts to 13 days in a row [with set-up and take-down]. We're ready for it."
Gen 3 takes shape
Looking farther ahead, Formula E has announced the suppliers for its 'Gen 3' machine, which is due to push electric racing car performance to new levels come 2022. Williams Advanced Engineering, which supplied the batteries for the original Gen 1 racer, has won the business back from Gen 2 supplier McLaren Applied Technologies, while Hankook will, surprisingly, replace Michelin to produce the all-weather, low-profile racing tyres.
Somewhat less shockingly, Formula E title sponsor ABB will provide a new rapid-charging capacity of 600kW for 30-second pitstops mid-race, while FIA president Jean Todt is taking a personal interest in the styling of the new chassis from usual French supplier Spark Racing Technology.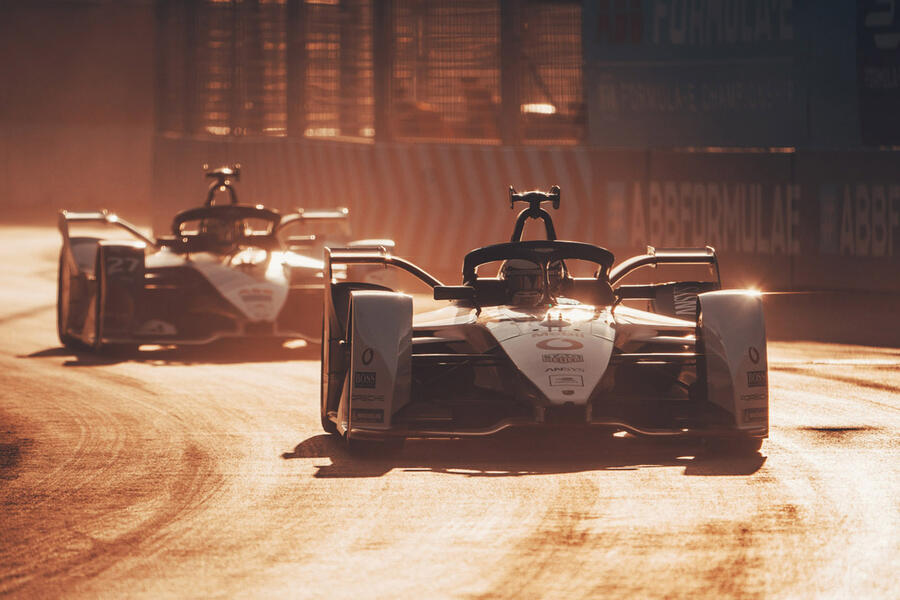 The ambition is for Formula E to go "faster, longer and lighter", says series founder Alejandro Agag. Boosting power from 335bhp to 469bhp while losing 120kg of weight should make for an interesting F1 comparison on the streets of Monaco, for example, where Formula E will use the full grand prix circuit for the first time in 2021. And while both axles will be used for energy regeneration, four-wheel drive won't be allowed.
"It's too easy for the drivers," says Agag. "I want to see the drivers drifting." Whatever you think of Formula E, its boss surely has his motor racing heart in the right place.
Damien Smith