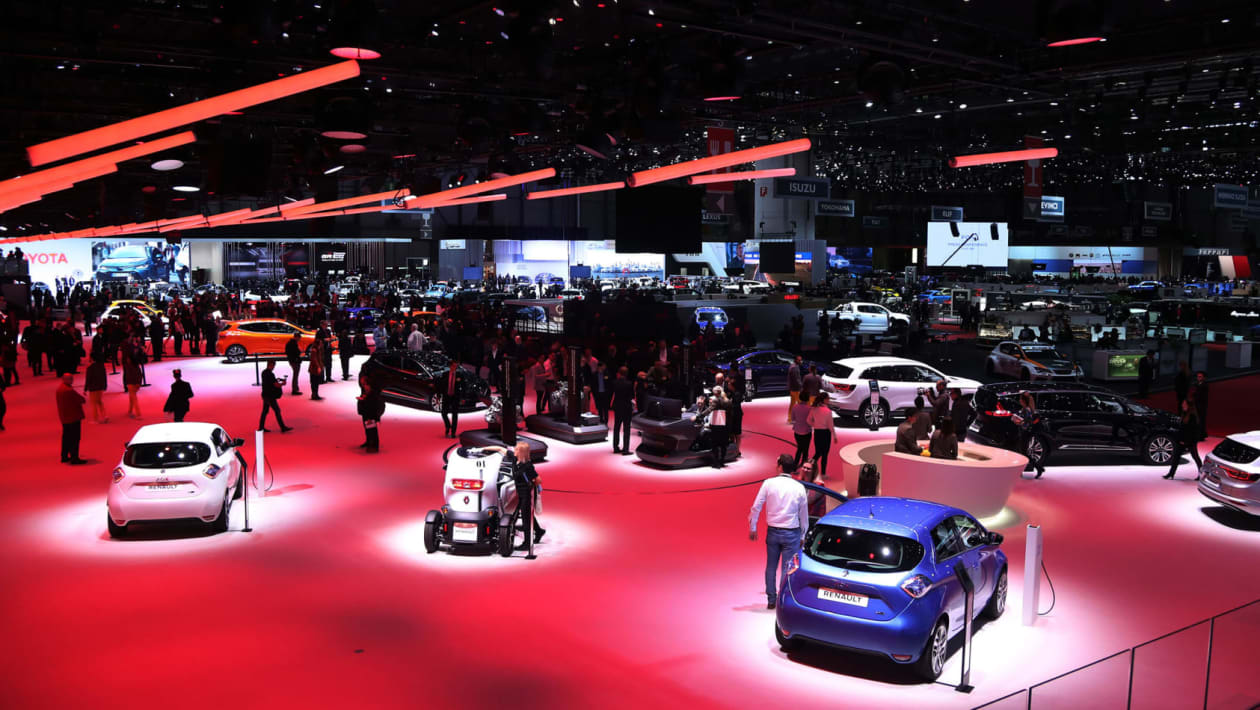 The Geneva Motor Show will return next year, the event's organisers have confirmed. The show will be open to the public between 19 and 27 February 2022, following the cancellation of this year's show due to the lingering coronavirus pandemic.
The 2022 event will be the 91st Geneva Motor Show, and it will need to be a success to recoup the heavy losses from the cancelled 2021 show, estimated at 11 million Swiss Francs (around AUD$17.3 million).
The Geneva organisers requested a loan from the Swiss government to balance the books and, in June last year, were granted a 16.8 million Franc (AUD$26.3 million) bailout. However, the loan was rejected by the Geneva Motor Show's board due to tough repayment terms.
The first repayment of 1 million Francs (around $1.56 million) was due in June 2021, which the company would have been unable to make without the income from an event. Another term of the agreement was that the Geneva Motor Show had to be held this year, which was ruled out after a survey held by organisers showed manufacturers were unwilling to participate in the event.
The survey revealed that many global car brands would prefer to have the event next year, to give them enough time to recover some of the losses they suffered during the worst of the Covid-19 pandemic.
Following this chain of events, the Geneva Motor Show's Foundation Board voted in favour of selling the event to Palexpo SA, which is the organising body that manages the motor show's annual venue.
The sale transferred all of the event's rights to Palexpo SA, and it had the intended outcome of saving the motor show from dissolution. The Geneva Motor Show remains the largest public event in Switzerland, and its removal from the calendar would have negatively impacted the Swiss economy by an estimated 200 million Swiss Francs (around AUD$315 million) per year.
CEO of GIMS, Sandro Mesquita, announced: "With the dispatch of the tender packages, we are now officially starting the organisation of GIMS 2022. My team and I can hardly wait to present our concept to the exhibitors and subsequently to the public. We really hope that the health situation and the corresponding policy regulations regarding Covid-19 will allow us to bring it to life."
Luke Wilkinson