In the unique case of Thierry Bolloré, the new and until now somewhat reclusive French-born CEO of Jaguar Land Rover, a picture is most definitely not worth a thousand words. Or even a hundred.
The grim and rather gaunt-looking corporate mugshot of Bolloré that publishers began using when his appointment was announced in September last year – for want of a decent photo session – appeared to show an austere, crop-headed business zealot, a my-way-or-the-highway sort of bloke with the beadiest stare going. But this description could hardly be further from the truth.
Of course, Bolloré is a serious and determined man. How could you not be, when one of your first decisions is to kill a new Jaguar project (the XJ) that cost years and billions, and embodied the best work of many good people – replacing it with a Jaguar EV revival plan so radical that it almost defies assessment? And when a few years before that, as the successor to the Renault Group's all-powerful Carlos Ghosn, you were unceremoniously dumped amid political turmoil that followed your predecessor's extraordinary arrest?
Yet I don't believe I've met a CEO in recent times with such a frequent and friendly smile, who remains so patiently willing to explain in ever greater detail plans he has already explained many times before, or who signals so readily that, from here on, progress at JLR will depend mostly on the fighting spirit of a workforce he already regards as exceptional.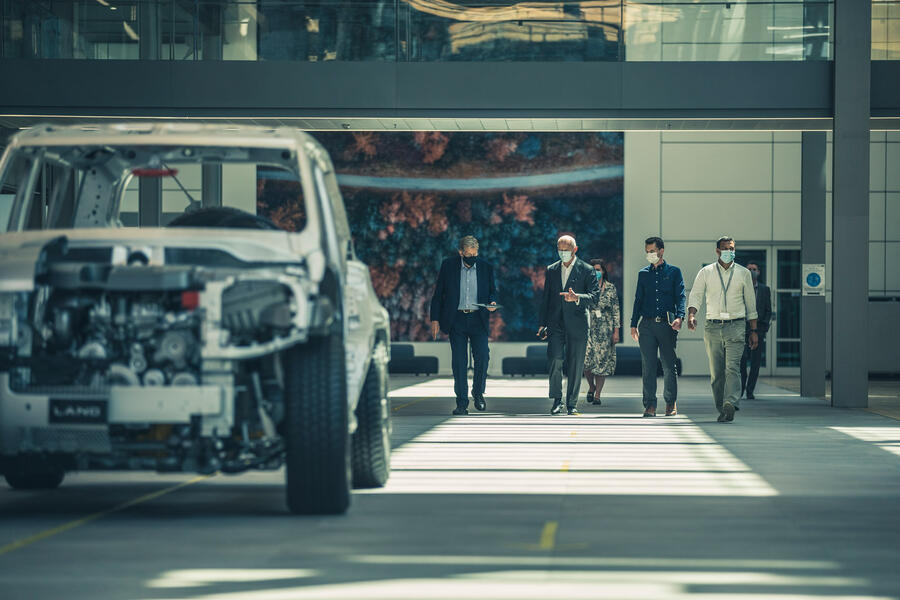 Bolloré's appointment came out of the blue. Even the Financial Times, which prides itself on anticipating important corporate moves, failed to list the then Parisian-based ex-Renault chief in a German-centric list of possible successors for outgoing Ralf Speth, whose 10-year management span quadrupled the size of JLR, greatly expanded its global footprint and – despite some big bumps in the road – earned billions on the way.
The lingering problem under Speth was Jaguar's meagre sales and negative earning power: Land Rover was a runaway success but, despite the appeal of its name and heritage, Jaguar never was, even though Speth set about building a BMW-like model structure to sell a car range that was generally admired. That approach has summarily failed, which is why much of Bolloré's revival plan, dubbed Reimagine, concentrates on reviving Jaguar via early and wholesale electrification of a smaller range of models, radical in design and much more expensive.
Bolloré himself was very surprised to be contacted by JLR's headhunter early last year ("I was about to fly to New York for a very different kind of job") but, according to the FT, he was by far the most experienced candidate to be considered, having already spent 30 years managing major international automotive suppliers and also – albeit for a short time – been CEO of a global car company at least five times the size of JLR.
Bolloré says he was "super-excited" by the prospect of leading JLR, describing the two marques as "absolutely magic". Before meeting Natarajan Chandrasekaran, chairman of JLR's owner, Tata Motors, who would have the final say on the CEO appointment, Bolloré worked on creating his Reimagine plan at a house he keeps in Brittany (where he was born 58 years ago and indulges his lifelong love of sailing), so that when the pair met, there was plenty to discuss.
The pair immediately hit it off: "We talked about dreams – new dreams for Jaguar, even bigger dreams for Land Rover." Chandrasekaran was so impressed with the Frenchman's proposals that, according to insiders, Bolloré now has carte blanche to run JLR as he wants, reporting directly to "Mr Chandra", even though Speth remains in the picture as vice-chairman. "Truly, it's no problem," says Bolloré with one of his ready smiles.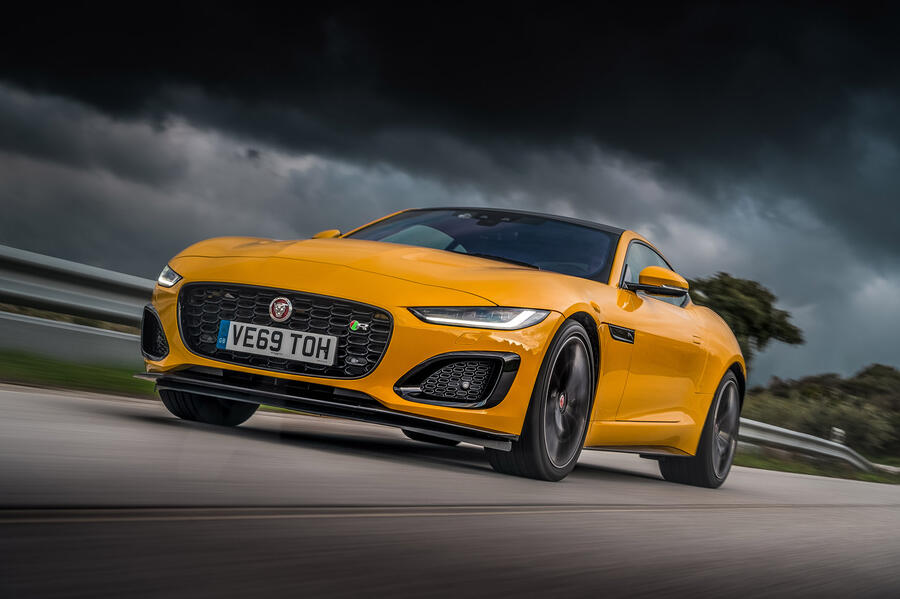 Before starting at Gaydon, Bolloré says he already had considerable knowledge of JLR from having tested all of its products on Renault's behalf, and through visiting JLR's stands at motor shows because its design progress and its advanced use of materials was always interesting. "JLR was more or less on the market at the time," he explains. "Working with my previous employer, I was part of the decision whether to engage or not. That meant I had seen some analysis of the company and knew of its performance in past years."
When he knew he had the CEO's job, Bolloré spent the whole month of August in Brittany, finessing Reimagine and meeting his new management team remotely. He started officially in September, spending his first two days driving the latest cars with Mike Cross, JLR's chief engineer and brand attributes guru. "It was clear Land Rover was a fantastic success but still had a lot of potential," says Bolloré. "Jaguar? It was damaged. The cars were great. They'd never been so good. But their positioning was not appropriate."
Which, of course, is the nub of our discussion. Sure, Land Rover's progress on the three established pillars (Defender, Discovery, Range Rover) looks straightforward enough, even if you have five new EVs to launch by 2025. But how on earth do you position Sir William Lyons' famous brand for the future?
"Before we consider Jaguar, let's look at Range Rover," says Bolloré. "The pricing is very satisfactory and we have impressive volumes. Our positioning for this model is unique. So the thinking with Jaguar is that in future we do the same thing with a range of distinctive, highly desirable electric cars built on a principle of modern luxury – looking forward, not back.
"As Sir William Lyons said, a Jaguar is a copy of nothing. When the E-Type was revealed, no one could have anticipated such a design. We will use the same principles. We will offer great design, technology and refinement. With the new models, we will aim to generate a level of desire similar to Range Rover – with completely different shapes, of course. We have already chosen our family of cars in terms of design."
That's where he stops. Bolloré won't reveal much about design details or the size of the range – these are still being refined – although he does allow that the new Jaguar EVs will have a family look. His marketing and design teams are currently working out how the car world will be educated about the direction of New Jaguar. Concept cars are likely, but nothing is confirmed.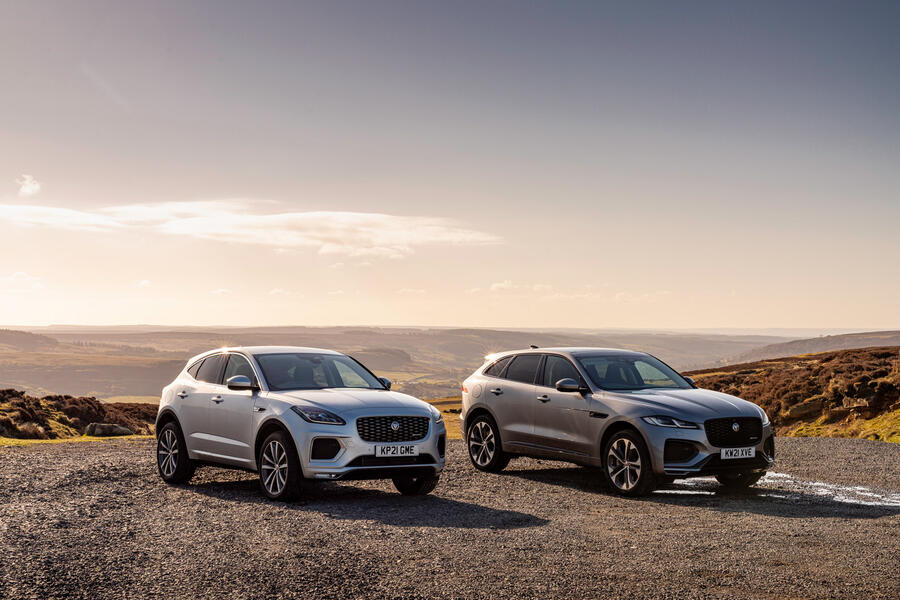 A quick scan of Range Rover's booming global sales vividly shows why a 'Jaguar emulates Range Rover' idea is so enticing. In 2019, the last year unaffected by Covid, sales of the Range Rover alone reached nearly 53,000 and even this year – with the current Range Rover nearing the end of its life – sales to May look as though they will match 2019. Overlay this with 60,000 Range Rover Sport sales in a decent year, and as many more Range Rover Velars – before you start counting Evoques – and it's easy to see why Bolloré describes Range Rover as "a gold mine".
Pressing on with the Jaguar theme, we cite the example of Porsche and its enduring dependence on the seminal 911, wondering whether New Jaguar will still be able to be called a sports car company. "That's a very big part of our discussion inside the company at present," Bolloré admits carefully, thus making it pretty clear that the new range is not likely to include a G-Type two-seater.
"Jaguar has very deep roots in sports cars. But what's important to us is that the brand must be seen to have the values it had in the past. Will we have the sports cars we have today? I think they will be very different…" Whatever happens, Bolloré isn't struck on the 911 example to guide his re-established modern luxury EV marque. "Look at what's planned for the UK in 2030," he says. "You won't be able to sell an ICE car here. And I can't imagine what a 911 would be like without ICE…"
Tisshaw then asks the killer question: in a country that is so used to revival plans for failing car brands – a decent proportion of which themselves don't work – how can we be confident that this one will fly?
First, says Bolloré, you need a new Jaguar plan for the simple reason that the existing one is never going to work. Why not? "Because if you listen to the customer who comes to test an F-Pace, you soon see the problem. They drive the car and discuss the price. Maybe they're impressed. But then they go out and buy an original SUV, an Audi or a BMW. That's the problem. Our models are designed to match BMW, but we are not BMW. Why would you buy the Jaguar which isn't the Jaguar you dreamed about?"
Citing clouds of helpful research, Bolloré is convinced that New Jaguar – which he describes as "almost a start-up" – can thrive at a Range Rover production scale. And not from comparison with Aston Martin, by the way, whose operation is considerably smaller than JLR now contemplates for its radical all-EV Jaguar. "We're not looking for big volumes, but we have research to show that the number of customers for the cars we are contemplating is higher than just a couple of thousand," he says.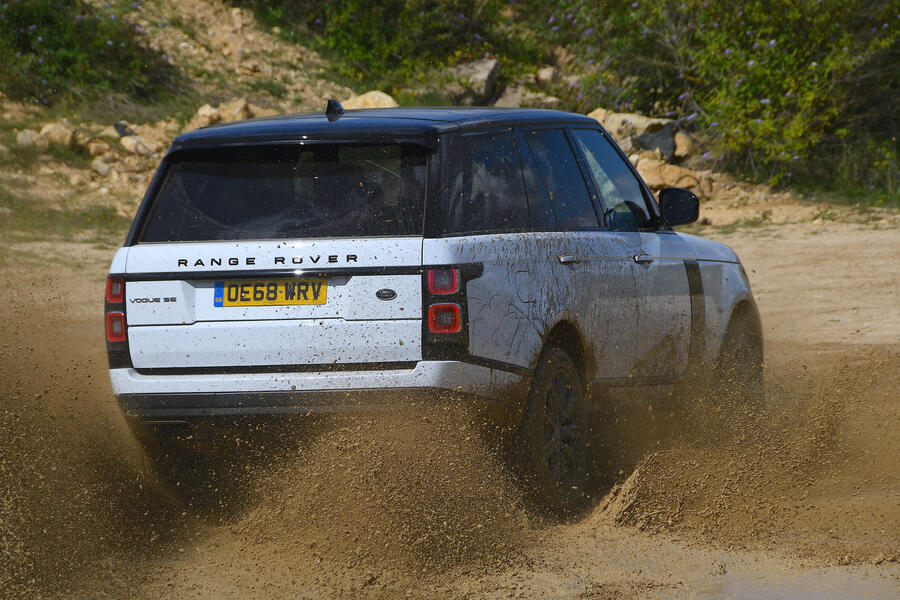 Bolloré specifically dismisses any suggestion that a Jaguar is an old person's car, pointing out that the Sir William Lyons marque succeeded early in life with exactly the opposite positioning – by selling innovations, breakthroughs and breathtaking design that no one anticipated. "We were not at all the brand of old people," he insists. "With the right positioning, we can completely change that. Believe me, we are ready to face customers of all kinds, including the young rich, who are technically oriented and very much at ease with what we're planning."
Early observers have tended to view the wholesale swing to EVs as the main event for New Jaguar, but EV tech is coming in a few more years to everyone. For Bolloré, the big thing is the design. "The proportions will be absolutely critical," he says. "These cars must be absolutely bespoke. And connected. So for the first time in my life, I have said that the choice of platform will be a consequence of the design. That felt like a strange moment!"
Jaguar has already said it will use a single platform shared with a partner for all three of its new models (a move that makes you wonder whether, one day, the donor might want to acquire the whole Jaguar marque) but there's no news yet about which manufacturer might contribute the all-important underpinnings. Surely an announcement must be coming soon, we suggest. "There's no question that the clock is ticking," says Bolloré with another of his smiles.
Business reorganisation has been permeating the company since Bolloré's arrival, we learn – to tackle warranty costs (a one-third drop so far), to speed new models to market (a 40% improvement so far) and to reduce silo-mentality, something Bolloré was surprised to find still existed in a mainly modern organisation. We leave it late to question the new CEO on the reason for one of his most controversial changes, the amalgamation of all JLR design under one head, Gerry McGovern, newly promoted to chief creative officer. All designers now work on everything – but why?
"We have done it to boost creativity," Bolloré explains. "And to make certain that what we do with Jaguar is a copy of nothing. To start the Jaguar programme and deploy all of our creativity, we organised our designers into three groups. I can't yet describe their actual projects, but we gave them full freedom and asked them to work intensively for three months.
"It brought out an incredible level of creativity. This team achieved in three months what would normally take more like 18 months. And as for Gerry's new role, you really need someone who can beat the drum for change – and there's nobody better."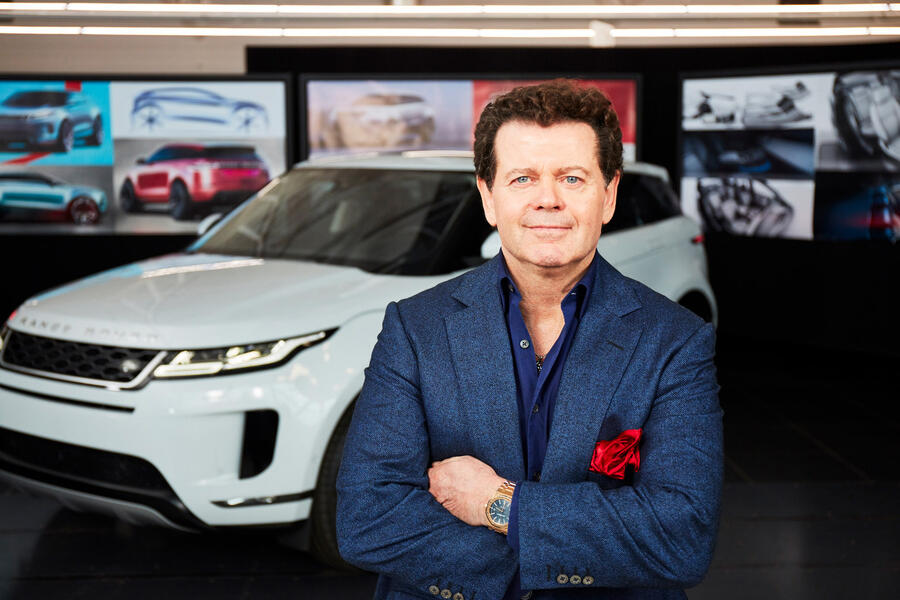 Since this reorganisation, we outsiders have heard one or two armchair critics question its ability to create great work, and to suggest that all those Land Rover people working on Jaguars might produce a family of 'flat Land Rovers'. Snide though it sounds, I put this to Bolloré, who bats away a bit of criticism. "I really don't see this as a serious risk," he says. "In the past, I have used such a system, and the reality of my experience says it works well."
"Besides," he adds, smiling, "I have seen the work that backs this up."
Thierry Bollore on…
How Reimagine will develop
"The plan I brought to the company now looks like the minimum we can achieve. Reimagine is a live project and I have been amazed by the number of people who think we can go further and faster. It has become a cooperative effort with the team."
Why the new XJ had to die
"It was one of the toughest decisions I have ever made, especially since it was in my first month, but XJ was a completely different kind of car from the ones we were proposing – different in technology, battery chemistry, electronics, size, performance and market position. It would never have suited our plans."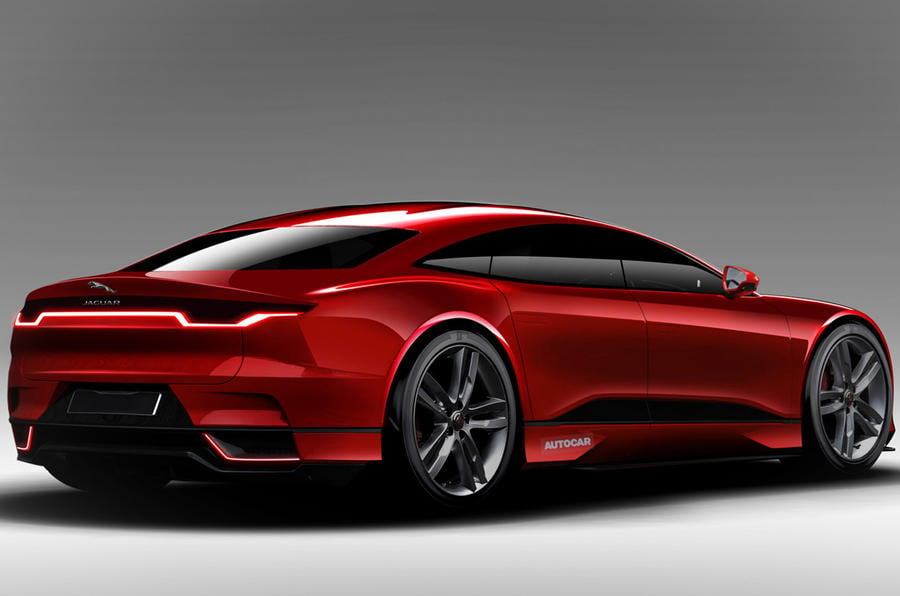 The future of the I-Pace
"It's correct to think of the I-Pace as a bridging car. I've got a 2021 model that I use every day and I think it's a fantastic car. We will keep developing it over the next few years, and it will still be around in 2025, although it won't be part of the new model portfolio."
Making use of Jaguar's heritage
"It's true our new EV models will look forward, not back, but our heritage will not be allowed to run away. You just have to look at what's happening at Jaguar Classic, a wonderful business. I've just been writing personally to the buyers of our paired Jaguar classics that cost around £1 million (AUD$1.86 million) for the pair. These are not old people."
Being involved in motorsport
"We already participate strongly in Formula E with Jaguar Racing, and there's a big debate about other activities. I am a supporter of motorsport programmes. What better way can you have to demonstrate your excellence in technology and innovation? Where else can you demonstrate your mindset, your determination?"
Whether he's a car enthusiast
"Oh, yes, I am. But I'm a mobility guy more than just a pure car guy. Fifteen years at Michelin does that to you, and then I was at Faurecia, where we made cars but from the kitchen. At Renault, I had quite a bit to do with the Alpine A110, because when [then COO] Carlos Tavares left, I took part of his portfolio. I have an A110 and enjoy driving it, even in Paris."
The next step in EV technology
"EV hardware is improving all the time and we will soon move to a phase when lightness becomes more and more important. The next big step will come with a level of chemistry that allows the user to make a choice between weight and range without negative impacts."
Improving quality and reliability
"This is the first pillar of Refocus, our transformation plan. Our results have been unacceptable, but we know how to fix them. It's not science, just hard work. Already, the 2021 results are better, but we have more to do. We now have a member of the board responsible for the whole value chain, which makes a big difference."
Positioning the Land Rover Discovery
"At first, I also asked myself what's unique about it, and tested it many times, because I didn't understand its role. But now I see the Discovery has a very definite market space for modern families. We will work to make that clearer."
The JLR workforce
"I'm impressed. People are very loyal. They have great fighting spirit and are very attached to the company. Some families have a history with the company that goes back through fathers and grandfathers."
Seeing the Reimagine project through
"I believe you should be responsible for what you do, to carry the consequences of your actions. Reimagine is designed to last well beyond 2026, and I intend to be around at least for that."
Steve Cropley