McLaren is chasing a return to the front of F1 after eight years away.
After 182 Formula 1 victories in its first 46 years, McLaren has been absent from the front of the pack for the past eight. We meet the man turning it around
McLaren was heading into the 2020 Formula 1 season with a real sense of momentum, generated by the combination of a strong 2019, a renewed sense of direction, two talented young drivers and a new engine supply deal for 2021. McLaren was on the way back to the sharp end of the grid.
This year was about putting the final pieces in place, ready for greater things in 2021. Then, of course, a global pandemic began and now McLaren's plans are, like most of society, on hold.
The team – which is based in Woking, Surrey – actually found itself at the centre of F1's own coronavirus crisis, as the sport pressed ahead with the season-opening Australian Grand Prix in mid-March, right as the disease became a global emergency. A positive test for a McLaren employee who was due to work in the Albert Park paddock prompted the team to withdraw, triggering the events that led to the race's abrupt cancellation hours before practice was to begin. The teams packed up and headed home – and haven't done too much since.
The good news for McLaren is that all of its team members are now back from Melbourne and healthy. The bad news is its momentum has been arrested and the rebuild is on hold. Still, team principal Andreas Seidl remains optimistic.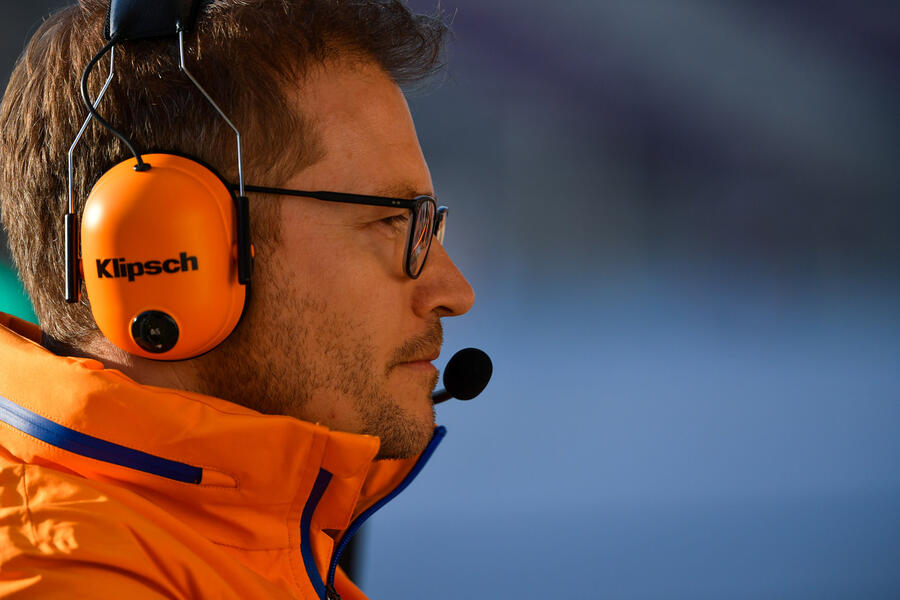 "The most important thing at the moment is to get through this crisis and survive it as a team and as Formula 1," he says. "Then we have a clear plan in place of what we have to do in the coming months and years to move up the grid. The shutdown is the same for everyone, and I'm confident that as soon as we are through this crisis, we can continue the positive momentum."
Previously the head of Porsche's squad in the World Endurance Championship, the 44-year-old German has played a key role in McLaren's revival since he joined last May. He's in charge of the on-and off-track management of the team, working under McLaren Racing chief executive Zak Brown.
The grand McLaren Technical Centre in which Seidl now works contains numerous reminders of the team's glories: 12 drivers' championships, eight constructors' championships, 486 podiums and 182 race wins. The building is dotted with cars and trophies highlighting those achievements, carrying the names of drivers such as James Hunt, Alain Prost, Ayrton Senna and Lewis Hamilton.
But McLaren hasn't won a race since 2012 – an eight-year drought stretching back 140 races that's unprecedented in the team's 54-year history. During that tumultuous span, long-time boss Ron Dennis was forced out after a boardroom battle and a much-anticipated reunion with engine supplier Honda in 2015 ended in an early and acrimonious divorce after just three seasons.
So while Seidl joined a team with a rich history, in reality he was taking the helm of a mid-pack outfit running customer Renault engines. Still, there were already signs of improvement in form in the races held before he started last year.
"I've benefited from a lot of good decisions that were made by Zak and the team before I arrived," says Seidl, "which shaped the development direction of the car over the winter. That meant I could come in and, with James [Key, technical chief] and my leadership team, take our time to analyse where we see the weak points of the team."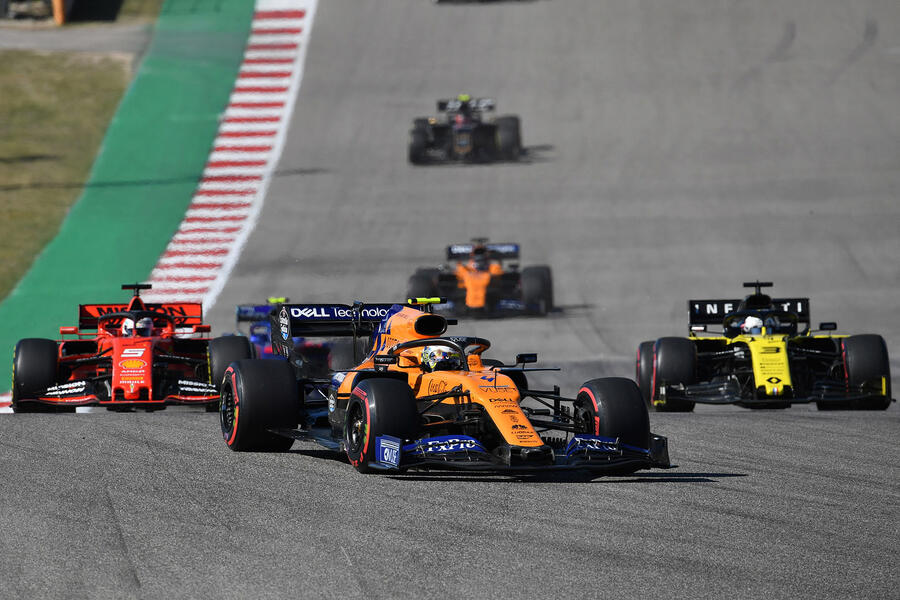 Seidl is refreshingly honest in addressing McLaren's recent failings.
"Of course there were weak points," he admits. "There are reasons why there was a lack of performance in previous years. There were deficits on the organisation side and deficits on the infrastructure side. But we have time to work out a clear plan of how we want to approach the future, and I'm happy with the programme we have set up."
One of Seidl's first tasks was to simplify McLaren's management structure, scrapping the complex 'matrix' system devised by Dennis and former team boss Martin Whitmarsh in which responsibility was shared across numerous staff and divisions. In came a more traditional hierarchy, with technical chief Key, racing director Andrea Stella and production boss Piers Thynne all reporting to Seidl.
Seidl also says he has a good relationship with Brown: "We share a lot in terms of how to approach the task. Zak is elevating the whole organisation, and giving me freedom and support to do my job. What I like is that he's a full-blood racer."
The benefits of Seidl's restructure could be seen as 2019 went on. The team managed to build on its form after a promising start, with rapid Spanish driver Carlos Sainz Jr and impressive British rookie Lando Norris pushing each other to regular points finishes. Sainz capped the season with third place in the Brazilian Grand Prix: McLaren's first podium since 2014. The result was a fourth-place finish in the constructors' championship: best of the rest behind Mercedes, Ferrari and Red Bull.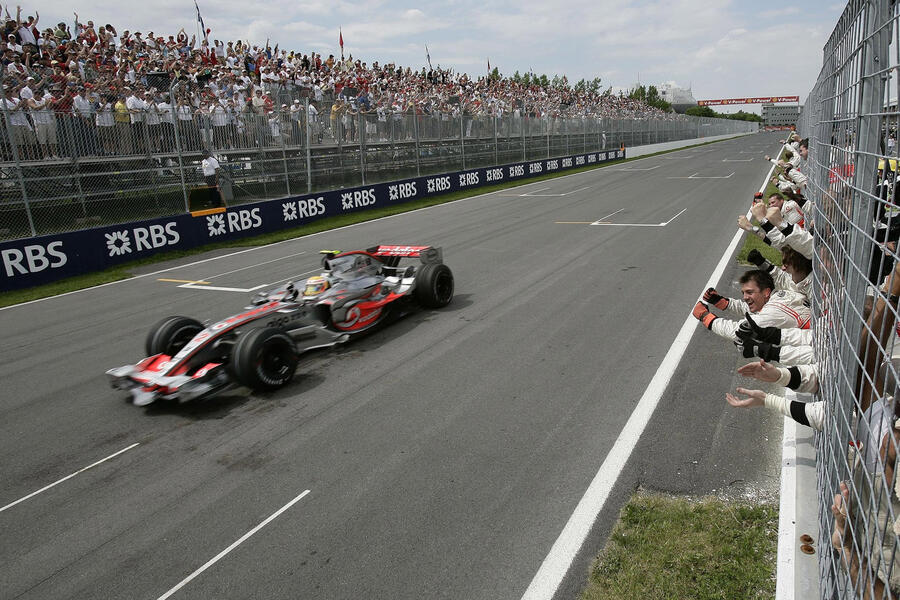 But the aim isn't to trail behind F1's current big three: McLaren wants to rejoin them, and the gap remains huge. Budget comes into that, of course; with reduced sponsorship and customer engines, McLaren simply doesn't have the resources of the teams ahead of it. That's why it's hopeful that a proposed (and controversial) budget cap may help – although Seidl insists money isn't the main issue.
"Independent of budget, the top three teams are simply doing a better job," he says. "They have better organisations in place, are more efficient and have better infrastructure, better methodology and better ways of working. That's simply something we have to catch up on, separate from any budget caps. We have to focus on ourselves."
Seidl can't solve the budget cap or find more sponsorship; that's Brown's job. What he can do is fix the team. And revamping the structure and securing two talented drivers – while Sainz is off to Ferrari for 2021, he'll be replaced by race winner Daniel Ricciardo – is just the start. Seidl and Brown also committed to building a new, state-of-the-art wind tunnel in Woking. It will sit on the site of an outdated old one that the team hasn't used for the past decade, instead hiring Toyota Motorsport's wind tunnel in Cologne, Germany.
Seidl was also the catalyst for another big change: the renewal of McLaren's ultra-successful engine partnership with Mercedes from next season onwards – a move that shows the change of philosophy within the team.
McLaren used the German firm's powertrains from 1996 until 2014, winning drivers' titles with Mika Häkkinen in 1998 and 1999 and Lewis Hamilton in 2008. For much of that period, it was effectively Stuttgart's works outfit, but when Mercedes bought its own team in 2010, McLaren became purely a customer, which sparked that disastrous switch to Honda.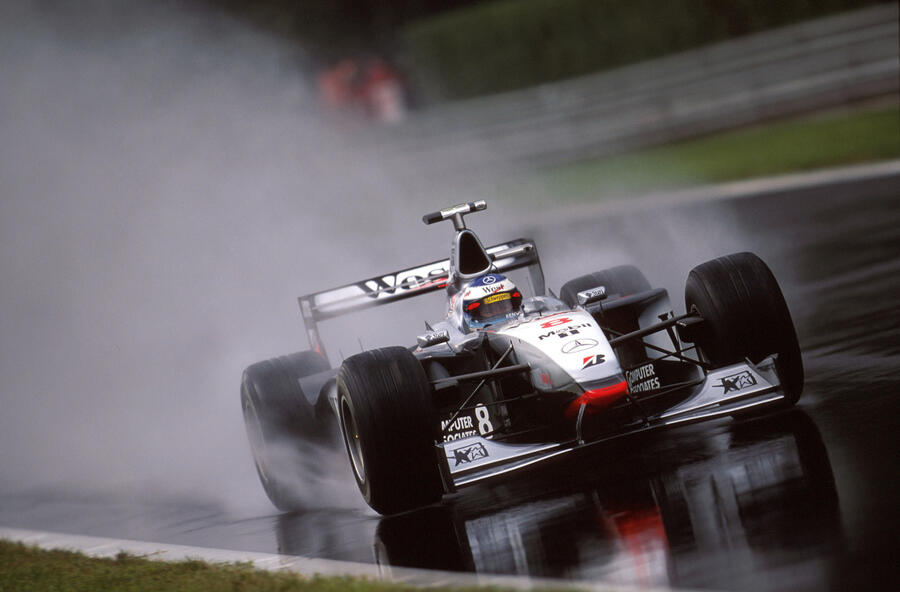 McLaren has run Renault engines for the past two seasons, and there's little doubt that Mercedes makes a better unit. With no prospect of a works engine deal, McLaren has accepted its new reality and done the best it can.
Signing the deal to start in 2021 also meant the switch would occur alongside F1's radical new rules package, designed to cut costs and improve the racing – and which McLaren believes could level the playing field and help it to take a step forward. So the plan was simple: consolidate progress this year and aim for a big leap next.
Now, of course, things aren't so simple. The F1 season is on hold, and instead of consolidating success, the concern is suddenly for the immediate future. Not racing means F1 teams aren't receiving sponsorship or television income; there are even fears that some may not survive post-pandemic. With an F1-wide factory shutdown in place, McLaren has furloughed a number of its staff.
But the shutdown hasn't just put McLaren's progress on pause: it's arguably setting it back. To cut costs, the new F1 rules package has been delayed until 2022, with teams agreeing to run their 2020 cars next season as well. McLaren will still switch to Mercedes engines and will only be allowed "absolutely necessary" changes to make the new power unit fit.
"It's no secret that we were pushing the new regulations for 2021," says Seidl. "But we have to face the reality of the crisis and accept the delay. We don't know if there will be any races in 2020 or the financial reality, so it makes sense.
"In terms of timing, it's clear the shift of the new regulations and the long shutdown now will cause some delays on our, let's say, recovery programme."
You can sense the frustration in Seidl, but his optimism remains. That's built on the progress made in the past year and a belief McLaren still has the ability to regain a place at the front of the grid. It just might take slightly longer than planned.
Off on the wrong foot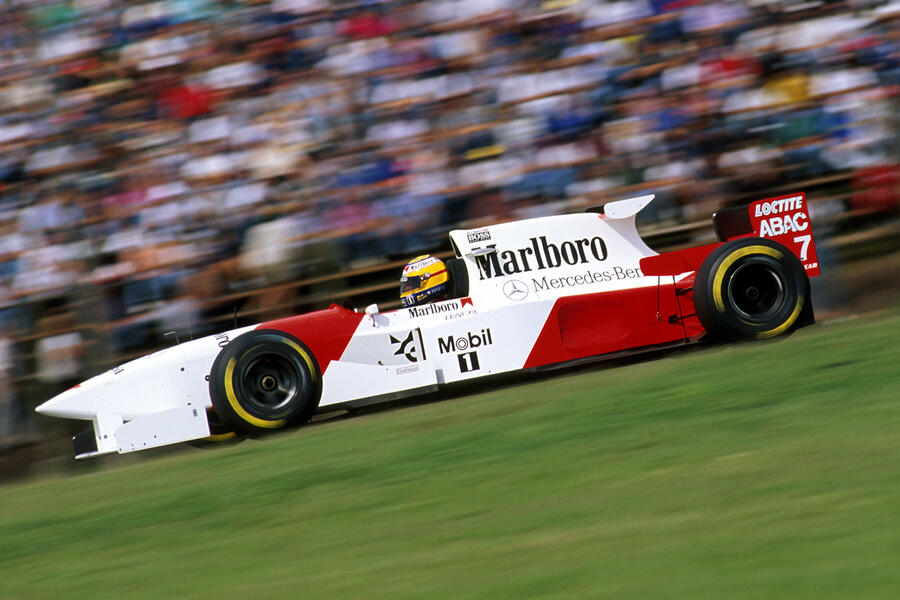 While the combination of McLaren and Mercedes is best remembered for the title glories of Mika Häkkinen and later Lewis Hamilton, the partnership didn't get off to a good start.
For 1995, McLaren snapped up 1992 champion Nigel Mansell to drive the radical MP4/10. But he couldn't fit in the slender cockpit so had to sit out the first two rounds while adjustments were made. His return lasted two races before he quit F1 for good due to the car's poor performance.
The odd-looking car was slow and the engine was unreliable. A series of mid-season upgrades helped, though, enabling Häkkinen to claim a stunning second in the penultimate race in Japan.
McLaren chases the American dream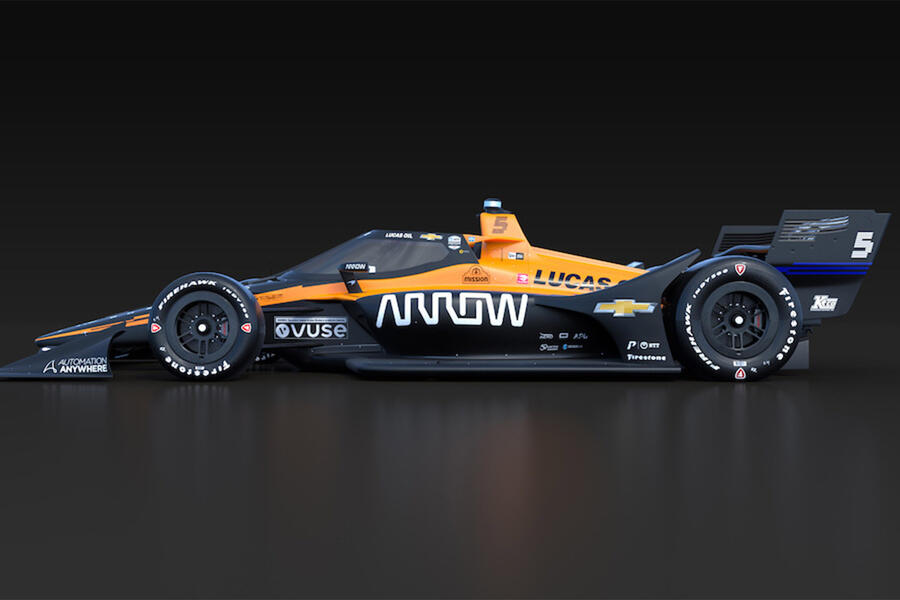 McLaren isn't just (not) racing in Formula 1 this year: having supported double F1 champion Fernando Alonso's entry in the Indianapolis 500 twice in recent years, it has now expanded full time into the Indycar series.
McLaren has partnered with Schmidt Peterson Motorsports to form Arrow McLaren SP, which will run in the F1 team's papaya colour scheme. The team has two promising young drivers in 20-year-old Mexican Patricio O'Ward and 23-year-old American Oliver Askew, with Alonso joining them for the Indy 500, currently scheduled for late August after being pushed back from its traditional May date.
The project should help Alonso and McLaren regain face after they failed to qualify for the race in a self-run one-off entry last year.
James Attwood