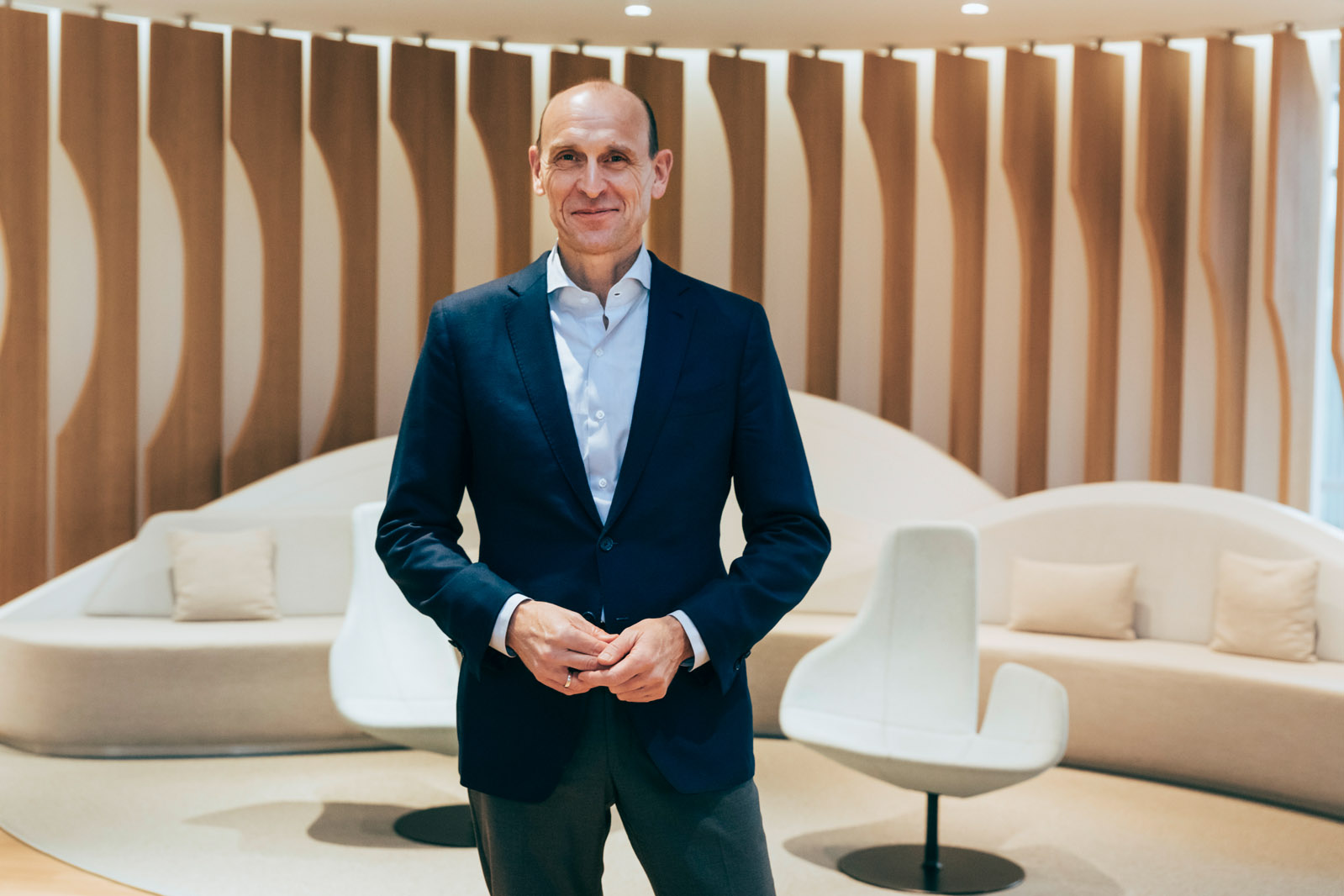 Brandstätter says that early EVs put people off because their limitations highlighted what customers "would miss" in terms of features, range and flexibility, but "the ID 4 has more space and is more versatile [than a similar-size ICE car], and with the range and increasing charging stations, you're not missing anything".
Arguably a bigger challenge than convincing customers to switch to electric cars is transforming Volkswagen's vast production network from a producer of ICE vehicles into a software-focused, carbon-neutral maker of high-tech EVs. Given the sheer scale of Volkswagen's operations, the amount of infrastructure, the number of employees and the strength of the unions, it's a massive undertaking.
"It is a challenge," admits Brandstätter when asked about pushing through the shift. "It's a huge change. We're talking about €14 billion [AUD$22 billion] in investments, with €13bn to electrify our product range and €1bn to create a zero-impact factory that's fully decarbonised.
"We started with our factory in Zwickau [the former home of the Golf where the ID 3 and ID 4 are now built] to transform one complete plant into an electric plant. We've now got two plants in China running and two more in Germany following: Hanover with the ID Buzz in 2022 and Emden with the Aero B [the production version of the ID Vizzion concept, due in 2023]. Year by year, we're launching one additional EV, which means we need to invest in transforming plants at the same time. It's hard work."
As with most established car makers, Volkswagen is working frantically to be seen as a leader in eco mobility, partly to battle the wave of ambitious new EV brands led by Tesla. But long-established firms producing ICE cars in vast numbers (Volkswagen is aiming for 70% of its sales in Europe to be of EVs by 2030, which still leaves room for plenty of ICE cars) face a challenge in selling their green credentials. And that's particularly true for Volkswagen, given its history.
Does Brandstätter agree that 'legacy' car makers have to work harder? "Of course," he says, before highlighting the progress Volkswagen has made, such as selling more than 30,000 wallbox chargers: "That means 30,000 charging stations in homes, and those people never need to think any more to go to a petrol station."
But Brandstätter isn't shy about highlighting that Volkswagen won't focus on EVs alone: "Some people drive long distances every day; London to Manchester, say. And those people may say 'for my individual mobility, I need a plug-in hybrid or a diesel', because for these profiles, still a diesel is a good solution, and also for the climate."
The bold changes Brandstätter is leading are about setting up Volkswagen for the future and ensuring that it remains relevant as the industry is transformed by electrification and tech. It's a move designed to ensure Volkswagen can thrive in competition with long-standing car-making rivals, bold EV start-ups and software and tech firms that are looking to break into the car industry.
So, who is Volkswagen's biggest rival these days? "We've always had competition in the automotive industry," says Brandstätter. "Now new players are coming in, and they have capabilities in software – but they have to learn to build cars. We can build cars at scale fast around the world, but we have to train our organisation in software engineering. So let's see who wins. We're prepared for that race."
A software firm committed to achieving carbon-neutrality doesn't sound like the Volkswagen we know. But Brandstätter insists that while the brand is changing, what it stands for is not.
"We take climate change seriously, because we're convinced that only with e-mobility can we achieve a positive climate impact," he explains. "Since we launched the Beetle, Volkswagen has stood for individual mobility. It has forever been in our DNA to deliver affordable, individual mobility. Despite climate change, we want to keep that for society, and the ID family is our answer."
Volkswagen's new way of working
Volkswagen's shift to focus on electric and digital technology will fundamentally change the way that it develops and builds cars.
"A wheel stays a wheel and a seat stays a seat," says Thomas Ulbrich, who was named development boss earlier this year, "but the principles of how to develop a car will change from being hardware-led with a software influence to software-led with a hardware influence."
That shift doesn't quite require Volkswagen's engineers to develop new skills, however, as Ulbrich says: "You had to stay curious for new technologies and open to what will come."
Volkswagen has started 'agile' project development, pioneered with the ID model family, with smaller groups working to develop new tech more quickly. That includes the Project Artemis team working on Volkswagen's future flagship.
"In the future, you will develop the software and bring the car around it," explained Ulbrich. "Software has much faster evolution loops than hardware. So the hardware is the base, but it has to be flexible, because with software, we don't yet know what the opportunities are for tomorrow."
Who is Ralf Brandstatter?
Ralf Brandstätter first joined Volkswagen to train as a shopfitter at its factory in his native Brunswick, before going on to study industrial engineering. He joined the company full time in 1993, working on international projects in the procurement division, and later became an assistant to the board of management. In 1998, he was given responsibility for metal procurement for chassis and powertrain components, and in 2005 he switched to become head of components in Spain. A stint as Seat's purchasing boss followed before he became head of Volkswagen Group procurement in 2010. He joined the Volkswagen brand board in 2015 and was made chief operating officer in 2018, before being promoted to his current role last year.
James Attwood