Q&A: GMA founder and CEO Gordon Murray
Gordon Murray speaks about the new T33, which has already sold out, and what's next for the unique supercar maker.
The T33 is close in size and shape to the T50, so what's its special purpose?
"It's designed to be a somewhat more practical car than the T50, which will always be our flagship. If you can have only one supercar, the T33 is designed to be the one you should have.
"Our research among potential owners already shows us that around 85% will use their cars for daily driving, which is why we've given it practical stuff like good luggage capacity and a long cruising range."
You haven't yet shown the T33's interior. What's it like?
The T33 adheres very much to Gordon Murray Design principles: exquisite but very simple, driver-focused design. It will be all analogue: no touchscreens, top-quality machined-aluminium rotary controls for all important functions and every switch floodlit, as backlighting is confusing. We're not even having steering column stalks, because we prefer thumb buttons on the steering wheel spokes."
You've said the T33 is influenced by your favourite 1960s cars. Is there a risk of copying them too closely?
"I don't think so. The T33 and T50 together have a genuine GMA family look that's quite different from others. But many of the greatest 1960s and 1970s cars were styled by engineers who weren't as governed by rules as we are today. They could do the purest, most efficient designs. If we're clever, we can do it too."
Do you think modern supercar design has become overcomplicated?
"Yes. Many modern cars are brutal and cluttered, as if the designers are just trying too hard. What's the point in covering your car with louvres, wings, fins and ducts if you don't need them? We're going the opposite way, and our buyers tell us they like it."
You've made very little of the T33's performance figures, even though they're bound to be fantastic. Why is that?
"We aren't bothering to chase trends or headline performance figures with our cars. I really don't care whether the car's 0-60mph time is 2.9 or 3.1sec or if it will do 210 or 215mph. Our buyers don't care either. We're not chasing sales and we never will. The beauty of simplicity is the key to our cars."
Plans for new GMA headquarters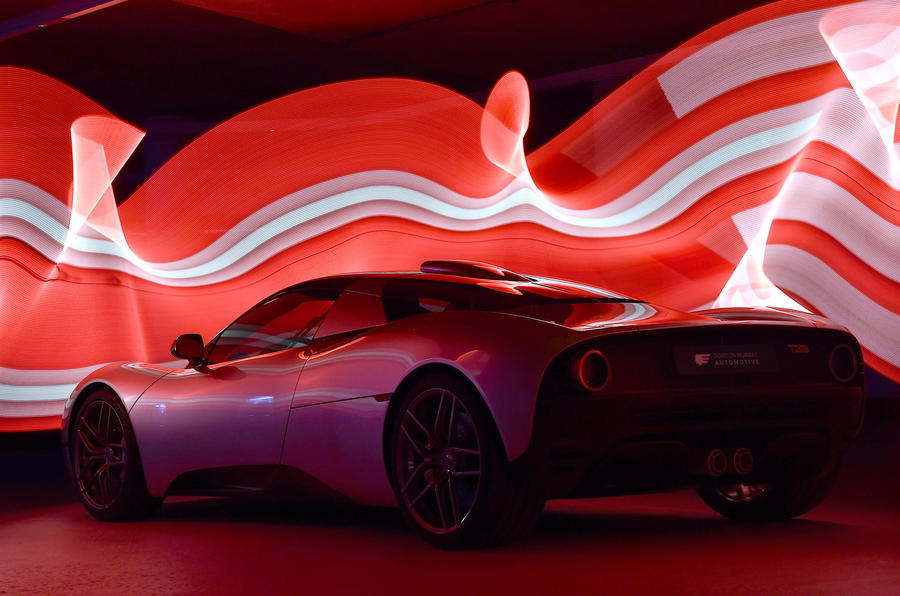 The T33 will be the first car to be manufactured at Gordon Murray Automotive's new global headquarters in Windlesham, Surrey – a 54- acre site formerly occupied by the defunct
Murray has a £50 million (AUD$95m) plan to revitalise and extend its buildings to house car manufacturing facilities, a heritage garage, a complex of engineering and design offices and a tech campus to introduce recruits into the high-tech car business. New customers will also visit the site to configure, view and collect their cars.
There's even space and planning permission for a small test track (around 700 metres) needed for shaking down newly built cars.
GMA expects to create around 100 new jobs at Windlesham once conversion of the 12,000sqm complex, comprising three buildings, is finished, hopefully by 2024.
However, it plans to retain its existing buildings at Dunsfold, near Guildford, as the manufacturing base for its T50 and T50S flagships.
Steve Cropley