Jeep Australia has announced three unique accessories to increase the versatility, presence, and practicality of the Gladiator ute.
Jeep's Gladiator dual-cab ute can be further enhanced with three new locally-developed accessories.
Available for both new and existing customers, the accessories can be ordered directly from one of Jeep's 60 dealers around Australia, with the option to buy the soft or hard tub cover by itself or in combination with the new black sports bar.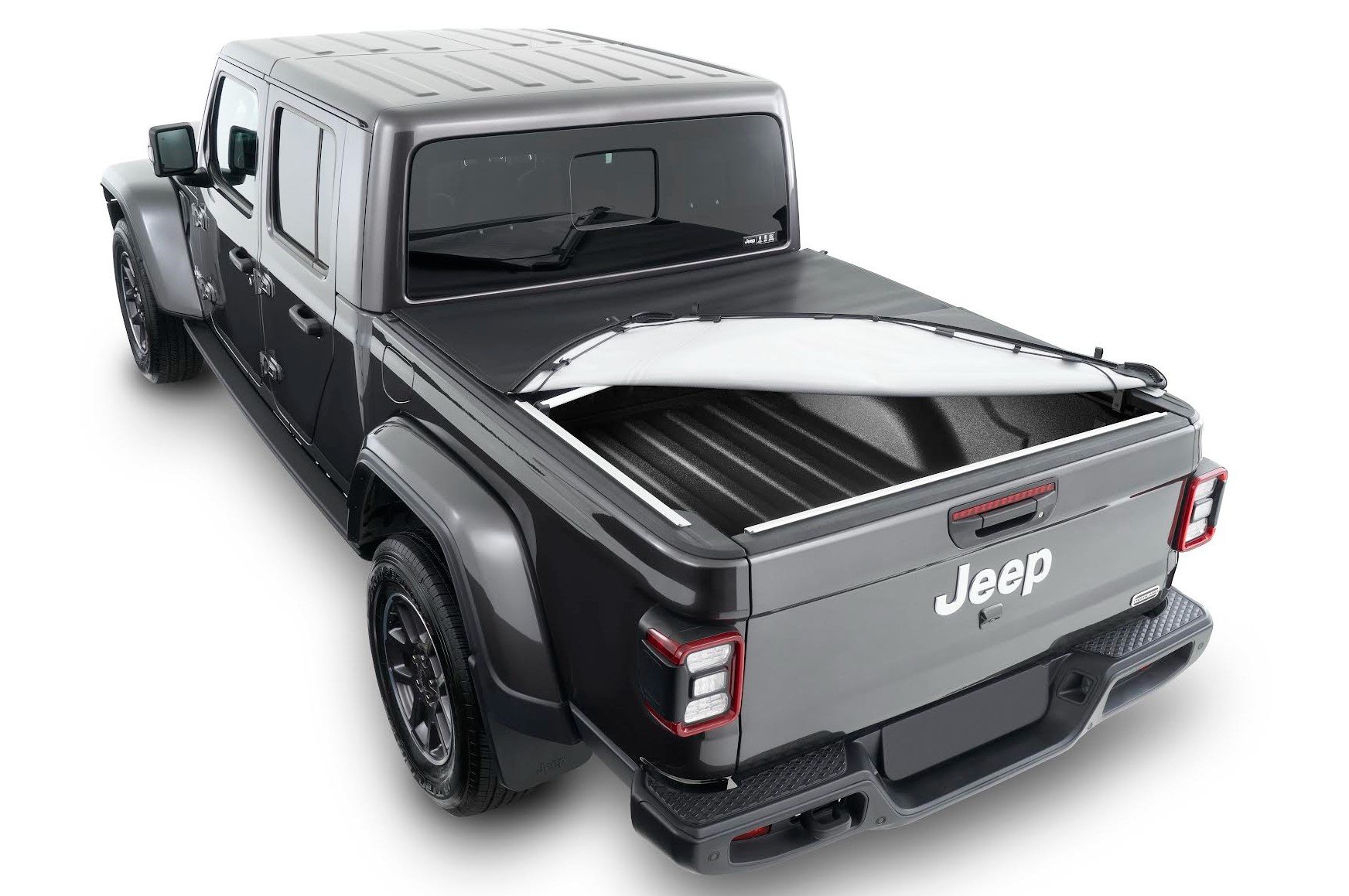 The sports bar is powder coated in matt black for a durable finish, according to Jeep, and beyond being an extra anchor point in the tub, it can be used to mount various other accessories such as light bars and antennas.
Partnered with the soft tonneau cover, the pair cost $2424. Individually, the soft tonneau can be purchased for $935. The soft cover is designed to accommodate the sports bar (where applicable) and has "excellent water management and ease of installation in mind." Underneath is an adjustable tension and bungee system for accommodating different size cargo.
The electrically operated Gladiator RollTrac hardcover uses black powder-coated aluminium slats and is operated by buttons located on either side of the rear corners of the cargo box, either opening, closing, or pausing the position of the cover at the desired spot. There is also an anti-pinch and jam function to stop the roller cover if it detects an object in the way.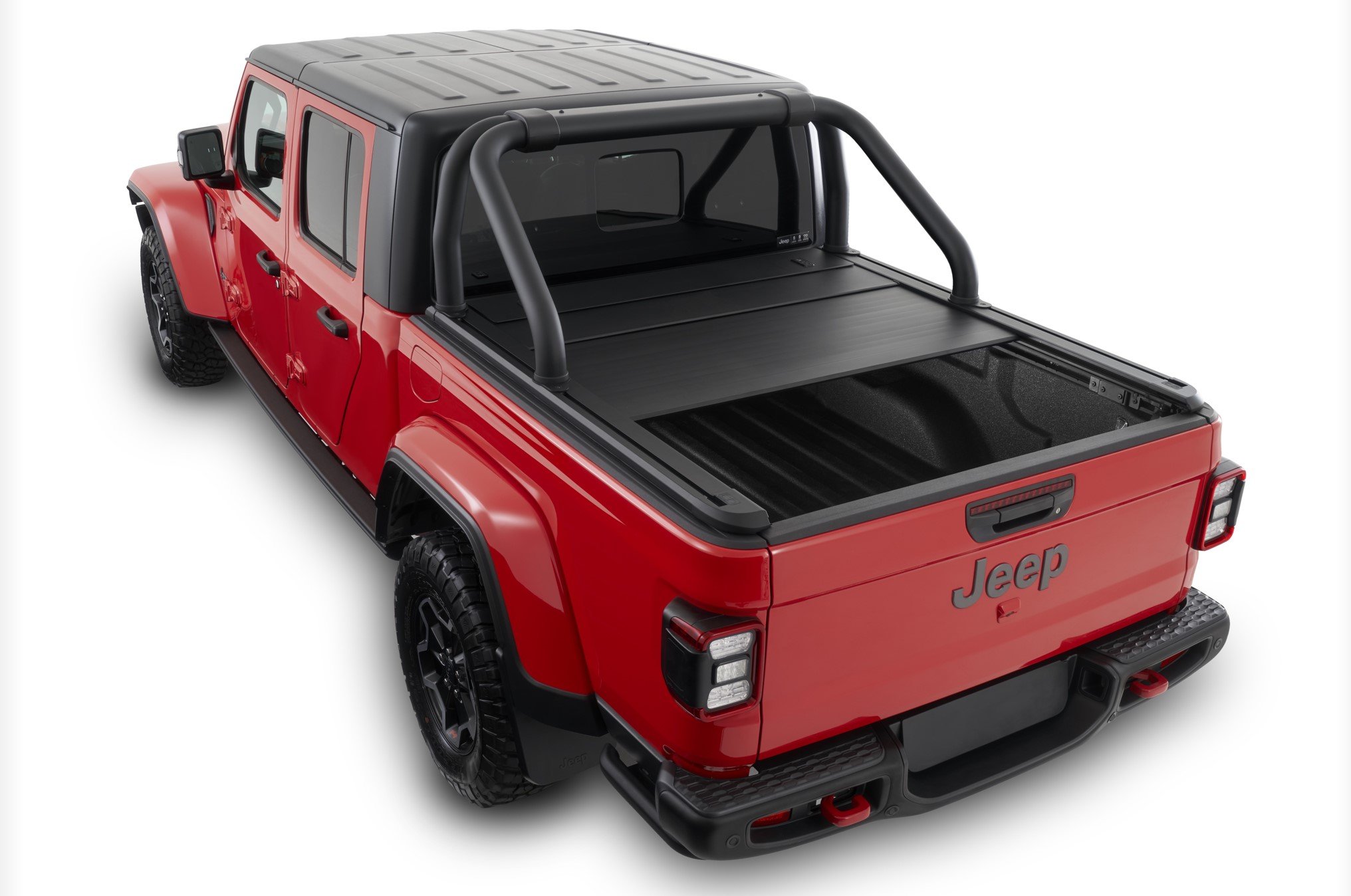 Like the soft cover, the hardcover can be purchased with the sports bar and is designed around it. Pricing for both is $5351, or $4617 for just the electric hardcover.
The RollTrac wiring system is integrated into the vehicle's electrical harness which has factory waterproof connectors and body grommets, and again Jeep says the cover is optimized for weatherproofing and run-off water management.
Included with the hardcover is a separate lockable storage box located at the front of the RollTrac unit for quick access to gear such as a recovery kit.
"This is a great opportunity for our customers to simply and easily accessorise our hugely capable Gladiator ute with these practical personalisation options,"said Stephen Lester, Director of Aftersales and Customer Experience at Stellantis Australia.
"Now even more owners in the thriving Jeep community can fully embrace the 'Live like a Gladiator' mantra and put their own mark on their vehicle."
2022 Jeep Gladiator cover and sports bar pricing
Gladiator Soft Tonneau Cover – $935
Gladiator Sports Bar & Soft Tonneau Cover – $2424
Gladiator RollTrac Tonneau Cover – $4617
Gladiator Sports Bar & RollTrac Tonneau Cover – $5351
Alex Rae