Kia designer tells us a ute would fit very well in the portfolio.
Kia Australia and even its parent company Hyundai have previously spoken about a dual-cab ute product for our market and that it is a desirable product. But we've been hearing that for years now.
"We've been very detailed in our request of what a competitive pickup for us would look like," a spokesperson said back in 2019.
However, now it seems that it isn't just an Australian-made pipedream and a global ute could be launching as early as next year. Kia's senior vice president and head of design, Karim Habib, told our European colleagues this week that a ute is desirable and there is an opening.
"I'd welcome it with open arms," he said. "It would fit with our portfolio and the brand."
It is likely to be a mid-size pick-up targetted as the US which would be adapted to Australia, similar to the likes of the Toyota Tecoma or Nissan Frontier, and much like the Ford Ranger, which is apparently the rival Kia has described internally. We've rendered above what a US-style Kia ute might look like.
"In the pickup market in the US, there is a huge amount of loyalty to existing brands," Habib continued.
"But there are also new things opening up. So maybe there is room for another brand."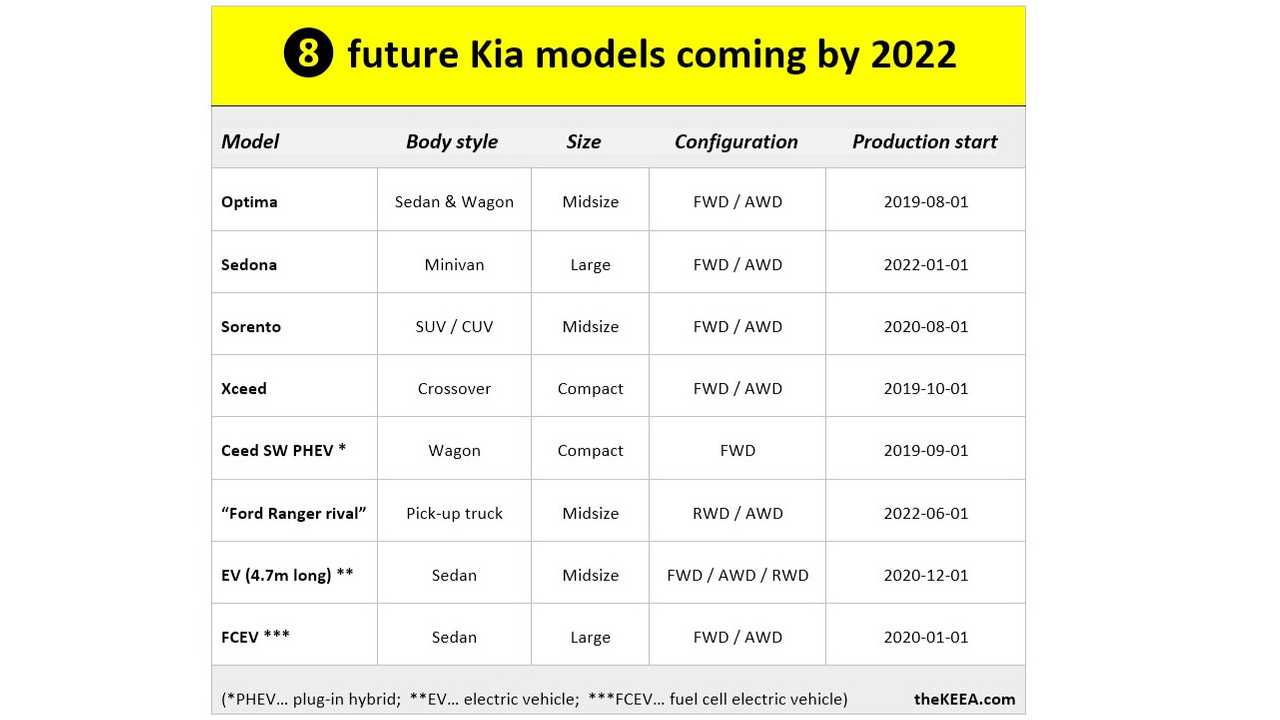 According to leaked future model plans published at theKEEA (above), there is a 'Ford Ranger Rival' slated for 2022. It will apparently have both rear and all-wheel drive options, and we've previously been told that Australia is pushing for a diesel engine to be competive in this market. The Genesis 3.0-litre twin-turbo diesel V6 shows great potential as a circa 200kW and 600Nm headline powerhorse.
If indeed this is true, we expect to begin hearing more rumours soon, and just in time to tackle Ford's all-new generation Ranger and new Raptor.