Even before the opening round of this year's FIA World Endurance Championship in Portugal on 4 April, it's tempting to call the new hypercar era a smash hit. Why? Well, Toyota, for starters. Alpine, sort of. Peugeot, at least from next year. Later, Audi and Porsche. Honda (via Acura), too. And very definitely not forgetting Ferrari.
Given that Toyota has spent the past three years competing against a bunch of well-intentioned privateers in the ailing, expensive LMP1 prototype class, the promised influx of manufacturers is testimony to the new hypercar regulations. The promise of lower costs, a level playing field, an arena to showcase new technology and the chance to compete in the iconic Le Mans 24 Hours is a winning combination.
The appeal is simple: every manufacturer will head to Le Mans knowing that, if they perform well, they should have a chance of victory. The rules themselves aren't so simple, and there have been significant changes along the way as various authorities and manufacturers have had their input. The result is two similar-but-different packages: the WEC's Le Mans Hypercar (LMH) rules and, from next year, the US-based IMSA Sportscar Championship's Le Mans Daytona Hybrid (LMDh) formula. And, for 2021 at least, old LMP1 cars are allowed to compete, albeit with their performance pegged back.
How will it work?
The agreement between the various rules organisers (motorsport's governing body, the FIA; Le Mans' organiser, the ACO; and North America's sports car racing sanctioning body, IMSA) has been key to ensuring that the two new rules packages converge. Essentially, LMH and LMDh take different routes to the same outcome.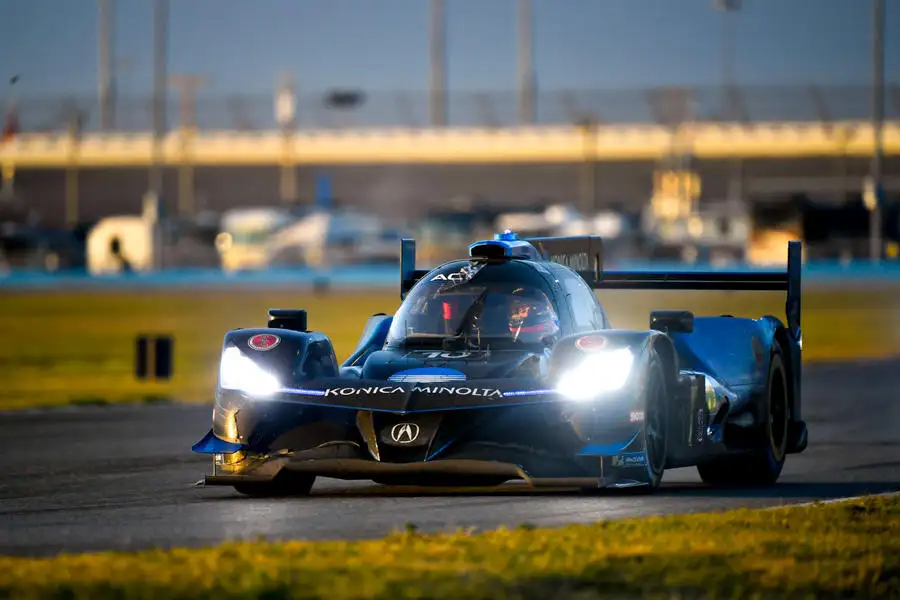 In both classes, peak power output is pegged at 500kW. Cars in both classes must be of an identical size and weight, while achieving a set downforce-to-drag ratio and strict controls on aerodynamic development, while ensuring that manufacturers are free to add styling touches to certain areas of bodywork.
The goal is to produce cars that lap Le Mans' 13.62-kilometre Circuit de la Sarthe in around 3min 30sec – about 10 seconds slower than a current LMP1 car – while cutting costs and increasing competition. To ensure that, a Balance of Performance (BoP) formula will be employed – similar to that used in the GTE Pro class – to level the pace of each hypercar.
But while every LMH and LMDh car will theoretically be capable of the same pace and performance, the various rules still allow for vast differences and, vitally, creativity.
Le Mans hypercar
The LMP1 prototype regulations date back to 1992. At their core, they offered manufacturers powertrain and technology freedom that was absent from other top-level racing. As a result, manufacturers used LMP1 to showcase new technology, and in its final decade the focus shifted to highly sophisticated hybrid powertrains. It therefore became hugely expensive, leaving privateers unable to compete and prompting an exodus of road-car makers until, from 2018, only Toyota remained.
The aim of the hypercar rules is to cut costs while still allowing manufacturers to use advanced, road-relevant technology.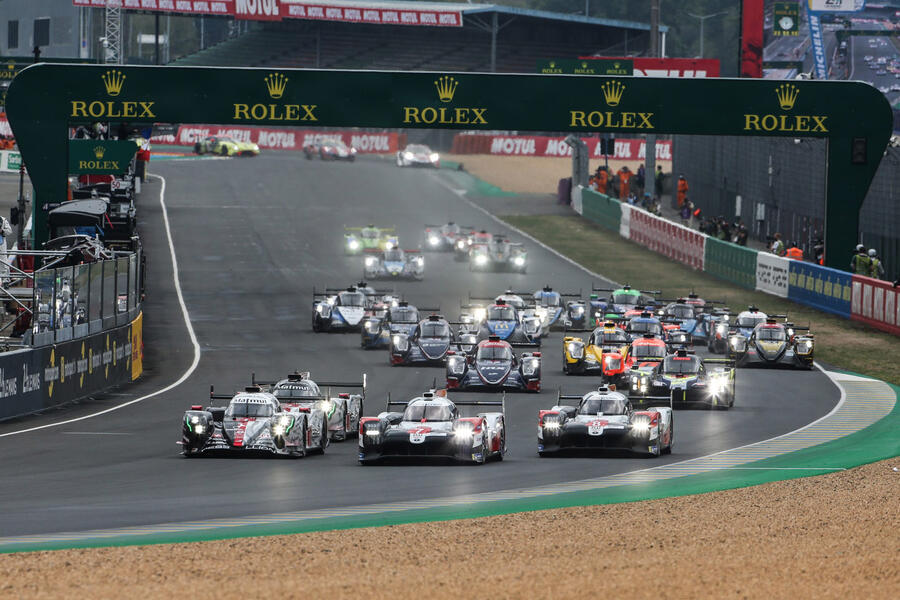 "There has been not only a regulation change but a regulation principal change," says Toyota technical chief Pascal Vasselon. "In LMP1, the regulations were prescriptive, so we were told 'don't do this, don't do that'. In LMH, we have a performance target: we can do what we want, but you have to fit into a very precise performance window."
The rules actually allow for two basic types of hypercar. The first are bespoke racing prototypes, including 2021 machines from Toyota and US low-volume specialist Scuderia Cameron Glickenhaus, plus future cars from Peugeot and Ferrari. Cars based on road-going hypercars are also allowed – although after Aston Martin canned its plan to race the Valkyrie in favour of a Formula 1 entry, none of these are in the works.
The dimensions of the hypercars are set and there are controls on key bodywork areas, with development not allowed. Cars must send the power from their combustion engine to their rear wheels, but they can fit an electric motor of up to 200kW for driving the front axle to enable four-wheel drive. Entries based on road-legal hypercars must retain the hybrid layout of the original.
To level performance with the rear-driven LMDh cars, LMH cars will be unable to deploy hybrid power below 120km/h in the dry (a wet-weather speed has yet to be finalised).
Otherwise, the powertrain rules are open, giving manufacturers the freedom to develop the ICE and hybrid units with whatever technology they wish, resulting in some variety. For instance, Toyota's GR010 Hybrid uses a 500kW twin-turbocharged 3.6-litre V6, while Peugeot's car will use a 500kW twin-turbocharged 2.6-litre V6. Both feature a 200kW electric motor – and, yes, that means their total output exceeds the 500kW limit: the drivetrains will automatically balance output from the two sources to maximise efficiency. In contrast, Glickenhaus's 007 will use a non-hybridised twin-turbo 3.5-litre V8.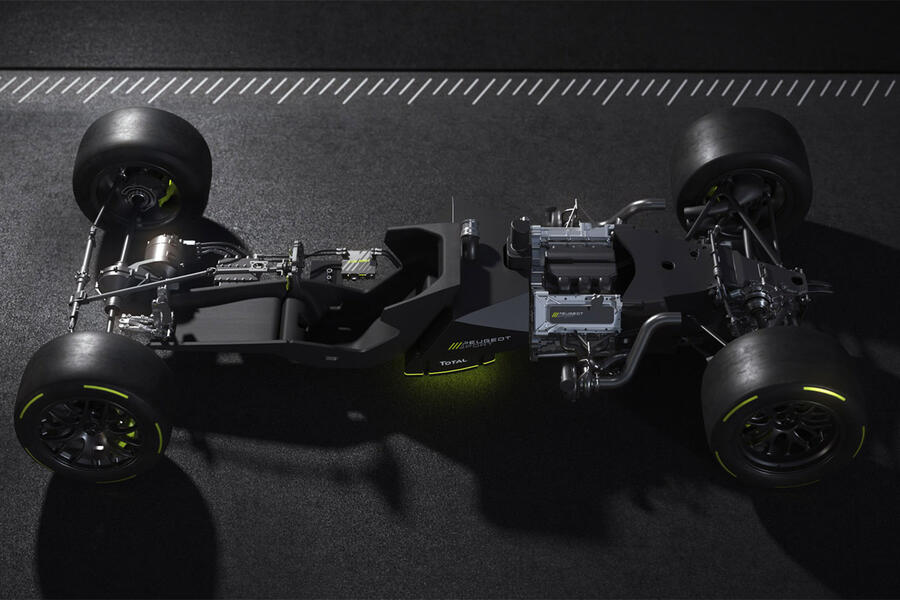 Despite the demise of the LMP1 class being largely a result of rising budgets, the LMH rules don't include any form of cost controls. The need to be within a performance window and the use of BoP should make that unnecessary by ensuring that an advantage can't be bought.
Le Mans Daytona hybrid
When they first appear in 2022, the LMDh cars should look and perform close to LMH machines – but their underpinnings are based on fundamental philosophical differences. Those are rooted in the American IMSA Sportscar Championship, which has long favoured rules that control costs and keep the competition close.
LMDh cars will replace the current Daytona Prototype International (DPi) cars – bespoke racing machines built around modified LMP2 chassis that teams must purchase from an approved constructor.
That rule continues with LMDh: all entrants must buy a chassis from Dallara, Ligier, Multimatic or Oreca. As with LMH, aerodynamics will be largely set, with teams given styling freedom in certain non-performance areas. As with LMH, teams can develop their own combustion engines – although for LMDh cars, the output of these is fixed to 470kW. All cars then feature a spec hybrid element comprising a motor and battery that produces 50kW. All of the power is sent to the rear wheels.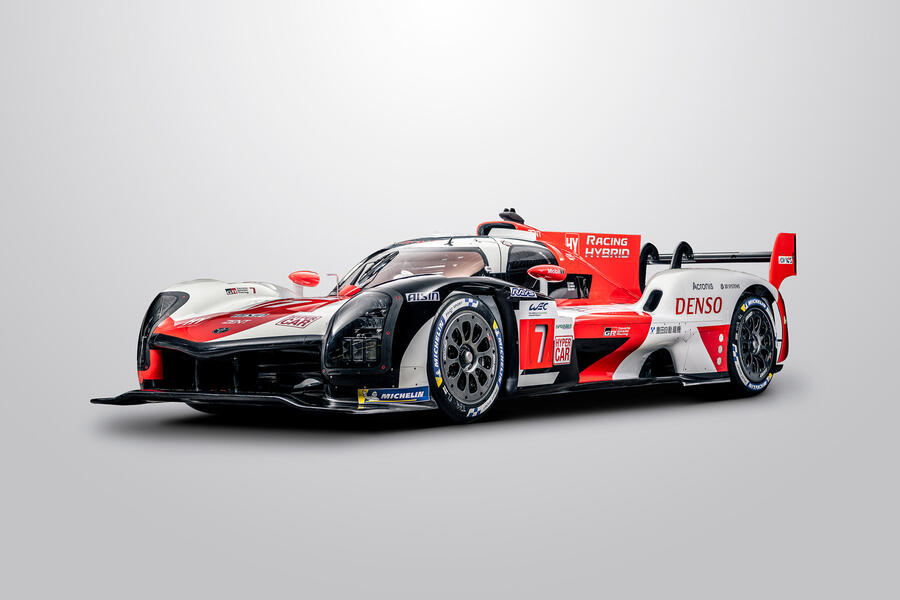 The mandatory use of a spec chassis and hybrid system makes LMDh cars hugely cost-effective: a car minus its engine should cost around US$1.1 million (Circa AUD$1.55 million). That relatively low price for the ability to race in IMSA's marquee Daytona 24 Hours and Sebring 12 Hours races, as well as the Le Mans 24 Hours, was the appeal for Porsche, which has chosen LMDh as the route for its return to Le Mans in 2023.
"It allows us to fight for overall victories with a hybrid system at the Le Mans, Daytona and Sebring classics without breaking the bank," says Porsche boss Oliver Blume.
Q&A Pascal Vasselon, technical director, Toyota Gazoo Racing
The hypercar rules have changed substantially since they were announced in 2018. How did that affect the development process?
"It has been a rollercoaster. In terms of engines, we were targeting 593kW and then were asked to reduce that to 500kW, and there have been lots of other changes. It has been a challenge: one of the very few positives of the pandemic is that the first race for the hypercar rules went from September 2020 to March 2021. That made the build of the car a lot more realistic."
Did your experience with the TS050 Hybrid LMP1 car help you with the hypercar rules?
"Even though the regulations went in a very different way in key areas, we made use of our past experience and knowledge. We've used the same processes, just reset the targets. When it comes to developing areas like the chassis or suspension, we did it in the same way; it's just that the targets are different."
How do you balance chasing pace while knowing there will be Balance of Performance measures used?
"It's a different exercise. It's true that, until now, we've always been pushing for maximum performance, so now we will have to approach it a bit differently. We're in the process of working out what it will take to consistently perform in a Balance of Performance series."
Has it been easier to develop your new car since the hypercar rules were made less complicated?
"The cars are less complex in some areas, but in some ways it's a bit more complex in others, because we have to arrange the systems to maximise the new regulations."
James Attwood