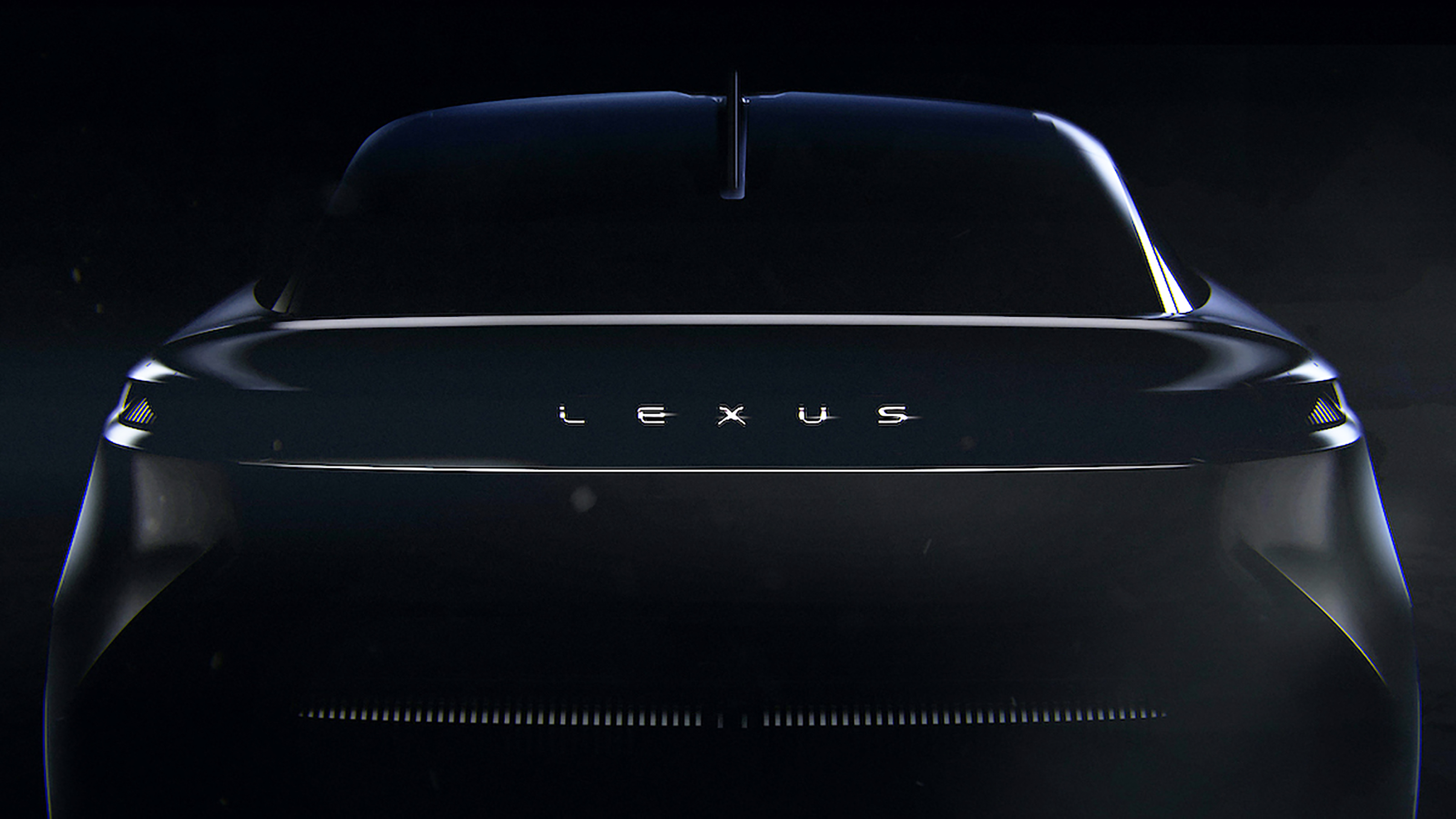 Lexus has issued another teaser image of an upcoming pure electric SUV that will be positioned as a premium alternative to as yet unrevealed Toyota BZ, sharing a handful of its angular styling cues and the same e-TNGA platform.
With the 2021 Geneva Motor Show being cancelled due to the coronavirus pandemic, we're not expecting Lexus to unveil the car until later this year, and the firm will probably do so in close-to-production concept form. The finished product should reach the UK market next year, as a rival for the Volkswagen ID.4 and Mercedes EQC.
This shadowy teaser image provides our first official look at the car's rear. Most notably, the firm looks set to introduce a new double-bubble style roof, separated with a shark-fin antenna. There's also what seems to be a full-width LED light bar and, in place of the usual company logo, the Lexus badge has been spelled out across the car's tailgate.
Lexus's previous teaser image hinted that the car's front end will share the same design as the LF-30 concept revealed at the 2019 Tokyo Motor Show. There's an illuminated badge (which would almost certainly be removed for European markets) and an aggressive bonnet lip over what appears to be a typically complex spindle grille.
Lexus hasn't released any official information on the SUV's powertrain, but we expect it'll be the first Lexus model to use the company's new DIRECT4 electric technology, developed separately to the system destined for the Toyota BZ. As the name suggests, the system features an electric motor on each axle, providing the car with four-wheel drive.
The motors will be controlled by sophisticated hardware and software that can split the powertrain's torque between the front and rear axles depending on the road conditions and the driver's input. But, despite the performance potential, Lexus says that the system has been engineered primarily for "quietness and comfort."
Speaking on the firm's approach to EV design, Koichi Suga, the general manager of Lexus's Design Division said: "Design is not only about styling. It's also based on engineering and expressing it as a shape. People said Lexus had no face but after lots of trial and error, the spindle grille shape became the unique, functional expression of Lexus."
"But with electrification, the engine cooling radiator is eliminated. So making something new with our designs, something never seen before. I think it's a chance to express our unique designs."
Luke Wilkinson