We've heard it all before, but Maserati's blueprint for rejuvenation really does seem credible this time
Maserati's grand five-year product plan was revealed at brain-scrambling speed in a dizzying series of slides. There were new products and bold promises, headlined by a 200mph sports car, a sub-brand for electric motors and a small SUV. It was all hugely ambitious, with bosses vowing to boost sales, add prestige and generally return the brand to greatness.
Skip forward to today and little of that product plan, announced at the Fiat Chrysler Automobiles Capital Markets Day event in 2018, survives. Neither the sports car, the Alfieri, nor the EV powertrain line, Maserati Blue, ever materialised.
In the intervening 24 months, new management has swept in at both FCA and Maserati. A new five-year product plan has been developed for Maserati, and that plan was recently revealed to the world at the brand's Modena headquarters. After a grand evening event featuring lights, music, drummers and a choir to showcase its new halo model, the MC20, the big news came the following day.
The grand five-year product plan was revealed at brain-scrambling speed in a dizzying series of slides. There were new products and bold promises, headlined by a 200mph sports car, a sub-brand for EV motors and a small SUV (as one of 13 new models due in the next five years). It was all hugely ambitious, with bosses vowing to boost sales, add prestige and generally return the brand to greatness.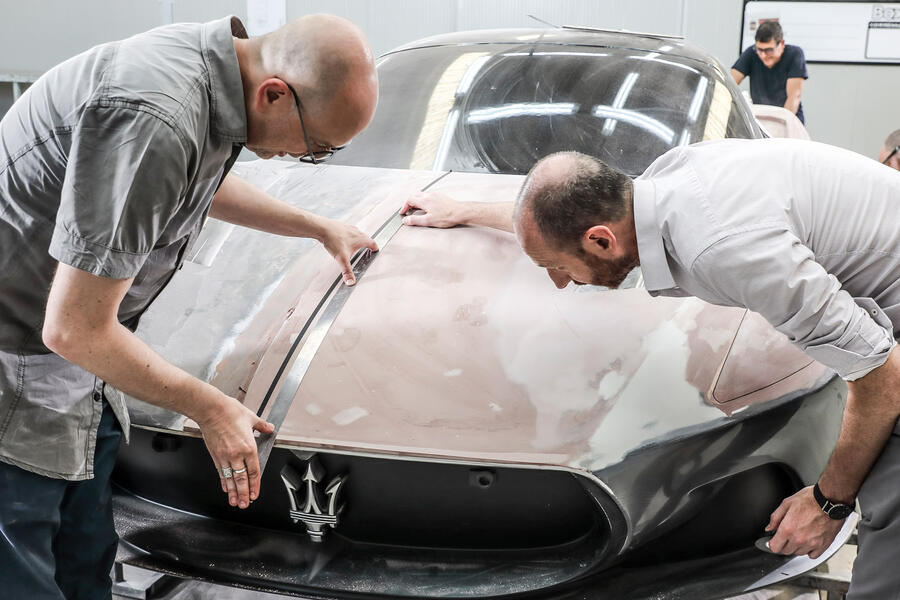 Why should we believe it this time? After all, even FCA boss Mike Manley acknowledges that Maserati's long history of undelivered promises, stretching back long before 2018, makes it easy to be sceptical. "The world is absolutely full of sceptics, particularly if they've been proven right through mis-step or mis-actions in the past, because then they become prophets," he says. "I'll tell you what we've done wrong in the past: Maserati does well when it launches new radical products, but in the luxury arena, if you launch and leave, the decay of that product is pretty quick. You have to have a well thought through plan that's funded and includes proper lifecycle management of vehicles.
"The plan we have shown now is full of focus. Absolutely no part of Maserati has been left untouched. We've got a clear plan of launching vehicles basically every year."
Manley became head of FCA after Sergio Marchionne died in 2018 and last July appointed Davide Grasso to head up Maserati. Although Grasso was born in Turin, the heart of Italy's car industry, he was an intriguing outside hire, having spent the previous 12 years working for Nike, serving as the sports gear firm's chief marketing officer and, more recently, as head of the Converse shoe brand.
While Grasso lacks car industry experience, he knows the value of a brand and how to deliver on a promise. And, in his view, the difference in Maserati's 2020 product plan is that it wasn't delivered as promises alone. It was accompanied by a major restructuring of senior staff and there was evidence of the models and technology that will underpin Maserati's future.
The company's 'Time to be Audacious' event included the launch of the MC20 supercar and the new V6 Nettuno engine that powers it, along with a showcase of the Maserati Innovation Lab, where the new Folgore line of 800V tri-motor electric powertrains, the Grecale small SUV and the forthcoming Granturismo EV are all being honed.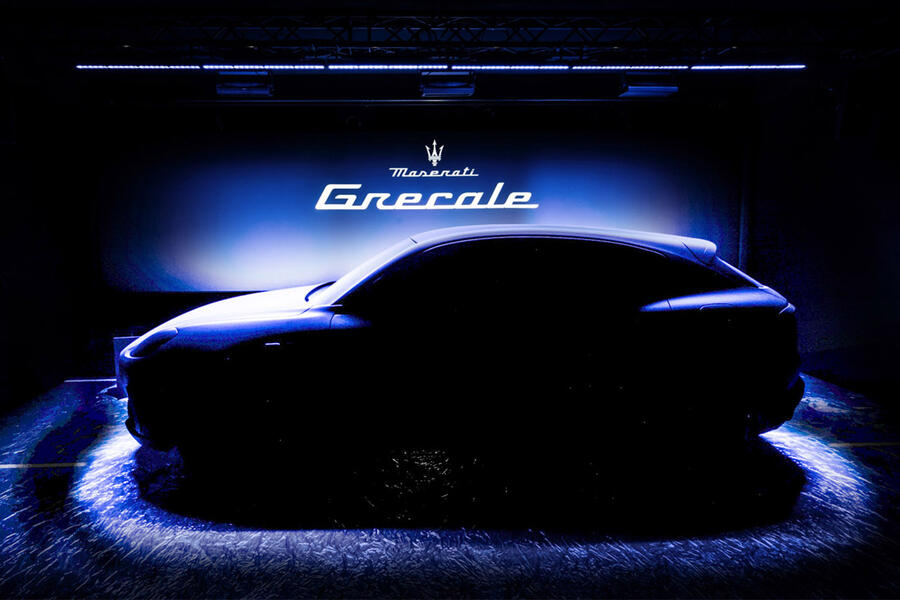 "These are tangible elements," says Grasso. "Things you can touch and feel and see will bring Maserati back to where it belongs, which is a symbol of Italian excellence in the world, through consistency and sustained efforts.
"There's more to come, but we have the team and you've heard the investment and the commitment and seen the long-range plan. We're putting in place all the steps required to deliver on our promises because, at the end of the day, a brand is a promise."
As car brands go, Maserati promises more than most, with a heritage built on both road and track stretching back more than a century. But in recent years, that heritage and the promises embedded within it have been unfulfilled by middling products. Grasso's challenge is to convince people that Maserati isn't just a historic car brand but one that can thrive in the current age – and in the forthcoming electric era.
Grasso says his strategy "all starts with the consumer and requires sustained and consistent effort in establishing us at the heart of what the consumer wants". He adds: "The ingredients are the same for everybody who wants to play in this space: luxury, performance, innovation and quality. It's more about the how: the way you combine them.
"How do we create and shape the brand to be different? It's about being powered by passion, which was a key element in our founding, by five brothers with passion. There's a space for us to uniquely combine culture, technology and performance and translate that in an understandable language that's also captivating."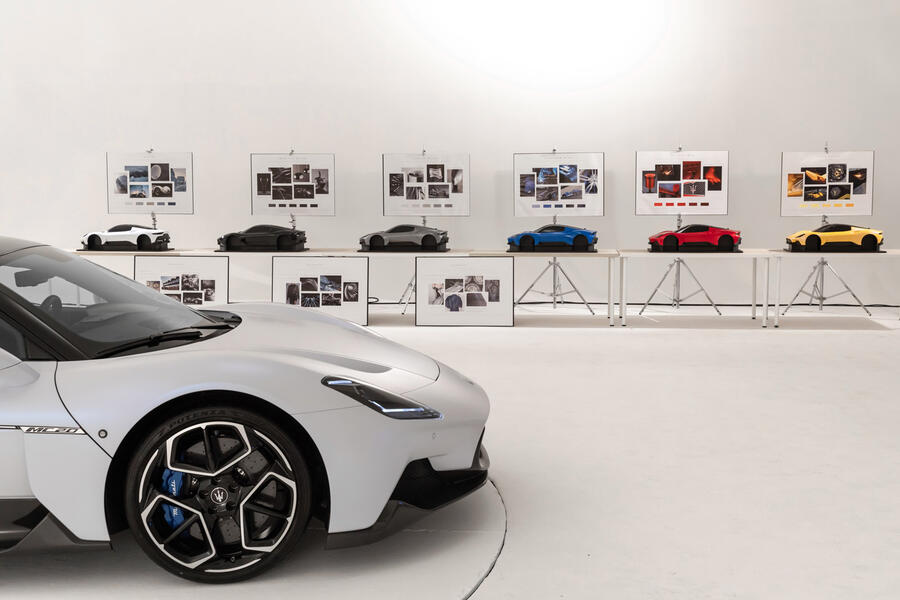 When you delve into the details, much of Maserati's 2018 product plan has survived in the 2020 version. The EV powertrain may be called Folgore instead of Maserati Blue (a definite upgrade in our view), but it maintains the 800V tri-motor design laid out two years ago. There's a major difference on the combustion engine side, however: back then, Maserati's strategy was based on continued use of Ferrari powerplants, but since the Maranello firm was divested by FCA, the plan includes Modena building its own engines again. That will start with the Nettuno V6, which will first appear in the MC20 and eventually be offered in every Maserati model.
The split with Maranello has aided Maserati in another way, too. Whereas it was once awkwardly sandwiched between Alfa Romeo and Ferrari, it now undisputedly sits atop the hierarchy of FCA brands.
While Manley insists the change in Ferrari's status "hasn't changed my belief in what Maserati should be and is more than capable of becoming", he adds: "It went obviously from the secondary sister brand of Ferrari to our primary luxury brand. But I always knew Maserati would be very special if it were given the right resources and assets."
Exhibit A of that is the MC20, a supercar that puts Maserati firmly back into Ferrari's territory. And it's the machine that Grasso believes will make people believe in the promise of Maserati again.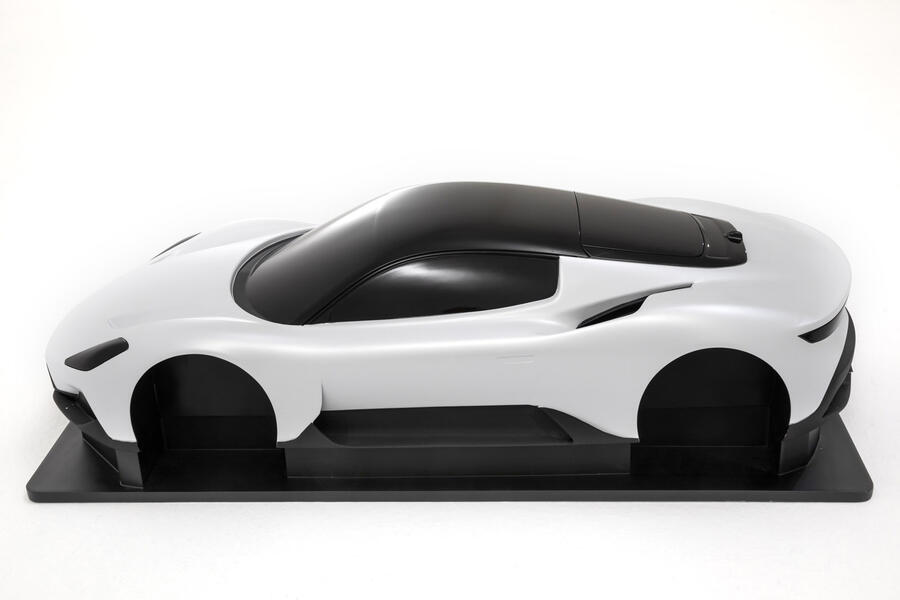 "You need to have something that pulls up the tempo," he says. "You need the crown jewel, the shiny object. But it can't be something just to be noticed, because then it becomes crass and not on-brand. This car goes back to the roots of the brand, which was born on the circuit to go to the road, so it's absolutely aligned with the DNA of the brand.
"Not everyone will want this car, but you can [also] have the Maserati experience driving an SUV, because there are elements of the brand that will be absolutely consistent."
Finding a way to credibly link supercar and SUV is key because, while the MC20 is the halo car, it's the Grecale that will be at the heart of Maserati's revival. It will sit underneath the existing Levante, and the firm believes the two SUVs will account for the bulk of its sales.
The Grecale will be based on the Alfa Romeo Stelvio and built on the same production line, but Maserati is adamant that there will be key differences in their styling, how they behave dynamically and their technical make-up. The Nettuno will be offered in the Grecale but won't reach Alfa Romeo for several years.
Even so, it exemplifies the delicate balancing act Maserati faces. The Grecale will be key to it achieving the targets set by Manley: reaching 75,000 annual sales within five years (2019 sales were 26,500). But is growing sales volume at odds with the goal of restoring the brand's exclusive, luxury aura? "All the successful luxury brands have a similar balancing act," says Manley. "When you talk about volume, you saw the emergence of the D-SUV segment and Porsche and so on moving into that. So that's a natural evolution for Maserati and opens up the largest segment for the brand."
Grasso adds: "That question is extremely critical when you manage a luxury brand. There's a fine line, and we ask ourselves that question every day. What is the right balance? The right balance is the response of the consumer approach to the brand. The starting point for us is to know the consumer, the new luxury consumer, because the world is changing really fast.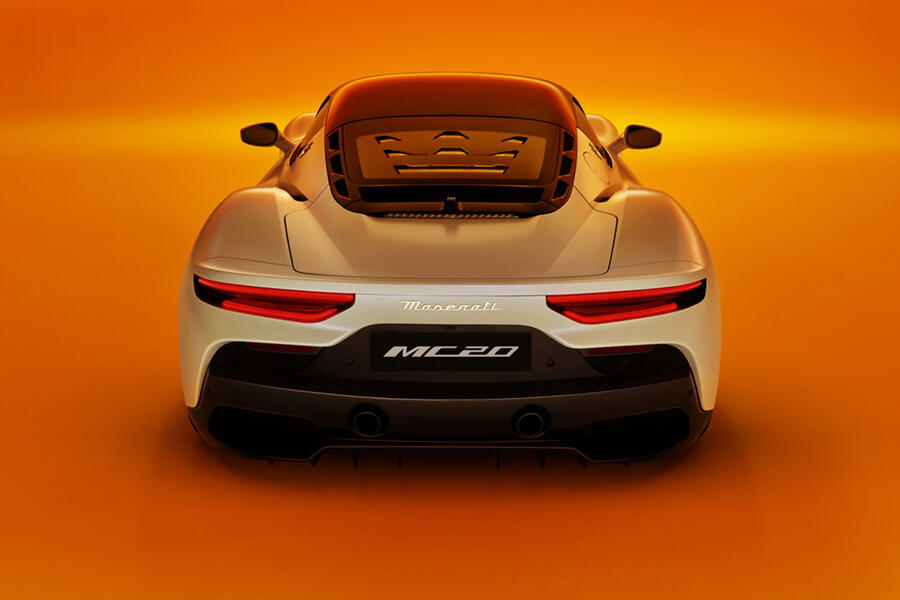 "It's our job to understand the DNA of the brand: what the fine line is, what the Maserati experience is and how that translates in a super-sports car, an SUV and a saloon."
Grasso adds that creating cars that fit the brand isn't enough: the whole experience is key, covering aspects such as dealerships and servicing. For example, steps have been taken to improve perceived quality: the whole quality control team and process have been overhauled.
The idea is to ensure that Maserati isn't just known for its proud past but also as a premium brand that's fit for the modern age – and can finally deliver on the promises it has made.
"Maserati is like a diamond in the rough," concludes Grasso. "You don't find a brand like this easily, with such clear, distinct DNA, such passion and so much knowledge. You can polish this diamond and make it shine."
The best and the worst from Modena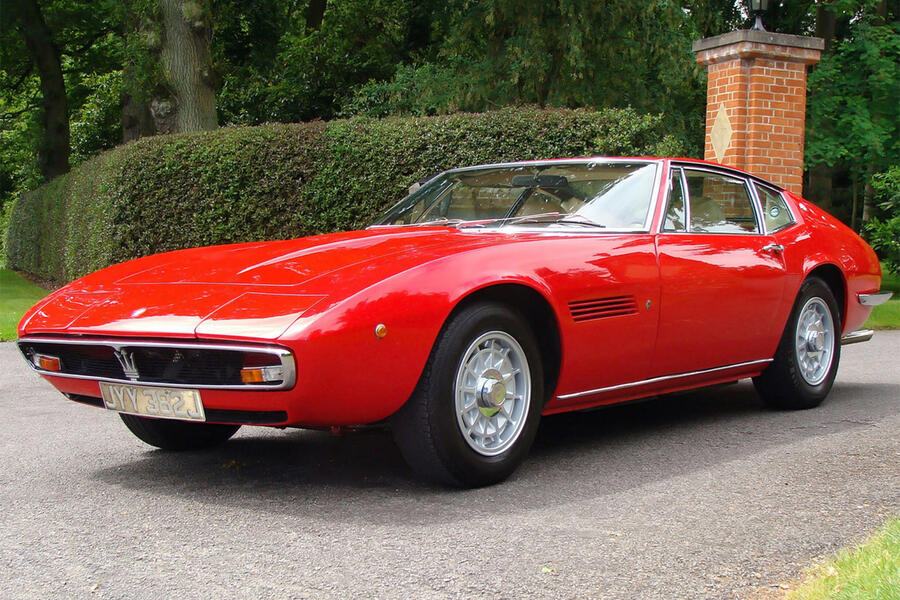 1969 Ghibli SS: The Giugiaro-designed Ghibli couldn't have less in common with its modern namesake. It was a four-seat GT that, in top-rung SS form, got 246kW from a 4.9-litre V8 and could hit 280km/h, making it Maserati's then fastest road car. It's now a collector's favourite that can cost in excess of AUD$1 million.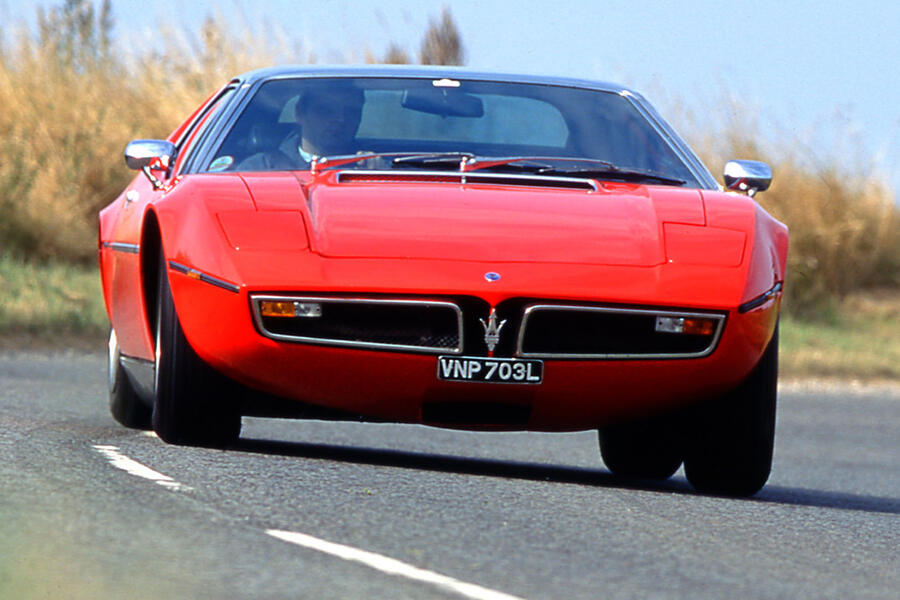 1971 Bora: Hydraulically adjustable pedals, a tilting steering wheel, a full-sized boot, independent suspension and a double-glazed rear window marked out Maserati's first supercar as more refined than its rivals, while a rev-happy V8 and a monocoque helped its case in the performance stakes.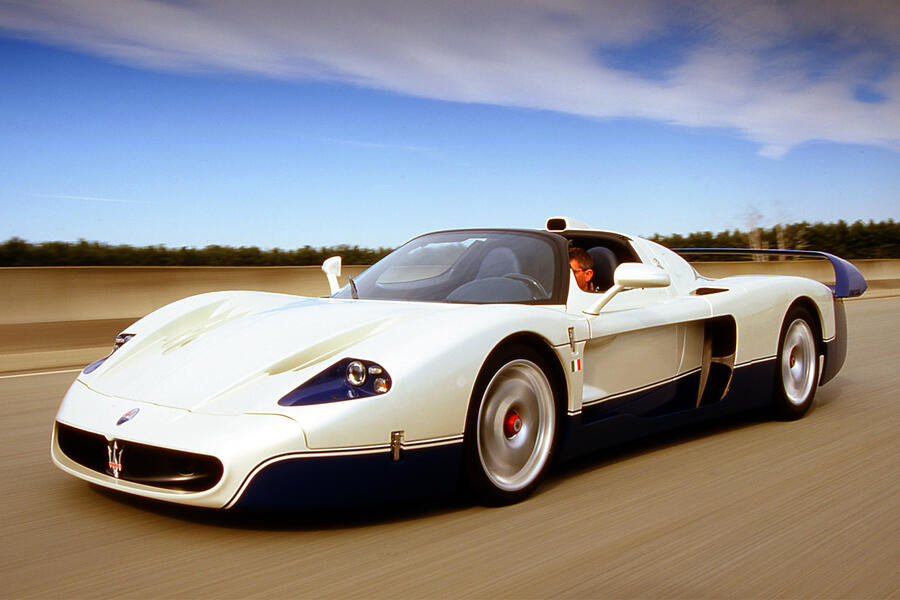 2004 MC12: The last Maserati supercar set a high bar for the MC20. Only 62 were built, 12 of which were track-only, making it far more exclusive than even the Enzo on which it was based. Ferrari's 6.0-litre V12 endowed it with 463kW, sending it from 0-100km/h in 3.7sec and earning it great racing success.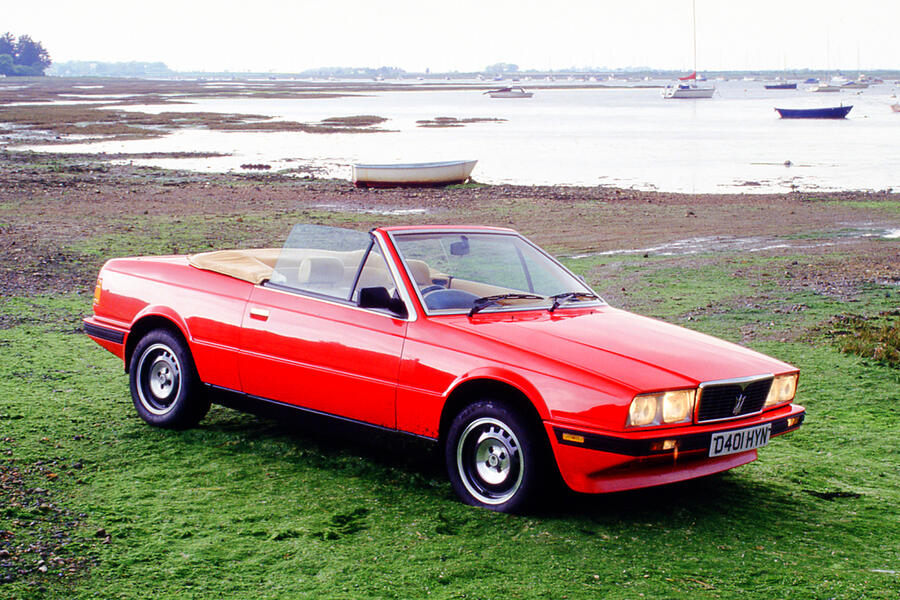 1981 Biturbo: Both for its own shortcomings and because its BMW 3 Series rival was so great, the Biturbo has gone down as one of Maserati's most lacklustre efforts. Early examples were plagued with electrical meltdowns, blown turbochargers and carburettor faults, irrevocably damaging its reputation.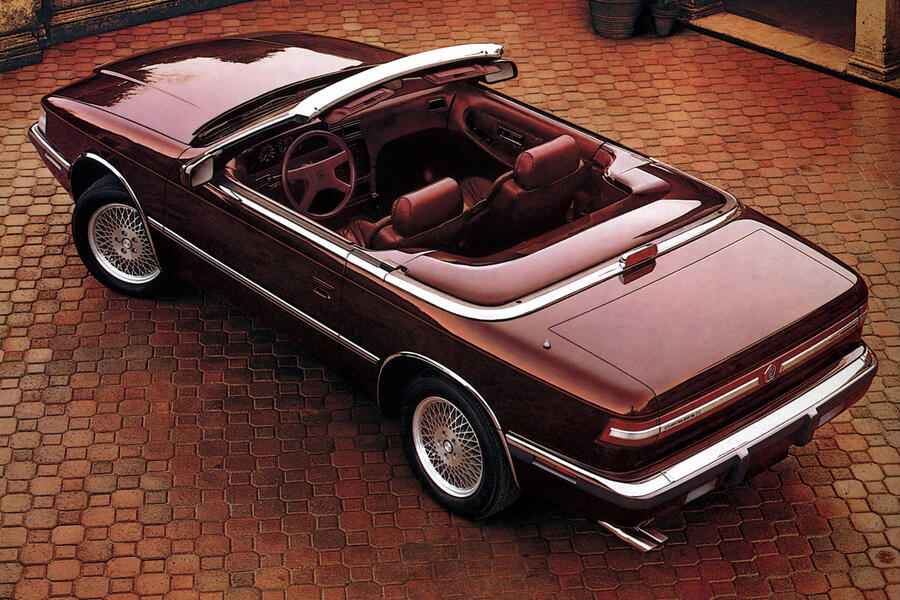 1988 Chrysler TC Maserati: Maserati's downfall is perhaps best embodied by a car it didn't even build. Born out of a friendship between the bosses of Chrysler and Maserati, the TC was a poor performer on the road and in the US sales charts, because it couldn't justify a hefty premium over the LeBaron on which it was based.
Maserati's role in Stellantis
Maserati is to be a major beneficiary of the merger between FCA and the PSA Group. When the deal is completed early next year, it should sit at the top of the mass of brands.
FCA boss Mike Manley (whose role in the merged Stellantis company that will be headed by PSA boss Carlos Tavares has yet to be announced) says that Maserati is poised to serve as a technical flagship, developing new technology – including electric powertrains – that will "cascade" down to other brands.
Does that further ramp up the pressure? "Nowadays, if you want to compete and win, there's pressure from everywhere: consumers, competition, dealers, suppliers, the rules and the political environment," says Maserati COO Davide Grasso. "So we don't feel pressure. I see it as an opportunity. Like FCA, PSA is a house of brands, and Carlos Tavares is a great manager of brands."
James Attwood