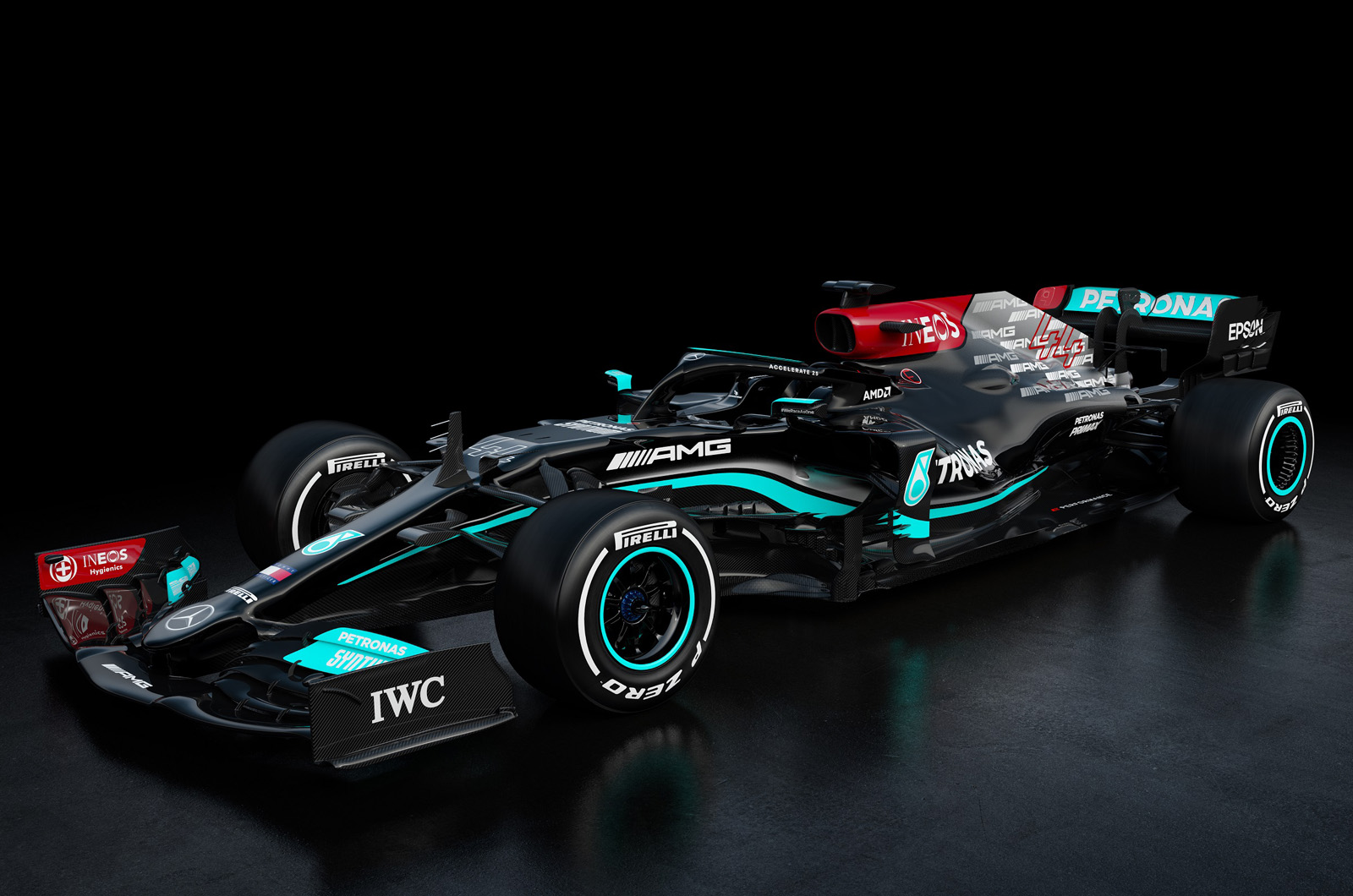 Mercedes-AMG has unveiled its 2021 Formula 1 car that Lewis Hamilton will use to bid for a record-breaking eighth world championship.
Named the F1 W12 E Performance, as with all F1 cars this year the new machine is a development of the squad's ultra-successful 2020 cars. F1 bosses have heavily limited development for this season as a cost-cutting measure, although they have introduced new rules to limit the performance of key aerodynamic areas.
Mercedes-AMG says it has introduced a number of aerodynamic changes along with developments to the suspension, cooling system and hybrid power unit.
Full story to follow.
James Attwood