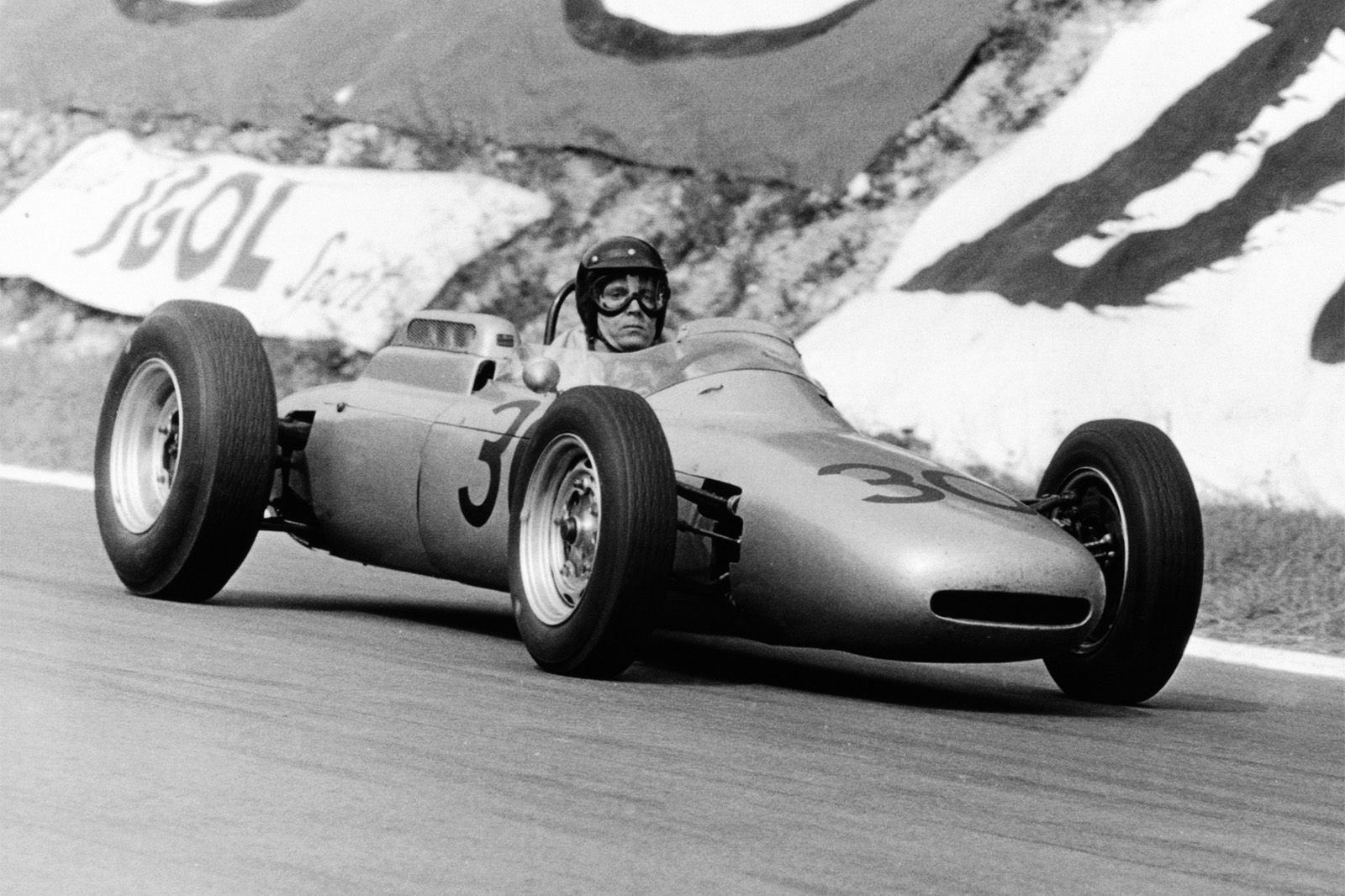 Fittingly, for a pursuit based essentially on driving in circles, some motorsport rumours keep coming back around. Take Porsche and the Volkswagen Group considering a Formula 1 entry – which, sure enough, is back in the news again, in view of new engine rules being introduced in 2025. So could it actually happen this time?
Clearly, there has long been an interest in F1 from Porsche. Given Porsche has had success in just about every form of motorsport it has tried, it must rankle that the marque has just a sole F1 win in its own name. Especially when it's an almost-forgotten footnote that it built the TAG-branded turbo engines McLaren used to win the 1984, 1985 and 1986 drivers' titles.
In addition, the Volkswagen Group has reportedly been involved in talks over F1's next set of engine rules. The initial plans involve a heavy focus on the use of e-fuels, and Porsche has recently invested heavily in the development of such synthetic liquids in the belief they could offer a future for ICE cars (hello, 911) in a zero-emissions era. And where better to develop e-fuels than the pinnacle of motorsport?
Porsche boss Oliver Blume says that "motorsport has always been a development laboratory for Porsche", as shown by recent history.
The 919 Hybrid LMP1 car was used to develop hybrid technology, and Porsche now races in Formula E to showcase and develop BEV technology.
Porsche will also return to the World Endurance Championship in 2023, attracted by new rules that allow it to showcase hybrid tech at a controlled cost.
Add in a 911 GT programme and its motorsport activities reflect its road car powertrains and technology. Being able to showcase e-fuels in F1 would complement that. And the cost, previously a deal-breaker for the firm, should be less of a problem now that F1 has introduced budget caps.
It makes perfect sense, then, right? Sure, but I'm still not convinced that it's a done deal. The Volkswagen Group is fully focused on BEVs; boss Herbert Diess recently declared that "e-mobility has won the race". It has been going all out to prove it can rival Tesla, but it's tough to do that when ICE cars will make up a significant portion of its global sales for decades to come. In that context, ICE Porsches racing in F1, even if they do use green fuel, might undermine the message more.
Here's my view: Porsche is interested in F1 and has relevant tech that it wants to show off; letting news of that interest leak out might put pressure on F1, keen to attract new manufacturers, to shape the rules to Porsche's liking.
It is likely to all depend on the future development of e-fuels, then. And if it doesn't happen? Well, give it a few years and the rumour will probably come back around again…
James Attwood