Italian championship may run as series of single-venue track rallies.
An interesting article on rallying ran recently in the famous pink La Gazzetta dello Sport – which remains the third-best-selling daily newspaper in Italy, despite it not having much to report on at present. This story covered a plan to save the domestic rally championship in a European country among the worst hit by the coronavirus.
Closer to home, the Scottish and Irish rally championships have already been cancelled, while the British Rally Championship is hanging on for now, although just one of its six planned events has been held.
So the Italian story provides interesting reading, because rallying's peripatetic nature makes it potentially an even greater risk in terms of disease transmission than circuit racing (which is a big enough headache as it is right now).
Essentially, what the Italians are thinking of doing is converting their championship into a series of single-venue events at race tracks all over Italy, which are considerably easier to control than hundreds of miles of rally stages.
The proposal could mean that rallies start again as early as June and run until such a time that it's judged safe to return to the stages. Almost every driver will be very familiar with single-venue rallies, because this is how most of them cut their teeth.
By starting on Saturday and finishing on Sunday, the Italians reckon they can get between 50 and 70 stage kilometres out of each event.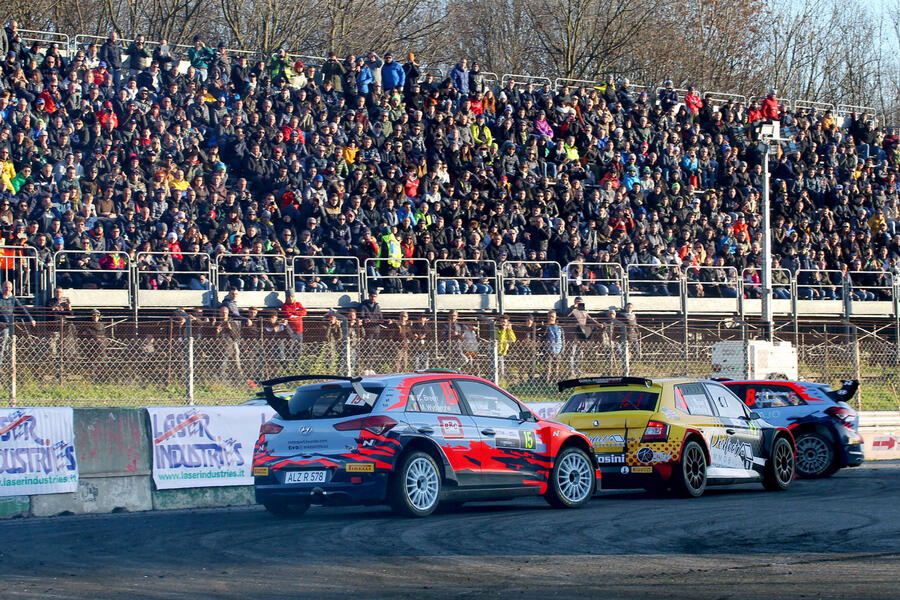 They've certainly had lots of practice. The well-established Monza Rally Show is probably the biggest single-venue rally in the world, having in the past attracted stars including Colin McRae, Sébastien Loeb and multiple-event-winner Valentino Rossi.
Several other well-known racers and riders have previously taken part – and given that they're not up to much at the moment, who says they wouldn't do so again if a different rally experience were offered to them in Italy? Maybe even some Formula 1 stars: Carlos Sainz Jr and Kimi Räikkönen have never hidden their desire to sit in a rally car again, for example.
According to the organisers, the competition would be open to everything, from modern World Rally Cars to historic machinery. Sounds quite good, doesn't it?
Of course, it wouldn't be 'real' rallying. But it would at least throw a lifeline to an industry that has been brought to its knees. Because if events fall by the wayside in 2020, the chances are they will be back next year; if teams and suppliers go under, we'll never see them again.
Anthony Peacock