Nissan Qashqai, X-Trail, Pathfinder and Z coupe head a big new year of model launches for the local arm.
Next year will be "the most exciting 12 months in Nissan's Australian history" as the brand launches three new-generation SUVs and one new generation coupe. It sees the Japanese maker invigorate the Australian car market for buyers as the incoming 2022 Qashqai, X-Trail, Pathfinder, and Z bring significant upgrades in technology, safety, and look and feel.
The big 2022 for Nissan will ride on momentum from this year, with vehicles such as the facelifted Navara, the burly Navara Pro-4X Warrior, the green Leaf e+ and the latest (and last) Nissan GT-R and GT-R Nismos all launching within 2021.
"Next year will be a huge 12 months for Nissan, as we undertake an almost brand-wide refresh with the launch of four incredibly exciting and all-new models," said Nissan Australia Managing Director, Adam Paterson.
"From the return of our iconic Z to the rugged yet refined Pathfinder, the stylish Qashqai to the adventure-ready X-Trail, I can confidently say there is an all-new vehicle for everyone in 2022.
2022 Nissan Qashqai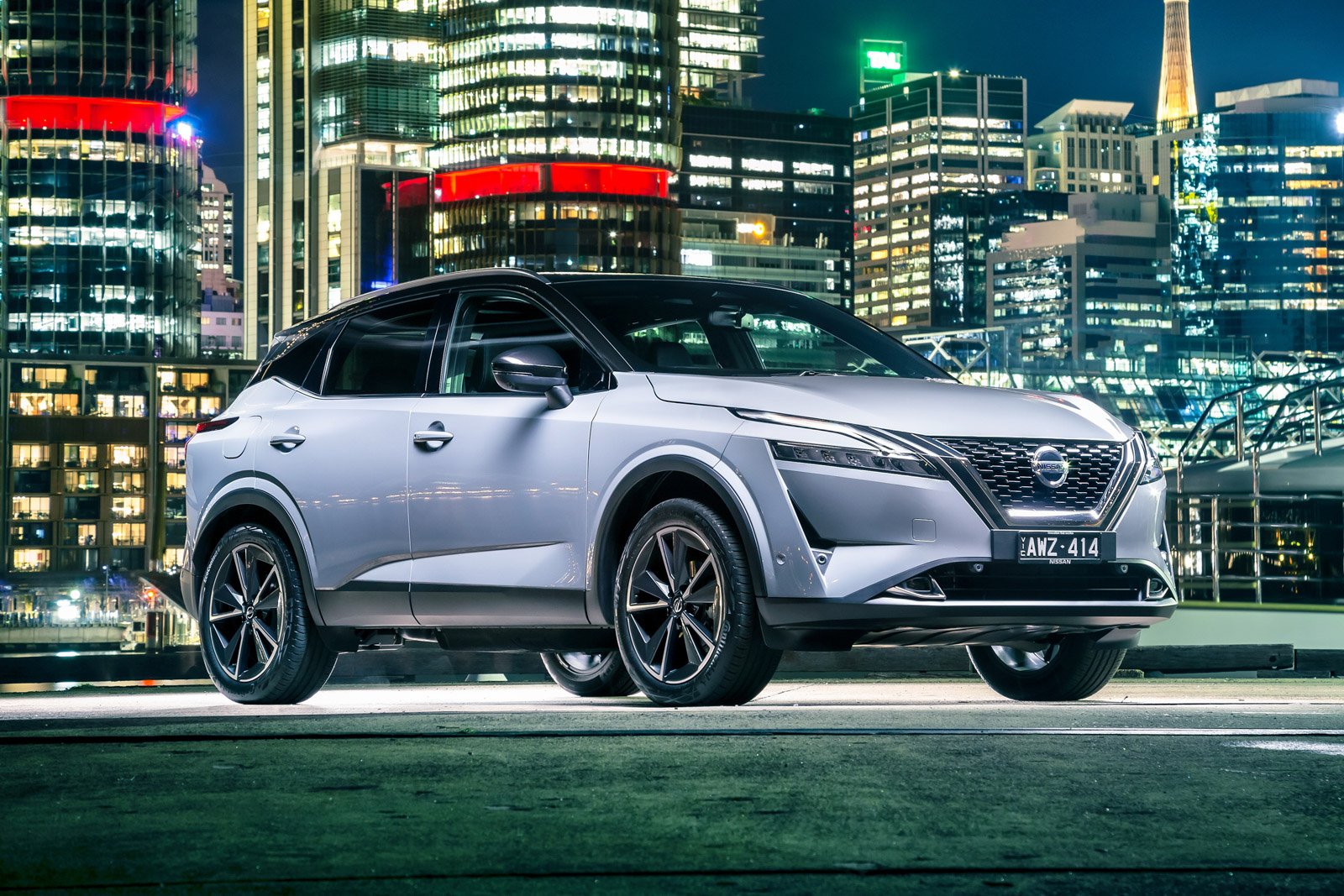 Kicking off proceedings will be the Qashqai crossover, ready to launch by around early to mid-2022, depending on if delays to stock occur. It brings a new 1.3-litre turbo-petrol engine producing 110kW and 260Nm and the range of models and specifications have been detailed already. After the launch of the standard 1.3L turbo range will be an all-new e-Power hybrid (detailed below), the first hybrid car sold by Nissan Australia.
You can read our first-drive review of the 2022 Nissan Qashqai here.
2022 Nissan X-Trail
The 2022 Nissan X-Trail is expected after the new Qashqai and will battle against mid-size SUV segment leaders such as the Toyota Rav4 and Mazda CX-5. Based on the Renault-Nissan-Mitsubishi Alliance's updated CMF-C platform, it uses a revised version of the 2.5-litre four-cylinder petrol engine now producing 110kW and 250Nm, and there is also an e-Power hybrid coming. No specifications have been confirmed for Australia yet but expect the newest ProPilot automated driving assistant systems (detailed below) and technology upgrades such as large digital screens in the cabin.
You can read our first-drive review of the 2022 Nissan X-Trail here.
2022 Nissan Pathfinder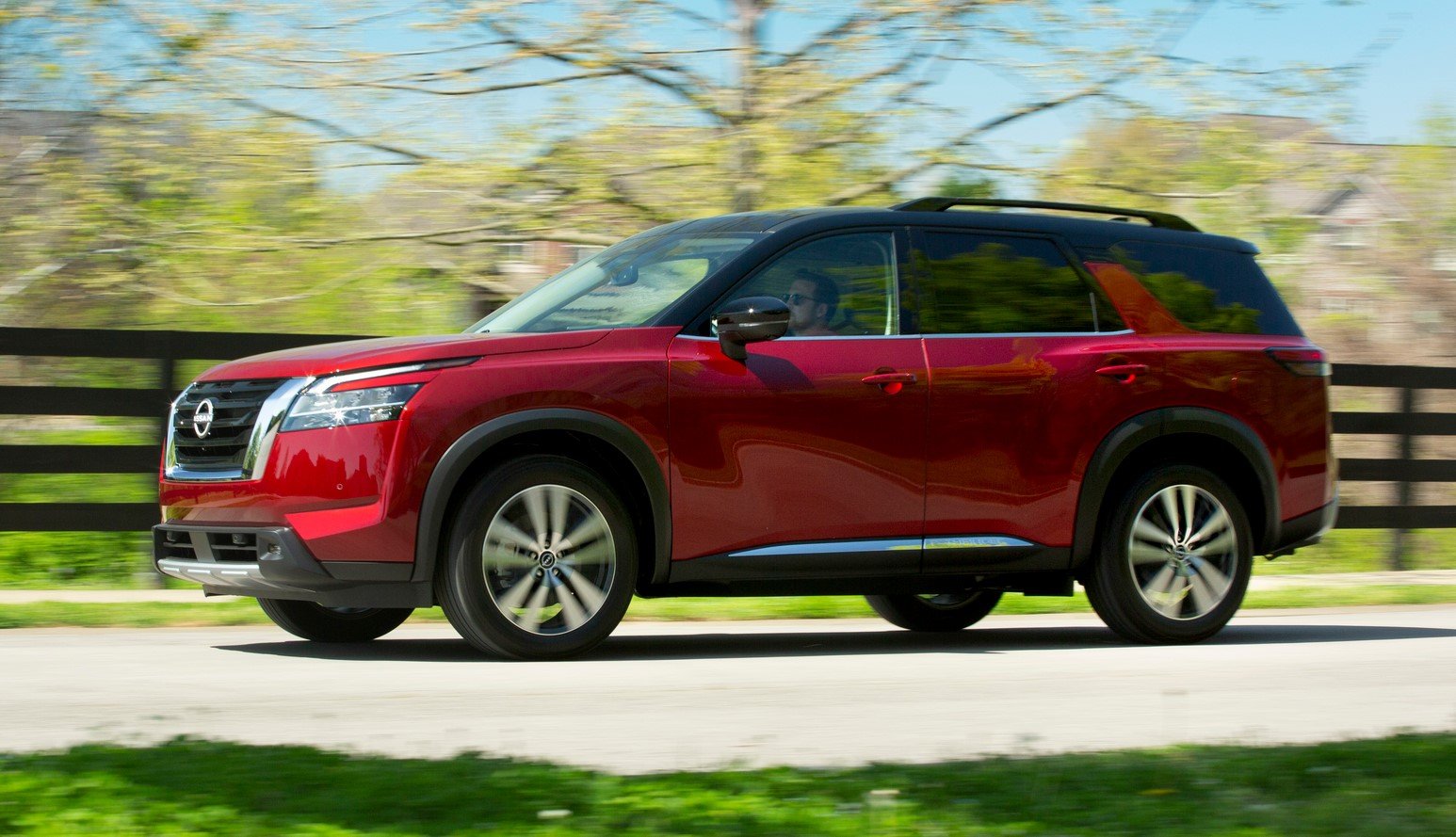 The largest SUV Nissan sells before stepping up into the Patrol four-wheel drive, the Pathfinder has had a big makeover, bringing a more distinctive and toughened appearance that matches its blend of on-road comfort for families and light off-road ability. Equipped with the same 3.5-litre petrol V6 engine as before producing 210kW and 350Nm via a new nine-speed automatic, the large SUV will continue with three rows of seating for up to seven occupants.
2022 Nissan Z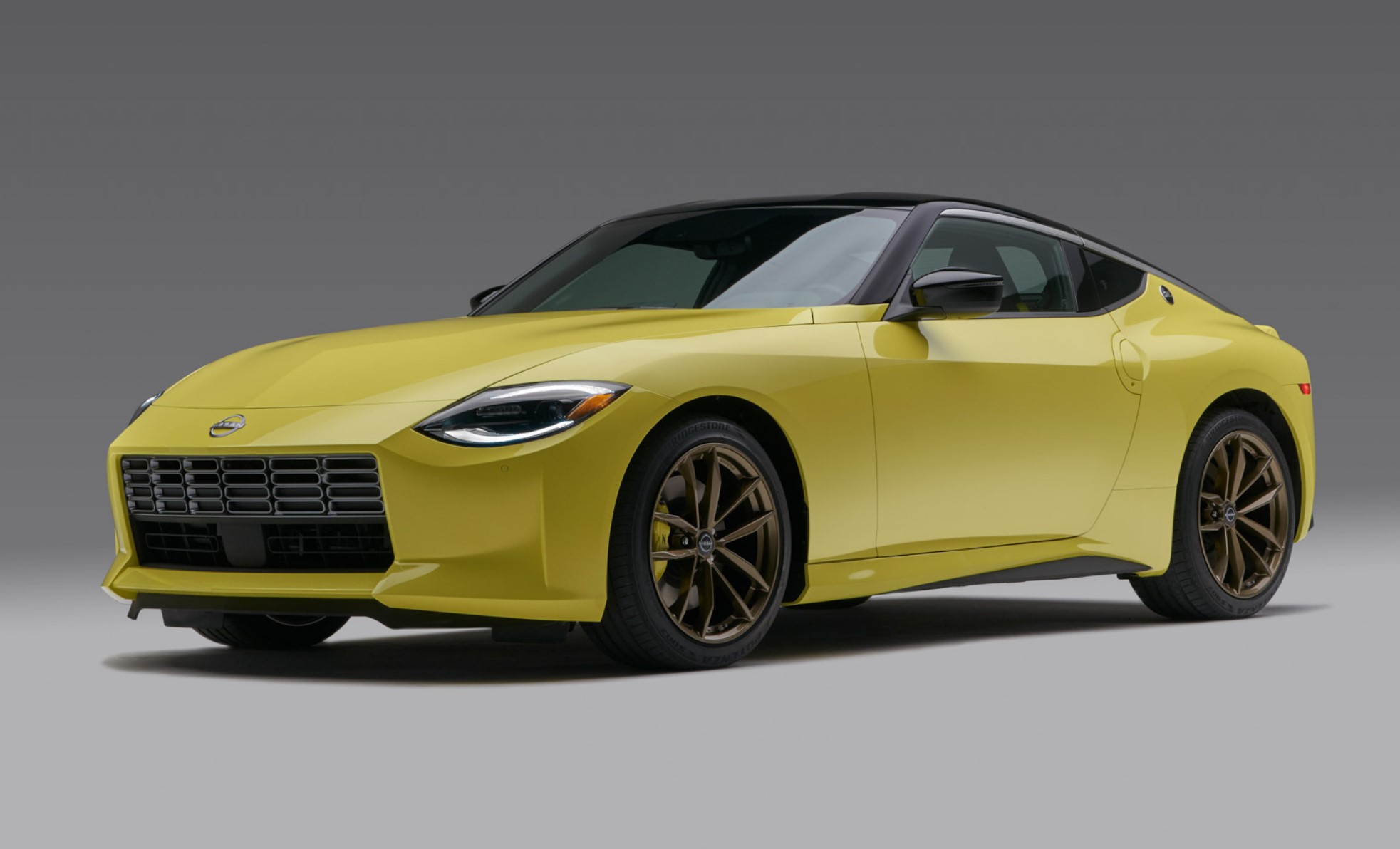 Nissan says the new Z will arrive around the middle of 2022 and the sports car will be offered, initially, in two model trims grades. Soon after launch, the limited edition Proto Spec will sell out and it will be offered in just one, well-specified model. The important figures for enthusiasts are that the new 3.0-litre twin-turbo V6 produces 298kW at 6400rpm and 475Nm from 1600-5600rpm, and buyers have the choice of either a six-speed manual or nine-speed automatic transmission.
You can read up on the Australian specifications for the new Nissan Z here.
2022 Nissan technology
e-Power
Nissan Australia has confirmed that it will introduce 'e-Power' hybrid modes starting next year, first with the new Qashqai.
The Japanese brand's version differs in how it works compared to competitors such as Toyota and Hyundai. E-Power uses an internal combustion engine as a generator to charge a battery, which then drives an electric motor via an inverter. So E-power models, such as the Note that's currently sold in Japan, feel like an electric car to drive with the instant hit of torque and near-silent running, while offering fuel consumption similar to that of a full hybrid model.
ProPilot
New Nissan models will come with ProPilot, the brand's version of automated driving assistance and active safety systems.
The main improvement for the incoming ProPilot is that it combines adaptive radar cruise control with automated steering so that the car can follow a vehicle ahead, braking, accelerating and steering to keep the car within the lane markings, including in stop-start traffic.
Alex Rae