The man behind the fifth-generation Range Rover's new look tells us about the challenges and triumphs of the new car's design.
According to Land Rover's Design Director, Massimo Frascella, the new Range Rover's design is all about reductionism, reducing the lines and joints in the body to give a new, more understated take on modern luxury.
With this in mind, no Range Rover will wear an engine or trim level boot badge, while alternatives to leather will be offered in the form of Kvadrat technical Ultrafabric to improve sustainability. However, leather will still be offered as standard.
Land Rover's design reductionism is clear at the rear, where the biggest styling changes for the new car can be seen. The tail-lights and indicators have been incorporated into a solid-looking black panel that is opaque when the lights aren't on.
In profile, the Range Rover is still defined by three clear horizontal lines. The first below the doors that now sweeps upwards towards the rear, the second runs back from the clamshell bonnet and is sharper and tighter than before, while the third separates the model's trademark floating roof.
Q: There have only been four before it, so what is the big challenge when you design a new Range Rover?
A: "You have to develop the look, make it more modern, but not go too radical so that it puts people off. The Range Rover is a design icon, so it needs to move forward in every area including design, but we really wanted to focus on the reductionism here and making modern luxury more understated. We had many design concepts – some more evolutionary than this."

Q: Tell us about these design concepts?
A: "We had many, but one in particular that was more evolutionary. But this car, the one that we decided on, is a bit more progressive. The real key to this car's design is its rear corners. We changed the way the lines work and it started to make sense."
Q: You kept many traditional styling cues, but will we see any of the new Range Rover's design features on the next Range Rover Sport?
A: "Yes, we kept the split tailgate, the floating roof; the Range Rover is still defined by three horizontal lines in profile. But I think they are different cars and they will have their own identity, so they will obviously be part of a family but have a distinct look."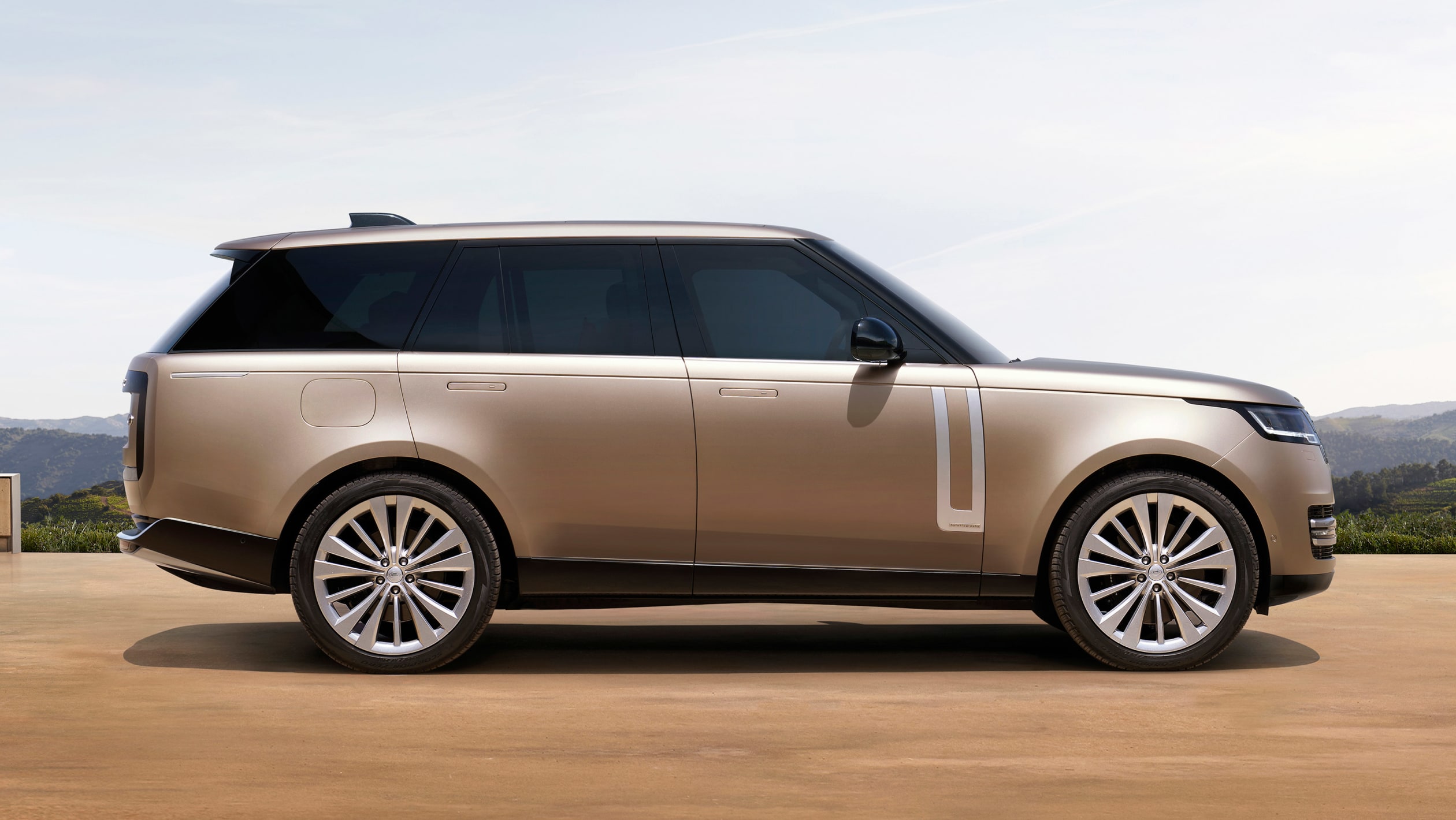 Sean Carson