Pierre Gasly's shock Italian Grand Prix victory for the midfield AlphaTauri team two weekends ago was a shot in the arm for the Formula 1 season, at a time when it was becoming all too predictable.
Lewis Hamilton was well on his way to another routine win in a processional race at Monza when he copped an unusual penalty during a safety car interlude that threw the running order up in the air and opened the door for a surprise result. A dull race exploded into life and, with faster drivers, including Hamilton, being forced to dig deep and recover lost positions, the spectacle inevitably revived debate about how reverse grids could artificially spice up F1 like this at every round.
During the pandemic-induced season delay, this old subject had reared its head once more. The idea punted around was for a qualifying race on Saturdays featuring a reverse grid based on the championship standings, the finishing order of which would decide the starting order for the grand prix itself on the Sunday. The concept won the support of F1 sporting boss Ross Brawn and nine of the teams, only to be blocked by Mercedes. Agendas were clearly at play, although, as we said at the time, such a crass manipulation works well for a series that prioritises entertainment over sport – but is just too contrived for anything that strives to be a true meritocracy. That's F1, in case you hadn't noticed.
F1 has deep flaws in its aspiration to create a level playing field, but it's finally attempting to address its inequalities with the new financial deal recently struck with the teams, the budget cap that kicks in next year and revised wind tunnel usage restrictions.
The new cars due in 2022 are specifically designed to improve the racing spectacle, too, so why choose a short-term 'sticking plaster' solution such as reverse grids now? Gasly had a bit of luck at Monza, partly earning his win through a fortuitously timed pit stop before the safety car, but he also put in an accomplished, faultless performance. The win meant more because the circumstances that allowed him to take his chance evolved in a genuine way, and also because this was only the second victory in the Faenza team's 35-year existence. This was special.
Grands prix won directly and regularly because of convoluted reverse grids would quickly erode what it means to finish first in F1. Victory shouldn't become a gift that anyone can receive, and so that idea should be forgotten once and for all.
New Williams team board announced
The departure of Sir Frank and Claire Williams from the team that carries their name so soon after its sale to private investment company Dorilton Capital shocked and saddened F1, but was it really such a surprise? It was always going to be tough for the family to remain involved once they had signed away their stake. Back in 1977, Frank created Williams Grand Prix Engineering directly because he couldn't stand relinquishing control of his former team to Walter Wolf, who had bailed him out of debt the year before. History repeats – but this time without a phoenix-like revival for Williams.
The name will remain on the grid next year. But with the link to the family severed, it immediately ceases to be the Williams team we've always known, even if the staff and Oxfordshire base remain unchanged.
Now a new three-man board will hope to forge a new future, but with only slight and obscure previous experience to motorsport. Dorilton chairman Matthew Savage and co-founder Darren Fultz are unknown quantities, but the third name is a blast from the past.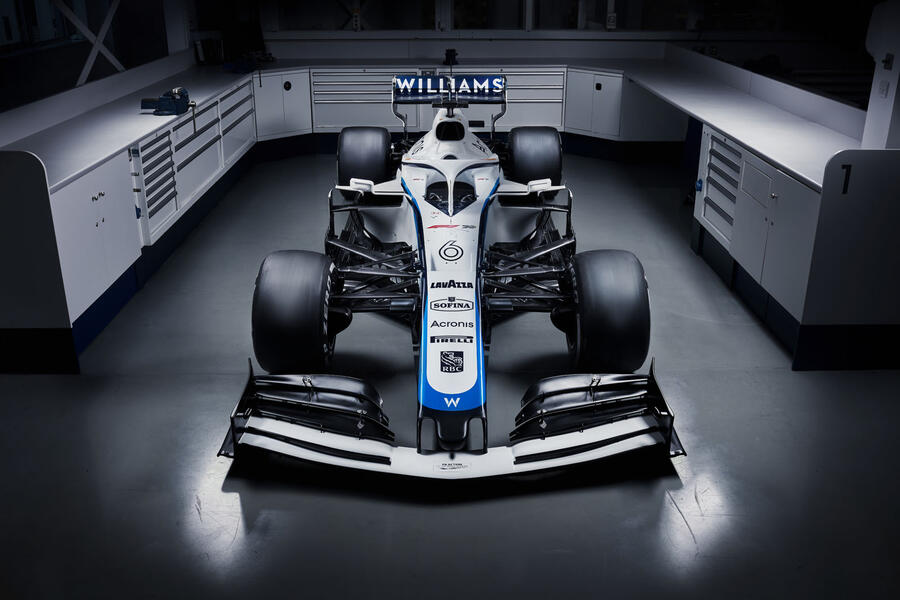 James Matthews was a convincing and talented Formula Renault UK champion way back in 1994, racing for John Booth's Manor Motorsport, but subsequently turned his back on racing for a successful career as a city trader. He was one of a group that supported Ralph Firman during his single F1 campaign with Jordan in 2003, but he's otherwise best known as brother-in-law to Prince William, following his marriage to Pippa Middleton.
Matthews will understand that Dorilton's best hope of making the most of its new investment will be to employ an experienced hand to run the team. Williams needs a Toto Wolff or Christian Horner, and fast. It's a vast job for somebody.
Alpine in for Renault
Beyond a new, blue colour scheme, the announcement that Renault will rebadge its F1 team as Alpine next year will make little difference to Fernando Alonso's hopes of a winning return to the grid. But it can still be perceived as good news for F1 to welcome a brand that is best known in motorsport terms for its past successes in rallying and sports car racing. Alpine shared credit for Renault's sole win at Le Mans back in 1978 and today competes in the World Endurance Championship using renamed Oreca LMP2 cars.
Let's hope the rejuvenation of the marque through the fantastic A110 road car rubs off on the F1 team, which is showing signs of revival, even if it still has some way to go before Alonso can expect anything other than a Gasly-style freak victory.
One point of interest is that F1 team boss Cyril Abiteboul has been given a "mission", according to new Groupe Renault boss Luca de Meo, to head up the whole Alpine brand. So what will that mean? Abiteboul is a sharp and ambitious operator who knows through tough experience how demanding F1 is. He has already denied that his new responsibilities will dilute his focus, and it's true that some of his rivals have other interests, so such a move isn't unprecedented. But the Frenchman already had plenty on his plate. It will be interesting to see what Alonso makes of him and the Alpine set-up when he makes his vaunted comeback.
Damien Smith