The challenges created by the pandemic brought out the best in Formula 1 last year.
Those who run the series were forced to think on their feet as they cobbled together 17 European and Middle Eastern grands prix in half a year, some at new venues, some at those that hadn't hosted for ages. Despite continued Mercedes-AMG and Lewis Hamilton domination, it was a fine season and a big achievement that it happened at all.
That resilience will be called on again in 2021 as the global health horrors continue. But having done it once, F1 should be equal to the task of creating further welcome (and safely organised) distraction to our depressing reality.
Already the original schedule of 23 races has been shuffled, with the Australian Grand Prix moving from its traditional March date to November, leaving Bahrain to get the racing under way on 28 March – we hope. Nothing can be guaranteed – not even the presence on the grid, it seems, of the newly knighted world champion. As I write, Sir Lewis Hamilton remains a significant TBC, having yet to agree new terms with Mercedes.
What drives Lewis?
Is it all about the money? Let's be honest, everything in F1 is always about the money. But for racing drivers, avarice is rarely the only motivating factor, even if it's said that Hamilton is asking for an obscene $75 million (AUD$98 million) a year. Rather, the number in front of the zeros represents a vital psychological marker of just how valued they feel within teams; and in a world populated by often brittle and surprisingly insecure egos, that counts for more than the admittedly mind-numbing sum they bank.
The Hamilton stand-off is also likely complicated by the revised structure of Mercedes' F1 entry, which is now split between the brand's parent company, Daimler; Sir Jim Ratcliffe's Ineos business; and F1 team principal Toto Wolff. Given his hugely significant contribution to the team's record-breaking run of seven world titles (and counting), Hamilton would be justified in seeking more than just a retainer to continue driving.
But he wouldn't actually walk, would he? Not with a record eighth F1 title his for the taking, surely? Well, yes, he might, actually. At 36, he has made it clear that career numbers aren't his key motivator. At this stage of his life, F1 still matters to him – but not on any terms. Wolff has restated his confidence that a deal will be done, but Hamilton remains a genuine doubt until it is. Meanwhile, George Russell, who made such an impact as super-sub in the Sakhir Grand Prix last year, is preparing for another season at Williams. We think.
Team-mates at war
Beyond Hamilton, there's plenty guaranteed to suggest we're in for an F1 season full of juice. For starters, we have Aston Martin's return for the first time since 1960; then there's Renault's metamorphosis into Alpine at a time when the Enstone-based team is showing signs of a familiar old momentum; and McLaren is powered by Mercedes once again, like in its years as an F1 'big beast'.
This also looks set to be a make-or-break season for a number of drivers whose future prospects might well be dictated by how they fare against the rival that always counts for most: their team-mates. Will the old, assured Sebastian Vettel rise from his sad decline now that he's in Aston Martin green? He really should put away 'manager's son' Lance Stroll, and if he doesn't, you have to wonder for how much longer he will stick around.
The return of Fernando Alonso, at 39, holds plenty of intrigue. Can he still hack it after two years out of grand prix racing? In Esteban Ocon, he has a talented young team-mate whose reputation took a knock against Daniel Ricciardo last year. It's imperative for the 24-year-old Frenchman to compare well with the ageing master who won his last F1 world title 15 years ago…
At McLaren, it will be smiles all round as Ricciardo is teamed with thesunny Lando Norris. But the happy veneer won't hide the grit in the gears of arguably the most potent intrateam rivalry. Seven-time race winner Ricciardo is a rarefied talent who exists in the same stratosphere as Hamilton, Max Verstappen and Charles Leclerc. If Norris was tested by chummy old team-mate Carlos Sainz, life is about to get really serious for the 21-year-old.
As for Sainz, he will push Leclerc harder than Vettel at Ferrari, while Sergio Pérez is likely to show Aston Martin chairman Lawrence Stroll that he was wrong to jettison him into a seat at Red Bull. The Mexican should hoover up points, which is why Christian Horner and co snapped him up – but is he likely to beat Verstappen over a season? In a word, no.
Jenson's juggling
When Automotive Daily's exclusive partner Autocar interviewed Jenson Button last autumn, we were struck by his hunger to embrace a full racing life into his forties. Sure enough, this year the 2009 F1 champion returns to the series as an advisor to Williams; his open ambition as a team owner takes another step with an entry into the new GT3-based DTM; and he returns to the cockpit driving in the all-new Extreme E electric off-roader racing series.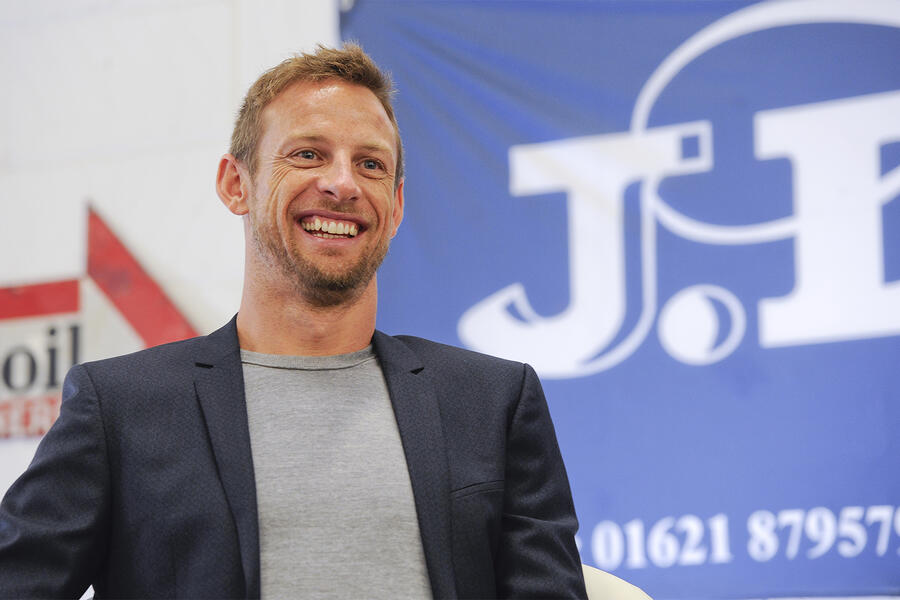 In our revealing interview, Button made it crystal that he was far from finished with his own driving ambitions, so I was mildly surprised that he hadn't named himself for the DTM effort. The Extreme E plan explained that one, for a man who caught the off-road bug on the Baja 1000 – despite finding himself stranded in a desert for an unforgettably cold, uncomfortable night.
This is a man loving his post-F1 racing life (perhaps Vettel should take note). The only question now is, as a new father of two, how is he going to fit it all in?
Damien Smith