Sébastien Buemi on the challenges facing the all-electric series.
Existential crises abound. In the motorsport bubble, the sinister uncertainty of life after the pandemic is no less unsettling than anywhere else. Take Formula E: as founder Alejandro Agag has been quick to acknowledge, how will it continue to race on pop-up street tracks in the heart of major cities if social distancing remains a necessity, as seems certain?
Moving to traditional race circuits looks likely, and that leaves the all-electric single-seater series vulnerable to direct comparisons with conventionally powered racing categories: a battle in speed and spectacle that it can't win. At least, not yet.
It's another reason why the Gen 3 car that's planned to carry Formula E from 2022 up to 2025 is so crucial. The tender for supply contracts is now closed, so it's decision time. Performance gains are imperative for a series that shines a light on a technology that road car makers are all hitched to for the future. Now the need has an added edge.
An electric convert
Like all racing drivers, Sébastien Buemi is adapting to the oddness of spending so much time at home. His three seasons with Toro Rosso between 2009 and 2011 are a growingly distant memory but, at still just 31, the Swiss remains a prime example of the varied and fulfilling life that exists beyond Formula 1.
A double-winner of the Le Mans 24 Hours and a World Endurance Championship (WEC) victor with Toyota, he's also Formula E's most successful driver in terms of wins (13) and a former champion. His dual-pronged programme has him testing and racing all year round, which only accentuates the impact of this enforced halt.
Buemi admits that he had little interest in electric power before Formula E; it was "simply an opportunity" when he signed up for the first season in 2014. But naturally his status as a 'year zero' veteran has changed that. Now an ambassador for series title sponsor ABB, Buemi is a genuine convert.
"I've been around a long time and I've seen many new categories, most of which collapsed," he says. "With Formula E, the timing was good. Now it's going to be a world championship, and it keeps getting better."
It has certainly come a long way from 2014, when limited range meant drivers had to jump into a second car mid-race. Now the brief for the Gen 3 is a maximum power output of 343kW, up 100kW on the current Gen 2 racer. Weight loss from 900kg to 780kg is also planned for a car smaller in dimensions, while a standardised second motor will be added to the front axle, not to provide four-wheel drive but to generate more power. And, most significantly for real-world relevancy, the new car must be capable of rapid-charging: 0-100% within 45 minutes, plus 30-second top-ups as an added feature of races.
What percentage of charge will be available within just half a minute remains undefined, but it would be an obvious selling point for a championship that already boasts Germany's big four car makers, plus DS, Jaguar, Mahindra, Nio and Nissan, for which Buemi drives.
Formula E versus F1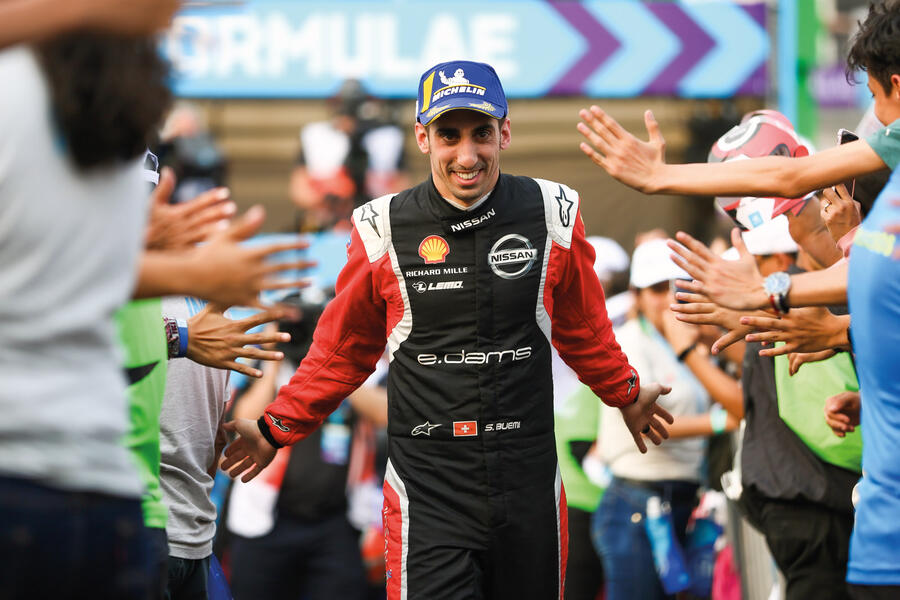 "We started from so far back," says Buemi. "The improvement is huge. Now we have one car, the battery is twice as big but within 10kg of what it used to be, and there's 25-30% more power than we had. In terms of cornering speed, it hasn't changed much, because the investment has gone into electric technology more than aerodynamics and tyres. But it's already quite powerful, and I'm looking forward to Gen 3, which should be another big step."
The series may remain deep in F1's shadow for performance and profile, but Buemi is encouraged by what he has witnessed over the past six years.
"To have an electric car with more power than an F1 car is easy," he says. "You can do it. The problem is the weight and range. So far, the battery cells have improved massively. It's not enough to get to the F1 level, and I'm not an engineer, so how far it can go I don't know. But over one lap for sure we could match F1. We've already seen the Volkswagen ID R, which was impressive."
Indeed, this prototype set the second-fastest-ever lap time at the Nürburgring.
Beside improvements in capability, Formula E must also manage the expectations and technical input of its car makers.
"We want the show to be good, but at the same time we want the manufacturers to be there, so we have to open the regulations a little bit," says Buemi. The powertrain remains the sole technical area free for teams to explore, but for how long will they accept this limitation? Buemi answers: "The problem is to control the budget, because if it goes crazy, you end up with only two cars that can win, like in F1, and the popularity goes down."
When you're breaking new ground, the existential challenges, both within and beyond an unprecedented crisis, just keep on coming.
What about WEC?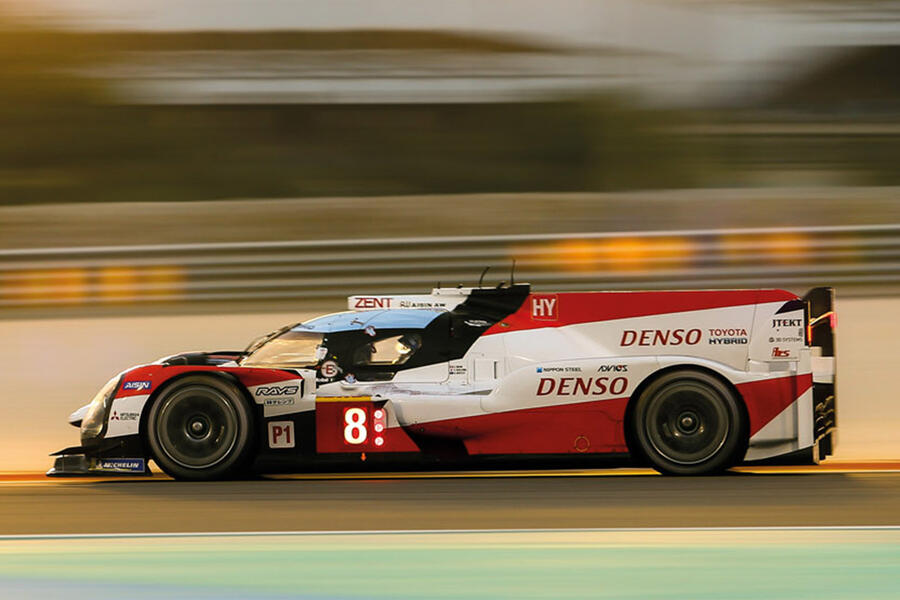 If Formula E is heading for choppy waters, sports car racing is already engulfed in a hurricane. The LMP1 era is limping to a sad ending, with only Toyota remaining in the big-budget, high-tech hybrid class and finding itself pegged back by equivalency rules (known as Balance of Performance) that allow non-hybrid privateers to regularly embarrass it in the WEC.
"To be honest, I hate it," says Buemi, who has raced for Toyota in LMP1 since 2012. "It's purely artificial. I understand it in GT racing, because you have cars with the engine in the front, others with the engine in the rear. But I find it difficult to accept in the number-one category."
Buemi remains hopeful that the convoluted new hypercar era will bring back the good times to Le Mans. But he lived through the best of times, when Toyota fought Audi and Porsche in proper tooth-and-nail races of the highest quality. The fall has been hard, deep and fast for the WEC, and it looks a long way back – especially now.
Damien Smith