One of only 39 black GT-R M-Spec models to be made is for sale in Australia.
Australian concierge car selling service Summon has listed a rare 2002 model Nissan Skyline R34 GT-R M-Spec for sale at $230,000.
Owned for the past six years by the same owner in Sydney, the R34 GT-R is one of 366 M-Spec models produced and only 1 of 39 that were finished at the factory in black paint. The specific build for this model is July 2002, making it one of the last built by Nissan.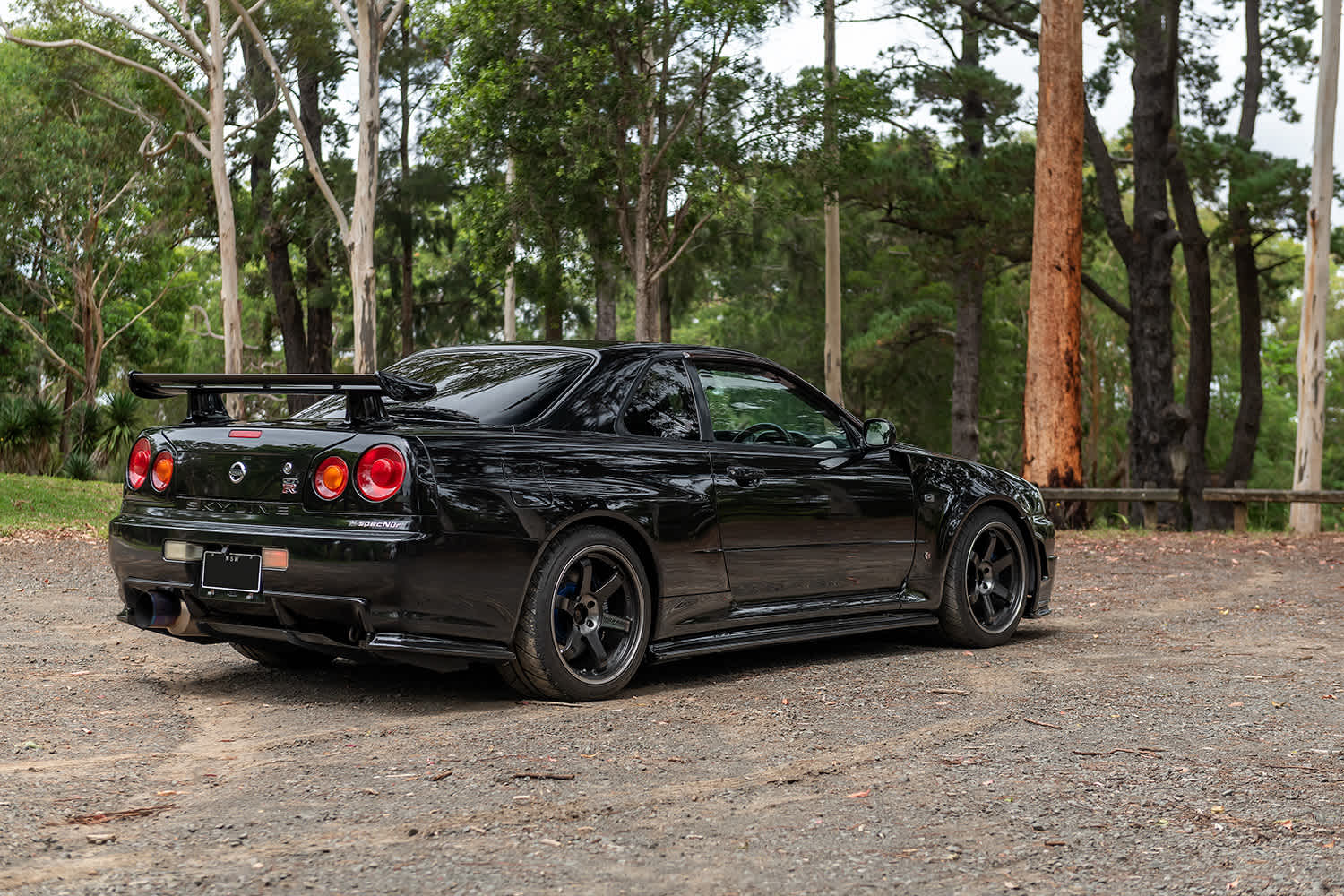 It has 130,000km on the odometer and comes with full documentation, including the original Japanese auction condition sheet and export certificate. Upon arrival in Australia in 2014, detailed documentation of maintenance performed and parts replaced has been kept.
Receipts, documents and further photos are available at the listing on Summon.
What is Summon?
Summon is an established prestige car concierge selling service operating in Melbourne, Sydney, Gold Coast and Brisbane. Unlike an auction house, the list price is fixed and Summon's service for buyers and sellers includes advertising, professional photography of the vehicle, managing test-drives with driver and ID checks, negotiating the right price and selling the premium used car on behalf of the owner.
The full list of services Summon provides are detailed on its website, including how the sale and test drive process is handled professionally, plus a listing page for all current cars it is selling. It sells a variety of vehicles including an upcoming listing for a 2017 Ferrari 488 Spider with 12,000km on the clock and dressed in Rosso Red paint with Nero interior.
While this Skyline GT-R M-Spec is a rare and highly collectable example, Summon lists a wide range of prestige vehicles, evident in its latest cars of the world sale.
Going back through the years is a great condition 1990 Porsche 944 Turbo manual which is juxtaposed against a contemporary 2020 Tesla Model 3 Performance.
Buyers interested in something built for touring and who want to own a piece of V8 history might be more interested in the fully optioned 2015 Toyota Landcruiser Sahara – the last of the twin-turbo diesel V8 'Cruisers.
Other fine machinery currently listed include an Audi R8, BMW M3 Competition and Pure, a Maserati Ghibli GranSport and Mercedes-AMG GLC 63.
Summon also tells us that there are new listings coming shortly for a Porsche 718 Cayman 982, Kia Stinger GT, Ford Mustang Convertible V8, and Alfa Romeo Stelvio Quadrifoglio.