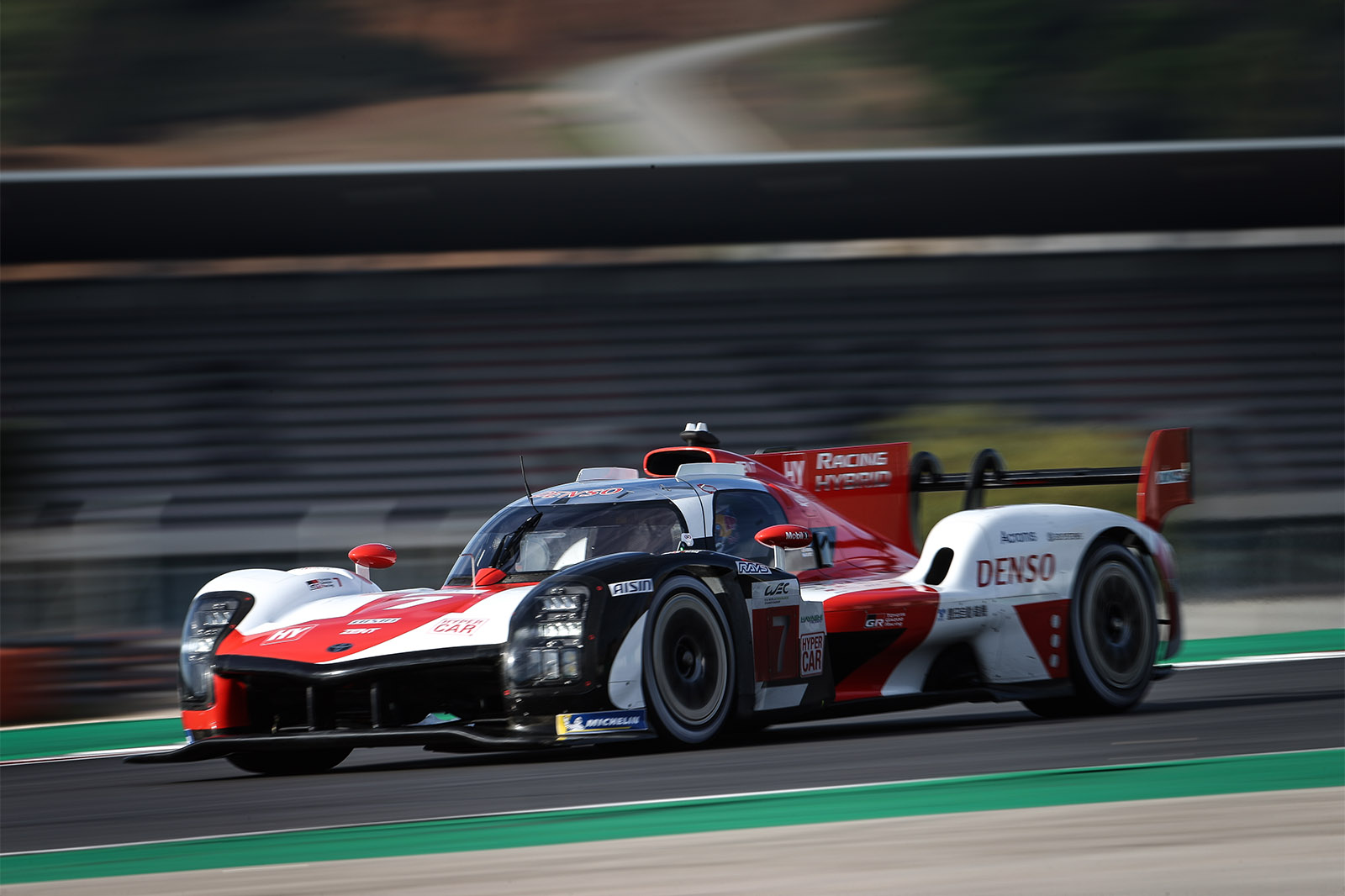 Toyota has revealed the handsome car that heralds a new dawn for endurance sports car racing – but don't expect the sun to rise too quickly on what should eventually be a fantastic new era for the Le Mans 24 Hours and the World Endurance Championship.
This year, we're facing what's best described as a transition season for the long form of circuit racing, as the new Hypercar (LMH) premier division gets off to what might be a sluggish start. That's because, just like in the previous high-tech, high-cost LMP1 prototype era, Toyota doesn't yet have a lot of opposition as it bids for a fourth consecutive Le Mans win. That will change in 2022 and beyond but, in an echo of life in the real world, we're going to have to be patient.
Slower, heavier and less powerful
On paper, reining in the specification and performance of the new top-line sports car breed doesn't sound like progress, but the soaring costs and sophistication of the hybrid-era LMP1 cars made a significant reset essential. And as the Hypercar moniker suggests, it was time to take endurance racing back towards something that can at least be marketed as road-relevant – even if such a claim comes with a generous pinch of salt.
Toyota Gazoo Racing has chosen a far bigger displacement for the internal combustion engine in its GR010 Hybrid, upscaling from the 1.6-litre twin-turbo V6 in the TS050 LMP1 to a 3.5-litre twin-turbo V6. But heavy restrictions allow only a single 200kW front-axle hybrid system and a maximum combined power output of just 500kW, falling far short of the near-745kW the LMP1 car was capable of generating.
The hypercar is also heavier (1040kg over 878kg), longer, wider and higher. Combined with tight new aerodynamic restrictions, the LMH car could be 10 seconds slower than the LMP1 car around the 13.5-kilometre Circuit de la Sarthe.
But, frankly, who cares? Slower lap times don't matter if a set of rules encourages more entries, greater competition and better races. And that's what we should get with LMH – but perhaps not yet.
Who will Toyota be taking on?
Only two other LMH cars are due in the WEC and at Le Mans in 2021. Scuderia Cameron Glickenhaus, the niche performance car brand founded by eccentric American Jim Glickenhaus, is aiming high with its new 3.5-litre twin-turbo V8-powered SCG 007. The car has yet to break cover, but a collaboration with Joest Racing – which has won Le Mans 15 times with Porsche and Audi – has given the project greater authenticity.
It's hoped that Glickenhaus that will be on the grid for the WEC season-opener, which will now take place at Portimão in Portugal on 4 April after the Covid-related cancellation of the Sebring 1000 Miles that had been due to run in March.
Then there's the PMC Project LMH of ByKolles, which is powered by a normally aspirated V8. The German team was an LMP1 constructor and entrant, but its top-division cars never made it to the finish at Le Mans in six attempts – and its new hypercar hasn't even been listed in the 2021 WEC season entry list that was published this month.
So… underwhelming? You could say that. As in the past three years, we might once again be asking of Toyota come June (or September, if Le Mans is delayed once again by Covid): who exactly did you beat?
Alpine offers competition
The answer could at least be one known quantity. The Alpine brand is returning to the top WEC class with a so-called 'grandfathered' Oreca-built Rebellion Gibson R13 LMP1 car that will be heavily restricted in performance to match the new LMH cars. This non-hybrid car was formerly run by the now-defunct Rebellion team, the privateer that did at least push Toyota and even beat it in some WEC rounds (with the significant help of a favourable equivalency formula). The programme supports Alpine's high-profile Formula 1 entry as the new face of the team once known as Renault, and it does at least carry a fine tradition back to Le Mans.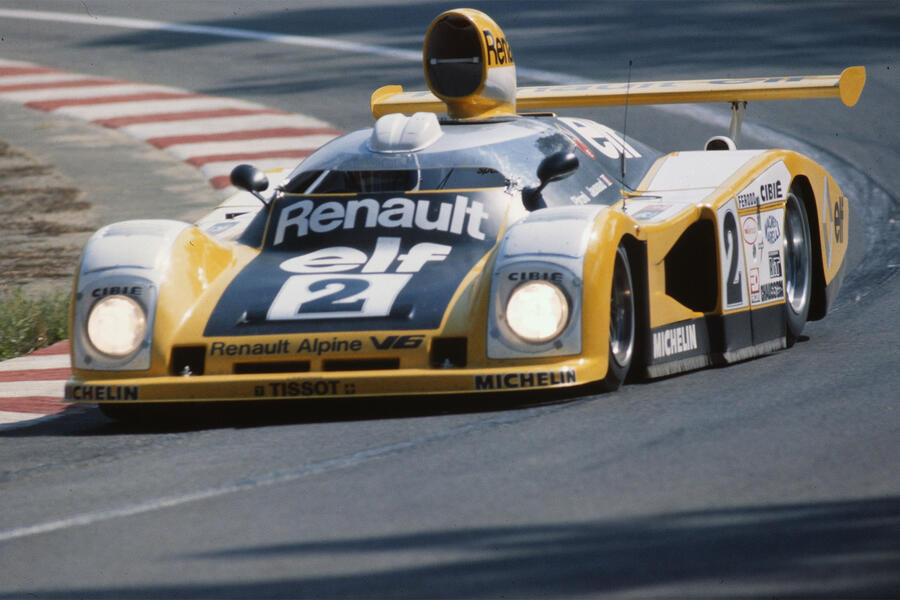 In 1978, Renault-Alpine scored a popular home win at Le Mans when Didier Pironi and Jean-Pierre Jaussaud took a convincing victory in their 2.0-litre V6 turbo-powered A442B. But while a repeat would be welcome by French fans, it might not be the best result for Le Mans organiser Automobile Club de l'Ouest if an outdated car from a previous generation prevails over the new hypercars.
Still, Alpine's entry has to be applauded (even if it does represent a fudge), because the supposed top rank would offer slim pickings without it. In fact, given that the Toyota is all new and reliability might therefore be questionable, a well-run car from the secondary and highly competitive LMP2 division could well make the overall podium – and perhaps even grab the top step. Now that would be something to savour.
Brighter days beckon beyond
The reason we remain excited about endurance racing is that, suitably, you have to look at the long game. Peugeot will join Toyota in LMH for 2022, creating a far more tantalising prospect, and the parallel Le Mans Daytona Hybrid (LMDh) division will also be launched.
This is the set of rules that both Audi and Porsche have chosen for their top-level endurance racing comebacks in 2023, and both look set to offer customer cars for privateer teams, too. Genuine equivalency via a balance of performance formula will be required to ensure that Toyota and Peugeot in LMH and Audi, Porsche and their customer teams in LMDh can race fairly and squarely. But for the first time since the Group C days of the 1980s, there could be 20 cars on the grid with the capability to win Le Mans, especially if Ferrari, McLaren and Acura (Honda) join the fun, as speculation suggests.
Just like in the real world, all we need is a time machine to skip the immediate months ahead. Deeps breaths and patience, everyone…
Damien Smith