BMW's VR headset puts drivers in a virtual reality world at the wheel of a real car.
BMW is gamifying the act of driving with its M Mixed Reality technology that blends the real and virtual worlds to deliver a new take on driving and the experience of getting behind the wheel – and Automotive Daily has had a go.
The firm's new system – installed in a prototype version of the forthcoming M2 sports car – sees drivers wear a virtual reality (VR) headset with head movements tracked by a sensor mounted on the car's dashboard.
Geofencing technology means that once the car reaches a predetermined position on the track in the real world, guided by instructions in the VR goggles, the start line of the race track in the virtual world is displayed in the driver's goggles, yet the driver's hands and the car's steering wheel is visible.
The prototype system's challenges include navigating a simple race track in the virtual world through driving a car in the real world. Sampled at a BMW test facility outside of Munich, we drove the M2 on a vast expanse of tarmac, navigating the lap in the virtual world and completing challenges such as collecting 'coins' (digital depictions of BMW's roundel logo) that each give a one-second credit towards a reduction in lap time. BMW says this "reinforces the immersive in-car experience".
The brand says: "The system takes all movement and rotary axes of the BMW M2 into account. The vehicle itself becomes the controller, in this case the fastest controller in the world." Our early test of the experience proved that driving in the real world while viewing the digital world quickly becomes quite natural, with only grip level difficult to judge.
Developed in conjunction with Epic Games, BMW believes the system could potentially be used in the future to help with driver training and vehicle development, while it could also be applied to boost the experience on track for M vehicle owners.
For example, an ideal line with braking and throttle-on points could be displayed in the goggles on a track – such as the Nurburgring – to mix the real and digital spaces, or owners could even follow their previous best laps, or a BMW 'ghost' driver.
According to BMW M division CEO, Frank van Meel, "Anyone who asks what virtual experiences in the automotive sector might look like in future: that is the answer. People must be able to experience this new feeling – and with M Mixed Reality, we offer them a suitable solution for this."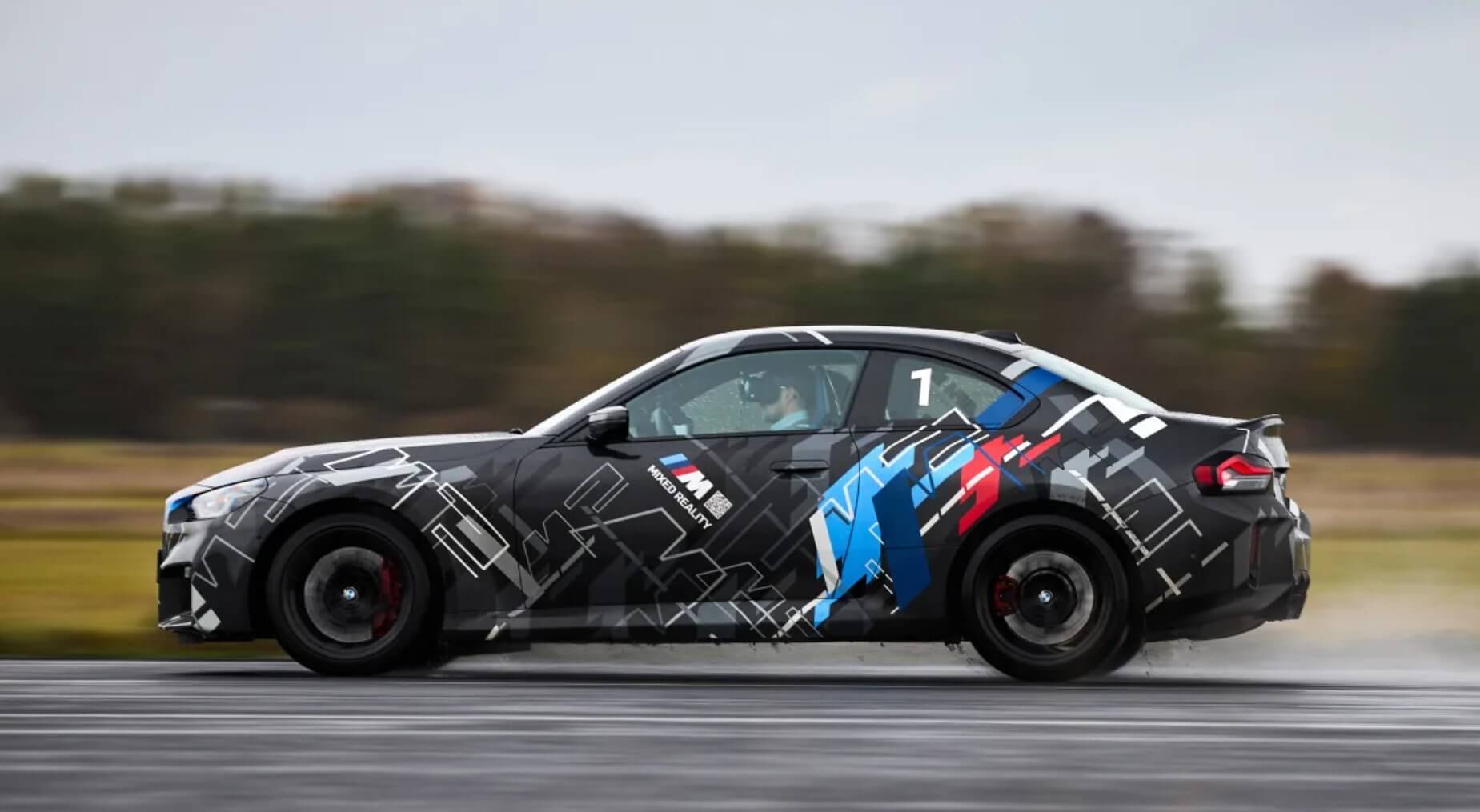 The technology is still currently at the prototype stage but BMW has hinted at its production relevance as outlined above. Even if it does get approved for consumer use, expect to wait a few years before trying the system for yourself.
Sean Carson