It's not all about top speed – reaching 100km/h in under three seconds is a feat in itself.
The world's fastest-accelerating cars come in all shapes and sizes. From petrol to hybrid to electric, bare-bones sports cars to ludicrous sedans, they all show that there's not a single formula for sub-three-second sprints to 100km/h.
This list is based on manufacturers' official claimed times, and only includes production cars. Modified models and track-only machines don't make the grade. No one-foot rollout acceleration runs, either. Didn't manage less than three seconds? Then you aren't on this list.
And what about those outlandish claims by up and coming hypercars, especially those of an electric persuasion? We haven't included cars that have yet to go on sale, but we've listed some potential record-breakers after our countdown.
Ferrari F8 Tributo, McLaren 620R, Lamborghini Huracán Evo – 2.9s to 100km/h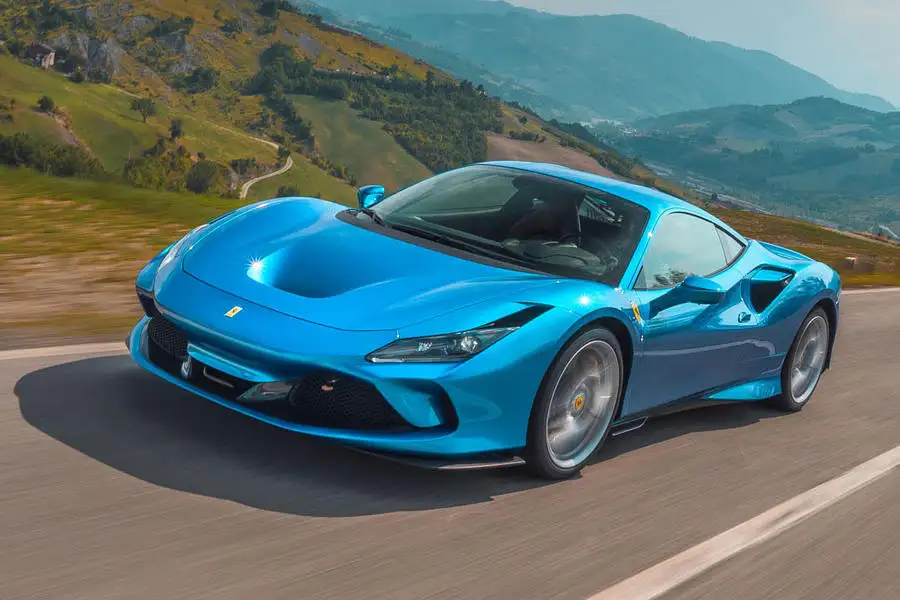 Breaking the three second barrier is no mean feat, and yet multiple cars can now claim to achieve it. McLaren's 620R is effectively a road-legal version of the company's 570S GT4 race car, with weight reduction and a major aerodynamics package as well as a power boost to 456kW. Ferrari and Lamborghini, meanwhile, achieve the same time with their 'mainstream' supercars, the F8 Tribute and Huracán Evo.
McLaren P1, BAC Mono – 2.8s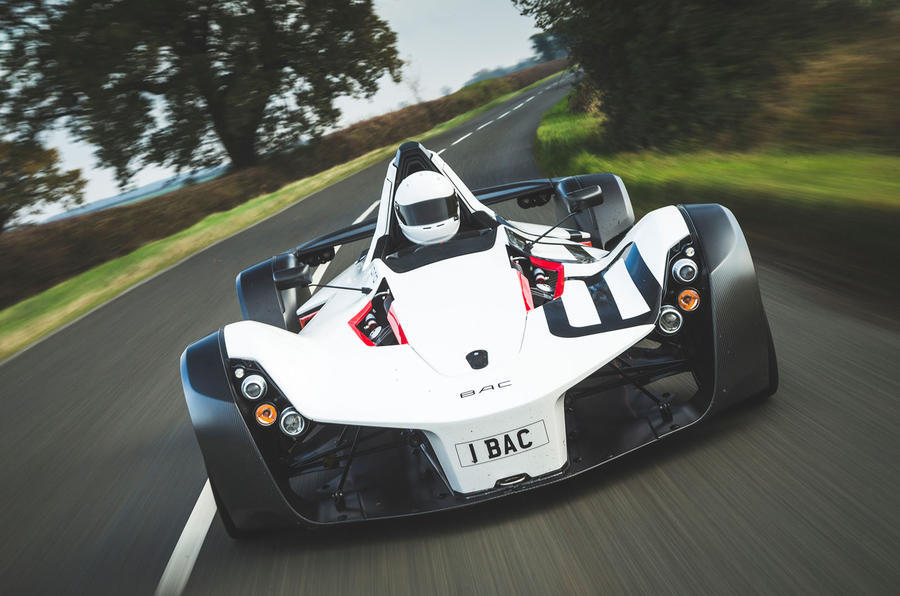 Woking's hybrid hypercar shares its position with another British creation, but one that uses extreme lightness instead of electrification to achieve such a blistering sprint time. The Briggs Automotive Company has been steadily improving the Mono, a single seater for the road with a 228kW Ford engine, for a number of years. The 2.8 time refers to the old Mono – the new one was only announced in March 2020, and promises to shave a tenth of a second off a car that already moves like greased manure from a carbonfibre spade. The limited-run carbon-clad Mono R promises 0-100km/h in an even quicker 2.5s, though we've yet to see that theory proven.
Caterham 620R, 2.79s to 100km/h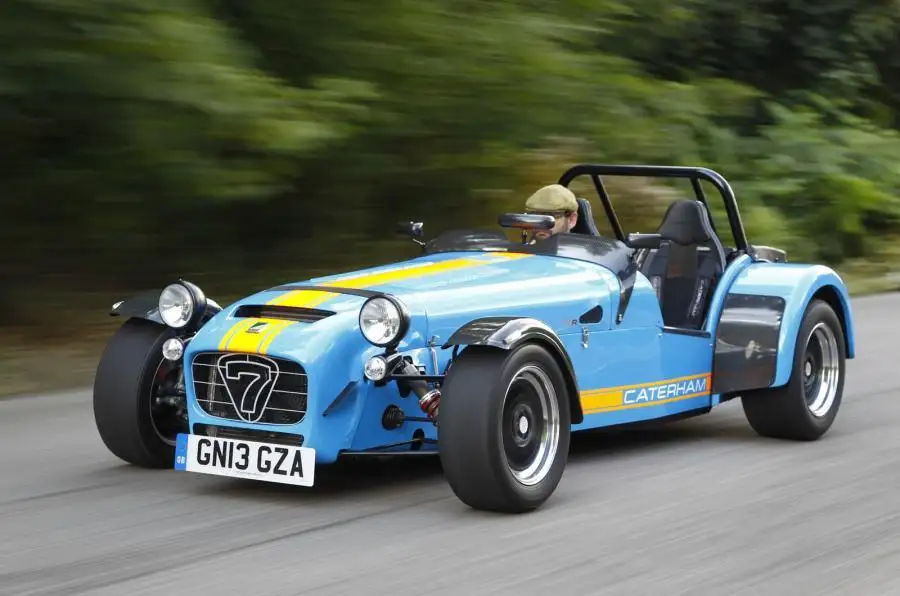 All Caterhams feel insanely fast by their very nature, but the 620R backs up the impression it gives with actual statistics. Powered by a 230kW supercharged 2.0-litre Ford engine, it's an evolution of the already-crazy R500 and ekes even more performance out of a design that, in essence, has changed little since the 1960s.
Hennessy Venom GT- 2.7s to 100km/h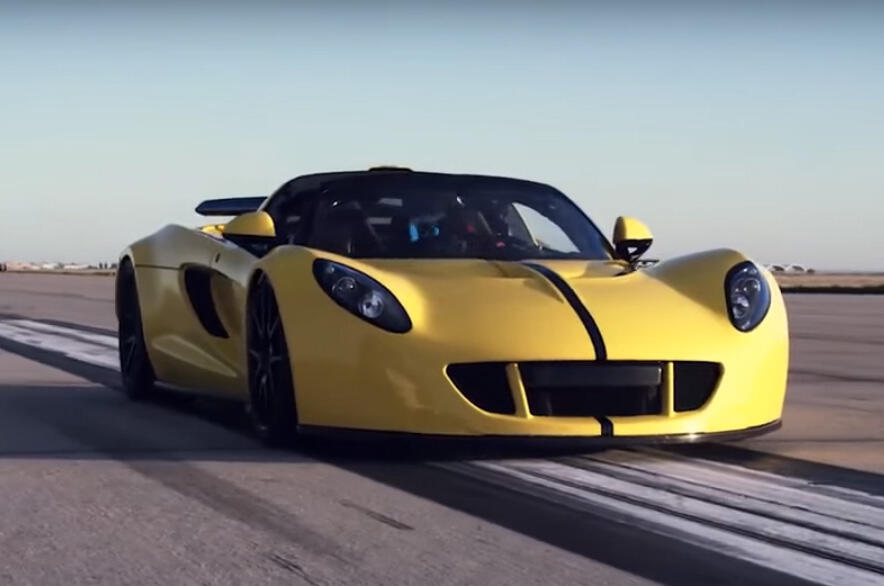 Built from a Lotus Exige in the heart of Texas and shipped all over the world, the Venom won't win an prizes for luxury but boy does it go fast. As if 2.7sec to 100km/h wasn't quick enough, the team that makes the 928kW Venom GT have had one at 434km/h in a straight line.
Porsche 911 Turbo S (992) – 2.6s to 100km/h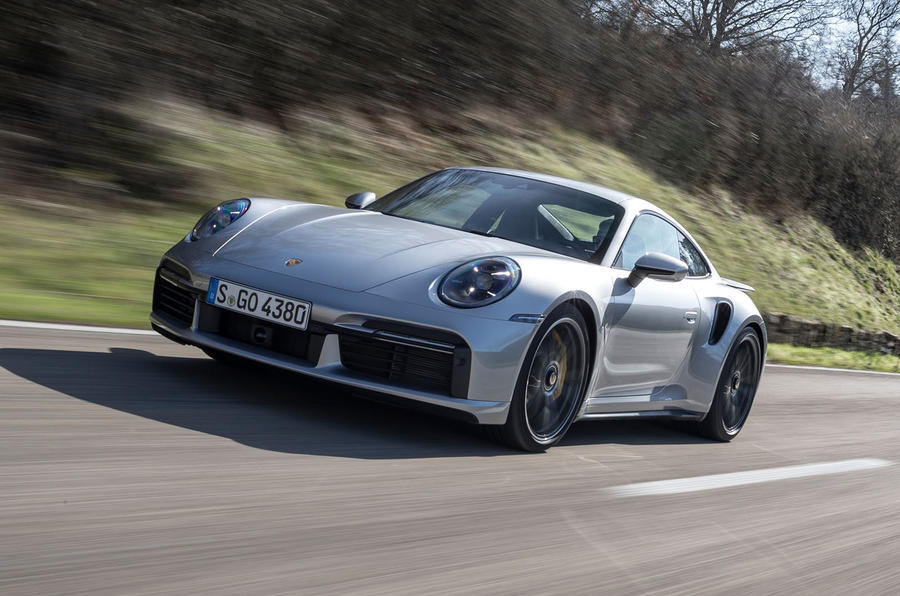 With more torque than the most extreme road-going 911 to date, the GT2 RS, Porsche's 992-generation Turbo S delivers astonishing acceleration from its 3.8-litre twin-turbocharged flat six. It's the fastest series-production 911 yet, even besting the legendary GT1 – a homologated Le Mans race car.
Rimac Concept One – 2.5sec to 100km/h
The Concept_One has smoked both a LaFerrari and a Tesla Model S in drag races using its four electric motors. The limited-run EV was sold for around $1,800,000 – but it was a mere taster of the main event, the c$4.5 million C_Two.
Porsche 918 Spyder, Koenigsegg One:1 – 2.5sec to 100km/h
Porsche's 918 Spyder hypercar went down the hybrid route to achieve such a blistering sprint time, while Koenigsegg's One:1 balanced power and weight perfectly with 735kW per tonne when run on E85 Ethanol. Both are absurdly fast, and both sold out almost as quickly.
Tesla Model S, Porsche Taycan Turbo S, Bugatti Chiron – 2.4s to 100km/h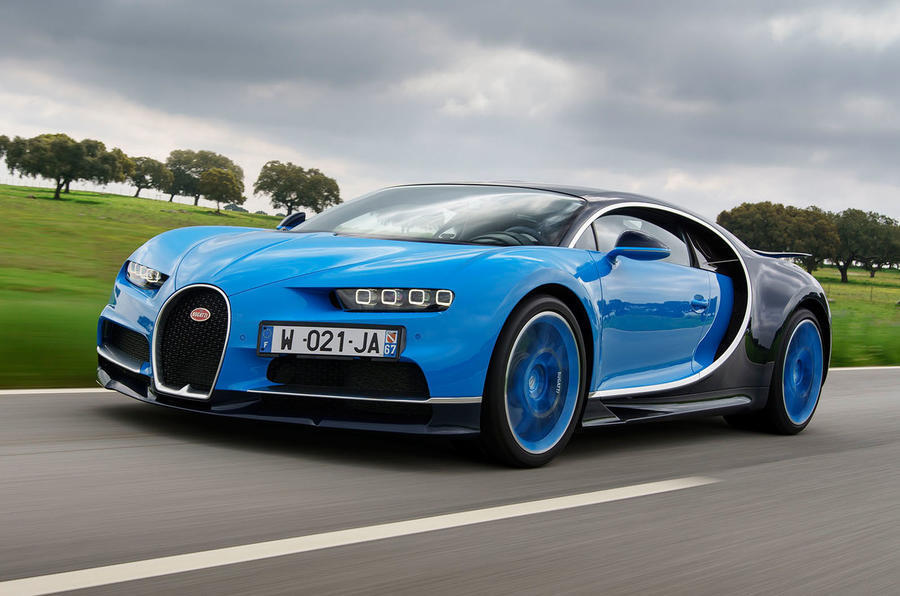 The fastest Tesla to date was an iterative effort, with Ludicrous mode and several software tweaks chipping away at its sprint time over several years. Porsche's debut electric effort matched it out of the gate, with the Taycan Turbo S also managing 2.4s. This is also how long it takes a Bugatti Chiron to make the sprint, still the daddy as far as luxury performance goes, but needing 1103kW from a quad-turbocharged W16 engine to do it.
Ultima Evolution Coupe, Dodge Challenger SRT Demon – 2.3sec to 100km/h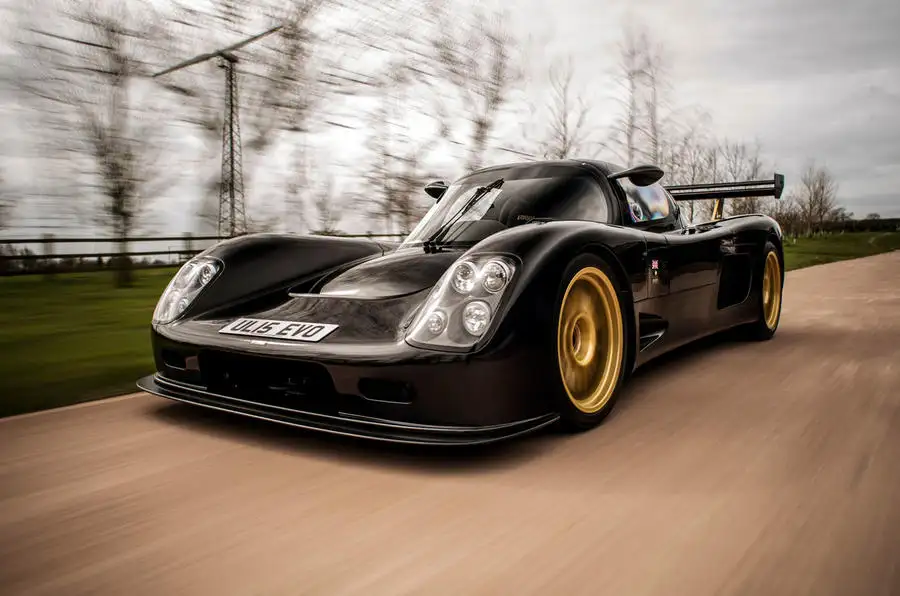 The term 'race car for the road' is bandied around fairly liberally, but it's hard to envisage a more accurate description for the 760kW, 6.8-litre supercharged V8-engined Ultima Evolution Coupé. Meanwhile, Dodge strapped a mammoth supercharger and other performance parts to the Challenger Hellcat to create the wheelie-pulling, 618kW SRT Demon.
What will be next to go quickest? The contenders
Lotus Evija "under three seconds"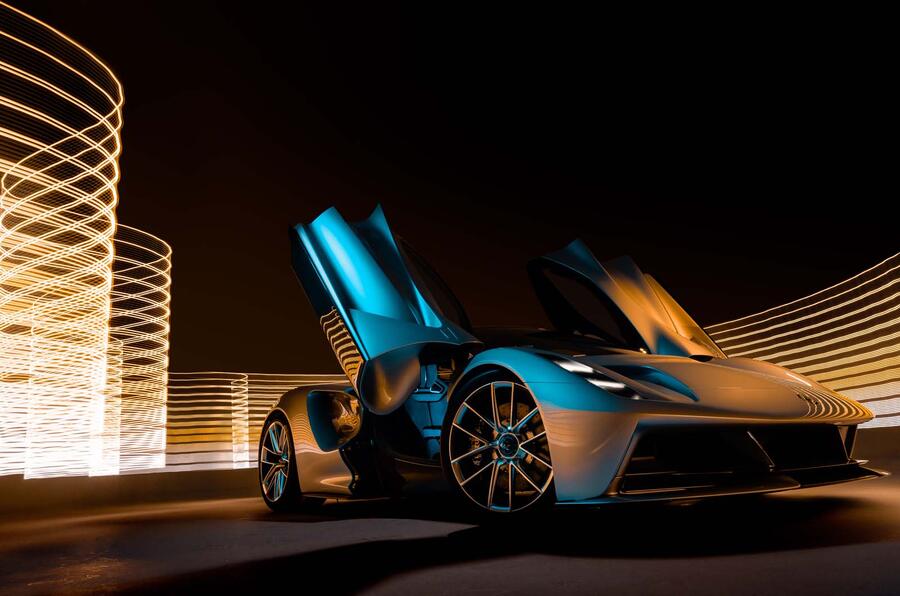 The most powerful production car in the world? Lotus is talking a big game with its Evija hypercar, an EV that is set to arrive with 1471kW sent to all four wheels and a top speed of over 330km/h. The company is keeping mum on exact specifications for now, but that hasn't stopped an entire year's worth of allocation from being sold already, at more than
$4 million each.
Pininfarina Battista "under two seconds"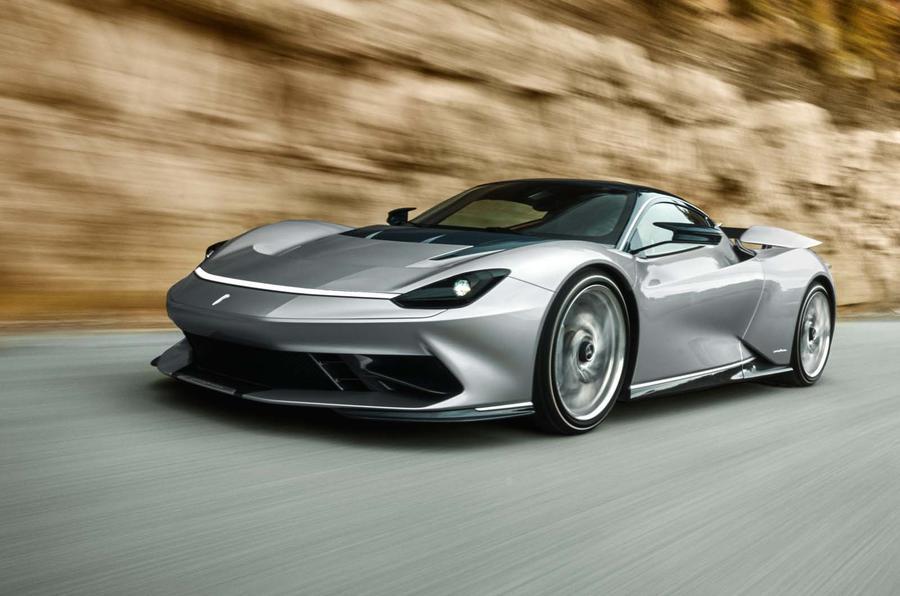 With a powertrain sourced from Rimac, it stands to reason that Pininfarina's luxury EV should come close to matching the C_Two on performance terms. It will use four motors to deliver up to 1420kW and 2300Nm, but the company is only saying its sprint time will be "under" two seconds. Specifics will have to wait until the first customer cars arrive and someone puts it against the clock.
Rimac C_Two – 1.9s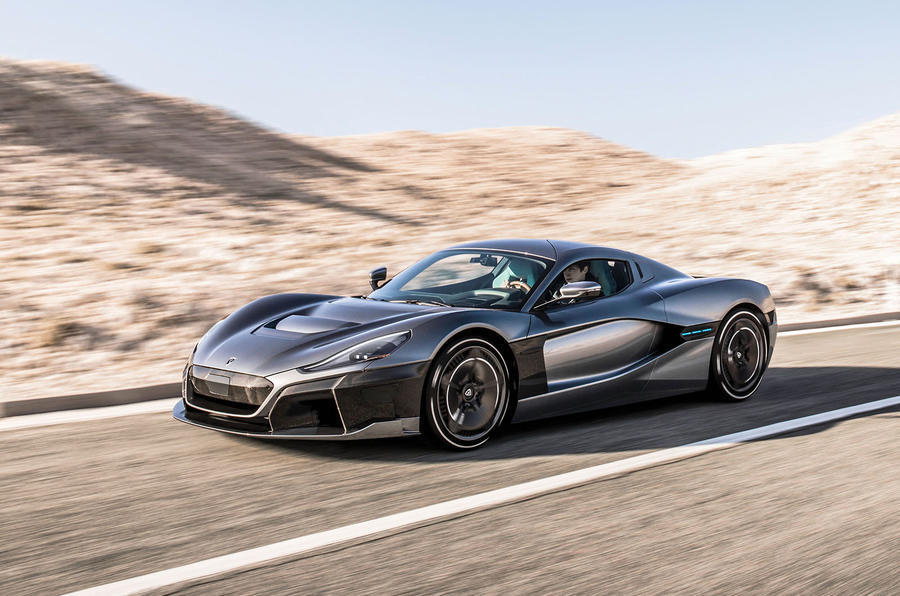 Croatian EV pioneer Rimac already proved it could make an impressive EV with its Concept_One, but the C_Two promises to be even faster. 1420kW from four motors, a top speed of 410km/h and narrowly dipping under two seconds in the 100km/h sprint, it should be a true demonstration of just what can be achieved with EV car design.
Aspark Owl – 1.7s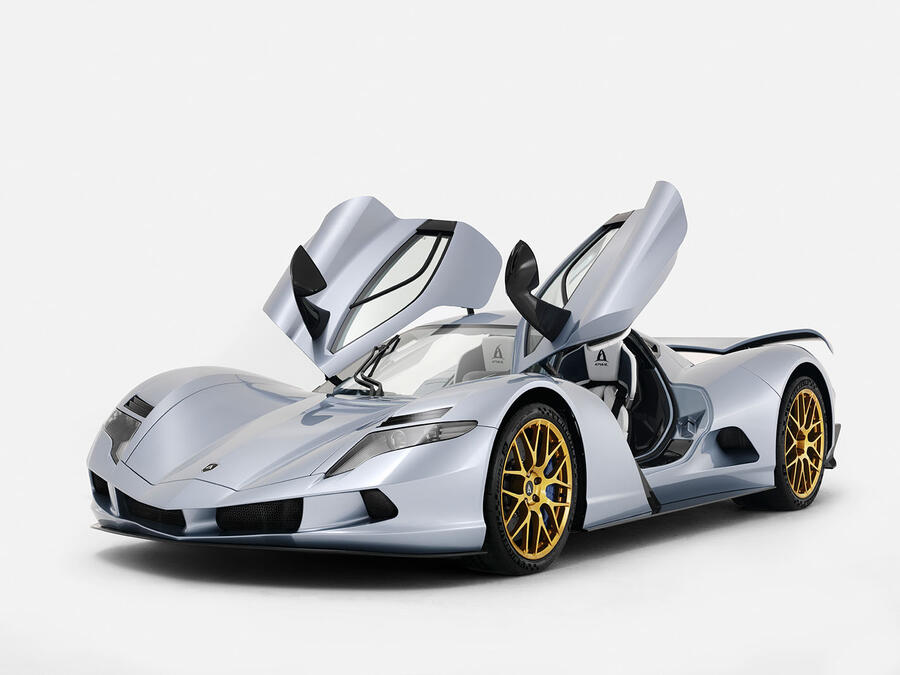 How much power does it take to dip under two seconds in an electric road car? If Japanese manufacturer Aspark is to be believed, 1480kW, courtesy of four separate motors and a 64kWh battery. Combined, the Owl hypercar should weigh in at 1900kg, and has a theoretical top speed of 400km/h. Only 50 will be made, and each will cost around
$5 million.