The gold rush is on, and plucky pioneers are heading into the wild blue yonder in a race to strike it big.
Car makers' new obsession with electric vehicles (EVs) was always going to lead to this: a rush downstream towards gimlet-eyed motorsport entrepreneurs, ready to sift through the sediment and spot something sparkling. The age of electric racing is upon us, apparently. Well, at least it soon will be.
Of course, Formula E got there first, more than six years ago, even before some manufacturers had a clear understanding of which way the stream was running. And now, inevitably, others are panning in Alejandro Agag's wake. Single-seaters are one thing but, as in traditional motorsport, there was always going to be a place for EV racing based around saloons, or perhaps more pertinently SUVs, which correspond more directly to the sale of road cars. The Formula E-supporting Jaguar I-Pace eTrophy one-make series may have already wilted, but in the past couple of weeks, the covers have come off not one but two new series that are vying to catch the zeitgeist.
First pure ETCR…
Pure ETCR was actually first announced back in February, but the pandemic enforced an unavoidable pause. Now a six-event schedule is on the cards for 2021, and a series that has already attracted Hyundai, Cupra and Alfa Romeo (through a customer team) will break cover in a demonstration event later this month in Italy. Promoted by Eurosport Events, an associate to the broadcaster of the same name that runs the TCR-based World Touring Car Cup, Pure ETCR looks a credible prospect.
The racing format seems to borrow inspiration from rallycross and the stadium-based Race of Champions head-to-head events that used to be held each winter. In other words, short, sharp races that put entertainment and spectacle first – and handily avoid the thorny problem of limited range. Let's face it: EV endurance racing is still some way off. However, as Volkswagen has shown with its record-breaking ID R special, there's nothing underwhelming about EV performance potential, and that's the key hook for Pure ETCR. The series is promising continuous power of 300kWp and peak power of 500kW, specifically through rear-wheel drive only, on bespoke Goodyear all-weather tyres. Sounds like a handful.
The batteries are coming from Williams Advanced Engineering, with a capacity of 65kWh at 800V and a charging time from 10-90% of less than an hour, taking on electricity from a hydrogen generator-fuelled 'energy station'. Familiar names such as DTM and World Rallycross Champion Mattias Ekström and Spanish veteran Jordi Gené are committed already (via Cupra) and more car makers are expected to sign up. The promotional event on 14-15 November at the final round of the WTCR will tell more.
…Then supercharge
The other EV racing series to have just gone public is Supercharge, which aims to launch with an eight-event calendar in 2022. As with Pure ETCR, the onus is on a short, sharp racing format to provide maximum entertainment in the face of limited range: 15 races in a day, gimmicks such as low-friction zones and a 2.5m ramp for jumps around short circuits that pop up in urban areas for Formula E-style one-day events. Sixteen cars from eight teams is the initial target, as is a hearty 500kW. Spot the theme?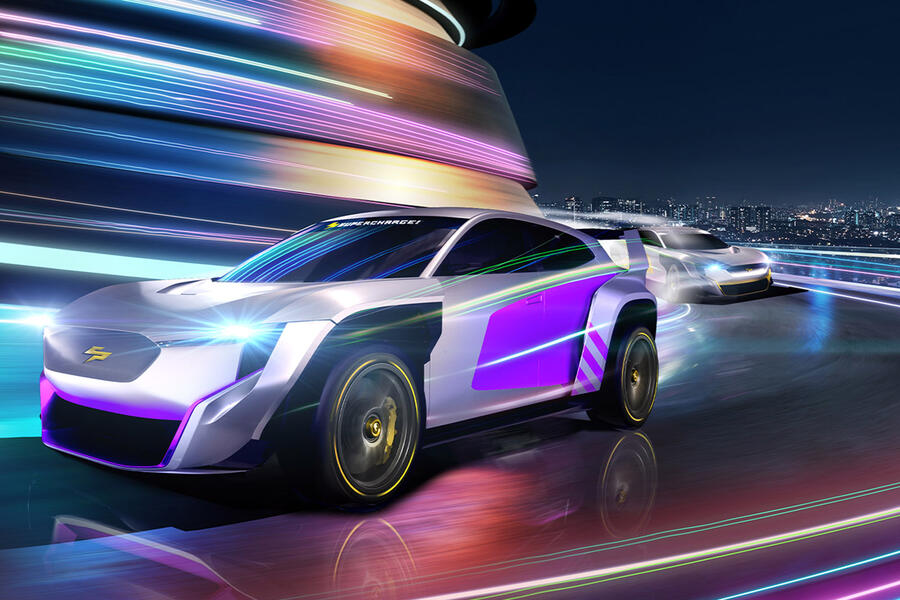 Credibility comes in the form of technical advisor Willy Rampf, a former technology director of the Sauber Formula 1 team who also had a hand in the ID R. Supercharge's organisers say the concept has been created after plenty of consultation with manufacturers, which is why an SUV is the vehicle of choice. German company Holzer will build a tube-frame chassis, upon which teams can add their own bodies and drivetrains.
Talk is one thing, firm commitment quite another, of course. No manufacturers have yet been named for Supercharge and there's no tyre deal nor any sponsors confirmed, so this one has a way to go. But the concept is designed for a relatively low budget (even if the organisers won't say exactly how much), and co-founder Max Welti has some precedence to draw on. The former team manager for the 1980s Sauber-Mercedes Group C sports car team previously devised the V8 Star saloon championship that gained some traction 20 years ago.
It's easy to be cynical when something new is proposed, especially when it's wrapped up with glitz and gimmicks, but Supercharge's organisers are convinced that, in this fast-changing world, there's plenty of room for more than one prospector to go panning. After the gold rush, we will see who's smiling.
Agag ahead again
Prior to both, Agag will launch his Extreme E electric off-roader series in January, running at five remote locations around the world. Its Odyssey 21 offers big performance over limited range: it's a 1650kg, 2.3m-wide, four-wheel-drive electric SUV built on a steel-alloy tube-frame with a peak output of 477kW. Unlike its prospective rivals, Extreme E has an agenda to not only entertain but also educate and make a defined contribution to the battle against climate change.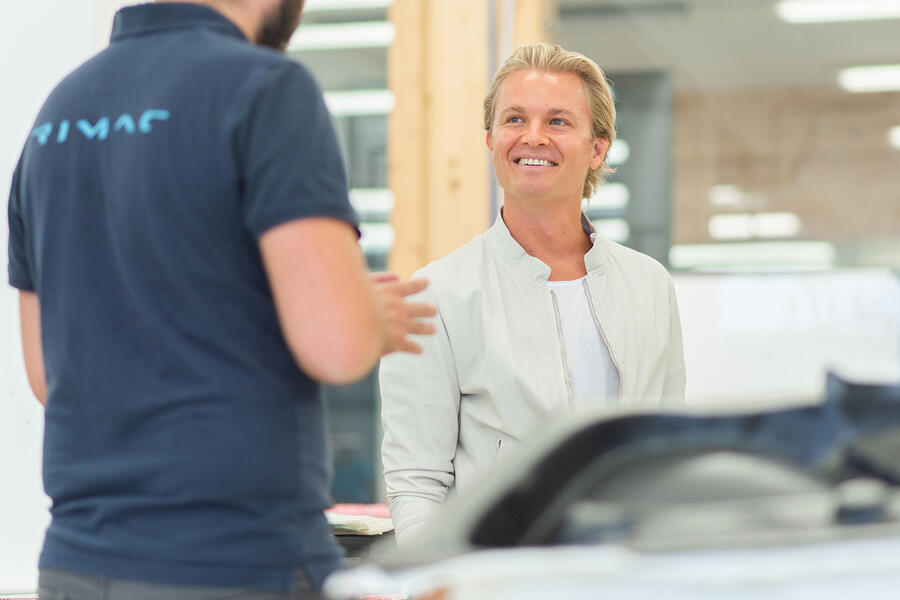 Those are high aspirations for a (not so humble) racing series, but it's hard to deny that Agag has a knack for catching the zeitgeist. Hot on the heels of Lewis Hamilton committing a team, his old F1 rival Nico Rosberg has done the same. That's marketing nirvana right there. Rallying legend Sébastien Loeb and F1 driver Valtteri Bottas are among the curious who have tested the Odyssey 21, and with such names offering extra credibility, Extreme E is building a head of steam. It just shows that you can't beat high ambition – so long as you have the chops to deliver on it.
Damien Smith