VW's performance-focused ID 7 GTX has been teased, revealing styling tweaks and bigger changes under the skin.
The high-performance Volkswagen ID 7 GTX will be unveiled at the Munich motor show in September, the brand has confirmed.
Volkswagen's answer to the Tesla Model 3 Performance, the new all-wheel-drive range-topper is understood to pair the base model's 210kW and 545Nm rear motor with the ID 4 GTX's 80kW front motor to give a combined output of around 290kW.
This should substantially reduce the ID 7's 0-100km/h time of around 6.0sec in Pro S guise, although it's unlikely to match the Model 3 Performance's 3.3sec.
The upgrade is also expected to bring a slight reduction to the ID 7's 700km range (in 86kWh specification). A range of around 640km is likely.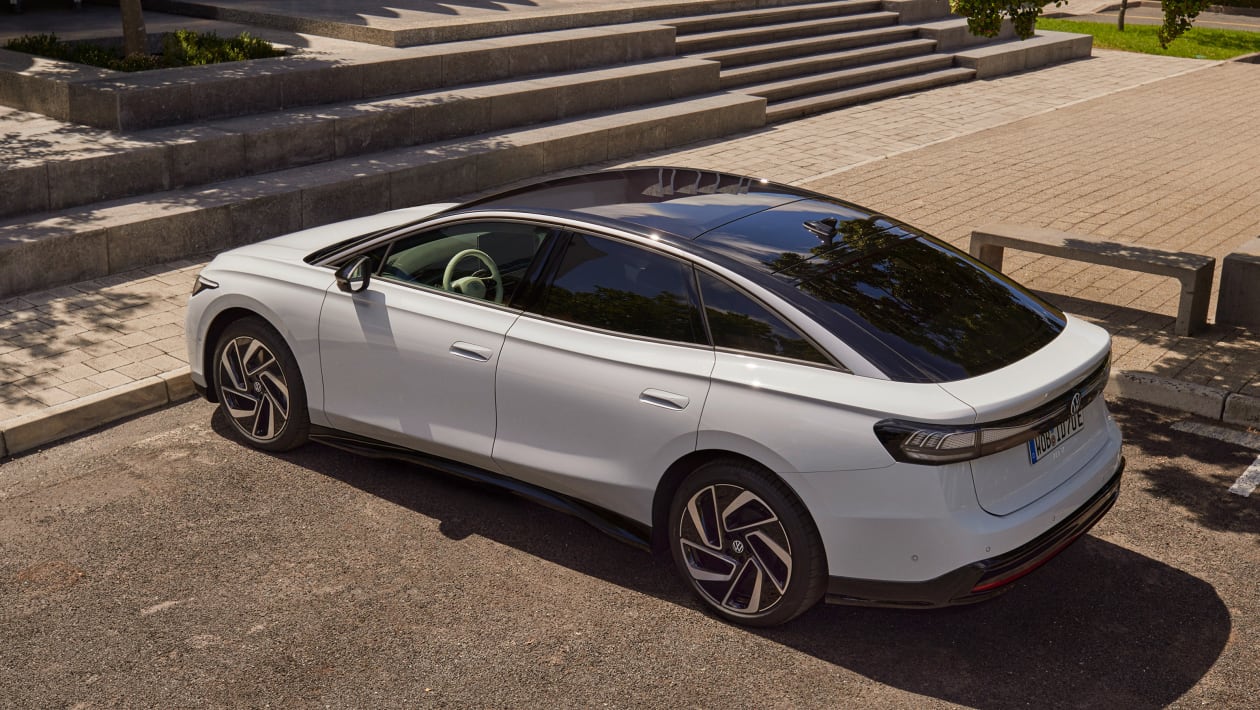 Visually, the GTX will be distinguished by gloss black accents (including the roof), tinted windows and bucket seats with red contrasting stitching.
The regular ID 7 will launch in Europe and China this year, with the US following in 2024 and a potential Australian introduction would be in 2025, although so far unconfirmed.
The sedan measures nearly five metres long and has a wheelbase of around three metres, making it larger than the Volkswagen Passat, which it indirectly replaces, and closer in size to the Phaeton, which bowed out in 2016.
Its cabin majors on practicality but various touches ramp up the ID 7's luxury credentials, including a panoramic roof that switches from opaque to transparent at the touch of a button, optional massage seats, an augmented reality head-up display and a 15.0-inch infotainment touchscreen running a heavily overhauled iteration of Volkswagen's MIB software platform.
Volkswagen has focused on making this new infotainment platform – shared with the facelifted ID 3 – easy to use. There is a new direct-access bar at the top of the touchscreen for quick access to core functions, for example, the main menu can be opened without closing any in-use app, the home screen can be configured to show icons for a driver's most commonly used apps and the main climate controls are now permanently hosted at the bottom of the screen to avoid scrolling on the move.
Perhaps most importantly, the controversial touch sliders for the temperature and volume controls are now illuminated, meaning they can be used safely at night.
Additional reporting by Charlie Martin