It pains me to write this because I adore the place – but Formula 1 probably shouldn't be racing at Imola this weekend.
Believe me, I never thought I'd tap out that sentence about a race circuit I consider one of the best in Europe, if not the world. But sadly the former home of the San Marino Grand Prix, now the host of the Emilia Romagna GP, is outdated, a throwback – and not entirely in a good sense. The 2020 return was proof enough.
In a hastily compiled 'emergency' calendar formed in the midst of a global health crisis, Imola was a welcome and familiar haven last November for its first F1 grand prix since 2006, especially as it is fondly remembered as a traditional European season opener from the past – just as it is this weekend, in fact.
But while the surrounding Emilia Romagna countryside was as beautiful as it ever was, the undulating ribbon of track a proper test and the grass verges and close barriers something to concentrate the minds of every driver usually pampered by acres of asphalt run-off, the long-wheelbase, heavy, hybrid F1 cars appeared to have outgrown the place. Plus overtaking was near-on impossible. It always was tough to pass here, especially after the chicanes were added at Tamburello and Villeneuve in the wake of Ayrton Senna's death in 1994, and with the high-drag, high-grip modern F1 cars that are the fastest ever seen, the race was destined to be processional.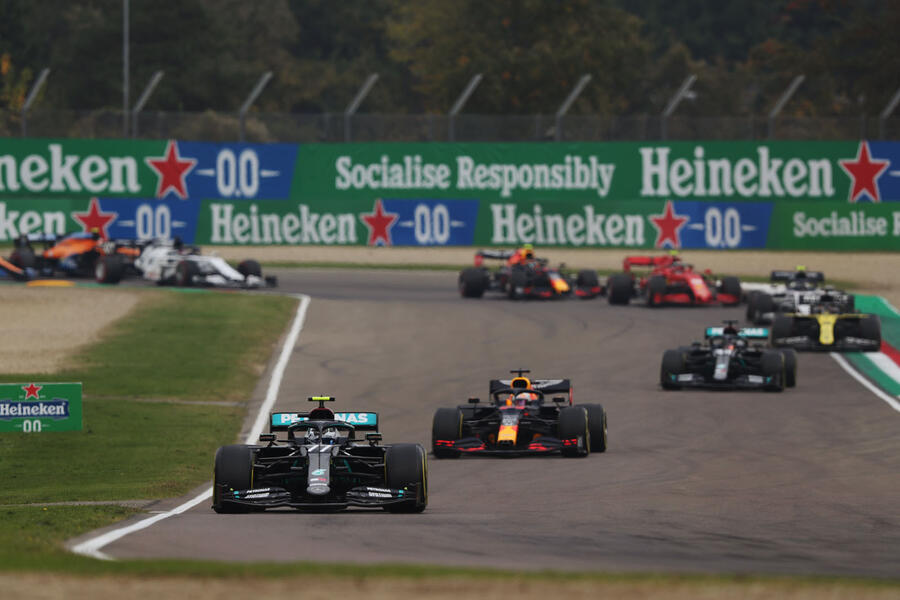 Sure, there were incidents. Valtteri Bottas was unlucky to pick up a piece of Ferrari debris that compromised his Mercedes-AMG, leading to Max Verstappen gaining a run through the two Rivazza corners and pulling a move into the Tamburello chicane – the only real overtaking spot on the three-mile track as it is today. But he'd have struggled to make it stick without Bottas's clear impediment. Then Verstappen was pitched off by a tyre failure. Lucky for him, it wasn't at the old pre-chicane Tamburello where Senna crashed.
The race was far from the best of a generally entertaining season, and we can expect more of the same this weekend – although I genuinely hope I end up with egg on my face and it turns out to be another modern classic, just like Bahrain. Certainly, there's plenty to look forward to, including the second instalment of the increasingly fascinating Lewis Hamilton vs Max Verstappen/Mercedes vs Red Bull duel. But strategy variation, unreliability and good old-fashioned mistakes are our best hope for a cracking grand prix rather than daring overtakes and driver skill.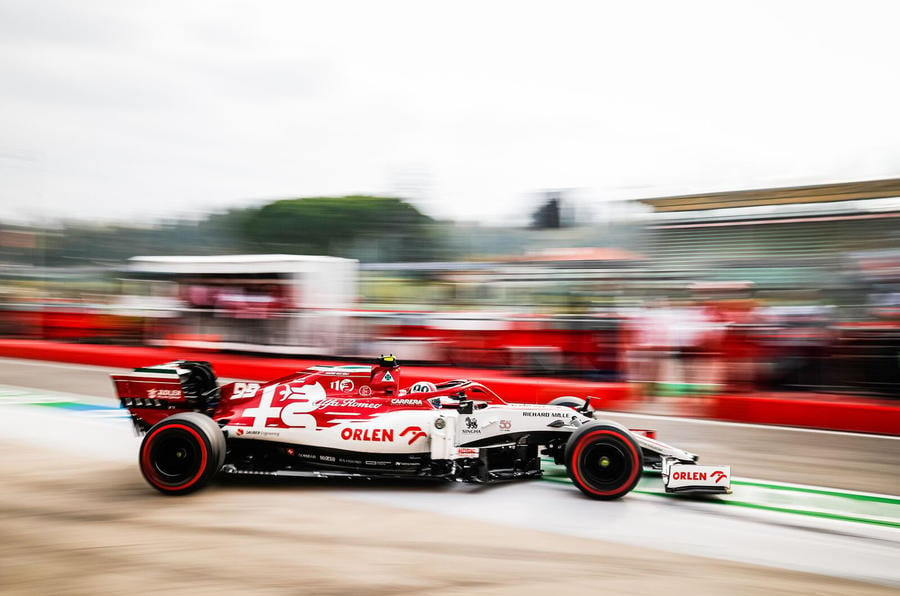 The uncharitable among you might say that's always the case with modern F1! But in this era of DRS rear wings and wide circuits, overtaking isn't usually such a problem at the majority of venues – ironic given that new car regulations have been created to 'fix' the flawed spectacle in 2022. Actually, on that thought, perhaps a third Emilia Romagna GP would be a suitably tough place to put them to the test next year…
But in reality and amid continuing Covid disruption, let's not pretend Imola's second grand prix in just five months means the wonderful old Autodromo Internazionale Enzo e Dino Ferrari deserves a regular slot on the schedule when life returns to some semblance of normality.
We can relish this weekend and the unique charms of a circuit that carries so many special memories, but nostalgia is not enough to make this return permanent. Much like Brands Hatch, Imola is an F1 relic. It belongs in the glorious past.
Damien Smith