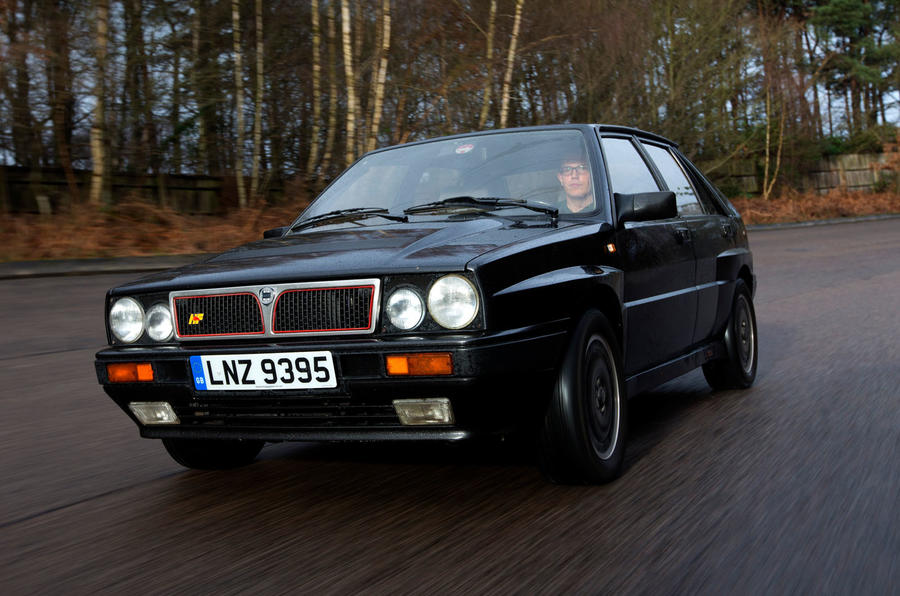 All things considered, Lancia had a good year in 2020. The things to consider are that there was a pandemic (obviously), that the marque is now sold only in its native Italy and that its sole model, the Ypsilon city car, is a decade old this year. Despite which, no less than 43,081 Ypsilons found buyers – slightly fewer than the 43,165 people who bought a DS Automobiles product. And the DS 3 and DS 7 Crossbacks aren't remotely close to 10 years old.
By now, in fact, Lancia was expected to have died as the appeal of the Ypsilon withered. Fiat Chrysler Automobiles had investigated the possibility of reviving Lancia, not least by using the pretty '60s Fulvia coupé-inspired Fulvietta concept as a flagship. But according to Olivier Francois, who led that investigation and remains head of the Fiat brand within Stellantis, it simply wasn't possible to make a business case for the marque.
Today, however, Lancia is part of Stellantis and bundled with Alfa Romeo and DS Automobiles as one of three premium brands. The difference now is that, in theory, there are many more platforms from which to construct a Lancia line-up. In theory, because the rebuilding of Lancia must be around the 456th priority for Carlos Tavares and his team, which has plenty on its plate, not least the struggles of Lancia's premium Alfa Romeo and DS stablemates.
But there may be an early, relatively low-cost win to be had, which is to replace the Ypsilon using the platform of the new electric 500. A premium electric city car is surely the ideal evolution for this chic little runabout, requiring a reasonably modest investment in new skin panels and a different interior. The renewal of the Ypsilon is not enough on its own to interest any dealer group outside Italy, but more ambitiously, how about an electric Fulvia coupé reimagined as a small, luxurious fastback SUV, and an electric, all-wheel-drive Delta Integrale? The Integrale is now Lancia's most famous model, and the prices these cars command prove that it still resonates.
Picking through back catalogues isn't the only way to revive a brand, of course – something new and knockout usually provides a more reliable business future. Lancia was all about understated, elegant Italian luxury, as well as refined and technologically accomplished performance. All qualities entirely compatible with electrification. So a range of electric Lancias, perhaps sold on subscription only, isn't impossible to imagine.
Of course, these idly speculative thoughts are about a low-priority brand. But it's good to dream, and Tavares has said that Stellantis has no plans to ditch any marques. One Luca Napolitano is the boss of the Lancia brand. Let's hope he's ambitious for it.
Richard Bremmer