No half measures: that's one of the few things Sir Lewis Hamilton and Max Verstappen have in common. A wary rather than warm respect has always marked their rivalry, which has now taken a potentially darker hue following the dramatic events at the British Grand Prix.
Some have said that their coming together was inevitable. Then again, a former F1 driver told me earlier in the year that this was one rivalry he couldn't foresee blowing up, because these two had enough sense to avoid a murky path walked most famously by Alain Prost and Ayrton Senna. But as we head to the next instalment of this previously sizzling, now volcanic duel at the Hungaroring, it's hard to see how the pair will come back from that no-half-measures collision at Copse.
Nothing between them can ever be the same again. The night after the race, Verstappen bristled on social media that Hamilton's victory celebrations had been "disrespectful" and "unsportsmanlike". Red Bull team boss Christian Horner was scathing in his criticism, while team advisor Helmut Marko – hardly known for a measured response to anything – called for the eight-time British GP winner to face a race ban. A 10sec penalty hadn't cut it, especially as Hamilton had then had the temerity to win the race.
In the other corner, Hamilton was more conciliatory. But then he hadn't hit a barrier at 51g. And it sure didn't sound like he was about to apologise.
Just as it was when Hamilton carried momentum out of Luffield that sucked him into a move he couldn't resist (and that Verstappen would also have gone for without a second thought, if the roles were reversed), these two don't tend to back down. That's a potentially scary cocktail right now.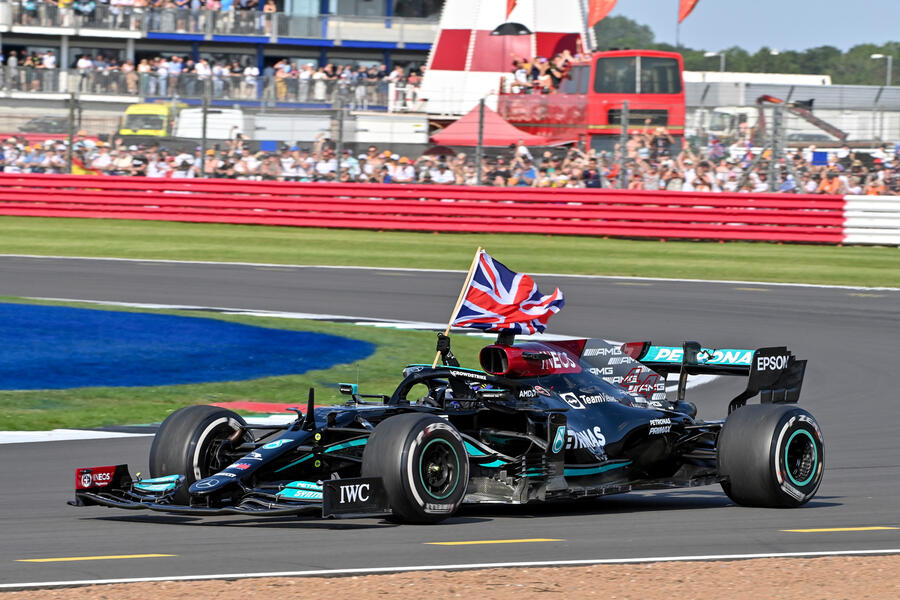 Call it what it is
A studious avoidance of the term 'race' to describe the historic F1 Sprint became comical on Saturday at Silverstone, as marketing types tied themselves in knots to avoid any potential dilution of the main event on Sunday.
Let's be clear: as any racing fan knows, a sprint is a one-at-a-time run against the clock. This was a short race, nothing more, nothing less – and it certainly did dilute what we usually term as qualifying, which took place on this occasion on Friday evening. Hamilton had been magnificent, but it counted for nothing when Verstappen, ahem, sprinted into the lead off the grid on Saturday.
Still, the extra race received a big thumbs up from most and is worthy of further experimentation. It was a disruptor, just as intended: Alpine's Fernando Alonso shot from 11th to fifth on his stunning first lap, before Sergio Pérez binned his Red Bull at Chapel Curve, ruining his weekend.
Next time, why not throw in a few other flavours? My favourite idea is banning radio communications between the drivers and their teams. To borrow from Kimi Raïkkönen, leave them alone for 17 laps; they know what they're doing. Don't they?
Damien Smith