We test the Cupra Born e-Boost with a 77kWh battery ahead of its Australian arrival.
As is the way with electric cars, the normal rules don't apply. If you want the fastest-accelerating Cupra Born, you don't actually want this. Instead, you need the 170kW e-Boost version with the smaller battery. Less weight, you see.
However, Australian Cupra buyers will have just the one Born model available to them when it arrives early next year, which is this car with a larger battery and thus longer driving range.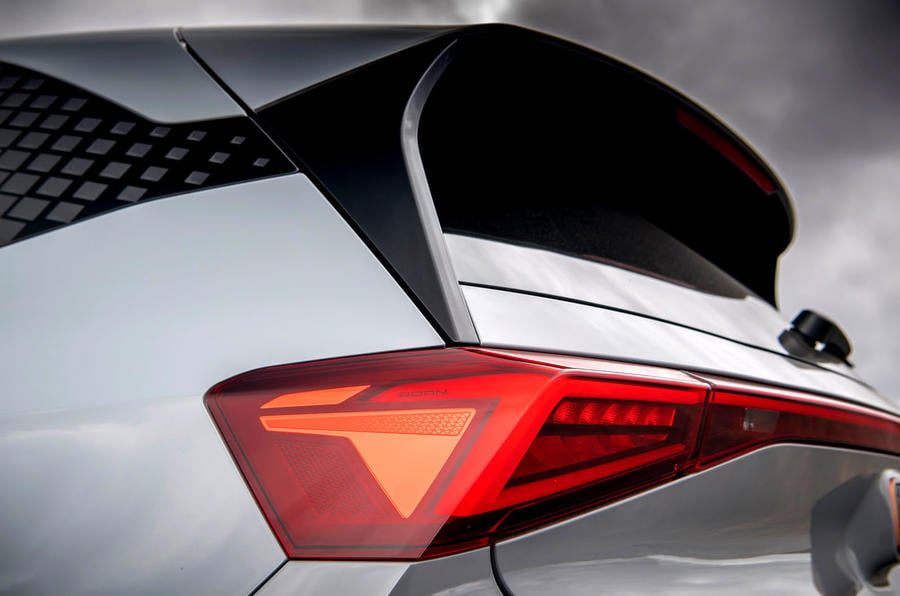 With the biggest battery (77kWh usable), there is 549km of claimed driving range from a full charge and in the real world that bears out as near-400km, so ever so slightly ahead of cars like the Kia e-Niro.
Being 'the schporty one', the Cupra gets more power than its Volkswagen ID 3 sibling which isn't sold in Australia yet. With 170kW and 310Nm, it'll accelerate from 0-100km/h in 7.0sec (7.3sec for the ID 3, 6.6sec for the 58kWh e-Boost Born which may eventually be sold in Australia).
Inside, our test car is the top-spec version, so it gets the lovely Granite Grey Dinamica electric seats that are grippy and relatively figure hugging. There's also a nice design detail in the fabric, so it feels special, and it rolls on large 20-inch alloys. The Cupra Born landing in Australia is expected to be priced around $50-60,000, but no specfications or pricing have been confirmed yet.
In terms of dynamic ability, this particular Born is no different from the others. That's no bad thing: with its rear-wheel drive, it tilts towards a bit more handling dynamism than is normal in this class. It's no Ford Fiesta ST, but the chassis is at least a bit more adjustable on the throttle than those of other supermini EVs.
Like all Borns, the e-Boost models can have adaptive dampers (fitted to our car), so it rides with a compliance that's welcome on a long journey. The caveat to this is that the normal springs are also surprisingly comfortable, albeit with a little less give, so either way you're good.
As we've touched on, the range is impressive and gives the Cupra more flexibility. My commute in the UK where we are currently able to test this car before local arrivals is over 160km, so I can get away with a round trip with no charging in this model.
All of a sudden, that's making this EV a stand-up rival for cars with a pure combustion engine drivetrain. This is a genuinely usable machine.
Piers Ward