Cupra arrives in Australia with a fresh attitude and bold ambitions for the future.
Cupra, the performance spin-off of SEAT, officially arrives next month but we attended a preview of the brand's first Australian Cupra City Garage (only the seventh in the world), located in the heart of Sydney's CBD. At launch, Cupra will offer three models – Ateca, Leon and Formentor – with the all-electric Cupra Born arriving in the first quarter of 2023. By the end of 2023, Cupra models will be available from 15 outlets across the country.
And as is befitting the brash upstart from Barcelona, Cupra is expecting to make an immediate impact on the crowded Australian market, with plans to sell 1600 units over the last five months of 2022. By 2025, Cupra believes it will be selling around 7000 units in Australia. While that might seem like a hugely ambitious target in such a short space of time, Ben Wilks, Director of Cupra Australia said that the brand had already received more than 11,000 expressions of interest and that pre-sales were running strong, indicating that the 1600 sales for 2022 is a number given with confidence.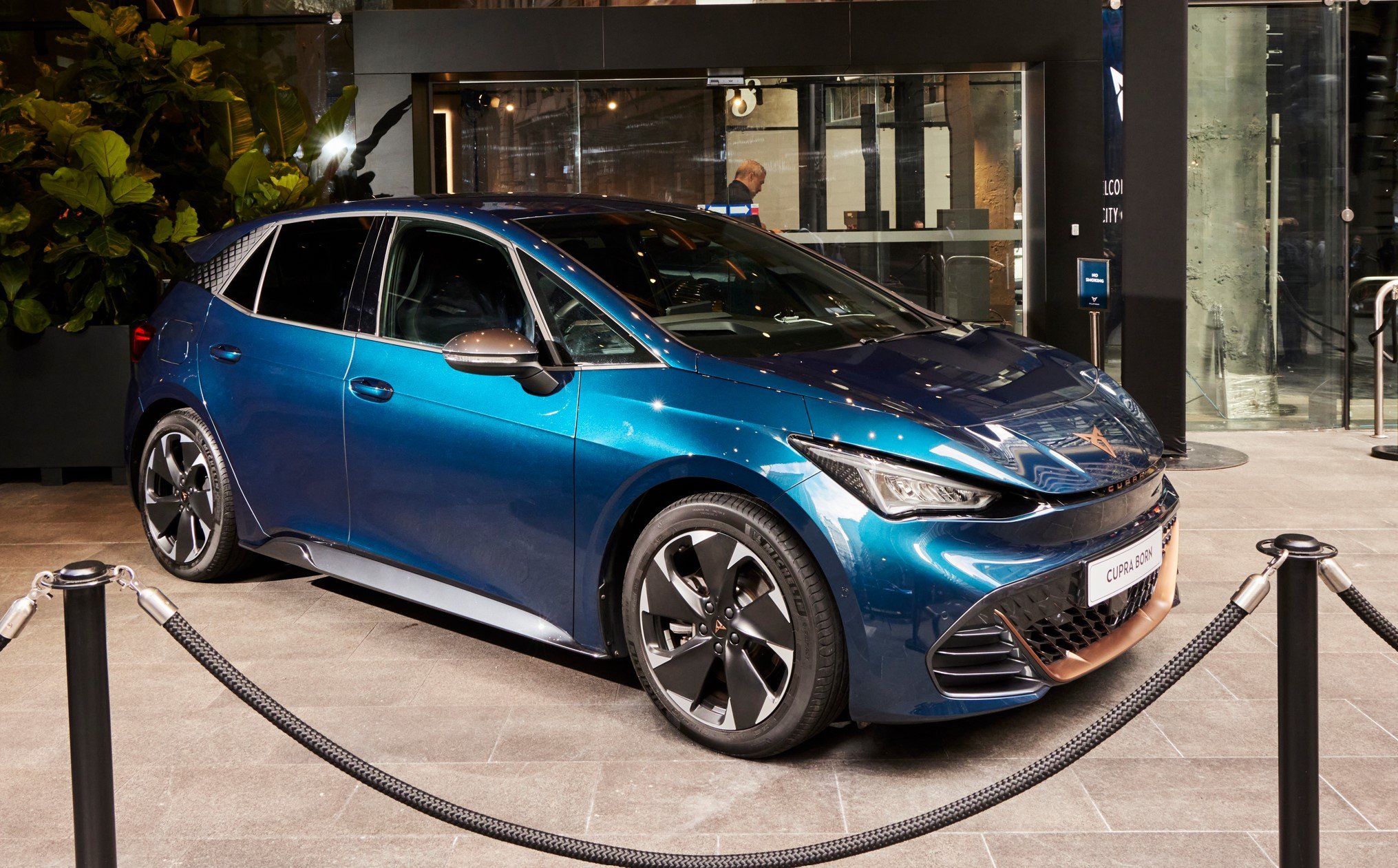 In addition to the local management team of the new brand, the Cupra City Garage event was attended by an array of senior management from the Spanish HQ: including Head of Design, Jorge Diaz: Chief Operating Officer, Antonio Labate; Vice President Research and Development, Werner Tietz; Vice President Sales and Marketing, Kai Vogler; and President of SEAT and Cupra, and CEO of Cupra, Wayne Griffiths.
We sat down with the ever-enthusiastic Wayne Griffiths on his first day in Australia after a decade-long absence.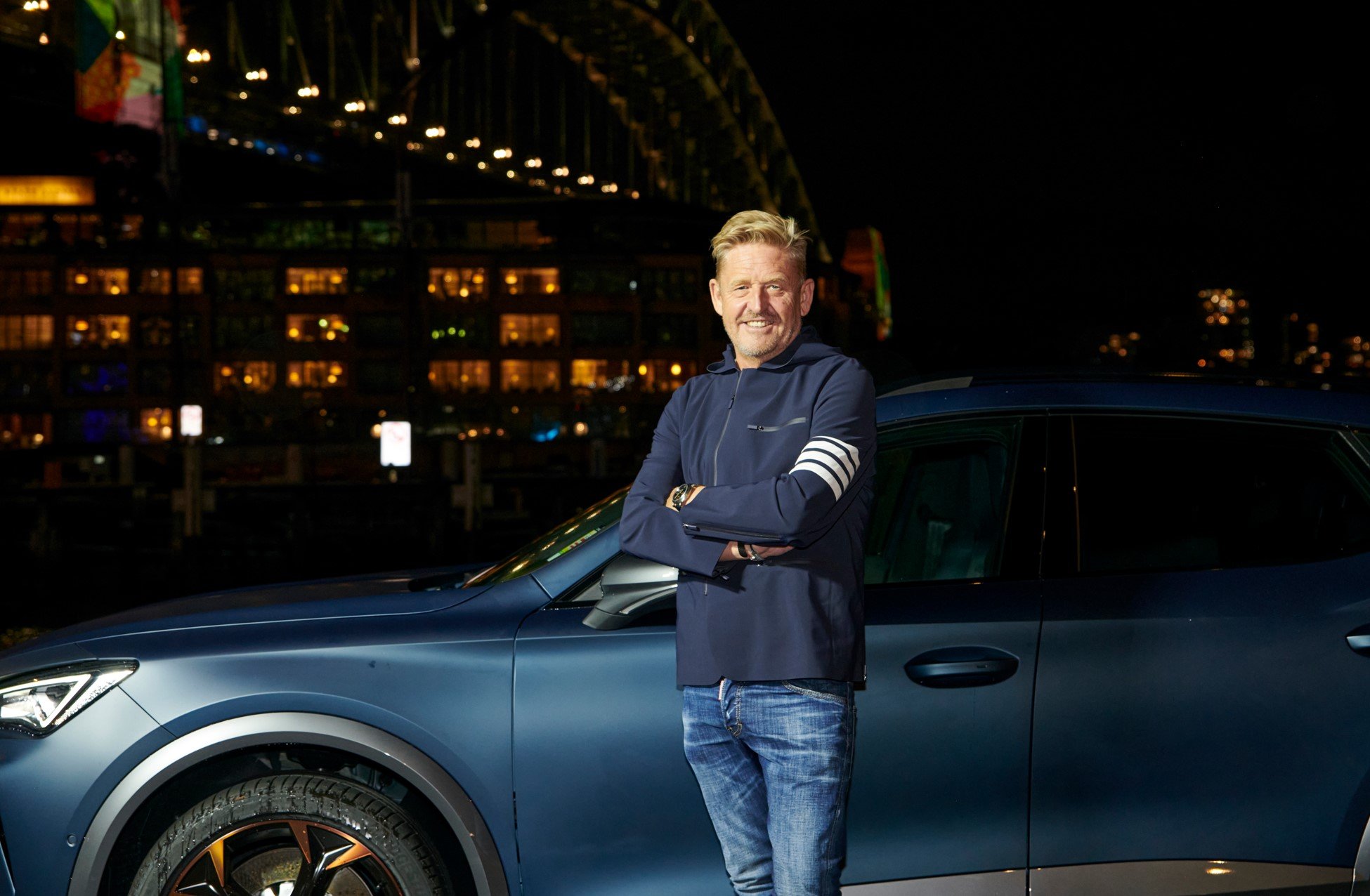 What makes now the right time for Cupra in Australia?
I think now is the right time, not only for Australia, but for Cupra in general, because with the disruption of our industry from combustion cars to electric cars, you see a lot of new players arriving to the market. I think some of that is opportunistic, them taking the advantage of this ability to just jump to a new technology and have to prove no heritage. There is some opportunism in there, but not in our case, it's more for the second reason. The second reason is more important that these brands are emerging, not only because of this disruption, but they're emerging, because the customers are looking for something different. There's a generation of young customers coming up who want different brands than their parents and their grandparents. They want to stand out for their generation and they want to stand out because they stand for something.
How does this apply to Cupra?
The brands that resonate with this new generation have to be brands that don't base their values on history, heritage, prestige, premium, status, money, but more values that are in line with today's generation. It's more about sustainability, and contemporary values as well. I think that's what makes Cupra stand out, so I think it's the right time now for new brands, if they're authentic. And at the end of the day the main thing, particularly with this young generation, they're not stupid and they're not going to fall for the marketing. What you promise you have to deliver. And I think with Cupra, we deliver that. We want to stand out by standing for cool cars from Barcelona, with great design and cars that are fun to drive, emotional, sexy, even in an electric area.
So Cupra is new, disruptive and authentic, but also part of the vast Volkswagen Group. How important is that as a part of the messaging for a new brand in a new market?
The Volkswagen Group probably has the best brand portfolio in the world – Bugatti, Lamborghini, Porsche, Audi, Volkswagen, Skoda, SEAT. Incredible brands, but we're the only new brand, a brand created from scratch. I think that's our role in the Volkswagen Group, a contemporary brand for the next generation of car lovers.
Our customers are on average one generation younger than the other brands in the group. So, we're 10 to 15 years younger. We've seen the research on the Formentor and the average buyer is around 40 years old, which still seems quite old, but in an SUV segment is quite young, where the majority of other brands are somewhere between 50 and 60. We're a generation of customers younger and we conquest the vast majority of our customers from outside of the Group. I think our role in the Volkswagen Group is quite clear. We want to be a conquest [brand] for young customers who are looking for a new brand, a new contemporary brand.
What does success look like for the Cupra brand in Australia?
I could give you numbers now and say, we want to sell so many thousands of cars but at the end of the day, the success for me or the measure of success for Cupra will be, 'do we resonate with a very discerning group of customers as the Australians are?' I do not underestimate in any way the Australian market, it's a tough market. It's a very competitive market, but I think it's still a very open-minded market. I think if you are authentic and deliver what you promise, then you could hit a nerve here in Australia. And I think doing sporty cars is good for Australia. It's a sporty country.
What has made Cupra successful in European markets?
I think the design story, provocative design standing out by being different, but not just provoking for the hell of provoking or standing out by showing off or whatever, but standing out because you're different and cool without trying to be cool. Because when you try to be cool, you will not be cool. The moment you say you're a cool brand, you're not. You just have to be cool. So, I think that would be, to me, the measure of success. Does the brand resonate in Australia as it is doing already in Europe? As we've seen in Europe after four years now, we think we've hit a nerve in the market with the generation of customers that have said, I like you, Cupra. Not just because you do great looking cars with great design inspired by Barcelona and they're great fun to drive, but you're cool people and we buy what you sell and you deliver what you are and you're authentic.
You've suggested 7000 sales by 2025, that seems very ambitious.
Whether that is 5000 cars or 10,000 cars at the end, I couldn't care less if it's five or 10,000. We're not here for the volume. We are here to extend our global footprint and prove, and that's probably the second thing is the biggest reason for us to prove that we can be a global brand, not just a brand based in Europe. We've come to the place farthest away we can to prove that. And probably one of the most difficult markets, as I said, because I don't underestimate how tough the Australian market is today and how tough it will be in the future. Because I think a lot of other new brands will be entering the market as well.
Have you got any kind of internal timeline to make Cupra work in Australia?
It needs to work by 2025. I think we need to do the first phase [by then]. There are probably two phases, I think to the development, we launch a brand now with the existing line-up that we have with the Cupra Ateca, Cupra Leon, Cupra Formentor and Cupra Born. And we need to get to a relevant volume within the next couple of years in the first phase. So get to whatever, I don't know, 3000 cars. And then in the second phase is where our electrification really starts with Cupra Tavascan and Cupra UrbanRebel. [This is] from 2025 onwards and we need to be getting to a volume in the share, in the market we're in, of around five per cent to be relevant.