The DS 7 Crossback is getting a refresh next year and the first spy pics have emerged.
French brand DS is hoping an upcoming facelift will help the DS 7 Crossback stand out when it launches next year, although the car maker is not yet available in Australia.
Designed to rival the likes of the BMW X1, Mercedes GLA, Audi Q3 and Jaguar E-Pace, the DS 7 Crossback featured plenty of typically-French chic touches when it first came out in 2017 and these first spy shots of the updated car reveal more of the same.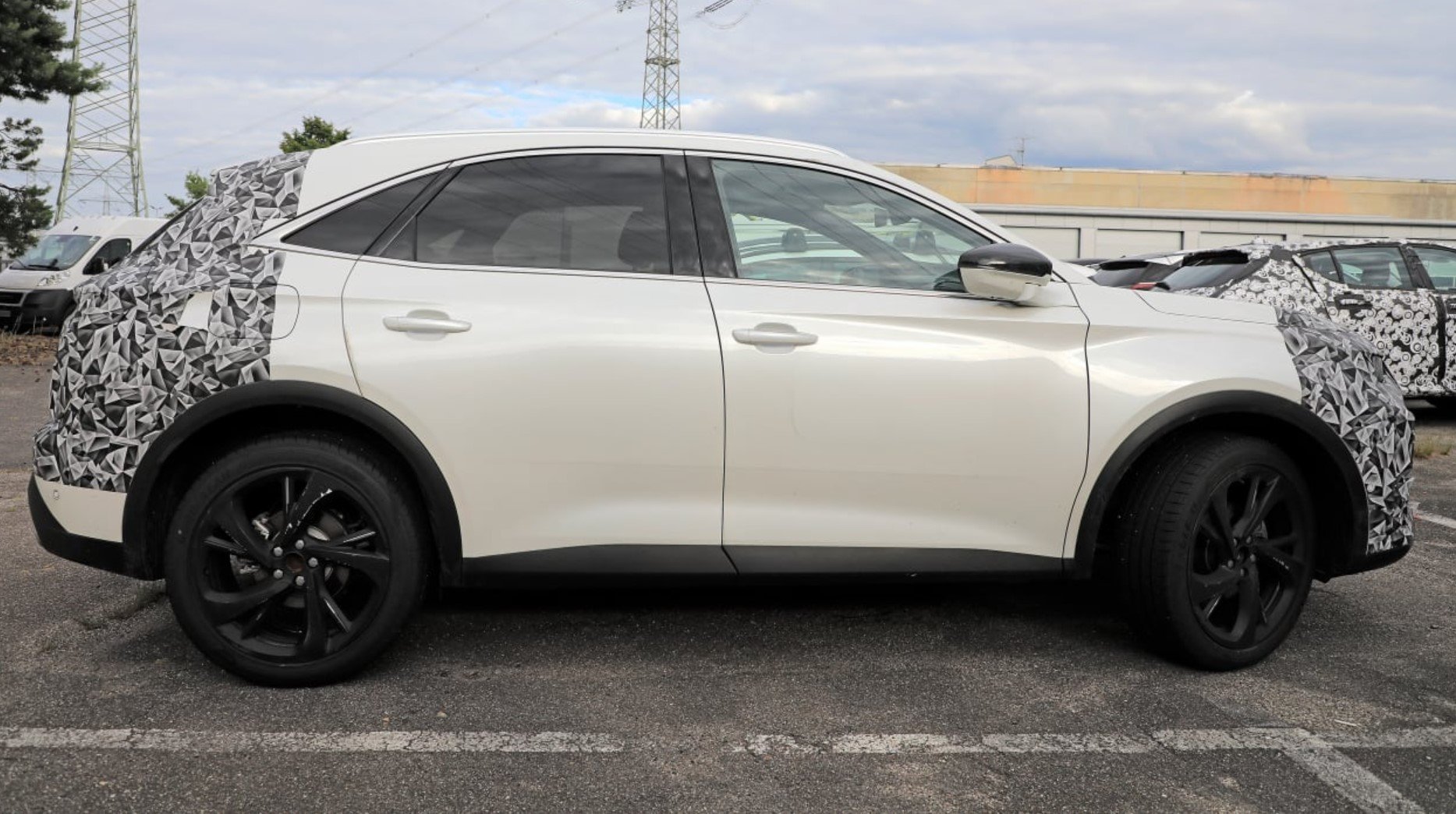 Despite this being our first look at the facelifted DS 7 Crossback, there's a surprisingly little amount of exterior camouflage, suggesting changes to the design will be minimal. The front retains the huge grille and the lower grille also looks unchanged. The lip has gained several inlets, the front fog lights seem to have vanished and the daytime running lights have received a slight alteration.
The side seems unchanged with the same 20-inch 'Tokyo' alloy wheels and while there's camouflage on the rear, it's hard to spot any modifications over the current model.
This test car is based on the once range-topping Opera version (now playing second fiddle to the limited edition Louvre) and inside we see the telltale Opera badge on the dash. It looks like DS has kept the clock – made by French watchmakers B.R.M – on the dashboard, and this timepiece rotates down when the ignition is off.
Elsewhere we see the same driver's display and 12-inch infotainment screen – although it's likely DS could update its infotainment design. There's also nappa leather seats with the same 'watchstrap design' and the same array of nine switches aside the gear lever.
With DS planning on launching electric-only cars from 2024, the DS 7 Crossback could be one of the last from the company with an internal-combustion engine. A 133kW petrol, 95kW diesel, 166kW plug-in hybrid petrol and another hybrid petrol with 221kW currently power the DS 7 Crossback range and it's likely the new car will retain this selection of powertrains.
Alastair Crooks