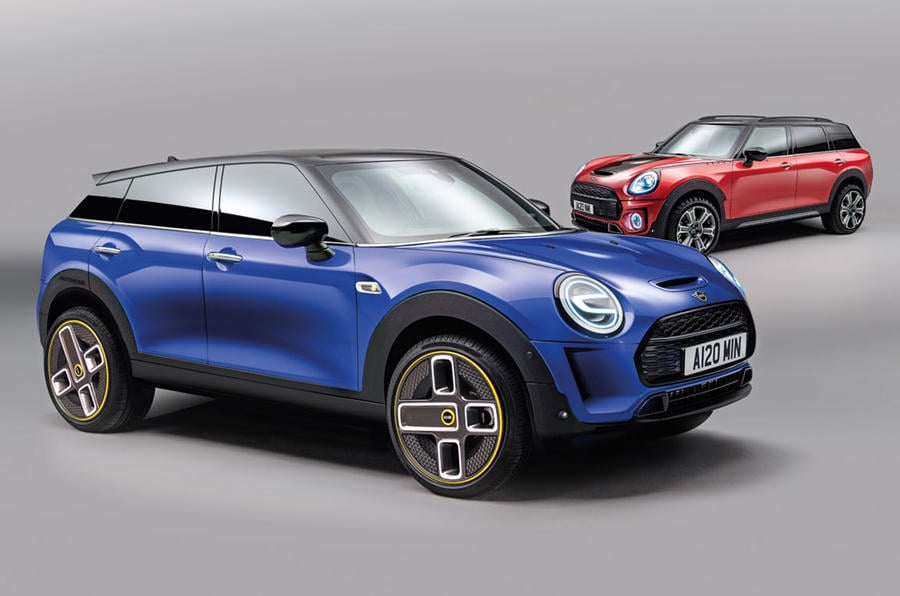 Mini's two new SUVs (rendered by Automotive Daily's exclusive partner Autocar above) are set to retain Mini's traditional emphasis on compactness
Mini is set to expand its line-up to include two new SUV models in the biggest shake-up to its operations since coming under BMW ownership in 2001.
The firm is developing both an electric crossover as part of a Chinese joint venture and a combustion-engined SUV that will be BMW's latest modular platform. The two models are intended to extend Mini's reach by taking the brand into untapped market segments and exposing it to new customers, according to officials with knowledge of the plans.
Although it was originally touted to be a three-door hatchback in the mould of the Rocketman concept, Automotive Daily's exclusive partner Autocar has been told that the first Chinese-produced Mini will be a five-door crossover-style SUV of similar dimensions to the BMW X1. The joint venture with Chinese car maker Great Wall Motors will also produce a small hatchback at a later date.
Munich-based insiders confirm that the new electric crossover will use a new co-developed platform rather than an existing structure. The model is also likely to receive a new generation of cobalt-free battery cells from SVolt – a former division of Great Wall Motors that was spun off and established as an independent company in 2018.
Although it is unconfirmed, sources suggest the Chinese electric model, which in Mini guise may take the Paceman name, could be used as the basis for a replacement for the BMW i3.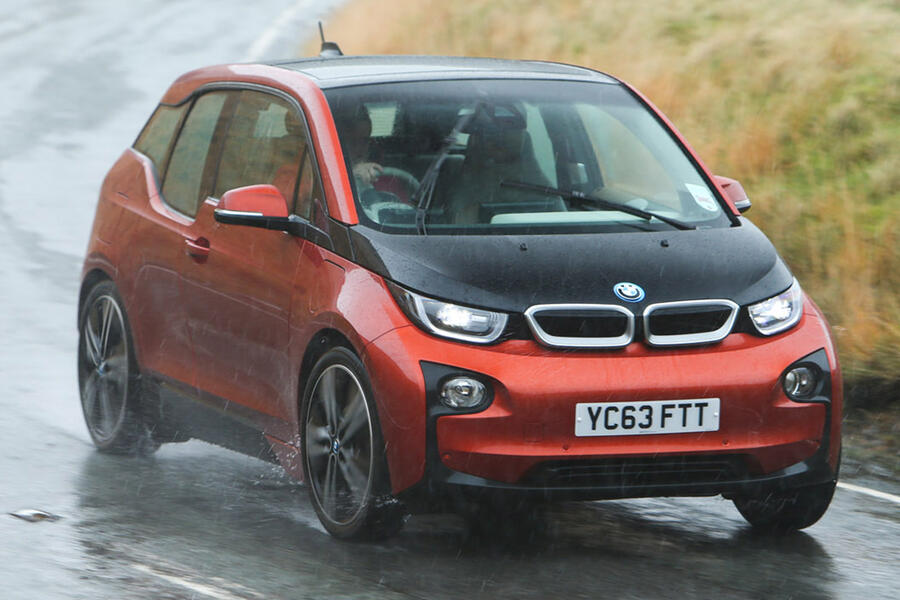 Conceived for both domestic Chinese sales and export to existing markets, the new electric Mini is set to be produced in a factory in Zhangjiagang, 140 kilometres from Shanghai. The new facility is currently under construction and scheduled to go into operation in 2022 with around 3000 employees and an initial capacity of 160,000 cars per year, including both Mini and Great Wall Motor models.
Larger 'Traveller' SUV to help build the Mini brand in the US
After the EV crossover, Mini will introduce an even larger SUV model that may resurrect the Traveller name. This model is scheduled to appear in 2024 and is expected to boost sales.
Mini experienced its second consecutive year of declining sales in 2019. Although its worldwide sales of 347,474 last year were just 24,720 short of the record 372,194 sales in 2017, parent company BMW sees far greater potential for the brand, especially in the Asian and North American markets for which the two new SUV models have primarily been conceived.
The new models are set to retain Mini's traditional focus on compactness and insiders suggest they will be positioned as the smallest offerings in their respective segments. However, the conventional combustion-engined model, which has been compared by Mini boss Bernd Körber to the BMW X3, is set to become Mini's largest model yet. Although it is currently shrouded in secrecy, it will be positioned above the existing Countryman, in both size and price.
The modern-day Traveller is still at an early stage of development. However, Körber has told Autocar that although "it would be hard to imagine a Mini the size of a BMW X3 or X5", there is a need in the next-generation Mini range "to address the growth in SUVs and look at if we need a compact SUV".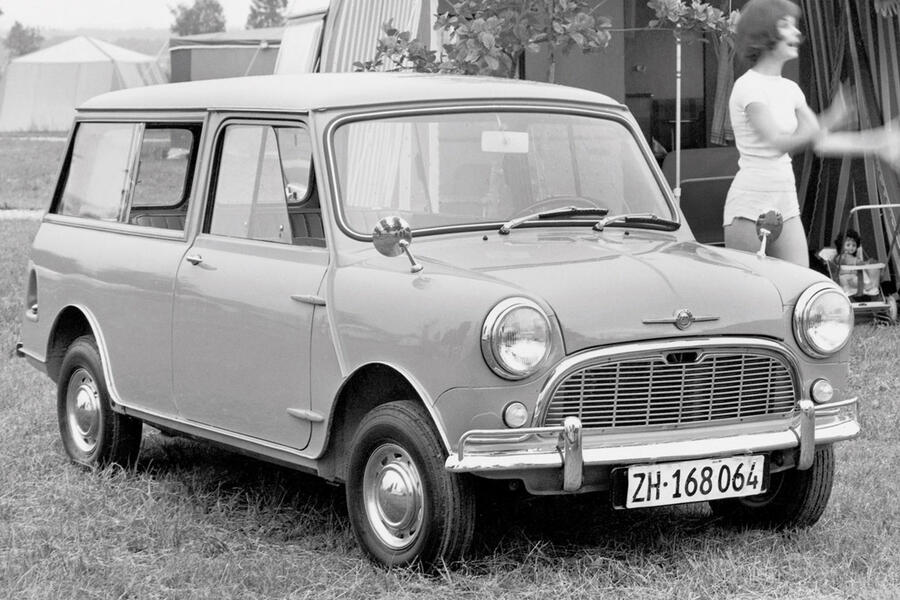 The new model would be likely to use BMW's CLAR architecture, which gives it the potential to be produced in the US, where the X3, X5, X6 and X7 are all manufactured. This would also make it the first Mini to use a longitudinally mounted engine.
The decision to add a larger Mini to the line-up has been driven by buyers' preferences in some of its biggest markets. Körber said: "The Countryman is a small SUV. In the US and China, there are certain needs. We will look at a compact SUV in the next generation. There are lots of benefits with a car like that for urban use. For me, it's a good match."
Although the Traveller is set to become Mini's largest model to date, the Mini boss said it would still be one of the smallest offerings in its market segment: "We can stretch the interpretation of Mini always being the smallest but I can't imagine being bigger in a segment. We need to fulfil a requirement on size."
New Mini hatch to be smaller and more advanced
Alongside plans for the two new SUV models, Mini is continuing to push ahead with the development of the fourth-generation hatchback. Körber has told Automotive Daily the new hatch will be slightly more compact but no less roomy than today's model and offer a totally new interior experience.
The signature Mini model is due to reach UK showrooms towards the end of 2022. It will offer a widened range of powertrains, including newly developed 48V mild-hybrid petrol units with a particulate filter and functions such as automatic engine shutdown, coasting and brake energy recuperation for improved efficiency in One, Cooper and Cooper S models.
At the same time, Mini plans to follow up the recently introduced electric hatchback with a new, second-generation model that features a more efficient electric motor and contemporary battery technology. This is claimed to provide it with an improved electric range in combination with 150kW fast-charging capability.
The future of high-performance John Cooper Works and GP models is also secure, said Körber.
Stylistically, the new hatch is set to follow the evolutionary path of recent models, with reinterpretations of traditional elements such as the hexagonal grille, round headlights and 'floating' roof. However, a lengthening of the wheelbase is set to provide it with a shorter front overhang and a slightly more sloping bonnet, according to those privy to its design.
The alterations to the front end are claimed to shorten the crucial front-axle-to-bulkhead measurement, allowing the A-pillars to shift further forward for what is described as "more traditional, Mini-like proportions". The glasshouse is said to be similar in design to that of the company's Centenary concept from 2016.
Inside, the new hatchback will forgo the retro theme that has characterised all of Mini's models since the marque's resurrection under BMW ownership in 2001. In its place is what insiders describe as a more modern-looking cabin with digital interfaces and new features such as conversational speech control.
Oliver Heilmer, head of Mini design, said: "A central issue here is interaction and this is something we have to shape. One approach for Mini would be to push the technology required into the background. There is a big opportunity but also a major challenge."
Despite the planned overhaul of the Mini hatchback's interior, though, the round, centrally mounted instrument binnacle will be retained.
Although there were initial doubts about the future of the cabriolet model due to its slim profitability, it is now confirmed alongside a successor model to the five-door hatchback – which has sold beyond the company's expectations since its introduction in 2014 – in a mirroring of today's line-up. As with the current models, production will take place at both Mini's traditional plant in Oxford in the UK and at the VDL Nedcar operation in Born, Netherlands.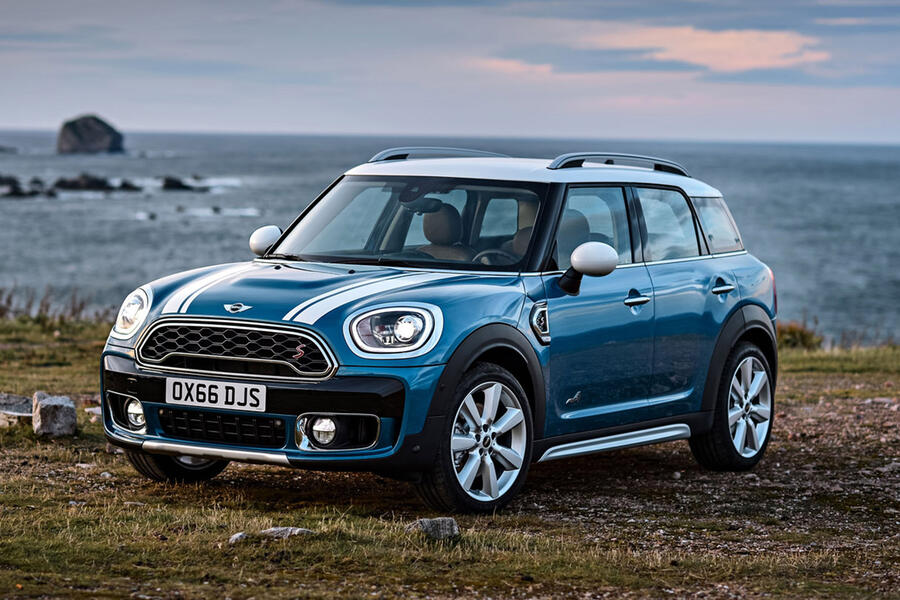 Later on, Mini plans to extend the reach of its range with replacements for the Clubman and Countryman, contrary to previous suggestions that the Clubman could morph into a SUV.
Both new models are set to use a second-generation version of BMW's FAAR platform in combination with the choice of either 48V mild-hybrid petrol and diesel or plug-in petrol-electric hybrid drivetrains. The plug-ins are set to gain new battery cell technology for what one key Mini insider calls "a vastly improved electric range".
Greg Kable