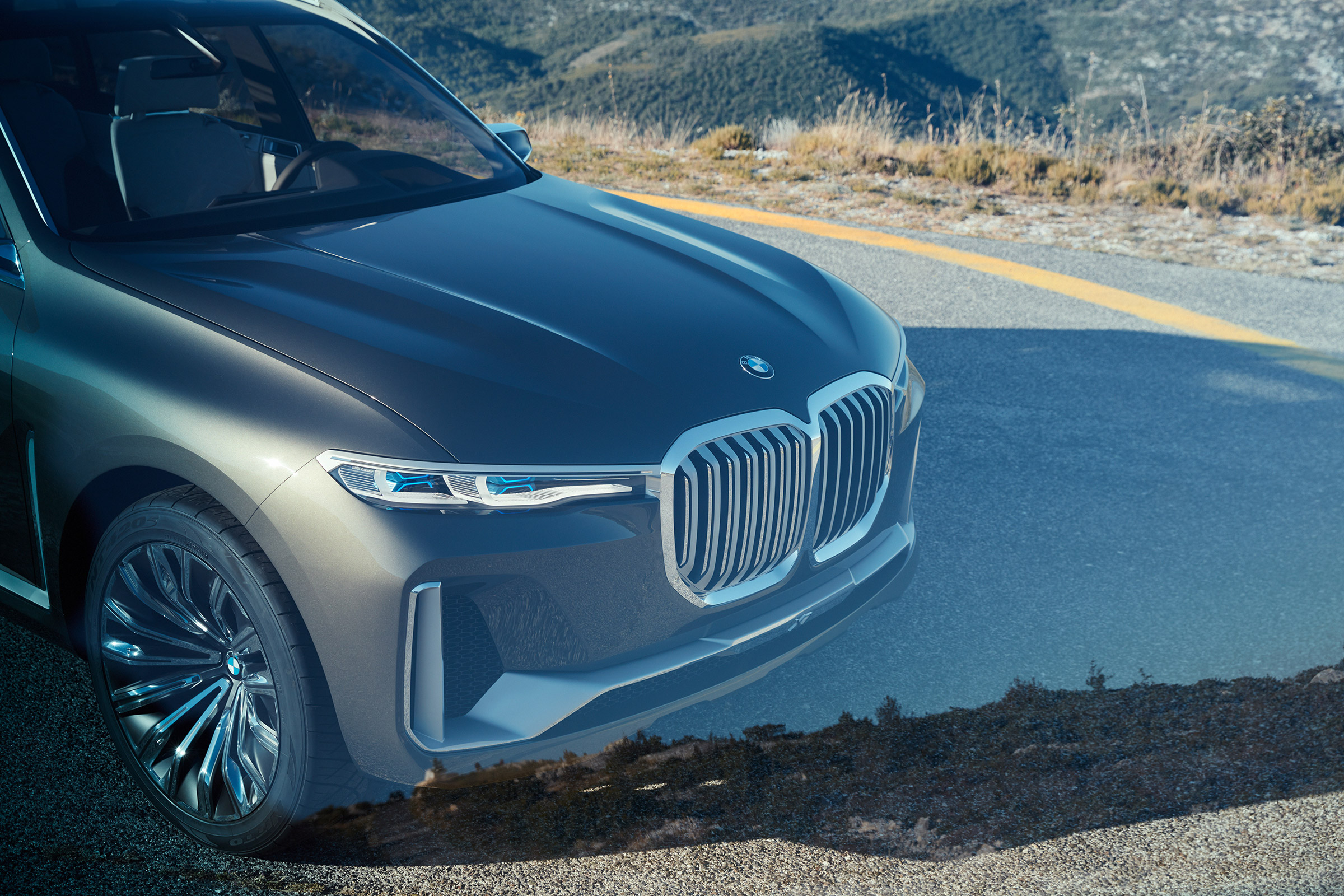 The German brand is discussing a new flagship SUV, with the luxurious BMW X8 set to slot in above the recently launched X7
BMW could soon be ready to top its enormous X7 SUV, with an even larger X8. BMW hinted at its plans for the X8 SUV at the 2017 Frankfurt Motor Show  – and the German brand has now filed a fresh set of trademarks, earmarking a new range-topping model that will replace the X7 M50i as the company's most expensive vehicle.
BMW has been filing trademarks for the X8 nameplate since 2016 – but this new "X8 M" badging hints at a performance-oriented flagship variant, which could use the same 460kW 4.4-litre V8 engine found in the BMW X5 M Competition, offering a fresh rival for the most powerful Bentley Bentayga.
The X7's enormous dimensions, imposing stance and lofty price tag seem to leave little room at the upper end of BMW's line-up – but the brand seems confident about the new offering. At the Frankfurt Motor Show, an insider at the company told Automotive Daily's partner Auto Express that an X8 was "under serious discussion" internally.
While acknowledging that the styling of the X7 concept has not met with universal approval, our source also said that BMW expects the SUV will sell strongly in markets such as the US, Russia and China, where there is an appetite for an even larger, more ostentatious SUV. Precedents for an X8 have already been set elsewhere in the range with the X2, X4 and X6.
Hildegard Wortmann, BMW's Senior Vice President, explained: "The luxury segment is very important for us. We decided to create a different visual identity for the 7 Series, 8 Series and X7. It is modern luxury for customers who have achieved something in their lives."
However, what form an X8 would take is not yet clear. Adopting the swoopy roofline of BMW's existing niche-busting models such as the X6 and X4 is one option – although an extended wheelbase version of the production X7 would be feasible, too. There's also the possibility of repurposing the Rolls-Royce Cullinan's architecture for the new BMW flagship.
Wortmann refused to rule out the possibility of an X8 when quizzed, simply smiling and saying "let's see," when pressed.